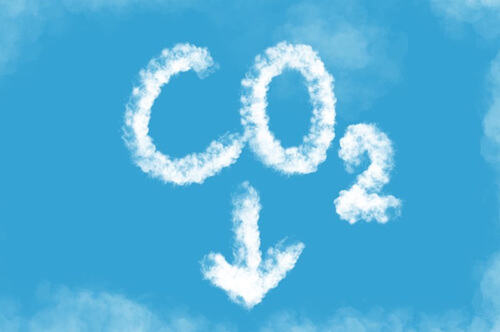 2030年前碳达峰行动方案文章源自英文巴士-https://www.en84.com/12440.html
Action Plan for Carbon Dioxide Peaking Before 2030文章源自英文巴士-https://www.en84.com/12440.html
文章源自英文巴士-https://www.en84.com/12440.html
为深入贯彻落实党中央、国务院关于碳达峰、碳中和的重大战略决策,扎实推进碳达峰行动,制定本方案。文章源自英文巴士-https://www.en84.com/12440.html
文章源自英文巴士-https://www.en84.com/12440.html
This Action Plan is formulated to advance actions on carbon dioxide peaking in further implementing the major strategic decisions by the Central Committee of the Communist Party of China (CPC) and the State Council to peak carbon dioxide emissions and achieve carbon neutrality.文章源自英文巴士-https://www.en84.com/12440.html
文章源自英文巴士-https://www.en84.com/12440.html
一、总体要求文章源自英文巴士-https://www.en84.com/12440.html
I. General Guidance文章源自英文巴士-https://www.en84.com/12440.html
文章源自英文巴士-https://www.en84.com/12440.html
(一)指导思想。以习近平新时代中国特色社会主义思想为指导,全面贯彻党的十九大和十九届二中、三中、四中、五中全会精神,深入贯彻习近平生态文明思想,立足新发展阶段,完整、准确、全面贯彻新发展理念,构建新发展格局,坚持系统观念,处理好发展和减排、整体和局部、短期和中长期的关系,统筹稳增长和调结构,把碳达峰、碳中和纳入经济社会发展全局,坚持"全国统筹、节约优先、双轮驱动、内外畅通、防范风险"的总方针,有力有序有效做好碳达峰工作,明确各地区、各领域、各行业目标任务,加快实现生产生活方式绿色变革,推动经济社会发展建立在资源高效利用和绿色低碳发展的基础之上,确保如期实现2030年前碳达峰目标。
1. Guiding Principles
We must follow the guidance of Xi Jinping Thought on Socialism with Chinese Characteristics for a New Era, fully implement the guiding principles from the 19th CPC National Congress and the second through fifth plenary sessions of the 19th CPC Central Committee, and thoroughly apply Xi Jinping's thought on ecological civilization. We need to ground our work in the new stage of development, apply the new development philosophy, and foster a new pattern of development. Through the application of systematic thinking, we will strike a balance between development and emissions reduction, between overall and local imperatives, and between short-term and longer-term considerations, and coordinated efforts in terms of maintaining steady growth and restructuring. Endeavors to peak carbon dioxide emissions and achieve carbon neutrality must be incorporated into the overall economic and social development framework. We need to stick to the overarching principles of exercising nationwide planning, prioritizing conservation, leveraging the strengths of the government and the market, coordinating efforts on the domestic and international fronts, and guarding against risks. Work related to peaking carbon dioxide emissions must carry out in a vigorous, orderly and effective manner by setting explicit targets and tasks for different regions, fields and industries. We need to accelerate the shift to more environmentally friendly living patterns and modes of production, base economic and social development upon highly efficient utilization of resources and green and low-carbon growth and ensure that the goal of carbon dioxide peaking before 2030 is achieved.
(二)工作原则。
2. Working Guidelines
——总体部署、分类施策。坚持全国一盘棋,强化顶层设计和各方统筹。各地区、各领域、各行业因地制宜、分类施策,明确既符合自身实际又满足总体要求的目标任务。
Planning from an overall perspective and implementing tailored policies. We will take a whole-of-nation approach, bolstering top-level design and coordination on all sides. In all regions, fields, and industries, we will implement tailored policies, and set targets and tasks in a manner that both fits individual realities and satisfies overall requirements.
——系统推进、重点突破。全面准确认识碳达峰行动对经济社会发展的深远影响,加强政策的系统性、协同性。抓住主要矛盾和矛盾的主要方面,推动重点领域、重点行业和有条件的地方率先达峰。
Employing a systematic approach and pushing for key breakthroughs. We will maintain a comprehensive and precise understanding of the carbon dioxide peaking action's far-reaching effects on economic and social development, and make policies more systematic and coordinated. We will devote our attention to the main problems and the main aspects of these problems, and encourage key fields and key industries as well as regions with the favorable conditions to take the lead in reaching peak emissions.
——双轮驱动、两手发力。更好发挥政府作用,构建新型举国体制,充分发挥市场机制作用,大力推进绿色低碳科技创新,深化能源和相关领域改革,形成有效激励约束机制。
Leveraging the strengths of the government and the market. We will give better play to the role of the government by building a new system for mobilizing the nation, and give full play to the role of the market. We will vigorously promote innovation in green and low-carbon science and technology, deepen institutional reform in energy and other relevant fields, and develop effective incentive and constraint mechanisms.
——稳妥有序、安全降碳。立足我国富煤贫油少气的能源资源禀赋,坚持先立后破,稳住存量,拓展增量,以保障国家能源安全和经济发展为底线,争取时间实现新能源的逐渐替代,推动能源低碳转型平稳过渡,切实保障国家能源安全、产业链供应链安全、粮食安全和群众正常生产生活,着力化解各类风险隐患,防止过度反应,稳妥有序、循序渐进推进碳达峰行动,确保安全降碳。
Working in a steady and orderly manner to safely reduce carbon emissions. Based on China's energy resource conditions of rich in coal but poor in oil and gas, we must insist construction before destruction, stabilize energy stock and expand energy increment. We must keep national energy security and economic development as the bottom line, strive for time to realize the gradual replacement of new energy, and promote the smooth transition of energy low-carbon transformation. We will take concrete steps to safeguard China's energy security, food security, and the security of industrial and supply chains and to keep ordinary citizens living and working as normal. As we advance the carbon dioxide peaking initiatives through a steady, step-by-step approach, we will put concentrated effort into addressing various potential risks and hazards and avoid excessive side effects, thus ensuring a safe reduction of carbon emissions.
二、主要目标
II. Main Objectives
"十四五"期间,产业结构和能源结构调整优化取得明显进展,重点行业能源利用效率大幅提升,煤炭消费增长得到严格控制,新型电力系统加快构建,绿色低碳技术研发和推广应用取得新进展,绿色生产生活方式得到普遍推行,有利于绿色低碳循环发展的政策体系进一步完善。到2025年,非化石能源消费比重达到20%左右,单位国内生产总值能源消耗比2020年下降13.5%,单位国内生产总值二氧化碳排放比2020年下降18%,为实现碳达峰奠定坚实基础。
Over the 14th Five-Year Plan period, notable progress will be made in adjustment and optimization of the industrial structure and the energy mix. Energy efficiency will be largely improved in key industries, strict controls will be placed upon coal consumption growth, construction of new electric power systems based upon new energy resources will speed up, new progress will be made in the R&D and broad application of green and low-carbon technologies, environment-friendly production modes and living patterns will become widespread, and further improvement will be made in the policy framework for green, low-carbon and circular development. By 2025, the share of non-fossil fuels in total energy consumption will reach around 20%, while energy consumption and carbon dioxide emissions per unit of GDP will drop by 13.5% and 18%, respectively, compared with 2020 levels, laying a solid foundation for carbon dioxide peaking.
"十五五"期间,产业结构调整取得重大进展,清洁低碳安全高效的能源体系初步建立,重点领域低碳发展模式基本形成,重点耗能行业能源利用效率达到国际先进水平,非化石能源消费比重进一步提高,煤炭消费逐步减少,绿色低碳技术取得关键突破,绿色生活方式成为公众自觉选择,绿色低碳循环发展政策体系基本健全。到2030年,非化石能源消费比重达到25%左右,单位国内生产总值二氧化碳排放比2005年下降65%以上,顺利实现2030年前碳达峰目标。
During the 15th Five-Year Plan period, major progress will be made in adjustment of the industrial structure, a clean, safe, efficient and low-carbon energy system will be preliminary established, low-carbon development models will have largely taken shape in key fields, energy efficiency among China's key energy consumption industries will reach advanced international standards, non-fossil fuels will account for a larger share of energy consumption, coal consumption will gradually fall, crucial breakthroughs will be made in green and low-carbon technology, the public will opt for environment-friendly living patterns, and formulation of the policy framework for green, low-carbon and circular development will be mostly complete. By 2030, the share of non-fossil energy consumption will reach around 25%, and carbon dioxide emissions per unit of GDP will have dropped by more than 65% compared with the 2005 level, successfully achieving carbon dioxide peaking before 2030.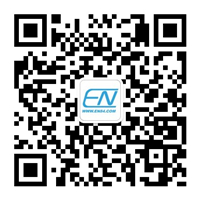 英文巴士公众号
扫一扫,资讯早。