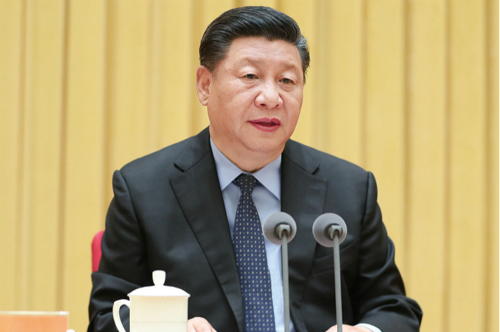 推动我国生态文明建设迈上新台阶文章源自英文巴士-https://www.en84.com/7817.html
Pushing China's Development of an Ecological Civilization to a New Stage文章源自英文巴士-https://www.en84.com/7817.html
文章源自英文巴士-https://www.en84.com/7817.html
习近平文章源自英文巴士-https://www.en84.com/7817.html
Xi Jinping文章源自英文巴士-https://www.en84.com/7817.html
文章源自英文巴士-https://www.en84.com/7817.html
一、深刻认识加强生态文明建设的重大意义文章源自英文巴士-https://www.en84.com/7817.html
I. Recognizing the importance of stepping up development of an ecological civilization文章源自英文巴士-https://www.en84.com/7817.html
文章源自英文巴士-https://www.en84.com/7817.html
生态文明建设是关系中华民族永续发展的根本大计。中华民族向来尊重自然、热爱自然,绵延5000多年的中华文明孕育着丰富的生态文化。《易经》中说,"观乎天文,以察时变;观乎人文,以化成天下","财成天地之道,辅相天地之宜"。《老子》中说:"人法地,地法天,天法道,道法自然。"《孟子》中说:"不违农时,谷不可胜食也;数罟不入洿池,鱼鳖不可胜食也;斧斤以时入山林,材木不可胜用也。"《荀子》中说:"草木荣华滋硕之时,则斧斤不入山林,不夭其生,不绝其长也。"《齐民要术》中有"顺天时,量地利,则用力少而成功多"的记述。这些观念都强调要把天地人统一起来、把自然生态同人类文明联系起来,按照大自然规律活动,取之有时,用之有度,表达了我们的先人对处理人与自然关系的重要认识。文章源自英文巴士-https://www.en84.com/7817.html
Building an ecological civilization is vital for sustaining the development of the Chinese nation. The Chinese people have always revered and loved nature, and China's 5000-year-long civilization embodies a rich ecological cultural component. The Book of Changes states, "We look at the ornamental figures of the sky, and thereby ascertain the changes of the seasons. We look at the ornamental observances of society, and understand how the processes of transformation are accomplished all under heaven," and, "the ruler divides and completes the course of heaven and earth; he furthers and regulates the gifts of heaven and earth, and so aids the people." The Dao De Jing states, "Man takes his law from the Earth; the Earth takes its law from Heaven; Heaven takes its law from the Dao. The law of the Dao is its being what it is." The Mencius states, "If the seasons of husbandry be not interfered with, the grain will be more than can be eaten. If close nets are not allowed to enter the pools and ponds, the fish and turtles will be more than can be consumed. If the axes and bills enter the hill-forests only at the proper times, the wood will be more than can be used." The Xunzi states, "Axes must not enter the forest when the plants and trees are flourishing, lest their lives be cut short." The Manual of Important Arts for the People, a sixth-century agricultural encyclopedia, states, "Act according to the seasons and the nature of the land, and you will enjoy great success through little effort." These concepts all stress the importance of uniting heaven, earth, and man, following the rules of nature, and using what nature has to offer with patience and restraint, and show that our ancestors well understood the need to properly handle the relationship between man and nature.
同时,我国古代很早就把关于自然生态的观念上升为国家管理制度,专门设立掌管山林川泽的机构,制定政策法令,这就是虞衡制度。《周礼》记载,设立"山虞掌山林之政令,物为之厉而为之守禁","林衡掌巡林麓之禁令,而平其守"。秦汉时期,虞衡制度分为林官、湖官、陂官、苑官、畴官等。虞衡制度一直延续到清代。我国不少朝代都有保护自然的律令并对违令者重惩,比如,周文王颁布的《伐崇令》规定:"毋坏室,毋填井,毋伐树木,毋动六畜。有不如令者,死无赦。"
Environmental concepts were elevated to the level of state institutions in China at a very early time in history. A special organization overseeing the mountains, forests, rivers, and marshes was established, and it instituted relevant policies and decrees through the warden system. In the Rites of Zhou, it is recorded that wardens were responsible for protecting the natural environment by restricting access to certain areas and enforcing relevant prohibitions. During the Qin (221-206 BC) and Han (206 BC-AD 220) dynasties, there were separate officers responsible for forests, rivers, shorelines, gardens, and farmlands, and the warden system in fact carried on all the way to the Qing Dynasty. Many of China's dynasties had laws for the protection of nature, and violators of these laws faced severe punishment. For example, the order issued by King Wen of Zhou (1152-1056 BC) on the attack of Chong said, "It is forbidden to destroy houses, close wells, cut trees, or disturb animals. Those who do not comply with this order shall be put to death."
生态兴则文明兴,生态衰则文明衰。生态环境是人类生存和发展的根基,生态环境变化直接影响文明兴衰演替。古代埃及、古代巴比伦、古代印度、古代中国四大文明古国均发源于森林茂密、水量丰沛、田野肥沃的地区。奔腾不息的长江、黄河是中华民族的摇篮,哺育了灿烂的中华文明。而生态环境衰退特别是严重的土地荒漠化则导致古代埃及、古代巴比伦衰落。我国古代一些地区也有过惨痛教训。古代一度辉煌的楼兰文明已被埋藏在万顷流沙之下,那里当年曾经是一块水草丰美之地。河西走廊、黄土高原都曾经水丰草茂,由于毁林开荒、乱砍滥伐,致使生态环境遭到严重破坏,加剧了经济衰落。唐代中叶以来,我国经济中心逐步向东、向南转移,很大程度上同西部地区生态环境变迁有关。
A civilization may thrive if its natural surroundings thrive, and will suffer if its natural surroundings suffer. The natural environment is the basis of human survival and development, and changes to it directly impact the rise and fall of civilizations. The four great ancient civilizations of Egypt, Babylon, India, and China all began in regions with thick forests, abundant water, and fertile soil. The surging Yangtze and Yellow rivers formed the cradle of the Chinese nation, and nurtured our country's development into a magnificent civilization. Meanwhile, environmental degradation, particularly severe desertification, led to the decline of ancient Egypt and Babylon. Some areas of China also went through painful lessons in ancient times. For example, the desert sands swallowed up the once glorious and lush kingdom of Loulan. The Hexi Corridor and the Loess Plateau also once boasted adequate vegetation and water, but excessive deforestation to open up land for cultivation caused severe environmental damage, which in turn aggravated economic decline. The gradual shift of China's economic centers to the east and south of the country since the middle of the Tang Dynasty (618-907) was largely a result of environmental changes in western China.
2018年5月4日,我们召开了纪念马克思诞辰200周年大会。我在会上特别强调,学习马克思,就要学习和实践马克思主义关于人与自然关系的思想。马克思、恩格斯认为,"人靠自然界生活",人类在同自然的互动中生产、生活、发展,人类善待自然,自然也会馈赠人类,但"如果说人靠科学和创造性天才征服了自然力,那么自然力也对人进行报复"。恩格斯在《自然辩证法》中写到:美索不达米亚、希腊、小亚细亚以及其他各地的居民,为了得到耕地,毁灭了森林,但是他们做梦也想不到,这些地方今天竟因此而成为不毛之地,因为他们使这些地方失去了森林,也就失去了水分的积聚中心和贮藏库。阿尔卑斯山的意大利人,当他们在山南坡把那些在山北坡得到精心保护的枞树林砍光用尽时,没有预料到,这样一来,他们把本地区的高山畜牧业的根基毁掉了;他们更没有预料到,他们这样做,竟使山泉在一年中的大部分时间内枯竭了,同时在雨季又使更加凶猛的洪水倾泻到平原上。
On May 4, 2018, we held a ceremony marking the 200th anniversary of the birth of Karl Marx. During the ceremony, I made a point of saying that in studying Marx, we must study and practice Marxist thought on the relationship between man and nature. Marx and Engels believed that "man lives on nature," and that humans produce, live, and develop through their interactions with nature. If humans treat nature kindly, then nature will repay that kindness. However, "If man, by dint of his knowledge and inventive genius, has subdued the forces of nature, the latter avenge themselves upon him." In Dialectics of Nature, Engels wrote, "The people who, in Mesopotamia, Greece, Asia Minor, and elsewhere, destroyed the forests to obtain cultivable land, never dreamed that they were laying the basis for the present devastated condition of these countries, by removing along with the forests the collecting centers and reservoirs of moisture. When, on the southern slopes of the mountains, the Italians of the Alps used up the pine forests so carefully cherished on the northern slopes, they had no inkling that by doing so they were cutting at the roots of the dairy industry in their region; they had still less inkling that they were thereby depriving their mountain springs of water for the greater part of the year, with the effect that these would be able to pour still more furious flood torrents on the plains during the rainy seasons."
以史为鉴,可以知兴替。我之所以反复强调要高度重视和正确处理生态文明建设问题,就是因为我国环境容量有限,生态系统脆弱,污染重、损失大、风险高的生态环境状况还没有根本扭转,并且独特的地理环境加剧了地区间的不平衡。"胡焕庸线"东南方43%的国土,居住着全国94%左右的人口,以平原、水网、低山丘陵和喀斯特地貌为主,生态环境压力巨大;该线西北方57%的国土,供养大约全国6%的人口,以草原、戈壁沙漠、绿洲和雪域高原为主,生态系统非常脆弱。说基本国情,这就是其中很重要的内容。
With history as a mirror, one can understand the rise and fall of a state. The reason why I have repeatedly emphasized the importance of taking environmental issues seriously and handling them properly is that China's environmental capacity is limited, our ecosystems are vulnerable, and we have still not achieved a fundamental reversal of environmental conditions that cause heavy pollution, significant damage, and high risk. Meanwhile, our unique geographical surroundings have exacerbated interregional imbalances. The land to the southeast of the Heihe-Tengchong Line accounts for 43% of China's total area, but is home to about 94% of its population. Dominated by plains, rivulets, low mountains, hills, and karst landforms, this part of China is under immense environmental pressure. The land to the northwest of the line accounts for 57% of China's total area, but is home to only about 6% of our population. Dominated by grasslands, the Gobi Desert, oases, and snowy plateaus, the ecosystems in this part of the country are extremely fragile. This is a very important aspect to consider when we talk about China's national conditions.
党的十八大以来,我们把生态文明建设作为统筹推进"五位一体"总体布局和协调推进"四个全面"战略布局的重要内容,开展一系列根本性、开创性、长远性工作,提出一系列新理念新思想新战略,生态文明理念日益深入人心,污染治理力度之大、制度出台频度之密、监管执法尺度之严、环境质量改善速度之快前所未有,推动生态环境保护发生历史性、转折性、全局性变化。
Since the 18th National Congress of the CPC held in 2012, we have made building an ecological civilization a major component of coordinated implementation of the five-sphere integrated plan and the four-pronged comprehensive strategy. We have carried out a long list of creative, forward-thinking, and fundamentally important work and introduced a whole series of new concepts, ideas, and strategies, and thus the notion of an ecological civilization has increasingly taken root in the hearts of the people. As our efforts to control pollution have intensified, we have seen unprecedented progress in terms of the frequency with which new systems for environmental governance have emerged, the rigor with which oversight and enforcement has been carried out, and the rate at which the environment has improved. Therefore, our efforts to promote environmental protection have gone through a historic turnaround with wide-ranging implications.
我对生态环境工作历来看得很重。在正定、厦门、宁德、福建、浙江、上海等地工作期间,都把这项工作作为一项重大工作来抓。党的十八大以来,我分别就严重破坏生态环境事件以及长江经济带"共抓大保护、不搞大开发"作出指示批示,要求严肃查处,扭住不放,一抓到底,不彻底解决绝不松手,确保绿水青山常在、各类自然生态系统安全稳定。
I have always seen our environmental work as being extremely important. When working in places such as Zhengding, Xiamen, Ningde, Fujian, Zhejiang, and Shanghai, I always made environmental work one of my prime areas of focus. Since the 18th National Congress of the CPC, I have delivered several comments and instructions on incidents that caused serious damage to the environment as well as on promoting well-coordinated environmental conservation and avoiding excessive development in the Yangtze River Economic Belt. I have requested that competent authorities be rigorous in their investigation and handling of environmental issues and not let up until these issues have been completely resolved. By doing so, we will ensure that pristine environments are preserved for the enjoyment of future generations and that the security and stability of all types of natural ecosystems are maintained.
党的十八大以来,我们通过全面深化改革,加快推进生态文明顶层设计和制度体系建设,相继出台《关于加快推进生态文明建设的意见》、《生态文明体制改革总体方案》,制定了40多项涉及生态文明建设的改革方案,从总体目标、基本理念、主要原则、重点任务、制度保障等方面对生态文明建设进行全面系统部署安排。生态文明建设目标评价考核、自然资源资产离任审计、生态环境损害责任追究等制度出台实施,主体功能区制度逐步健全,省以下环保机构监测监察执法垂直管理、生态环境监测数据质量管理、排污许可、河(湖)长制、禁止洋垃圾入境等环境治理制度加快推进,绿色金融改革、自然资源资产负债表编制、环境保护税开征、生态保护补偿等环境经济政策制定和实施进展顺利。京津冀大气污染治理、长江经济带生态环境保护取得阶段性成效。我们还制定和修改环境保护法、环境保护税法以及大气、水污染防治法和核安全法等法律。全国人大常委会、最高人民法院、最高人民检察院对环境污染和生态破坏界定入罪标准,加大惩治力度,形成高压态势。
Since the 18th National Congress of the CPC, we have comprehensively boosted reform and accelerated the development of top-level design and a system of institutions for an ecological civilization. In this process, we have introduced the Guidelines on Accelerating Ecological Civilization and the Integrated Reform Plan for Promoting Ecological Civilization, and formulated more than 40 reform plans regarding ecological development. We have thus made comprehensive and systematic arrangements for building an ecological civilization covering areas such as overall objectives, basic concepts, main principles, key tasks, and institutional safeguards. We have launched and implemented systems with functions including the assessment of ecological development targets, the audit of natural resource assets under an official's purview when officials leave their posts, and the enforcement of accountability for environmental damage. Meanwhile, the system of main functional zones has gradually improved. Faster progress has been made with environmental governance systems including those for vertical management of monitoring, supervision, and enforcement activities conducted by environmental protection agencies at the sub-provincial level, and for controlling the quality of environmental monitoring data. We have also made progress with regard to emission permits, the river and lake chief systems, and the prohibition on importing foreign refuse into China. Meanwhile, the formulation and implementation of economic policies on environmental issues such as green finance reform, the drafting of balance sheets for natural resource assets, the levy of environmental protection taxes, and compensation for environmental protection has progressed smoothly. Our efforts to control air pollution in the Beijing-Tianjin-Hebei region and protect the environment in the Yangtze River Economic Belt have gradually shown results. We have also drafted and revised laws including the Environmental Protection Law and the Environmental Protection Tax Law, as well as laws on nuclear safety and the prevention and control of air and water pollution. The Standing Committee of the National People's Congress, the Supreme People's Court, and the Supreme People's Procuratorate have defined the criteria for determining criminal liability with regard to environmental pollution and ecological destruction and made punishments more severe, thus forming a powerful deterrent against such crimes.
特别是中央环境保护督察制度建得好、用得好,敢于动真格,不怕得罪人,咬住问题不放松,成为推动地方党委和政府及其相关部门落实生态环境保护责任的硬招实招。
The central environmental protection inspection system is a particular example of an institution that is solid and put to good use. It is prepared to take real action and do what is necessary, and once it looks into a particular issue it will not let go until the issue is resolved. It has therefore become a practical and effective tool for pushing local CPC committees and governments as well as their relevant departments to fulfill their environmental protection obligations.
我们大力推动绿色发展,取得明显成效。国土空间布局得到优化,京津冀、长江经济带省区市和宁夏等15个省区市的生态保护红线已经划定。供给侧结构性改革深入推进,产业结构不断优化,一大批高污染企业有序退出,京津冀及周边地区"散乱污"企业整治力度空前。能源消费结构发生积极变化,我国成为世界利用新能源和可再生能源第一大国。全面节约资源有效推进,资源消耗强度大幅下降。
We have put great energy into promoting green development, and achieved marked results. We have optimized the layout of China's territorial space, and set red lines for environmental protection in 15 provincial-level units including Ningxia and those in the Beijing-Tianjin-Hebei region and the Yangtze River Economic Belt. Deeper progress has been made with supply-side structural reform, the industrial structure has constantly improved, a large number of highly polluting enterprises have withdrawn from operation in an orderly manner, and scattered, non-compliant, and polluting industries in the Beijing-Tianjin-Hebei region and its surrounding areas have been put under unprecedented scrutiny. We have seen positive changes take place in energy consumption patterns, and China has become the world's largest user of new and renewable sources of energy. We have made effective progress with our efforts to conserve resources across the board, and the intensity of resource consumption has fallen markedly.
我们深入实施大气、水、土壤污染防治三大行动计划,我国是世界上第一个大规模开展PM2.5治理的发展中大国,形成全世界最大的污水处理能力。同2013年相比,2017年全国338个地级及以上城市可吸入颗粒物(PM10)平均浓度下降22.7%,京津冀地区PM2.5平均浓度下降39.6%,北京PM2.5平均浓度从89.5微克/立方米降至58微克/立方米。地表水国控断面Ⅰ—Ⅲ类水体比例增加到67.9%,劣Ⅴ类水体比例下降到8.3%。森林覆盖率由本世纪初的16.6%提高到22%左右。
We have moved forward with implementation of three major action plans for preventing and controlling air, water, and soil pollution. China was the first major developing country in the world to launch a large-scale PM2.5 control program, and has also built the world's largest wastewater treatment capacity. Average concentration of inhalable particulate matter (PM10) in 338 cities at or above the prefectural level throughout China fell by 22.7% between 2013 and 2017, average PM2.5 concentration in the Beijing-Tianjin-Hebei region dropped by 39.6%, and that in Beijing decreased from 89.5 micrograms per cubic meter to 58 micrograms per cubic meter. The proportion of surface water body sections under the national monitoring program that met Grade I-III water quality standards rose to 67.9%, while the proportion of those failing to meet Grade V standard fell to 8.3%. Meanwhile, forest coverage rose from about 16.6% at the beginning of the century to about 22% today.
我国率先发布《中国落实2030年可持续发展议程国别方案》,实施《国家应对气候变化规划(2014—2020年)》,向联合国交存《巴黎协定》批准文书。我国消耗臭氧层物质的淘汰量占发展中国家总量的50%以上,成为对全球臭氧层保护贡献最大的国家。2017年,同联合国环境署等国际机构一道发起,建立"一带一路"绿色发展国际联盟。
China has shown great initiative through its release of China's National Plan on Implementation of the 2030 Agenda for Sustainable Development, its implementation of China's National Plan on Climate Change (2014-2020), and its submission of documents ratifying the Paris Agreement to the UN. China accounts for more than half of the elimination of ozone-depleting substances by developing countries, making it the world's largest contributor to protection of the ozone layer. In 2017, the Belt and Road International Green Development Coalition was established with the support of the United Nations Environment Programme and other international organizations.
经过不懈努力,我国生态环境质量持续改善。同时,必须清醒看到,我国生态文明建设挑战重重、压力巨大、矛盾突出,推进生态文明建设还有不少难关要过,还有不少硬骨头要啃,还有不少顽瘴痼疾要治,形势仍然十分严峻。
Through untiring effort, China has seen consistent improvement in environmental quality. However, we must be soberly aware that in our efforts to build an ecological civilization, we face grave challenges, immense pressure, and prominent contradictions. The situation remains extremely serious, since in order to make progress there are still many difficult obstacles that we must overcome, tough problems that we must face, and long-standing issues that we must resolve.
总体上看,我国生态环境质量持续好转,出现了稳中向好趋势,但成效并不稳固,稍有松懈就有可能出现反复,犹如逆水行舟,不进则退。生态文明建设正处于压力叠加、负重前行的关键期,已进入提供更多优质生态产品以满足人民日益增长的优美生态环境需要的攻坚期,也到了有条件有能力解决生态环境突出问题的窗口期。我国经济已由高速增长阶段转向高质量发展阶段,需要跨越一些常规性和非常规性关口。这是一个凤凰涅槃的过程。如果现在不抓紧,将来解决起来难度会更高、代价会更大、后果会更重。我们必须咬紧牙关,爬过这个坡,迈过这道坎。
Although environmental quality in China is continuing to take a turn for the better and showing trends of steady improvement, the results are still tenuous. The situation is much like rowing a boat against the current; if we let up even slightly then we risk undoing all of the progress we have made. Our efforts to build an ecological civilization are now in a crucial phase in which we must carry forward despite heavy strain and immense pressure, a decisive stage in which we will supply more high-quality ecological goods to meet the growing demands of the people for a pristine environment, and also a period of opportunity in which we have the conditions and abilities necessary to resolve prominent environmental issues. China's economy has already begun shifting from a stage of rapid growth to one of high-quality growth, and there are thus a number of both conventional and unconventional hurdles that must be overcome. This is a process of rebirth, like a phoenix rising from the ashes. If we do not act now, these issues will bring about even graver consequences as they become more difficult and costly to resolve, so we must grit our teeth and conquer the challenges that lie ahead.
到2020年全面建成小康社会,是我们党向人民作出的庄严承诺。不能一边宣布全面建成小康社会,一边生态环境质量仍然很差,这样人民不会认可,也经不起历史检验。不管有多么艰难,都不可犹豫、不能退缩,要以壮士断腕的决心、背水一战的勇气、攻城拔寨的拼劲,坚决打好污染防治攻坚战。各级党委和政府要自觉把经济社会发展同生态文明建设统筹起来,坚持党委领导、政府主导、企业主体、公众参与,坚决摒弃"先污染、后治理"的老路,坚决摒弃损害甚至破坏生态环境的增长模式。要充分发挥党的领导和我国社会主义制度能够集中力量办大事的政治优势,充分利用改革开放40年来积累的坚实物质基础,加大力度推进生态文明建设、解决生态环境问题。
Achieving moderate prosperity throughout society by 2020 is our Party's solemn commitment to the people. We cannot say that moderate prosperity has been achieved while environmental quality remains poor, otherwise this statement would not win the people's approval or stand up to the test of time. No matter the difficulty, we must not flinch or hesitate. In the battle to prevent and control pollution, we must have the determination to make painful changes, the courage to stand and fight, and the will to commit every last ounce of our effort. Party committees and governments at all levels must take the initiative to incorporate construction of an ecological civilization into plans for economic and social development. We must ensure that Party committees provide leadership, governments give direction, enterprises bear responsibility, and members of the public can participate, and firmly reject the old path of polluting first and fixing it later or any growth model that would damage or destroy the environment. To resolve environmental issues, we must fully exert the political strength of CPC leadership and China's socialist system which can bring together the resources necessary to take on great tasks, take full advantage of the solid material foundations built up over 40 years of reform and opening up, and step up our efforts to build an ecological civilization.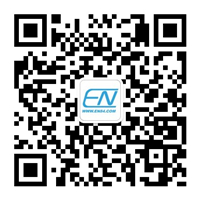 英文巴士公众号
扫一扫,资讯早。