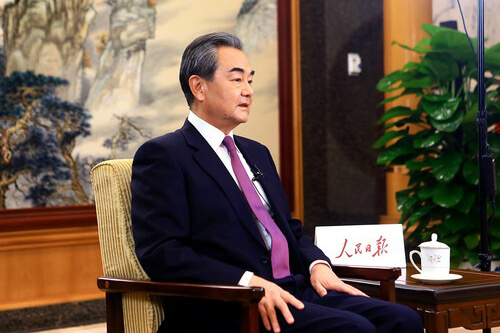 国务委员兼外交部长王毅12月23日接受《人民日报》记者采访,回顾一年来在习近平外交思想指引下,中国特色大国外交取得的新成就,并展望明年外交工作重点。文章源自英文巴士-https://www.en84.com/8531.html
文章源自英文巴士-https://www.en84.com/8531.html
七十年岁月峥嵘 新时代接续奋斗文章源自英文巴士-https://www.en84.com/8531.html
Building on 70 Years of Achievements and Pursuing Progress in the New Era文章源自英文巴士-https://www.en84.com/8531.html
文章源自英文巴士-https://www.en84.com/8531.html
——国务委员兼外交部长王毅回顾2019年外交工作并展望明年工作文章源自英文巴士-https://www.en84.com/8531.html
– State Councilor and Foreign Minister Wang Yi's Exclusive Year-end Interview with People's Daily文章源自英文巴士-https://www.en84.com/8531.html
文章源自英文巴士-https://www.en84.com/8531.html
一、2019年是新中国成立70周年,您如何看待这一年的国际形势和外交工作?文章源自英文巴士-https://www.en84.com/8531.html
文章源自英文巴士-https://www.en84.com/8531.html
Q1. This year marks the 70th anniversary of the founding of New China. What is your view of the international situation and China's diplomacy in 2019?
2019年,是中国发展进程中具有重要意义的一年。以习近平同志为核心的党中央带领全党和全国人民隆重庆祝中华人民共和国成立70周年,一个更加团结、稳定和繁荣的中国正在昂首踏上新的时代征程,展现出更加光明的发展前景。同时,与"中国之治"形成强烈反差的,是"世界之乱"。一年来,不少国家发生政治和社会动荡,国际形势中的不稳定和不确定因素日益增多,单边主义与多边主义的较量正在全球范围展开,将决定今后人类的前途命运。
Wang Yi: The year 2019 is significant in the course of China's development. The CPC Central Committee with Comrade Xi Jinping as its core led the whole Party and people across the country to solemnly celebrate the 70th anniversary of the People's Republic of China. A more united, stable and prosperous China is proudly embarking on a new journey toward brighter development prospects. Standing in stark contrast to the effective governance of China is the disorder in many parts of the world. In 2019, quite a number of countries have seen political and social turmoil. Instability and uncertainty are on the rise in the international situation. A tug of war between unilateralism and multilateralism is unfolding across the world, and it will determine the future and destiny of humanity.
2019年,是中国外交不畏风雨,坚定前行的一年。在习近平总书记和党中央的正确领导下,我们继续开拓进取,攻坚克难,又取得了一系列新的重要进展。
In 2019, China, weathering rain and storm, has forged ahead on the diplomatic front. Under the wise leadership of General Secretary Xi Jinping and the CPC Central Committee, we have pressed ahead, overcome challenges and achieved new, important advances.
面对外部干涉和挑衅,我们挺起脊梁,针锋相对,寸步不让,有力捍卫了我国的主权、安全和发展权益,坚定维护了国家、民族和人民的尊严。
In the face of external interference and provocation, we have stood firm, resisted them head on and never backed down. We have effectively defended our country's sovereignty, security and development rights and interests, and resolutely upheld the dignity of the country, nation and people.
面对动荡不安的国际形势,我们高举多边主义旗帜,秉持公平正义原则,稳定运筹同主要大国关系,大力推进与周边及发展中国家互利合作,继续引领全球治理进程,积极斡旋地区热点问题。
In the face of volatility in the international situation, we have stayed committed to multilateralism and championed equity and justice. We have steadily developed relations with other major countries, and vigorously advanced mutually beneficial cooperation with neighboring and developing countries. We have spearheaded global governance and actively mediated various regional issues.
面对持续低迷的全球经济,我们秉持互利共赢原则,成功举办第二届"一带一路"国际合作高峰论坛,第二届中国国际进口博览会盛况空前,宣布新的对外开放重大举措,为构建开放型世界经济做出了新的贡献。
In the face of the sluggish world economy, we have continued to adhere to the principle of mutually beneficial cooperation, and successfully held the second Belt and Road Forum for International Cooperation. At the second China International Import Expo, which attracted more participants than the first one, we announced new, major measures of opening-up. In this way, we have made new contributions to building an open world economy.
在纷繁复杂的国际舞台上,中国已经当之无愧成为维护世界和平稳定的中流砥柱,成为促进全球发展繁荣的主要力量。
On the complex international stage, China has become a true pillar of world peace and stability and a key engine for global development and prosperity.
二、今年,中俄领导人继续保持密切交往。您如何评价当前中俄关系?
Q2. This year has seen close exchanges between Chinese and Russian leaders. What is your comment on the current China-Russia relations?
今年是中俄建交70周年。中俄关系又创造了一系列新的历史。
Wang Yi: This year marks the 70th anniversary of diplomatic ties between China and Russia. The relationship has broken new ground in a number of areas:
首先是两国关系有了新定位。习近平主席和普京总统以高瞻远瞩的政治魄力,决定将中俄关系提升为新时代全面战略协作伙伴关系,双方的政治互信百尺竿头更进一步,达到前所未有的高度。
First, there has been a new characterization of our bilateral relations. President Xi Jinping and President Vladimir Putin, with their vision and political resolve, have upgraded the China-Russia relations to a comprehensive strategic partnership of coordination for a new era. This elevation has brought political trust between the two sides to an unprecedented level.
二是务实合作实现新突破。"一带一路"建设和欧亚经济联盟顺利对接,能源、航空、航天、互联互通等领域的重大项目稳步推进,东线天然气管道投产通气,两国双边贸易额突破1000亿美元大关。
Second, practical cooperation has made new breakthroughs. Smooth progress has been made in creating synergy between the Belt and Road Initiative and the Eurasian Economic Union. Steady advances have been made in major bilateral projects in energy, aviation, space and connectivity. The east-route natural gas pipeline has gone into operation. Bilateral trade has exceeded the mark of US$100 billion.
三是友好交流取得新进展。中俄地方合作交流年圆满收官,友好省州和城市增至146对,汉语被纳入俄罗斯高考科目,两国人民的友好感情日益深厚。
Third, friendly exchanges have made new progress. The China-Russia year of sub-national cooperation and exchanges has been brought to a successful conclusion. The number of friendship states/provinces and cities has reached 146 pairs. The Chinese language has been included in Russia's unified state exam. Friendship between our peoples has been further strengthened.
四是战略协作迈上新台阶。双方在涉及彼此核心利益的问题上坚定支持对方,联手抵制外部势力对中俄的遏制打压。双方签署加强全球战略稳定的联合声明,背靠背加强国际事务中的协调配合,肩并肩反对强权政治和霸凌行径。
Fourth, strategic coordination has reached a new level. China and Russia have shown firm mutual support on issues concerning each other's core interests, and worked together to resist attempts by external forces to keep us down. The two sides signed a joint statement on strengthening global strategic stability. We have enhanced back-to-back coordination in international affairs, and stood shoulder to shoulder in opposing power politics and bullying practices.
环顾当今世界,中俄组合堪称最紧密、最牢固、最成熟、最稳定的一组大国关系,为国与国之间和睦相处、合作共赢树立起标杆和典范。对中俄关系来说,没有最好,只有更好。对中俄合作而言,没有休止符,只有进行曲。相信在两国元首共同引领下,中俄关系一定会续写新的历史,攀上新的高峰,不仅为两国和两国人民带来更多福祉,也为维护世界和平与稳定发挥关键性作用。
In the world today, the China-Russia relationship is the closest, strongest, most mature and most stable one between two major countries. It sets a high standard and a prime example for harmonious co-existence and win-win cooperation between countries. The China-Russia relationship has not reached its full potential; we can do still better. There is no limit to our cooperation; we must always strive to expand it. I am confident that under the guidance of our Presidents, China-Russia relations will continue to make history and scale new heights. They will bring more benefits to our two countries and peoples and play a vital role in international peace and stability.
三、今年是中美建交40周年,您怎么看待中美关系面临的挑战?
Q3. This year marks the 40th anniversary of the establishment of diplomatic relations between China and the United States. How do you see the challenges for the relationship?
今年正值中美建交40周年,本来是一个值得双方共同纪念、携手开创未来的重要年份。但遗憾的是,美方却在经贸、科技等诸多领域接连对中国设限打压,在涉及中国领土主权的一系列问题上干涉抹黑。美方的所作所为,不仅损害了40年积累起来的中美互信,也冲击了整个世界的稳定和发展。我愿再次强调,中方将坚定维护自身的核心利益和正当发展权利,任何人、任何势力都阻挡不了14亿中国人民阔步奔向现代化的历史洪流。当然,对于双方交往中出现的矛盾和分歧,我们始终愿意本着相互尊重的态度同美方沟通协商。最近中美就第一阶段经贸协议达成一致,这一事实表明,不管有什么问题,只要双方都展示诚意,相向而行,就可以通过平等对话找到解决的办法。
Wang Yi: The 40th anniversary of China-US diplomatic relations should have made this year an important opportunity for joint commemoration and new progress. Regrettably however, the US has taken a string of actions to obstruct and repress China in trade, science and technology, and has been meddling in a series of issues concerning China's territorial integrity and sovereignty and smearing China. The US actions not only undermined the mutual trust that the two sides built over four decades, but also swayed stability and development of the whole world. I would like to stress again that China will resolutely safeguard its core interests and legitimate rights to development. No one and no force can stop the historic march of the 1.4 billion Chinese people toward modernization. This said, regarding the problems and disagreements in bilateral interactions, China is always ready to have consultations with the US on the basis of mutual respect. The fact that China and the US recently reached agreement on a phase one trade deal shows that, when both sides demonstrate good faith, work in concert and communicate as equals, we can always find a solution to whatever issue that may come our way.
过去40年来,中美关系历经风雨,曲折前行,最重要的启示就是"合则两利,斗则俱伤"。习近平主席多次强调,合作是中美两国唯一正确的选择。我们希望美方重建客观正确的对华认知,敦促美方回归理性务实的对华政策,与中方一道,把中美关系扳回健康发展的轨道,实现不冲突不对抗、相互尊重、合作共赢。无论从中美两国人民的长远利益出发,还是考虑我们两个大国承担的国际责任,我们都应该、也必须共同找到最大发展中国家和最大发达国家的和平相处之道,共同开辟造福两国、惠及世界的互利共赢之道。
The China-US relationship has been through rain and shine and moved ahead amidst ups and downs in the past four decades. The most important thing that this period has taught us is that both countries stand to gain from cooperation and lose from confrontation. As President Xi Jinping has stressed repeatedly, cooperation is the only correct choice for the two countries. It is our hope that the US side will return to a fact-based and correct perception of China and a sensible and pragmatic policy toward China. We urge the US to work with us to put the relationship back on the track of sound development and realize the goal of no conflict or confrontation, mutual respect and win-win cooperation. Considering both the long-term interests of the Chinese and American peoples and the international responsibilities we shoulder as major countries, both sides need to and must find a way of peaceful co-existence between the world's largest developing and developed countries. Together, we must embark on a path of mutual benefit and win-win results that serves China, the US and the whole world.
四、您如何评价当前中欧关系?对明年的中欧关系有何期待?
Q4. What is your assessment of China's relationship with Europe? And your expectations for next year?
2019年是中欧关系的丰收之年。习近平主席今年的出访,从欧洲顺利开始,在欧洲圆满收官。德、法、意等主要大国领导人先后访华,中欧领导人、中国—中东欧国家领导人会晤成功召开。密集的高层往来充分体现出彼此对中欧关系的高度重视,也为双方深化合作注入了强大动力。中欧地理标志协定谈判按期完成,投资协定谈判加速推进,共建"一带一路"合作不断进取,中国—中东欧合作实现首次扩员。双方还就加强全球治理等重大国际问题达成广泛共识。本月初,新一届欧盟机构正式就职,习近平主席、李克强总理分别同米歇尔主席、冯德莱恩主席通话,为中欧关系的新一轮发展凝聚了共识,明确了方向。
Wang Yi: The year 2019 has been a year of harvest for China-Europe relations. President Xi Jinping's successful overseas visits in 2019 started with Europe, and concluded with Europe as well. The leaders of Germany, France and Italy all made visits to China. The China-EU Summit and the China-CEEC Summit were both very successful. These intensive high-level interactions speak volumes about how both China and Europe value their relationship, and lend strong impetus to the deepening of cooperation between the two sides. China and the EU concluded negotiations for an agreement on geographical indications as scheduled. We are speeding up negotiations for a China-EU investment agreement. We are making progress in the Belt and Road cooperation. The membership of China-CEEC cooperation was enlarged for the first time. China and European countries reached consensus on strengthening global governance and many other major issues. Following the official inauguration of the new EU leadership earlier this month, President Xi Jinping and Premier Li Keqiang have had phone calls respectively with President Charles Michel and President Ursula von der Leyen. These interactions between Chinese and EU leaders have built consensus and set the course for the further development of China-EU relations.
中欧作为世界上两大文明和两大力量,我们都主张世界多极化和国际关系民主化,都坚守多边主义和国际关系基本准则,都致力于自由贸易和开放型世界经济。中欧合作远大于竞争,共识远多于分歧。我们是伙伴,而不是对手;是朋友,而不是敌人。明年中欧将迎来建交45周年,我们愿以此为契机,进一步加强中欧高层交往,共同推动中欧全面战略伙伴关系迈上新台阶,共同为充满不确定性的世界提供更多稳定性。
As the world's two major civilizations and major forces, China and Europe stand together for a multi-polar world and greater democracy in international relations. We stand together for multilateralism and the basic norms of international relations. And we stand together for free trade and an open world economy. Our cooperation far outweighs our competition, and we agree much more than we disagree. We are partners, not rivals. We are friends, not enemies. Next year will mark the 45th anniversary of China-EU diplomatic relations. China is prepared to strengthen high-level exchanges with Europe to jointly take China-EU comprehensive strategic partnership to a new level. Working together, China and Europe can provide more stability to an otherwise uncertain world.
五、中方将如何推动"一带一路"建设取得新进展?
Q5. How will China bring about new progress in the Belt and Road cooperation?
第二届"一带一路"国际合作高峰论坛是2019年最重要的主场外交。在习近平主席亲自主持下,论坛取得圆满成功,40位国家元首、政府首脑等领导人和国际组织负责人齐聚一堂,150个国家、92个国际组织的6000余名外宾共襄盛举,推动达成283项合作成果,开启了高质量共建"一带一路"的新征程。
Wang Yi: The second Belt and Road Forum for International Cooperation was the most important diplomatic event hosted by China in 2019. Chaired by President Xi Jinping, it was a tremendous success. It was attended by 40 national leaders and heads of international organizations and more than 6,000 representatives of 150 countries and 92 international organizations. With 283 outcomes, the second Forum marked the start of a new journey in Belt and Road cooperation – one of high-quality development.
经过各方不懈努力,"一带一路"的蓝图更加清晰,理念更加科学,路径更加明确。最集中体现为坚持共商共建共享原则,践行开放、绿色、廉洁理念,实现高标准、惠民生、可持续目标。明年,我们将以主办联合国第二届全球可持续交通大会为契机,积极打造全球互联互通伙伴关系,推动中欧班列和陆海新通道等重大联通项目取得新的突破,支持"一带一路"框架下建立的各种多边机制和论坛发挥应有作用。相信在各方的共同参与下,高质量共建"一带一路"的这幅"工笔画"一定会越画越精彩,越画越美丽。
Thanks to the continuous efforts of all parties, we have refined the blueprint of Belt and Road cooperation, put forward more effective guidelines and identified clearer paths for implementation. This new vision is best captured by our commitment to the principle of extensive consultation, joint contribution and shared benefit; to open, green and clean cooperation; and to a high-standard, people-centered and sustainable approach. Next year, we will host the second United Nations Global Sustainable Transport Conference. It is an excellent opportunity for forging a global partnership for connectivity, for making new breakthroughs in the major connectivity initiatives of China-Europe Railway Express and the New International Land-Sea Trade Corridor, and for supporting the multilateral mechanisms and forums under the Belt and Road Initiative in playing their full roles. I am confident that with our collective efforts, we will draw more exciting and beautiful sketches in pursuing high-quality Belt and Road cooperation.
六、当前,单边主义严重冲击国际秩序,您认为国际社会应如何应对?
Q6. Unilateralism is dealing a serious blow to the international order. From your perspective, how should the international community tackle this challenge?
面对单边主义这股逆流,国际社会的应对只有一个选择,那就是坚决联手抵制。如果任凭单边主义、"本国至上"蔓延,各国赖以生存发展的国际秩序和国际体系将面临瓦解风险,这对于各国尤其是中小国家而言将是不可承受之重。
Wang Yi: Confronted with unilateralism, the international community has no choice but to join hands and firmly resist this perverse trend. If we give a free pass to unilateralism and the supremacy of unchecked national interests, the international order and system on which we live and thrive may collapse. That would be an unacceptable outcome for all of us, particularly small- and medium-sized countries.
作为国际社会负责任的一员,中国始终是多边主义的坚定捍卫者。今年以来,习近平主席在各种国际场合不断发出中国坚持多边主义,反对单边主义,维护联合国权威和国际关系准则,反对霸权主义和强权政治的正义声音。习近平主席指出,坚持多边主义要以维护世界和平、促进共同发展为目标,以捍卫公平正义、推动互利共赢为宗旨,以推动全球治理体系变革、构建人类命运共同体为方向。这些对多边主义时代内涵的深刻阐释,正在得到越来越多国家的赞赏和认同。
As a responsible member of the international community, China has been a strong champion of multilateralism. Wherever he traveled in 2019, President Xi Jinping made China's voice heard. It is a voice of justice that rejects unilateralism, hegemonism and power politics in favor of multilateralism, the authority of the UN and the norms of international relations. President Xi has pointed out that our commitment to multilateralism requires us to safeguard peace and development for all, to uphold international fairness and equity and promote win-win results, and to reform the international governance system and build a community with a shared future for mankind. The goal, principle and direction he has set capture the essence of multilateralism of our times. They are being recognized and endorsed by more and more countries.
明年是联合国成立75周年,中国愿同各国一道,高举多边主义的光明火炬,驱散单边主义的黑暗阴霾,为世界的和平安宁和各国的共同发展开辟出一片朗朗晴空。
As we celebrate the 75th anniversary of the UN next year, China is ready to work with the rest of the world to uphold the shining torch of multilateralism, and drive away the darkness of unilateralism, and clear up the sky for world peace, stability and development for all.
七、您如何看待一些西方国家干涉中国内政?外交方面发挥了什么作用?
Q7. What's your comment on the interference of some western countries in China's internal affairs? How has diplomacy played its role?
中华民族的伟大复兴是人类历史演进的必然趋势,同时也将伴随前所未有的困难和挑战。越接近实现这一目标,越会遭遇各种干扰甚至破坏。我们对此保持着充分的战略定力,足够的战略自信以及坚韧的战略耐心。同时,我们越来越具有了战胜艰难险阻的资源、能力、信心和底气。"千磨万击还坚劲,任尔东西南北风"。任何干涉中国内政、阻挡中国发展的图谋最终都将被滚滚向前的历史车轮所抛弃。
Wang Yi: The great renewal of the Chinese nation is a natural trend in human history. That said, there are unprecedented difficulties and challenges that come with it. The closer we get to this goal, the more likely that we will encounter disturbances or even disruptions. Strategically, we have the full resolve, confidence and patience. Moreover, we are gaining more resources, capability, confidence and conviction to overcome whatever hardships that come our way. To quote a Chinese poem that describes the bamboo growing in rocks, "It is strong and firm though struck and beaten without rest; careless of the wind from north or south, east or west." Any attempt to interfere in China's internal affairs or hold back China's development will be crushed by the wheels of history.
在香港问题上,我们坚定支持特区政府止暴制乱、恢复秩序、依法施政。时间将证明,"一国两制"在香港不仅行得通、办得到,也将得人心。
On Hong Kong, we firmly support the SAR government in ending the violence and chaos, restoring order, and exercising law-based governance. Time will prove that "one country, two systems" not only works and works well in Hong Kong, but also has the support of the people there.
在台湾问题上,我们今年又同所罗门群岛建交,与基里巴斯复交。我国建交国总数上升至180个。一个中国共识在国际上更加巩固。
On Taiwan, this year saw China establishing diplomatic relations with the Solomon Islands and resuming diplomatic ties with Kiribati. As the number of countries having diplomatic ties with China has increased to 180, the one-China consensus is more widely established in the international community than ever before.
在新疆事务上,我们有力维护了2400多万各民族同胞的安全和福祉,使恐怖主义和极端思潮无隙可乘,无缝可钻。去极端化响应了联合国的号召,正在成为国际反恐事业的重要组成部分。
On Xinjiang, we have effectively ensured the safety and well-being of the over 24 million fellow countrymen of different ethic groups there, giving no chance to terrorism and radical ideologies. Our de-radicalization efforts have responded well to the call of the UN and are becoming an important part of the global fight against terrorism.
"但使龙城飞将在,不教胡马度阴山"。捍卫好国家的主权安全红线和正当发展权利,是中国外交以及外交战线全体人员肩负的使命,责任重大,不容有失。我们将在党中央的统一领导下,继续筑牢守护国家利益的坚固长城。
To quote another poem that depicts the resolve of our forefathers to defend the ancient Great Wall, "Were the winged general of Dragon city here; the tartar steeds would not dare to cross the frontier." It falls on China's diplomatic service and everyone working on the diplomatic front to safeguard the sovereignty and security of the country, which brooks no violation whatsoever, and advance China's legitimate development rights and interests. It is such an important responsibility that allows not even the slightest error. Under the unified leadership of the CPC Central Committee, we will continue to build up an invincible Great Wall of defense for our national interests.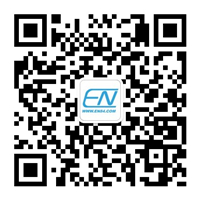 英文巴士公众号
扫一扫,资讯早。