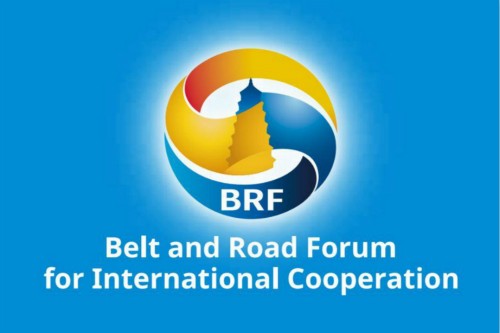 杨洁篪谈共建"一带一路"和第二届"一带一路"国际合作高峰论坛筹备工作
Yang Jiechi on the Belt and Road Initiative and Preparations for the Second Belt and Road Forum for International Cooperation
2018年11月17日,习近平主席宣布第二届"一带一路"国际合作高峰论坛将于2019年4月在北京举行。国内国际舆论对此高度关注。2019年3月29日,负责高峰论坛筹备工作的中共中央政治局委员、中央外事工作委员会办公室主任杨洁篪同志接受了《人民日报》和《中国日报》采访,介绍了共建"一带一路"和第二届"一带一路"国际合作高峰论坛筹备工作有关情况。
On 17 November 2018, Chinese President Xi Jinping announced that the second Belt and Road Forum for International Cooperation (BRF) would be held in Beijing in April 2019. The announcement has drawn keen interest of both Chinese and foreign media. On 29 March 2019, Mr. Yang Jiechi, Member of the Political Bureau of the Central Committee of the Communist Party of China and Director of the Office of the Central Commission for Foreign Affairs, who oversees the preparations for the Forum, gave an interview to People's Daily and China Daily. He talked about progress in pursuing Belt and Road cooperation and preparations for the Forum.
问:习近平主席提出"一带一路"倡议近6年来,在国际上产生了广泛而深入的影响,成为广受欢迎的国际公共产品。你认为共建"一带一路"在深化国际合作、推动各国关系发展、促进世界经济增长等方面发挥了怎样的作用?"一带一路"倡议同建设新型国际关系、构建人类命运共同体有着哪些内在联系?
Q: Close to six years since it was put forth by President Xi Jinping, the Belt and Road Initiative (BRI) has become a widely welcomed international public good with a far-reaching and profound impact on the world. What role has the BRI played in deepening international cooperation, promoting closer ties between countries, and boosting global growth? Is there any underlying linkage between the BRI and the vision of building a new type of international relations and a community with a shared future for mankind?
答:"一带一路"倡议是习近平主席统筹国内国际两个大局提出的重大国际合作倡议,是重要的理论创新、实践创新,具有十分重要而深远的意义。倡议提出后,得到国际社会积极支持和热烈响应。目前已有124个国家和29个国际组织同中方签署了"一带一路"合作文件。特别是最近习近平主席访问意大利期间,中意双方签署了共建"一带一路"谅解备忘录,为这一合作进程提供了新的动力。与此同时,"一带一路"有关合作理念和主张写入了联合国、二十国集团、亚太经合组织、上海合作组织等重要国际机制的成果文件。实践证明,"一带一路"倡议顺应了时代潮流,契合各国合作共赢、共同发展的愿望,是广得人心、得道多助的。回顾过去几年的合作进展,我认为"一带一路"倡议在以下三方面发挥了积极作用:
A: The BRI is an important initiative for international cooperation proposed by President Xi to enhance both China's development and its cooperation with global partners. The BRI represents a major breakthrough in both theory and practice, and it carries far-reaching significance.
Since its inception, the BRI has received strong endorsement and warm support of the international community. So far, a total of 124 countries and 29 international organizations have signed BRI cooperation documents with China. Most recently, during President Xi's visit to Italy, the two countries signed an MOU on promoting BRI cooperation, giving a new impetus to this process. Meanwhile, the BRI vision has been included in documents of major international institutions including the United Nations, the G20, the Asia-Pacific Economic Cooperation and the Shanghai Cooperation Organization. Indeed, the BRI has proved a popular and worthy cause that goes along with the trend of our times and responds to the shared aspiration of countries for development through mutually beneficial cooperation. Looking back at this pursuit over the last few years, I would draw your attention to the positive role the BRI has played in the following three ways:
一是为国际合作开辟了新方向,传递了信心。当今世界正面临百年未有之大变局,保护主义、单边主义上升,不稳定不确定因素增加。习近平主席指出,中国提出"一带一路"倡议,是新形势下扩大全方位开放的重要举措,也是要致力于使更多国家共享发展机遇和成果。这一重要论述为"一带一路"国际合作指明了方向。"一带一路"倡议的指导原则是共商共建共享,体现的是相互尊重、公平正义、合作共赢的国际合作观,彰显的是对多边主义和开放型世界经济的支持,有利于推动经济全球化朝着更加开放、包容、普惠、平衡、共赢的方向发展。
First, the BRI has opened a new area for international cooperation and boosted confidence in it.
The world today is experiencing profound changes unseen in a century. Protectionism and unilateralism are rising, so are uncertainties and destabilizing factors. As stressed by President Xi, the BRI is a significant move China has taken to fully open itself under the new conditions, and it embodies China's commitment to sharing development opportunities and outcomes with more countries in the world. This important statement charts the course for Belt and Road cooperation.
The BRI is guided by the principle of consultation and cooperation for shared benefits. It represents an approach to international cooperation featuring mutual respect, justice, equity and cooperation for win-win outcomes. And it is a commitment to multilateralism and an open global economy. As such, the BRI will help move economic globalization toward greater openness, inclusiveness, balance and win-win outcomes.
二是为世界经济增长挖掘了新动力,开辟了新空间。2008年国际金融危机爆发后,寻找新增长点、开启新的世界经济增长周期,成为国际社会面临的共同课题。"一带一路"倡议聚焦发展这个根本性问题,推动全方位互联互通,帮助有关国家打破发展瓶颈、落实联合国2030年可持续发展议程,成为促进世界经济增长的重要途径。世界银行等国际机构最新研究表明,"一带一路"合作将使全球贸易成本降低1.1-2.2%,推动中国—中亚—西亚经济走廊上的贸易成本降低10.2%,还将促进2019年全球经济增速至少提高0.1%。
Second, the BRI has created new impetus and opportunities for global growth.
Since the outbreak of the international financial crisis in 2008, to create both new growth drivers and a new cycle of global growth has become a common task for the international community. The BRI aims to address the fundamental issue of promoting development by enhancing all-round connectivity. It has helped countries involved to remove development bottlenecks and implement the UN 2030 Agenda for Sustainable Development. This initiative has thus become an important way for boosting global growth.
The latest studies by the World Bank and other international institutions suggest that the BRI cooperation will cut the costs of global trade by 1.1 to 2.2 percent and those of trade along the China-Central Asia-West Asia Economic Corridor by 10.2 percent. What is more, it will contribute at least 0.1 percent of global growth in 2019.
三是为各国关系发展搭建了新平台,提供了新机遇。共建"一带一路"促进了各国之间的互联互通,让各国经济联系更加紧密,人文往来更加密切,利益联系纽带更加牢固。在此基础上,各国之间将增进共识,深化合作,实现共同发展。正如习近平主席所说,"一带一路"建设以文明交流超越文明隔阂、文明互鉴超越文明冲突、文明共存超越文明优越,推动各国相互理解、相互尊重、相互信任,是名符其实的和平、合作、共赢之路。
Third, the BRI provides a new platform and new opportunities for fostering closer ties between countries.
By improving connectivity between countries, BRI cooperation has strengthened economic ties and people-to-people exchanges between them, thus binding them closer together with shared interests. This will naturally build extensive consensus, enhance cooperation, and ultimately promote development for all.
As President Xi Jinping pointed out, the BRI aims to replace estrangement with exchanges between different civilizations, replace clashes with mutual learning and replace a sense of superiority with coexistence; and it aims to boost mutual understanding, mutual respect and mutual trust among different countries. So the BRI is a sure path toward peace and cooperation for win-win outcomes.
推动建设新型国际关系、构建人类命运共同体是习近平外交思想的重要内容。共建"一带一路"坚持相互尊重、平等协商、开放包容、互利共赢,坚持共商共建共享的全球治理观,积极推动全球互联互通,体现了构建人类命运共同体和建设新型国际关系的深刻内涵。共建"一带一路"走的是对话而不对抗、结伴而不结盟、互学互鉴的国与国交往新路,支持多边贸易体制,推动经济全球化朝着更加开放、包容、普惠、平衡、共赢的方向发展,是构建人类命运共同体和建设新型国际关系的重要实践平台。
The vision of building a new type of international relations and a community with a shared future for mankind is an important component of Xi Jinping Thought on Diplomacy. The BRI champions mutual respect, consultation on an equal footing, openness and inclusiveness, and mutual benefit. It is an approach to global governance featuring consultation and cooperation for shared benefits. And it aims to promote connectivity the world over. These are all important dimensions of the vision of a community with a shared future for mankind and a new type of international relations.
The BRI is a new path of state-to-state relations based on dialogue rather than confrontation, partnership rather than alliance and on mutual learning and enrichment. It supports the multilateral trading system and embraces an economic globalization that is more open, inclusive and balanced so that its benefits can be shared by all. The BRI is therefore an important platform for building a community with a shared future for mankind and a new type of international relations.
问:习近平主席多次讲过,"一带一路"源自中国,但属于世界。"一带一路"涵盖政策沟通、设施联通、贸易畅通、资金融通、民心相通等广泛领域,近6年来都取得了积极进展。从对外工作的角度,你如何评价"一带一路"国际合作在各领域所取得的具体进展?共建"一带一路"给沿线国家带来了哪些实实在在的好处?
Q: President Xi has emphasized on various occasions that while the BRI initiative is launched by China, its benefits should be shared by the world. The BRI aims to enhance connectivity in policy, infrastructure, trade, finance and people-to-people ties, and good progress has been made in all these areas over the last six years. Against the backdrop of China's foreign relations, how do you assess the progress made in pursuing Belt and Road cooperation? What benefits has the BRI brought to participating countries?
答:"一带一路"倡议提出近6年来,有关国际合作取得了重大进展,成果超出预期。
A: Since the BRI was first proposed close to six years ago, cooperation under this Initiative has seen major progress and proved more fruitful than planned.
"一带一路"倡议同各方发展规划和政策对接不断展开。在全球层面,"一带一路"倡议同联合国2030年可持续发展议程有效对接,形成了促进全球共同发展的政策合力。在区域层面,"一带一路"倡议与东盟互联互通总体规划、非盟2063年议程、欧亚经济联盟、欧盟欧亚互联互通战略等区域发展规划和合作倡议有效对接,形成了促进互联互通、支持区域经济一体化进程的合力,日前习近平主席访问法国期间,中法双方同意以第三方市场合作方式共建"一带一路",并签署了第三方市场合作第三批示范项目清单。
First, there is growing complementarity between the BRI and development plans and policies of various parties.
At the global level, the BRI is well aligned with the UN 2030 Agenda for Sustainable Development, thus forming a synergy of policies to promote global development.
At the regional level, the BRI connects regional development plans and cooperation initiatives such as the Master Plan on ASEAN Connectivity, Agenda 2063 of the African Union, the Eurasian Economic Union and the Europe-Asia Connectivity Strategy of the European Union, thus creating a synergy for improving connectivity and supporting economic integration among regions in the world. During President Xi's recent visit to France, the two countries agreed to jointly promote Belt and Road cooperation in the form of cooperation in third markets, and a list was signed on the third batch of demonstration projects on third-market cooperation.
共建"一带一路"带动全球互联互通不断加强。我们倡导的共商共建共享原则,以及政策沟通、设施联通、贸易畅通、资金融通、民心相通的"五通"理念,有力促进了全球互联互通合作。在共建"一带一路"框架内,以"六廊六路多国多港"合作为主线的硬联通国际合作不断深入,包括政策和规则标准对接在内的软联通合作不断加强。中欧班列、陆海新通道等大通道建设成效显著,跨国经济走廊合作日益深化,铁路、港口、公路、管网等基础设施项目合作稳步推进,经贸合作园区建设不断取得积极进展。
Second, the BRI has boosted global connectivity.
Guided by the principle of consultation and cooperation for shared benefits and by enhancing connectivity in the five priority areas of policy, infrastructure, trade, finance and people-to-people ties, the BRI has given a strong boost to international cooperation on connectivity.
To be more specific, the joint endeavor to promote the BRI has deepened international cooperation on physical connectivity within the basic framework of "six economic corridors, six connectivity networks, and multiple countries and ports in different parts of the world". It has also strengthened cooperation on institutional connectivity including policies, rules and standards.
Development of major transport links such as the China-Europe railway express and the new land-sea corridor is making a big difference; cooperation on transnational economic corridors is being intensified; construction of infrastructure projects on railway, port, motorway and pipeline construction as well as economic and trade cooperation parks is proceeding smoothly.
共建"一带一路"国际合作平台不断完善。"一带一路"国际合作高峰论坛是"一带一路"框架下最高规格的国际合作平台,成为各方凝聚共识、规划合作的重要渠道。我们还成立了高峰论坛咨询委员会,邀请国外知名人士参加,为高峰论坛发展汇聚各方智慧和力量。近年来,中方与有关国家共同努力,在港航、金融、税收、能源、文化、智库、媒体等专业领域建立了一系列多边合作平台,发起了绿色丝绸之路、廉洁丝绸之路等倡议。
Third, the international platform for Belt and Road cooperation has been steadily strengthened.
The BRF is the highest-level platform for Belt and Road cooperation where all parties concerned meet to build consensus and adopt plans for future cooperation. We have set up a BRF Advisory Council consisting of leading international figures to provide advice on the growth of the Forum. In addition, China and other participating countries have in recent years set up platforms for multilateral cooperation on port, shipping, finance, taxation, energy, culture, think tank, the media and other areas and launched initiatives on a green Silk Road and a clean Silk Road.
共建"一带一路"助力沿线国家经济发展和民生改善的成功故事不断涌现。通过参与"一带一路"合作,有的国家建起了第一条高速公路、第一条现代化铁路,有的国家第一次发展起了自己的汽车制造业,有的国家解决了困扰多年的电力紧缺问题。得益于共建"一带一路",世界最大的内陆国哈萨克斯坦在中国连云港找到了太平洋出海口,中哈双方共同建设的物流合作基地成为中亚多国过境运输、仓储物流、往来贸易的国际经济平台。得益于中欧班列的蓬勃发展,在德国杜伊斯堡投资兴业的中国企业由2014年的40家增加到目前的100多家。根据杜伊斯堡市政府统计,中欧班列的开行仅在物流领域就为这座城市创造了超过6000个就业岗位。中国企业接管经营希腊比雷埃夫斯港后,比港集装箱吞吐量全球排名从2010年的第93位跃升至第36位,成为全球发展最快的集装箱港口之一。比港有十多名中方员工和约3000名希腊员工,该项目为当地间接创造就业岗位10000多个。中国企业在埃及投资建设的项目使埃及成为世界第三大玻璃纤维生产国,培养了众多技术和管理人才。中国同沿线国家共同建设的82个境外合作园区,上缴东道国税费20多亿美元,为当地创造将近30万个就业岗位。这样的例子还有很多。
Fourth, the BRI has delivered fruitful outcomes in boosting economic growth and improving people's lives in participating countries.
Through Belt and Road cooperation, some countries now have their first motorways or modern railways, some has developed its own car industry, and some have seen an end to their longstanding power shortages.
Thanks to Belt and Road cooperation, Kazakhstan, the world's largest landlocked country, has gained access to the Pacific Ocean through the Lianyungang port in China; and the China-Kazakhstan logistics terminal has become an international economic platform of cross-border transportation, warehousing, logistics and trade for many other Central Asian countries.
Thanks to regular China-Europe Railway Express freight services, the number of Chinese companies operating in Duisburg of Germany has grown from 40 in 2014 to more than 100. Statistics from the Duisburg City Council show that, in the city's logistics sector alone, such freight services have created more than 6,000 jobs.
Since it was leased to a Chinese company, the Piraeus port in Greece has become one of the fastest growing container ports in the world, soaring to the 36th place in global container traffic ranking from the 93rd in 2010. The port has about 10 Chinese staff but employs 3,000 Greeks, and it has also created more than 10,000 indirect local jobs.
Chinese investment in Egypt has made the country the world's third largest producer of fiberglass, and a large number of technical and managerial professionals have been trained. The 82 cooperation parks jointly built by China and other participating countries have created more than US$2 billion in tax revenue and about 300,000 jobs for host countries. The list of BRI success stories can go on and on.
这些合作进展充分说明,"一带一路"已经成为各方携手加强互联互通、应对全球性挑战、促进世界经济增长、实现共同繁荣的机遇之路。当然,这些进展也仅仅是个开始,共建"一带一路"还有很长的路要走。中方将与各方继续共同努力,让这条机遇之路越走越宽广,越走越通畅。
All these success stories fully demonstrate that the BRI has provided good opportunities for all parties involved to jointly address global challenges, promote global growth, and achieve common prosperity through greater connectivity. But this is only the beginning, and there is a lot more we can accomplish by pursuing this cooperation initiative. China will continue to work with all other parties to create even more opportunities and deliver even more fruitful outcomes.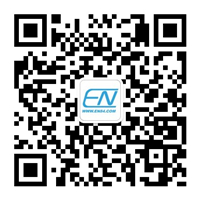 英文巴士公众号
扫一扫,资讯早。