新时代的中国国际发展合作
China's International Development Cooperation in the New Era文章源自英文巴士-https://www.en84.com/10431.html
文章源自英文巴士-https://www.en84.com/10431.html
中华人民共和国国务院新闻办公室文章源自英文巴士-https://www.en84.com/10431.html
The State Council Information Office of the People's Republic of China文章源自英文巴士-https://www.en84.com/10431.html
文章源自英文巴士-https://www.en84.com/10431.html
2021年1月文章源自英文巴士-https://www.en84.com/10431.html
January 2021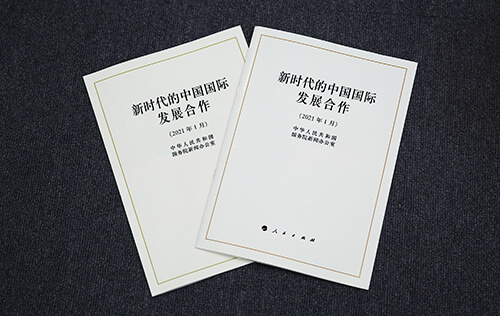 文章源自英文巴士-https://www.en84.com/10431.html
目录文章源自英文巴士-https://www.en84.com/10431.html
Contents文章源自英文巴士-https://www.en84.com/10431.html
文章源自英文巴士-https://www.en84.com/10431.html
前言
Preface
一、人类命运共同体理念引领新时代中国国际发展合作
I. International Development Cooperation in the New Era and a Global Community of Shared Future
二、新时代中国国际发展合作取得新进展
II. Achieving New Progress in International Development Cooperation
三、助力共建"一带一路"国际合作
III. Boosting International Cooperation on the Belt and Road
四、推动落实联合国2030年可持续发展议程
IV. Contributing to the UN 2030 Agenda for Sustainable Development
五、携手应对全球人道主义挑战
V. Responding to Global Humanitarian Challenges Together
六、支持发展中国家增强自主发展能力
VI. Supporting the Endogenous Growth of Developing Countries
七、加强国际交流与三方合作
VII. Strengthening International Exchanges and Tripartite Cooperation
八、中国国际发展合作展望
VIII. Future Prospects for China's International Development Cooperation
结束语
Conclusion
前言
Preface
中国是世界上最大的发展中国家。中华人民共和国成立以来,中国秉持国际主义和人道主义精神,始终关注和支持其他发展中国家改善民生、谋求发展的事业。新中国成立伊始,在国家百废待兴、财力紧张的情况下,中国即开始向有关国家提供援助,为发展中国家争取民族独立和解放、促进经济社会发展提供有力支持,奠定了中国与广大发展中国家长期友好合作的坚实基础。改革开放以来,中国对外援助内容更加丰富、形式更加多样,促进了中国与其他发展中国家的共同发展。
China is the largest developing country in the world.
Since its founding in 1949, the People's Republic of China has always demonstrated a spirit of internationalism and humanitarianism following and supporting other developing countries' efforts to improve their people's lives and achieve development. From the outset, even though China was itself short of funds, it started offering assistance to needy countries in support of their fight for national independence and liberation, and their effort to promote economic and social development, which laid a solid foundation for long-term friendship and cooperation with those countries. After launching reform and opening up in 1978, China has provided other developing economies with even more aid in more diverse forms to boost common development.
中共十八大以来,中国发展进入新时代。习近平主席从全球视角思考责任担当,提出构建人类命运共同体、共建"一带一路"等新思想新倡议,倡导正确义利观和真实亲诚、亲诚惠容理念,在一系列重大国际场合宣布务实合作举措,为破解全球发展难题、推动落实联合国2030年可持续发展议程提出中国方案、贡献中国智慧、注入中国力量。中国的对外援助顺应时代要求,向国际发展合作转型升级,呈现新气象、实现新发展、进入新时代。
China entered a new era after the 18th National Congress of the Communist Party of China (CPC) in 2012. President Xi Jinping has considered China's responsibilities from a global perspective, and proposed the vision of a global community of shared future and the Belt and Road Initiative. China is committed to pursuing the greater good and shared interests, and upholding the principles of sincerity, real results, affinity, and good faith for developing relations with other developing countries and the principles of amity, sincerity, mutual benefit, and inclusiveness for expanding relations with neighboring countries. To this end, President Xi has taken advantage of many major international occasions to announce a broad range of cooperation measures. These present China's approach, offer its vision, and contribute its strength to resolving global development issues and implementing the United Nations 2030 Agenda for Sustainable Development. In response to the call of the times, China has been upgrading its foreign assistance to a model of international development cooperation, taking on new initiatives and achieving greater results in this new era.
为介绍新时代中国国际发展合作(注1)的理念和实践,展望未来中国开展国际发展合作的政策举措,特发布本白皮书。
The Chinese government is publishing this white paper to introduce China's views on international development cooperation* in the new era, the actions it has taken, and its plans for the future.
(注1:本白皮书中所称"中国国际发展合作"指"在南南合作框架下,中国通过对外援助等方式在经济社会发展领域,包括人道主义援助方面开展的多双边国际合作"。)
(*In this book, "international development cooperation" refers to China's bilateral and multilateral efforts, within the framework of South-South cooperation, to promote economic and social development through foreign aid, humanitarian assistance, and other means.)
一、人类命运共同体理念引领新时代中国国际发展合作
I. International Development Cooperation in the New Era and a Global Community of Shared Future
当今世界,各国相互联系、相互依存日益紧密,人类越来越成为你中有我、我中有你的命运共同体。新时代的中国国际发展合作,以推动构建人类命运共同体为引领,精神内涵更加丰富,目标方向更加清晰,行动实践更有活力。
The unprecedented level of interconnection and interdependence among countries binds them into a global community of shared future. Guided by this vision, China's international development cooperation in the new era has a more profound philosophical basis and clearer goals, which lead to more concrete actions.
(一)中国国际发展合作的文化根脉和精神源泉
1. Cultural and Philosophical Origins
讲信义、重情义、扬正义、树道义的文化基因和国家品格,是中国国际发展合作不断向前发展的内生动力。
China has a cultural foundation and national character that attach great importance to good faith, friendship, justice and righteousness. This is an inherent force driving China's development cooperation, which is based on the following notions:
——中国开展国际发展合作,源于中华民族的天下大同理念。追求"大道之行、天下为公"、崇尚"亲仁善邻、协和万邦"、倡导"和衷共济、守望相助",是融入中华民族血脉的文化基因,是中国开展国际发展合作的坚守和追求。中国秉承"天下一家、命运与共"的价值理念,推崇公正合理的国际关系,坚定做全球发展的贡献者。
– The Chinese nation's ideal of universal harmony. China pursues an ideal world where the Great Way rules for the common good, respects the principles of good neighborliness and harmony in relations with all other countries, and advocates cooperation and mutual help. Deep rooted in Chinese culture, these are the firm beliefs that inspire China's development cooperation. Upholding the belief that all countries are members of a global village with shared future, China advocates fairer and more equitable international relations, and steadfastly contributes to global development.
——中国开展国际发展合作,源于中国人民投桃报李的朴实情感。在自身发展过程中,中国得到了有关国家和国际组织的宝贵支持和帮助,中国人民铭记于心。中华文化崇尚滴水之恩、涌泉相报。中国愿毫无保留地分享行之有效的发展经验,让发展之花在世界更多地方盛开,让发展果实造福更多国家和人民。
– The Chinese idea of repaying kindness with kindness. The Chinese people will always remember the support and help that China has received from other countries and international organizations. Chinese culture admires those who return the favor of a drop of water in need with a spring of water indeed. China is willing to share its successful experience without reservation to boost development in other places and benefit more countries and peoples.
——中国开展国际发展合作,源于中国的国际主义情怀。中国人民历来富有正义感和同情心。1950年,刚刚成立的新中国就克服重重困难,竭尽全力支持其他国家的民族独立运动。70多年来,中华民族砥砺奋进,从积贫积弱逐步走向繁荣富强。中国人民不仅希望自己过得好,也希望别人过得好,愿在力所能及的范围内,为其他发展中国家的人民实现对美好生活的向往作出贡献。
– The Chinese tradition of internationalism. The Chinese people always preserve a sense of justice and a feeling of sympathy. In 1950, just one year after the founding of the People's Republic, China did its utmost to support other countries in their campaigns for national independence in spite of its own difficulties. Over the past seven decades, the Chinese nation has forged ahead, moving from poverty and backwardness towards strength and prosperity. The Chinese people hope that other peoples will also lead a good life while theirs is improving, and are willing to contribute as much as they can to other developing countries' efforts to satisfy their people's aspiration for a better life.
——中国开展国际发展合作,源于中国的大国责任担当。中国是联合国创始成员国和安理会常任理事国。中国坚守和平、发展、公平、正义、民主、自由的全人类共同价值,坚定走和平发展、开放发展、合作发展、共同发展道路。积极开展国际发展合作,是中国作为国际社会负责任成员的应尽责任和义务。中国把为人类作出新的更大贡献作为使命,愿努力为国际社会提供更多公共产品,与各国共创更加美好的未来。
– China's sense of responsibility as a major country. China is a founding member of the United Nations and also a permanent member of the UN Security Council. It upholds the universal values of humanity – peace, development, equity, justice, democracy and freedom – and sticks to a development path that is peaceful, open, cooperative and inclusive. China considers it a duty to actively engage in development cooperation as a responsible member of the international community. China considers it a mission to contribute more to humanity. Its wish is to offer more public goods to the international community and join forces with other countries to build a better common future.
(二)新时代的中国国际发展合作观
2. China's Approaches to Development Cooperation
中共十八大以来,中国的国际发展合作在实践中不断发展,形成了既一脉相承又富有新时代特色的中国国际发展合作观。
Based on its experience in international development cooperation since the 18th CPC National Congress, China has formed distinctive approaches in keeping with the new era while maintaining its fine traditions, as elaborated below.
——推动构建人类命运共同体是中国开展国际发展合作的崇高使命。人类命运休戚与共,没有发展中国家的发展,就不可能实现世界的稳定和繁荣。中国开展国际发展合作,帮助其他发展中国家减少贫困、改善民生,旨在同发展中国家一道,促进缩小南北发展差距、消除发展赤字,建设相互尊重、公平正义、合作共赢的新型国际关系,建设持久和平、普遍安全、共同繁荣、开放包容、清洁美丽的世界。
– Promoting a global community of shared future is the mission of China's international development cooperation. Humanity shares a common stake in development, and world stability and prosperity cannot be achieved unless developing countries can progress. By helping other developing countries reduce poverty and improve their people's lives, China works together with them to narrow the North-South gap, eliminate the deficit in development, establish a new model of international relations based on mutual respect, equity, justice and win-win cooperation, and build an open, inclusive, clean and beautiful world that enjoys lasting peace, universal security and common prosperity.
——坚持正确义利观是中国开展国际发展合作的价值导向。正确义利观坚持义利相兼、以义为先,这既是中国传统文化的弘扬,也是中国国际主义精神的体现。中国开展国际发展合作以正确义利观为导向,希望全世界共同做大发展蛋糕,特别是希望发展中国家加快发展,共享开放发展的机遇和成果。恪守互利共赢原则,在对发展中国家提供力所能及的帮助时,重视和照顾其他国家的利益需求,重义轻利、舍利取义。
– Pursuing the greater good and shared interests, with higher priority given to the former, is the underlying guideline. This represents one of China's cultural traditions and embodies its belief in internationalism. Under this guideline, China strives to make the cake of prosperity bigger, and hopes developing countries will advance faster to share the opportunities and benefits offered by open development. Observing the principle of mutual benefit for win-win outcomes, it offers as much assistance as it can while taking into consideration of the interests and needs of other developing countries.
——南南合作是中国开展国际发展合作的基本定位。中国发展取得巨大成就,但是中国仍处于并将长期处于社会主义初级阶段的基本国情没有变,中国是世界上最大的发展中国家的国际地位没有变。中国开展国际发展合作,是发展中国家之间的相互帮助,属于南南合作范畴,与南北合作有着本质区别。作为南南合作的坚定支持者、积极参与者和重要贡献者,中国将继续承担与自身发展阶段和实际能力相适应的国际责任,促进南南合作深化发展,实现联合自强。
– South-South cooperation is the focus. In spite of China's tremendous achievements, two realities have not changed: China is in the primary stage of socialism and will remain so for a long time to come, and China is still the world's largest developing economy. China's development cooperation is a form of mutual assistance between developing countries. It falls into the category of South-South cooperation and therefore is essentially different from North-South cooperation. China is a staunch supporter, active participant and key contributor of South-South cooperation. It will continue to shoulder the international responsibilities commensurate with its development level and capacity, and further expand South-South cooperation, so as to promote joint efforts for common development.
——共建"一带一路"是中国开展国际发展合作的重要平台。丝绸之路经济带和21世纪海上丝绸之路是中国为世界提供的重要公共产品。中国国际发展合作以共建"一带一路"为平台,积极参与、配合"一带一路"建设,促进相关国家政策沟通、设施联通、贸易畅通、资金融通、民心相通,为将"一带一路"打造成为和平之路、繁荣之路、开放之路、绿色之路、创新之路、文明之路、廉洁之路作出积极贡献。
– Belt and Road cooperation is a major platform. The Silk Road Economic Belt and the 21st Century Maritime Silk Road are significant public goods China offers to the whole world and a major platform for international development cooperation. China has joined hands with other countries to promote policy, infrastructure, trade, financial and people-to-people connectivity, to build the Belt and Road into a path towards peace, prosperity, opening up, innovation, green development, cultural exchanges, and clean government.
——帮助其他发展中国家落实联合国2030年可持续发展议程是中国开展国际发展合作的重要方向。联合国2030年可持续发展议程是指导全球发展合作的纲领性文件,与共建"一带一路"高度契合。近年来,全球落实进程取得初步进展,但全球发展不平衡不充分的现象仍然突出,新冠肺炎疫情全球蔓延为落实议程带来严峻挑战。如期实现可持续发展目标,不让任何一个国家、任何一个人掉队任重道远。中国通过开展国际发展合作,增强有关国家发展能力,优化发展伙伴关系,帮助其他发展中国家克服疫情影响,加快落实联合国2030年可持续发展议程,实现共同繁荣。
– Helping other developing countries to pursue the UN 2030 Agenda for Sustainable Development is a key goal. The 2030 Agenda is a guiding blueprint for development cooperation around the world and has a lot in common with the Belt and Road Initiative. The international community has made initial progress in achieving the agenda's goals in recent years, but global development remains unbalanced and inadequate. The Covid-19 pandemic has posed a serious threat to the 2030 Agenda, making it a tough task to achieve its goals in all countries and for all people as scheduled. Through international cooperation on improving development capacity and optimizing development partnerships, China has helped other developing countries mitigate the impact of the pandemic, so as to accelerate action for the 2030 Agenda and achieve common prosperity.
(三)中国国际发展合作的政策主张
3. China's Principles for Development Cooperation
新时代中国开展国际发展合作,秉持以下政策主张:
China's principles for international development cooperation are as follows:
——相互尊重,平等相待。中国一贯主张在和平共处五项原则基础上开展国际发展合作,坚持国家不分大小、强弱、贫富,都是国际社会平等成员。开展国际发展合作时,不干预其他国家探索符合国情的发展道路,不干涉其他国家内政,不把自己的意志强加于人,不附加任何政治条件,不谋取政治私利。
– Respecting each other as equals. China always supports development cooperation on the basis of the Five Principles of Peaceful Coexistence. It holds that all countries, regardless of size, strength and wealth, are equal members of the international community. When cooperating with other countries for development, no country should interfere in their efforts to find a development path suited to their own national conditions, interfere in their internal affairs, impose its own will on them, attach political strings, or pursue political self-interest.
——量力而行,尽力而为。统筹国内国际两个大局,注重发挥比较优势,履行与国力相匹配的国际义务,在南南合作框架内,向其他发展中国家提供力所能及的援助。充分尊重其他发展中国家的意见,通过友好协商确定合作项目,不做超越合作伙伴发展阶段、不符合合作伙伴实际需要的事。坚持言必信、行必果,重信守诺,善始善终,不开"空头支票"。
– Doing the best we can to help. Taking both the domestic and international situation into consideration, China gives full play to its comparative strengths, and perform international duties compatible with its national strength. Within the framework of South-South cooperation, it provides as much assistance to other developing countries as it can. China respects other developing countries' opinions, and determines cooperation projects through friendly consultation and mutual agreement. It does not launch projects in conflict with its partners' development level and needs. China is always true in word and resolute in deed. It honors its commitments and ensures all projects achieve good results.
——聚焦发展,改善民生。发展是各国的第一要务。中国开展国际发展合作时,重视对接各国发展战略规划,积极回应发展中国家经济社会发展的优先需求,把增进各国民生福祉作为发展合作的出发点,加大对减贫、减灾、教育、卫生、农业、就业、环保和应对气候变化等领域的投入,积极参与紧急人道主义救援行动,让更多实实在在的发展成果惠及普通民众。
– Focusing on development and improving people's lives. Development is the top priority of all countries. When carrying out development cooperation, China emphasizes coordination of plans and strategies with partner countries, and responds to the priority needs of developing countries for social and economic progress. Aiming to improve people's wellbeing and provide them with tangible gains, it increases investment in poverty alleviation, disaster relief, education, health care, agriculture, employment, environmental protection, and climate change response, and actively participates in emergency humanitarian relief operations.
——授人以渔,自主发展。充分考虑其他发展中国家的资源禀赋、发展水平和发展诉求,通过多种方式毫无保留地将发展经验和行业技术分享给其他发展中国家,尽力为其培养本土人才和技术力量,注重增强自身"造血"能力,挖掘增长潜力,实现多元、自主和可持续发展。
– Providing the means for independent development. Fully considering the resources, development level and needs of other developing countries, China shares unreservedly its experience and technologies with them by various means, and trains local talent and technicians for them, so as to empower them to tap their own potential for diversified, independent and sustainable development.
——形式多样,讲求实效。中国在长期实践中形成了具有中国特色的援助方式,包括援建成套项目、提供物资、开展技术合作、开展人力资源开发合作、实施南南合作援助基金项目、派遣援外医疗队、开展志愿服务、提供紧急人道主义援助、减免债务等。根据外方实际需求和情况,因地制宜选择或搭配使用适宜方式,争取实际效果最大化。注重提高资金使用效率。
– Conducting effective cooperation in diverse forms. China has developed distinctive forms of foreign assistance throughout its long-term experience, including:
complete projects,
goods and materials,
technical cooperation,
cooperation in human resources development,
South-South Cooperation Assistance Fund (SSCAF),
medical teams,
outbound volunteers,
emergency humanitarian aid, and
debt relief.
In accordance with its partners' actual needs and conditions, China chooses the optimal forms of cooperation to maximize the results. It champions the efficient use of funds to their best value.
——善始善终,注重持续。中国通过加强实施管理、监督评估,切实保障项目质量。注重已建成项目后续运营,提供配套技术服务,推进投资、建设、运营一体化,维护中国援助的品牌和信誉,放大综合效益。推进职业培训教育和技术合作,支持有关国家项目管理人才能力培养,促进项目管理本地化,提升项目持续影响。对出现偿债困难的国家主张通过双边渠道协商解决,支持低收入国家实现债务可持续。
– Ensuring delivery and sustainability. China prioritizes implementation management, supervision and evaluation to ensure the quality of projects. In order to maintain the reputation and credibility of China-aid projects and increase their overall efficiency, China pays close attention to the operation of completed projects, provides follow-up technical support, and boosts the integration of investment, construction and operation. To ensure lasting impact, it promotes vocational training and technical cooperation, and helps countries to improve the skills of their project management personnel and localize project management. China seeks solutions through bilateral consultations with countries in difficulty for repayment of debts, and helps low-income countries to achieve debt sustainability.
——开放包容,交流互鉴。深化与其他国家在国际发展合作领域的沟通和交流,增信释疑、互学互鉴。在尊重受援国意愿的前提下,按照"受援国提出、受援国同意、受援国主导"的原则,积极同有关国家和国际组织探讨和开展务实合作。本着开放的精神,通过多种形式阐述中国国际发展合作的政策、资金、管理等情况。
– Being open and inclusive to promote exchanges and mutual learning. China furthers its international communication on development cooperation to dispel doubts, increase mutual trust, and seek mutual learning. It respects the wishes of countries in receipt of aid, and discusses and launches cooperation with other countries and international organizations based on the principle that projects should be proposed, agreed and led by recipient countries. In a spirit of openness, China explains through various channels its policies, funding and management for development cooperation to the rest of the world.
——与时俱进,创新发展。顺应时代潮流和国内外形势发展,既坚持中国特色,又积极改革创新。汲取其他国家和国际组织开展国际发展合作的有益经验,根据发展中国家发展目标和合作需求,改革体制机制,健全规章制度,丰富合作方式,充实合作内容,推进国际发展合作提质增效。
– Advancing with the times and breaking new ground. Following the trends of the times and the changes in the domestic and international situation, China introduces reforms and innovations to its development cooperation while remaining true to its own principles. Absorbing the experience of other countries and international organizations in this field, and based on the development goals and needs of developing countries, China makes institutional reforms, improves regulations, diversifies forms, and expands areas of interest to increase the quality and effectiveness of cooperation.
(四)中国开展国际发展合作的务实举措
4. Practical Measures for Development Cooperation
中国开展国际发展合作,既有郑重庄严的承诺,更有实实在在的行动。习近平主席在多个重大国际场合宣布中国开展国际发展合作的一系列务实举措,为全球发展作出中国贡献。
Respecting its solemn commitments, China has taken practical actions in development cooperation. President Xi Jinping has announced measures for development cooperation on many international occasions, which will contribute to global development.
——履行大国责任,积极为全球发展提供公共产品。2015年9月,在联合国成立70周年系列峰会期间,习近平主席宣布5年内提供"6个100"项目支持,包括100个减贫项目、100个农业合作项目、100个促贸援助项目、100个生态保护和应对气候变化项目、100所医院和诊所、100所学校和职业培训中心,帮助实施100个"妇幼健康工程"和100个"快乐校园工程",设立南南合作援助基金,设立中国-联合国和平与发展基金,提供来华培训和奖学金名额,免除有关国家无息贷款债务,设立南南合作与发展学院和国际发展知识中心等重要举措。2020年5月18日,在第73届世界卫生大会视频会议开幕式上,习近平主席宣布两年内提供20亿美元国际援助、与联合国合作在华设立全球人道主义应急仓库和枢纽、建立30个中非对口医院合作机制、中国新冠疫苗研发完成并投入使用后将作为全球公共产品、同二十国集团成员一道落实"暂缓最贫困国家债务偿付倡议"等中国支持全球抗疫的一系列重大举措。
– Fulfilling its duties as a major country and providing global development with public goods.
During the summits commemorating the UN's 70th anniversary in September 2015, President Xi announced the following commitments for the next five years:
supporting "six 100 projects" – 100 poverty reduction projects, 100 agricultural cooperation projects, 100 aid for trade projects, 100 ecological conservation and climate change response projects, 100 hospitals and clinics, and 100 schools and vocational training centers;
helping implement 100 maternal and child health care projects and 100 "happy campus" projects;
setting up an assistance fund for South-South cooperation and a China-UN peace and development fund;
launching training and scholarship programs for people from other developing countries to study in China;
writing off debts on eligible countries' interest-free loans; and
establishing an institute of South-South cooperation and development and a center for international knowledge on development.
At the opening of the virtual 73rd World Health Assembly on May 18, 2020, President Xi announced measures for supporting international cooperation against Covid-19, including:
providing an assistance fund of US$2 billion over two years;
working with the UN to set up a global humanitarian response depot and hub in China;
establishing a cooperation mechanism for its hospitals to pair up with 30 African hospitals;
making Covid-19 vaccines available as a global public good once they have been developed and applied in China; and
working with other G20 members to implement the Debt Service Suspension Initiative for the poorest countries.
——依托"一带一路"合作平台,加大对其他发展中国家的援助力度。在2017年首届"一带一路"国际合作高峰论坛上,习近平主席宣布未来3年内提供600亿元人民币援助,建设更多民生项目;提供20亿元人民币紧急粮食援助,向南南合作援助基金增资10亿美元,实施100个"幸福家园"、100个"爱心助困"、100个"康复助医"等项目;向有关国际组织提供10亿美元等一系列重要举措。在2019年第二届"一带一路"国际合作高峰论坛上,习近平主席宣布实施"一带一路"应对气候变化南南合作计划,深化农业、卫生、减灾、水资源等领域合作,邀请1万名代表来华交流,鼓励和支持沿线国家社会组织广泛开展民生合作,持续实施"丝绸之路"中国政府奖学金项目等一系列重要举措。
– Increasing aid to other developing countries within the Belt and Road framework.
At the First Belt and Road Forum for International Cooperation in 2017, President Xi announced that China would:
provide assistance worth RMB60 billion to launch more projects to improve people's wellbeing in the following three years;
provide emergency food aid worth RMB2 billion;
make an additional contribution of US$1 billion to the SSCAF;
launch 100 "happy home" projects, 100 poverty alleviation projects, and 100 health care and rehabilitation projects; and
provide relevant international organizations with US$1 billion.
At the Second Belt and Road Forum for International Cooperation in 2019, President Xi announced that China would:
implement the Belt and Road South-South Cooperation Initiative on Climate Change;
expand cooperation in agriculture, health, disaster mitigation and water resources;
invite 10,000 representatives to visit China;
encourage and support extensive cooperation on public wellbeing projects among social organizations of participating countries; and
continue to run the Chinese government scholarship Silk Road Program.
——通过区域合作机制,提出同各地区发展中国家的合作方案。在中非合作论坛、上海合作组织、中国-葡语国家经贸合作论坛、中国-阿拉伯国家合作论坛、中国-拉共体论坛、中国-加勒比经贸合作论坛、中国-太平洋岛国经济发展合作论坛等双多边会议上,习近平主席提出一系列援助措施,帮助有关国家促进经济社会发展、增进民生福祉。在2015年12月中非合作论坛约翰内斯堡峰会上,习近平主席宣布3年内,同非方重点实施中非工业化、农业现代化、基础设施、金融、绿色发展、贸易和投资便利化、减贫惠民、公共卫生、人文、和平与安全等"十大合作计划"。在2018年9月中非合作论坛北京峰会上,习近平主席宣布未来3年和今后一段时间重点实施产业促进、设施联通、贸易便利、绿色发展、能力建设、健康卫生、人文交流、和平安全等"八大行动"。在2020年6月中非团结抗疫特别峰会上,习近平主席宣布将继续全力支持非洲国家抗疫行动,并将同非方一道,加快落实中非合作论坛北京峰会成果,将合作重点向健康卫生、复工复产、改善民生领域倾斜,携手构建更加紧密的中非命运共同体。
– Proposing cooperation schemes with developing countries through regional cooperation mechanisms.
At the FOCAC Johannesburg Summit in December 2015, President Xi put forward ten major cooperation programs with Africa for the following three years, covering industrialization, agricultural modernization, infrastructure, finance, green development, trade and investment facilitation, poverty reduction, public health, cultural and people-to-people exchanges, and peace and security.
At the FOCAC Beijing Summit held in September 2018, President Xi stated that China would launch eight major initiatives in the next three years and beyond, covering industrial development, infrastructure connectivity, trade facilitation, green development, capacity building, health care, people-to-people exchanges, and peace and security.
President Xi Jinping has proposed many aid plans to boost economic and social development and people's wellbeing in recipient countries at bilateral and multilateral conferences such as the Forum on China-Africa Cooperation (FOCAC), the Shanghai Cooperation Organisation, the Forum for Economic and Trade Cooperation Between China and Portuguese-Speaking Countries, the China-Arab States Cooperation Forum, the Forum of China and the Community of Latin American and Caribbean States, the China-Caribbean Economic and Trade Cooperation Forum, and the China-Pacific Island Countries Economic Development and Cooperation Forum.
At the Extraordinary China-Africa Summit on Solidarity Against Covid-19 in June 2020, President Xi said that China would continue to do everything possible to support Africa's response to Covid-19, work with Africa to accelerate the follow-ups to the FOCAC Beijing Summit, give greater priority to cooperation on public health, business reopening, and people's wellbeing, and build an even stronger China-Africa community of shared future.
中国政府积极落实国际发展合作举措,上述有关举措均已按期落实或正按进度有序推进,转化为实实在在的中国贡献。
The Chinese government is actively fulfilling its commitments to development cooperation. All the measures listed above have been completed or are progressing as scheduled, turning into solid contributions to global development.
注:关注下方公众号获取全文,回复20210110。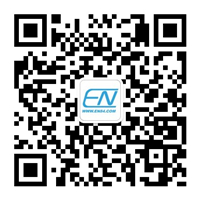 英文巴士公众号
扫一扫,资讯早。