携手构建网络空间命运共同体文章源自英文巴士-https://www.en84.com/13852.html
Jointly Build a Community with a Shared Future in Cyberspace文章源自英文巴士-https://www.en84.com/13852.html
文章源自英文巴士-https://www.en84.com/13852.html
中华人民共和国国务院新闻办公室文章源自英文巴士-https://www.en84.com/13852.html
The State Council Information Office of the People's Republic of China文章源自英文巴士-https://www.en84.com/13852.html
文章源自英文巴士-https://www.en84.com/13852.html
2022年11月文章源自英文巴士-https://www.en84.com/13852.html
November 2022文章源自英文巴士-https://www.en84.com/13852.html
文章源自英文巴士-https://www.en84.com/13852.html
目录文章源自英文巴士-https://www.en84.com/13852.html
Contents
前言
Preface
一、构建网络空间命运共同体是信息时代的必然选择
I. Building a Community with a Shared Future in Cyberspace Is Essential in the Information Age
二、中国的互联网发展治理实践
II. Development and Management of the Internet in China
三、构建网络空间命运共同体的中国贡献
III. China's Contribution to Building a Community with a Shared Future in Cyberspace
四、构建更加紧密的网络空间命运共同体的中国主张
IV. China's Proposals on Creating a Community with a Shared Future in Cyberspace
结束语
Conclusion
前言
Preface
互联网是人类社会发展的重要成果,是人类文明向信息时代演进的关键标志。随着新一轮科技革命和产业变革加速推进,互联网让世界变成了"地球村",国际社会越来越成为你中有我、我中有你的命运共同体。发展好、运用好、治理好互联网,让互联网更好造福人类,是国际社会的共同责任。
The internet is an important human achievement and a symbol of the arrival of the information age. As a new round of technological revolution and industrial transformation accelerates, the internet has turned the world into a global village, and the international community is becoming more and more interconnected, with a shared future becoming more apparent. It is the responsibility of all of humanity to develop, use, and manage the internet well and make it more beneficial to mankind.
中国全功能接入国际互联网以来,始终致力于推动互联网发展和治理。党的十八大以来,以习近平同志为核心的党中央,坚持以人民为中心的发展思想,高度重视互联网、大力发展互联网、积极运用互联网、有效治理互联网,中国网信事业取得历史性成就,亿万人民在共享互联网发展成果上拥有更多获得感,为构建和平、安全、开放、合作、有序的网络空间作出积极贡献。
Since China gained full access to the internet, it has always been committed to promoting internet development and governance. Since the 18th National Congress of the Communist Party of China (CPC) in 2012, the CPC Central Committee with Comrade Xi Jinping at the core has adhered to the philosophy of people-centered development and attached great importance to the internet. China engages in vigorous development, active use, and effective governance of the internet, and has made historic progress in relevant undertakings. Hundreds of millions of Chinese people have a greater sense of gain from sharing the achievements of internet development, and have contributed to building a peaceful, secure, open, cooperative and orderly cyberspace.
随着互联网的快速发展,网络空间治理面临的问题日益突出。习近平总书记提出构建网络空间命运共同体重要理念,深入阐释了全球互联网发展治理一系列重大原则和主张。构建网络空间命运共同体重要理念,顺应信息时代发展潮流和人类社会发展大势,回应网络空间风险挑战,彰显了中国共产党为人类谋进步、为世界谋大同的情怀,表达了中国同世界各国加强互联网发展和治理合作的真诚愿望。新时代的中国网络空间国际合作,在构建网络空间命运共同体的愿景下,不断取得新成绩、实现新突破、展现新气象。
With the rapid development of the internet, the governance of cyberspace is facing ever more prominent problems. General Secretary Xi Jinping has proposed the important concept of building a community with a shared future in cyberspace, and elaborated a series of major principles and proposals for global internet development and governance. His proposal conforms to the development trends of the information age and of human society. It responds to the risks and challenges facing cyberspace, demonstrates the CPC's commitment to contributing to human progress and world harmony, and reinforces China's sincere desire to strengthen internet development and governance cooperation with other countries. In the new era, China's international cooperation in cyberspace, under the vision of building a community with a shared future in cyberspace, has continued to achieve new progress, new breakthroughs, and new prospects.
为介绍新时代中国互联网发展和治理理念与实践,分享中国推动构建网络空间命运共同体的积极成果,展望网络空间国际合作前景,特发布此白皮书。
This white paper introduces China's vision of internet development and governance in the new era and its actions, shares its achievements in promoting the building of a community with a shared future in cyberspace, and outlines the prospects for international cooperation.
一、构建网络空间命运共同体是信息时代的必然选择
I. Building a Community with a Shared Future in Cyberspace Is Essential in the Information Age
互联互通是网络空间的基本属性,共享共治是互联网发展的共同愿景。随着全球信息技术高速发展,互联网已渗透到人类生产生活的方方面面,同时,人类在网络空间也日益面临发展和安全方面的问题和挑战,需要携起手来,共同应对。
Interconnection is the basic nature of cyberspace. Sharing and co-governance is the common vision of internet development. With the rapid development of global information technology, the internet has penetrated into all aspects of human life and work. As a consequence, humanity is increasingly confronted with development and security challenges in cyberspace, which must be addressed through joint efforts.
(一)网络空间命运共同体是人类命运共同体的重要组成部分
1. A community with a shared future in cyberspace is an important part of a global community of shared future
当前,世界百年未有之大变局加速演进,新一轮科技革命和产业变革深入发展。同时,世纪疫情影响深远,逆全球化思潮抬头,单边主义、保护主义明显上升,世界经济复苏乏力,局部冲突和动荡频发,全球性问题加剧,世界进入新的动荡变革期。互联网领域发展不平衡、规则不健全、秩序不合理等问题日益凸显,网络霸权主义对世界和平与发展构成新的威胁。个别国家将互联网作为维护霸权的工具,滥用信息技术干涉别国内政,从事大规模网络窃密和监控活动,网络空间冲突对抗风险上升。一些国家搞"小圈子""脱钩断链",制造网络空间的分裂与对抗,网络空间安全面临的形势日益复杂。网络空间治理呼唤更加公平、合理、有效的解决方案,全球性威胁和挑战需要强有力的全球性应对。
The world is presently undergoing a period of profound changes on a scale unseen in a century. A new revolution in science, technology and industry is gaining momentum. The Covid-19 epidemic has had a far-reaching impact, while the forces of unilateralism, protectionism, and opposition to globalization are on the rise. The world economic recovery is sluggish, frequent regional conflicts and turmoil erupt, and global problems are intensifying. The world has entered a new period of turbulence and change.
Problems with the internet such as unbalanced development, unsound regulation, and unreasonable order are becoming more prominent. Cyber-hegemonism poses a new threat to world peace and development.
Certain countries are exploiting the internet and information technology as a tool to seek hegemony, interfere in other countries' internal affairs, and engage in large-scale cyber theft and surveillance, raising the risk of conflict in cyberspace.
Some countries attempt to decouple with others, and create schism and confrontation in cyberspace. The increasingly complex cybersecurity situation calls for more just, reasonable and effective cyberspace governance. Global threats and challenges in cyberspace necessitate strong global responses.
作为全球最大的发展中国家和网民数量最多的国家,中国顺应信息时代发展趋势,坚持以人民为中心的发展思想,秉持共商共建共享的全球治理观,推动构建网络空间命运共同体。网络空间命运共同体坚持多边参与、多方参与,尊重网络主权,发扬伙伴精神,坚持大家的事由大家商量着办,推动国际社会深化务实合作,共同应对风险挑战。构建网络空间命运共同体,这一理念符合信息时代的发展规律、符合世界人民的需求与期待,为全球在尊重网络主权的基础上,推进网络空间发展和治理体系变革贡献了中国方案。
China is the world's largest developing country and the country with the largest number of internet users. It understands the underlying trends of the information age; upholds a people-centered approach; and supports global governance based on extensive consultation, joint contribution, and shared benefits. China insists that the building of a community with a shared future in cyberspace should be based on multilateral and multiparty participation and consultation, respect for cyber sovereignty, and a spirit of partnership; and the international community should be encouraged to expand pragmatic cooperation and jointly deal with associated risks and challenges. The goal of building a community with a shared future in cyberspace conforms to the developments of the information age and meets the needs and expectations of the people throughout the world. It is a plan that China contributes to the global efforts to promote the development and governance of cyberspace on the basis of respecting cyber sovereignty.
网络空间命运共同体是人类命运共同体的重要组成部分,是人类命运共同体理念在网络空间的具体体现。网络空间命运共同体所包含的关于发展、安全、治理、普惠等方面的理念主张,与人类命运共同体理念既一脉相承,又充分体现了网络空间的客观规律和鲜明特征。同时,推动构建网络空间命运共同体,将为构建人类命运共同体提供充沛的数字化动力,构筑坚实的安全屏障,凝聚更广泛的合作共识。
The community with a shared future in cyberspace is an important part of a global community of shared future. Related concepts and proposals on development, security, governance and universal benefits are in conformity with the concepts of a global community of shared future and the distinctive features of cyberspace; and promoting a community with a shared future in cyberspace will provide abundant digital impetus, a solid security safeguard, and a broader consensus on cooperation to this end.
(二)构建发展、安全、责任、利益共同体
2. Build a community of development, security, responsibility and shared interests
构建网络空间命运共同体,坚持共商共建共享的全球治理观,推动构建多边、民主、透明的国际互联网治理体系,努力实现网络空间创新发展、安全有序、平等尊重、开放共享的目标,做到发展共同推进、安全共同维护、治理共同参与、成果共同分享,把网络空间建设成为造福全人类的发展共同体、安全共同体、责任共同体、利益共同体。
To build a community with a shared future in cyberspace, we should hold to a vision of extensive consultation, joint contribution and shared benefits in global governance, and promote a multilateral, democratic and transparent international internet governance system. We strive to realize the goals of innovation-driven development, security, order, equality, respect, openness, and shared interests in cyberspace, so that cyberspace will be a community that benefits all of humanity.
构建发展共同体。随着新一代信息通信技术加速融合创新,数字化、网络化、智能化在经济社会各领域加速渗透,深刻改变人们的生产方式和生活方式。同时,不同国家和地区在互联网普及、基础设施建设、技术创新创造、数字经济发展、数字素养与技能等方面的发展水平不平衡,影响和限制世界各国特别是发展中国家的信息化建设和数字化转型。构建发展共同体,就是采取更加积极、包容、协调、普惠的政策,推动全球信息基础设施加快普及,为广大发展中国家提供用得上、用得起、用得好的网络服务。充分发挥数字经济在全球经济发展中的引擎作用,积极推进数字产业化发展和产业数字化转型。
Build a community of development. As the integration and innovation of a new generation of information and communication technologies accelerates, digital, networking and intelligent technologies have increased their penetration throughout the economy and society, profoundly changing people's approaches to life and work. However, imbalances in internet penetration, infrastructure construction, technological innovation and creation, the digital economy, digital literacy, and skills affect and restrict IT development and digital transformation around the world, especially in developing countries. To build a community of development, we should adopt more active, inclusive, coordinated, and beneficial policies to accelerate the construction of global information infrastructure and provide developing countries with accessible, affordable and useful internet services. We will give full play to the role of the digital economy as an engine in global economic development, and actively promote digital industrialization and industrial digital transformation.
构建安全共同体。安全是发展的前提,一个安全稳定繁荣的网络空间,对世界各国都具有重大意义。网络安全是全球性挑战,没有哪个国家能够置身事外、独善其身,维护网络安全是国际社会的共同责任。构建安全共同体,就是倡导开放合作的网络安全理念,坚持安全与发展并重、鼓励与规范并举。加强关键信息基础设施保护和数据安全国际合作,维护信息技术中立和产业全球化,共同遏制信息技术滥用。进一步增强战略互信,及时共享网络威胁信息,有效协调处置重大网络安全事件,合作打击网络恐怖主义和网络犯罪,共同维护网络空间和平与安全。
Build a community of security. Security is a prerequisite for development. A secure, stable and prosperous cyberspace is of great significance to all countries. Cybersecurity is a global challenge, and no country can remain in isolation. Safeguarding cybersecurity is the shared responsibility of the international community. Building a community of security is to uphold the concept of open and cooperative cybersecurity, attach equal importance to security and development, and encourage and regulate both. We will strengthen international cooperation in protecting critical information infrastructure and data security, maintain information technology neutrality and industrial globalization, and jointly curb the abuse of information technology. We should strengthen strategic mutual trust, share timely information on cyber threats, effectively coordinate the handling of major cybersecurity incidents, cooperate to combat cyber terrorism and crimes, and jointly safeguard peace and security in cyberspace.
构建责任共同体。网络空间是人类共同的活动空间,网络空间前途命运应由世界各国共同掌握。构建责任共同体,就是坚持多边参与、多方参与,积极推进全球互联网治理体系改革和建设。发挥联合国在网络空间国际治理中的主渠道作用,发挥政府、国际组织、互联网企业、技术社群、社会组织、公民个人等各主体作用,建立相互信任、协调有序的合作。完善对话协商机制,共同研究制定网络空间治理规范,更加平衡地反映各方利益关切特别是广大发展中国家利益,使治理体系更公正合理。
Build a community of responsibility. Cyberspace is a common space for human activities, and it should be jointly controlled by all countries. To build a community of responsibility is to adhere to multilateral participation and multiparty participation, and actively promote reform and development of the global internet governance system. We should leverage the role of the United Nations as the main channel in international cyberspace governance, and give play to the role of government, international organizations, internet companies, technical communities, social organizations and individual citizens to promote mutual trust and coordinated and orderly cooperation. To make the governance system more just and equitable, we should improve dialogue and consultation mechanisms, jointly study and formulate norms for cyberspace governance, and reflect the interests and concerns of all parties in a more balanced way, especially those of developing countries.
构建利益共同体。互联网发展治理成果应由世界各国共同分享,确保不同国家、不同民族、不同人群平等享有互联网发展红利。构建利益共同体,就是坚持以人为本,推动科技向善,提升数字经济包容性。加大政策支持,帮助中小微企业利用新一代信息技术促进产品、服务、流程、组织和商业模式的创新,让中小微企业更多从数字经济发展中分享机遇。注重对弱势群体的网络保护,加强网络伦理和网络文明建设,推动网络文化健康发展,培育良好网络生态。在全球范围内促进普惠式发展,提升广大发展中国家网络发展能力,弥合数字鸿沟,共享互联网发展成果,助力《联合国2030年可持续发展议程》有效落实。
Build a community of shared interests. The achievements of internet development and governance should be shared by all countries to ensure that different countries, ethnic groups, and peoples all enjoy the dividends of internet development on an equal basis. Building a community of shared interests means putting people first, promoting science and technology for good, and making the digital economy more inclusive. We should step up policy support to help micro, small and medium-sized enterprises use new-generation information technology to promote innovation in products, services, processes, organizations and business models, so that these enterprises can share more opportunities from the development of the digital economy. We should attend to the protection of vulnerable groups on the internet, strengthen the cultivation of internet ethnics and civilization, promote the healthy development of internet culture and foster a sound cyber environment. We should promote inclusive development on a global scale, reinforce the cyber development capabilities of developing countries, bridge the digital divide, share the achievements of internet development, and facilitate the effective implementation of the United Nations 2030 Agenda for Sustainable Development.
(三)构建网络空间命运共同体的基本原则
3. Basic principles for building a community with a shared future in cyberspace
构建网络空间命运共同体,坚持以下基本原则:
To build a community with a shared future in cyberspace, we should adhere to the following basic principles:
尊重网络主权。《联合国宪章》确立的主权平等原则是当代国际关系的基本准则,同样适用于网络空间。网络主权是国家主权在网络空间的自然延伸,应尊重各国自主选择网络发展道路、治理模式和平等参与网络空间国际治理的权利。各国有权根据本国国情,借鉴国际经验,制定有关网络空间的公共政策和法律法规。任何国家都不搞网络霸权,不利用网络干涉他国内政,不从事、纵容或支持危害他国国家安全的网络活动,不侵害他国关键信息基础设施。
Respect cyber sovereignty. The principle of sovereign equality, as enshrined in the UN Charter, is a fundamental norm governing contemporary international relations in cyberspace. The rights of all countries to choose their own path of network development and governance model, and to equally participate in international governance in cyberspace should be respected. All countries have the right to formulate pubic policies, laws, and regulations on cyberspace in the context of their national conditions and international experience. No country should seek cyber hegemony; use the internet to interfere in other countries' internal affairs; engage in, incite, or support cyber activities that endanger other countries' national security, or infringe on other countries' key information infrastructure.
维护和平安全。实现网络空间的安全稳定,事关人类的共同福祉。各国应坚持以对话解决争端、以协商化解分歧,统筹应对传统和非传统安全威胁,确保网络空间的和平与安全。各国应反对网络空间敌对行动和侵略行径,防止网络空间军备竞赛,防范网络空间军事冲突,防范和反对利用网络空间进行的恐怖、淫秽、贩毒、洗钱、赌博等犯罪活动。各方应摒弃冷战思维、零和博弈、双重标准,以合作谋和平,致力于在共同安全中实现自身安全。
Safeguard peace and security. A secure and stable cyberspace is important for the common wellbeing of humanity. All countries should persevere in resolving disputes and differences through dialogue and consultation, comprehensively addressing traditional and non-traditional security threats, and ensuring peace and security in cyberspace. Countries should oppose hostile cyber actions and aggression, prevent arms race and armed conflicts in cyberspace, and prevent and oppose terrorism, obscenity, drug trafficking, money laundering, gambling, and other criminal activities in cyberspace. All parties should abandon the Cold War mentality, zero-sum game and double standards; seek peace through cooperation; and strive to achieve their own security through common security.
促进开放合作。开放是开展网络空间国际合作的前提,也是构建网络空间命运共同体的重要条件。各国应秉持开放理念,奉行开放政策,丰富开放内涵,提高开放水平,共同推动互联网健康发展。积极搭建双边、区域和国际合作平台,强化资源优势互补,维护全球协同一致的创新体系,促进不同制度、不同民族和不同文化在网络空间包容性发展。反对将网络安全问题政治化。反对贸易保护主义。反对狭隘的、封闭的小集团主义,反对分裂互联网,反对利用自身优势损害别国信息通信技术产品和服务供应链安全。
Promote openness and cooperation. Openness is a prerequisite for international cooperation in cyberspace and an important condition for building a community with a shared future in cyberspace. All countries should uphold the concept of openness, pursue open policies, improve the level of openness, and jointly promote the sound development of the internet. We will actively build bilateral, regional and international cooperation platforms; increase the complementarity of resource strengths; maintain a global system of coordinated innovation; and promote the inclusive development of different systems, ethnic groups, and cultures in cyberspace. We oppose politicizing cybersecurity issues. We oppose trade protectionism. We oppose narrow-minded factionalism. We oppose dividing the internet and exploiting one's own strengths to undermine the security of other countries' supply chains in information and communications technology (ICT) products and services.
构建良好秩序。网络空间同现实社会一样,既提倡自由,也保持秩序。自由是秩序的目的,秩序是自由的保障。既尊重网民交流思想、表达意愿的权利,也依法构建良好网络秩序。网络空间不是"法外之地"。网络空间是虚拟的,但运用网络空间的主体是现实的,都应遵守法律,明确各方权利义务。坚持依法管网、依法办网、依法上网,让互联网在法治轨道上健康运行。加强网络伦理、网络文明建设,发挥道德教化引导作用,用人类文明优秀成果滋润网络空间、涵养网络生态。
Maintain good order. Cyberspace, like the real world, values both freedom and order. Freedom is the purpose of order, and order is the guarantee of freedom. It respects the rights of netizens to exchange ideas and express their wishes, and seeks a sound cyber order in accordance with the law. Cyberspace is not an "extrajudicial place". Cyberspace is virtual, but the users of cyberspace are real and they should abide by the law and the rights and obligations of all parties should be clarified. We will continue to manage, run, and use the internet in accordance with the law, and ensure that the internet operates in a sound manner based on the rule of law. We will strengthen the development of cyber ethnics and civilization, employ the guiding role of moral education, and use the outstanding achievements of human civilization to nourish cyberspace and preserve the online environment.
注:关注公众号回复20221107,获取全文。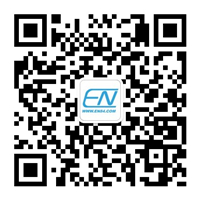 英文巴士公众号
扫一扫,资讯早。