不忘初心,牢记使命,高举中国特色社会主义伟大旗帜,决胜全面建成小康社会,夺取新时代中国特色社会主义伟大胜利,为实现中华民族伟大复兴的中国梦不懈奋斗。
Remain true to our original aspiration and keep our mission firmly in mind, hold high the banner of socialism with Chinese characteristics, secure a decisive victory in building a moderately prosperous society in all respects, strive for the great success of socialism with Chinese characteristics for a new era, and work tirelessly to realize the Chinese Dream of national rejuvenation.
登高望远、居安思危,勇于变革、勇于创新,永不僵化、永不停滞
aim high and look far, be alert to dangers even in times of calm, have the courage to pursue reform and break new ground, and never become hardened to change or inactive
坚定不移贯彻新发展理念,坚决端正发展观念、转变发展方式,发展质量和效益不断提升。
We have remained committed to the new development philosophy, adopted the right approach to development, and endeavored to transform the growth model. The result has been a constant improvement in the quality and effect of development.
蹄疾步稳推进全面深化改革,坚决破除各方面体制机制弊端。改革全面发力、多点突破、纵深推进。
We have taken comprehensive steps to deepen reform quickly but steadily, and worked with resolve to remove institutional barriers in all areas. We have taken moves across the board, achieved breakthroughs in many areas and made deeper progress in reform.
主要领域改革主题框架基本确立
general frameworks for reform have been established in major fields
全社会法治观念明显增强。
Public awareness of the rule of law has risen markedly.
国家监察体制改革试点取得实效。
Good progress has been made in piloting the reform of the national supervision system.
权力运行制约和监督体系
systems to apply checks and oversight over the exercise of power
加强党对意识形态工作的领导。
We have strengthened Party leadership over ideological work.
中国特色社会主义和中国梦深入人心。
Socialism with Chinese characteristics and the Chinese Dream have been embraced by our people.
群众性精神文明创建活动扎实开展。
Initiatives to improve public etiquette and ethical standards have proved successful.
主旋律更加响亮,正能量更加强劲。
Our country's underlying values hold greater appeal than ever before, and the wave of positive energy felt throughout society is building.
以人民为中心的发展思想
our vision of making development people-centered
人民获得感显著增强。
The people's sense of fulfillment has grown stronger.
脱贫攻坚战取得决定性进展。
Decisive progress has been made in the fight against poverty.
保障性住房建设稳步推进。
Solid progress has been made in building government-subsidized projects to ensure basic housing needs are met.
社会大局保持稳定,国家安全全面加强。
Law and order has been maintained; and national security has been fully enhanced.
贯彻绿色发展理念的自觉性和主动性
more purposeful and active in pursuing green development
主体功能区制度
the system of functional zoning
引导应对气候变化国际合作
take a driving seat in international cooperation to respond to climate change
我国国际影响力、感召力、塑造力进一步提高
a further rise in China's international influence, ability to inspire and power to shape
坚决改变管党治党宽松软状况
take strong action to transform lax and weak governance over the Party
政治意识、大局意识、核心意识、看齐意识
maintain political integrity, think in big-picture terms, follow the leadership core, and keep in alignment
严明党的政治纪律和政治规矩,层层落实管党治党政治责任。
We have tightened political discipline and rules to ensure that political responsibility for governance over the Party is fulfilled at each level of the Party organization.
开展党的群众路线教育实践活动和"三严三实"专题教育,推进"两学一做"学习教育常态化制度化,全党理想信念更加坚定、党性更加坚强。
launch activities to see members command and act on the Party's mass line, and initiated a campaign for the observance of the "Three Stricts and Three Earnests". We have regularized and institutionalized the requirement for all Party members to have a solid understanding of the Party Constitution, Party regulations, and related major policy addresses and to meet Party standards. As a result, the ideals and convictions of all Party members have been strengthened and their sense of Party consciousness has deepened
新时期好干部标准
standards fitting for a new era to assess the caliber of officials
选人用人状况和风气明显好转
achieve a notable improvement in the way officials are selected and appointed
严厉整治形式主义、官僚主义、享乐主义和奢靡之风,坚决反对特权
take tough actions against the practice of formalities for formalities' sake, bureaucratism, hedonism and extravagance, and staunchly oppose privilege seeking
坚持反腐败无禁区、全覆盖、零容忍。
No place has been out of bounds, no ground left unturned, and no tolerance shown in the fight against corruption.
不敢腐的目标初步实现,不能腐的笼子越扎越牢,不想腐的堤坝正在构筑。
The goal of creating a deterrent against corruption has been initially attained; the cage of institutions that prevents corruption has been strengthened; and moral defenses against corruption are in the making.
民生领域还有不少短板。
In work on public wellbeing there are still many areas where we fall short.
社会文明水平尚需提高。
The level of civic-mindedness needs further improvement.
经过长期努力,中国特色社会主义进入了新时代,这是我国发展新的历史方位。
With decades of hard work, socialism with Chinese characteristics has crossed the threshold into a new era. This is a new historic juncture in China's development.
中国特色社会主义进入新时代,我国社会主义矛盾已经转化为人民日益增长的美好生活需要和不平衡不充分的发展之间的矛盾。
As socialism with Chinese characteristics has entered a new era, the principal contradiction facing Chinese society has evolved. What we now face is the contradiction between unbalanced and inadequate development and the people's ever-growing needs for a better life.
我国社会主要矛盾的变化是关系全局的历史性变化
the evolution of the principal contradiction facing Chinese society represents a historic shift that affects the whole landscape
我国社会主要矛盾的变化,没有改变我们对我国社会主义所处历史阶段的判断,我国仍处于并将长期处于社会主义初级阶段的基本国情没有变。
The evolution of the principal contradiction facing Chinese society does not change our assessment of the present stage of socialism in China. The basic dimension of the Chinese context – that our country is still and will long remain in the primary stage of socialism – has not changed. China's international status as the world's largest developing country has not changed.
全党要把握社会主义初级阶段这个基本国情,牢牢立足社会主义初级阶段这个最大实际,牢牢坚持党的基本路线这个党和国家的生命线、人民的幸福线。
The whole Party must be completely clear about this fundamental dimension of our national context, and must base our work on this important reality – the primary stage of socialism.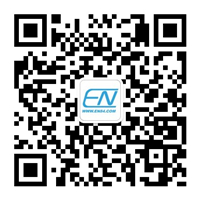 英文巴士公众号
扫一扫,资讯早。