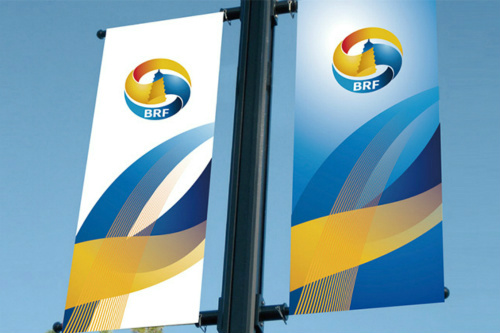 深入学习贯彻党的十九大精神 奋力开拓新时代中国特色大国外交新局面文章源自英文巴士-https://www.en84.com/4564.html
The 19th CPC National Congress and China's Major Country Diplomacy in the New Era文章源自英文巴士-https://www.en84.com/4564.html
文章源自英文巴士-https://www.en84.com/4564.html
杨洁篪文章源自英文巴士-https://www.en84.com/4564.html
Yang Jiechi文章源自英文巴士-https://www.en84.com/4564.html
文章源自英文巴士-https://www.en84.com/4564.html
党的十九大是在全面建成小康社会决胜阶段、中国特色社会主义进入新时代的关键时期召开的一次十分重要的大会,在党和国家发展史、中华民族复兴史上具有划时代的重大意义。习近平总书记所作的报告站在历史和时代的高度,深刻论述了新时代坚持和发展中国特色社会主义的一系列重大理论和实践问题,为党和国家事业发展描绘了宏伟蓝图、作出了战略部署、指明了前进方向。十九大报告系统阐述了新时代中国特色大国外交面临的新形势新任务新要求,是新的历史起点上推进对外工作的政治纲领和行动指南。我们要以习近平新时代中国特色社会主义思想为指引,深入贯彻落实党的十九大精神,不断开创对外工作新局面,为党和国家工作全局创造良好外部环境,为推进中国特色社会主义伟大事业作出应有贡献。文章源自英文巴士-https://www.en84.com/4564.html
文章源自英文巴士-https://www.en84.com/4564.html
The 19th National Congress of the Communist Party of China (CPC) was a meeting of great importance held at a decisive stage in China's endeavor of becoming a moderately prosperous society and at a critical moment as socialism with Chinese characteristics entered a new era. It is also of epoch-making significance in the history of the development of both the Party and the country and the history of national rejuvenation. General Secretary Xi Jinping's report delivered at the opening ceremony of the Congress gives a profound account of a range of major theoretical and practical issues China faced in upholding and developing socialism with Chinese characteristics for a new era, incorporating a broad view of both history and contemporary trends. On the basis of his account, he laid out an all-encompassing blueprint outlining strategic plans and pointing to a clear direction for both the Party and the country in their undertakings. This report, which systematically elaborates on the new circumstances, tasks, and requirements faced by China's major country diplomacy in the new era, is a political program and a guide to action for our endeavors to advance China's diplomacy at a new historical starting point. Guided by Xi Jinping Thought on Socialism with Chinese Characteristics for a New Era, we must put the guiding principles of the Congress into practice and open up new prospects for China's diplomacy, so as to create a sound external environment for the overall initiatives of the Party and the country and make due contributions to advancing the great cause of socialism with Chinese characteristics.文章源自英文巴士-https://www.en84.com/4564.html
文章源自英文巴士-https://www.en84.com/4564.html
一、过去5年中国外交的历史性成就
I. Historic achievements made in China's diplomacy over the past five years
党的十八大以来,以习近平同志为核心的党中央紧紧围绕实现"两个一百年"奋斗目标和实现中华民族伟大复兴中国梦,积极推进外交理论和实践创新,推动中国特色大国外交取得了许多历史性、开创性的重大成就。
Since the 18th National Congress in 2012, the CPC Central Committee with Xi Jinping at the core has promoted innovations in the theory and practice of China's diplomacy with a focus on achieving the "Two Centenary Goals" and realizing the Chinese Dream of national rejuvenation. It has thus pushed China's major country diplomacy to capture many historic and pioneering achievements.
坚持以习近平新时代中国特色社会主义思想为行动指南,全面推进中国特色大国外交。5年来,习近平总书记以伟大政治家和战略家的远见卓识和非凡胆略,谋划运筹对外工作全局,指引中国外交开拓前行,更加自信、更加鲜明地展现出中国特色、中国风格、中国气派。在以习近平同志为核心的党中央领导下,我们积极倡导构建人类命运共同体,深入推进全方位外交布局,实施共建"一带一路"倡议,促进全球治理体系变革,坚定维护国家利益,为我国改革发展稳定营造了良好外部环境,为世界和平与发展作出了新的重大贡献。
Under the guidance of Xi Jinping Thought on Socialism with Chinese Characteristics for a New Era, China is posed to make great strides in its major country diplomacy. During the past five years, General Secretary Xi, with the foresight and courage of a great statesman and strategist, has formulated overall plans for China's diplomatic initiatives and guided China's diplomacy to forge ahead and exhibit Chinese character and style in a more confident and distinctive manner. Under the leadership of the CPC Central Committee led by Xi Jinping, we have and will continue to actively advocate the development of a community with a shared future for humanity, make further progress in China's diplomacy on all fronts, jointly pursue the Belt and Road Initiative, and push for reform of the global governance system while resolutely safeguarding our national interests. This serves to foster a favorable external environment for China's reform, development and stability, making great new contributions to global peace and development.
构建全球伙伴关系网络,扩大同各方利益交汇点。5年来,我们以周边和大国为重点,以发展中国家为基础,以多边为舞台,通盘谋划、整体运筹、全面推进各项对外工作。我们在相互尊重、平等互利的基础上,同世界上近百个国家和区域组织建立了不同形式的伙伴关系,拓展深化了全方位、宽领域、多层次的对外交往格局,形成了覆盖全球的"朋友圈",与各国人民结伴而行、共创美好未来。
We have built a global network of partnerships, thus expanding the convergence of interests with other countries. During the past five years, with neighboring and major countries as the focus and on the basis of relations with other developing countries, we have engaged in overall planning, holistic management, and all-round efforts for promoting China's diplomatic initiatives in multilateral arenas. On the basis of mutual respect, equality, and mutual benefit, China has established a range of partnerships with nearly 100 countries and regional organizations. This has expanded and deepened China's opening up in all directions, across a broad range of fields, and on multiple-levels, and built a circle of friends across the world, thereby working to create a bright tomorrow with the people of all countries.
实施共建"一带一路"倡议,构筑对外开放新格局。5年来,我们坚持推行互利共赢的开放战略,形成了以"一带一路"为统领的对外开放新格局。"一带一路"从倡议变为行动,从理念转化为实践,快速成长为开放包容的国际合作平台、各方普遍欢迎的全球公共产品,100多个国家和国际组织积极支持和参与。我们成功举办首届"一带一路"国际合作高峰论坛,与沿线国家加强发展战略对接,形成共商共建共享的良好局面。
We have engaged in joint pursuit of the Belt and Road Initiative, thus introducing new dimensions for China's opening-up to the outside world. Over the past five years, we have continued to pursue a mutually beneficial strategy of opening up, thus forming a new layout of opening up propelled by the Belt and Road Initiative. The Belt and Road Initiative went from proposal to action and from idea to practice, rapidly developing into a platform for international cooperation characterized by openness and inclusiveness, and a widely welcomed global public good. At present, there are over 100 countries and international organizations that actively support and participate in this initiative. We successfully hosted the First Belt and Road Forum for International Cooperation in 2017 and further linked our development strategies with those of countries along the route, thus fostering a sound environment for achieving shared growth through discussion and collaboration.
倡导构建人类命运共同体,促进全球治理体系变革。5年来,我们努力为完善全球治理贡献中国智慧,推动国际秩序和全球治理体系朝着更加公正合理方向发展。我们举办北京亚太经合组织领导人非正式会议、二十国集团领导人杭州峰会、金砖国家领导人厦门会晤等一系列主场外交,积极参与联合国维和行动,推进联合国2030年可持续发展议程、应对气候变化等国际发展与合作议程,不断增强国际社会应对共同挑战的能力。
We have championed the development of a community with a shared future for humanity, thus encouraging the evolution of the global governance system. Over the past five years, we have made efforts to contribute Chinese wisdom toward improving global governance, promoting a more just and equitable direction for the international order and global governance system. We hosted a series of diplomatic events, including the 22nd APEC Economic Leaders' Meeting in Beijing, the G20 2016 Summit in Hangzhou, and the BRICS Summit in Xiamen, participated in UN peacekeeping operations, and moved ahead with the UN's 2030 Agenda for Sustainable Development and other international development and cooperation agendas such as ones for tackling climate change, so as to boost the international community's ability to respond to common challenges.
捍卫国家主权安全利益,维护海外合法权益。5年来,我们始终把维护国家主权、安全放在第一位,在台湾、南海等一系列涉及我国重大核心利益的问题上,划出底线、捍卫底线,坚定维护国家领土主权和海洋权益,极大振奋了党心军心民心,也赢得了国际社会的广泛尊重。我们贯彻"外交为民"宗旨,构建完善海外利益保护体系,中国公民和企业的海外合法权益得到切实保障。
We have safeguarded China's sovereignty, security, and development interests and protected our legitimate rights and interests abroad. Over the past five years, with a firm commitment to national sovereignty and security as the number one priority, we have resolutely safeguarded our sovereignty, territorial integrity, and maritime rights and interests. We have done this by drawing red lines on issues concerning China's core interests, including those related to Taiwan and the South China Sea, and working to ensure that these lines are not crossed. This has served to not only greatly shake up the morale of the Party, the army, and the people, but also earn widespread respect from the international community. By upholding the principle of practicing "diplomacy for the people," we have formed and improved a system for protecting the interests of Chinese nationals and enterprises abroad, providing effective protection for their legitimate rights and interests.
5年来,我们坚持统筹国内国际两个大局,开拓进取、攻坚克难,不断开创中国特色大国外交新局面,我国国际地位得到前所未有的提升,国际影响力、感召力、塑造力进一步提高。这些成就的取得,最根本的在于有习近平总书记这个全党领袖的领航掌舵,在于以习近平同志为核心的党中央的坚强领导,在于习近平新时代中国特色社会主义思想的科学指引。这是中国外交始终屹立时代潮流最前沿,站在国际道义制高点,在世界大变局中牢牢把握战略主动,在新时代不断谱写新篇章的强大动力和根本保证。
Over the past five years, we have kept in mind both our domestic and international imperatives, pressed ahead, worked to overcome a variety of difficulties, and continued to break new ground in advancing China's major country diplomacy. China's international standing has risen as never before. Its international influence, strength of appeal, and power to shape the environment have also been further enhanced. These achievements, more than anything else, are attributable to General Secretary Xi who acts as the navigator and helmsman of the entire Party, the strong leadership of the CPC Central Committee with Xi Jinping at the core, and the rational guidance of Xi Jinping Thought on Socialism with Chinese Characteristics for a New Era. These also provide a powerful driving force and the fundamental guarantee for ensuring that China's diplomacy can stand firmly at the forefront, assume the international moral high ground, seize the strategic initiative in a changing world, and write new chapters in the annals of a new era.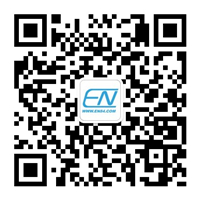 英文巴士公众号
扫一扫,资讯早。