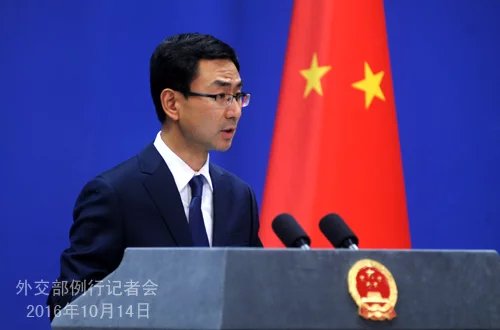 2016年10月14日外交部发言人耿爽例行记者会文章源自英文巴士-https://www.en84.com/398.html
Foreign Ministry Spokesperson Geng Shuang's Regular Press Conference on October 14, 2016文章源自英文巴士-https://www.en84.com/398.html
文章源自英文巴士-https://www.en84.com/398.html
问:10月13日,第71届联合国大会正式任命葡萄牙前总理、联合国前难民高专古特雷斯为下届联合国秘书长。请问中方对此有何评论?文章源自英文巴士-https://www.en84.com/398.html
文章源自英文巴士-https://www.en84.com/398.html
Q: On October 13, the 71st session of the UN General Assembly officially appointed former Prime Minister of Portugal and former U.N. High Commissioner for Refugees Antonio Guterres as the next Secretary-General of the UN. Do you have any comment?文章源自英文巴士-https://www.en84.com/398.html
文章源自英文巴士-https://www.en84.com/398.html
答:中方祝贺葡萄牙前总理、联合国前难民高专古特雷斯先生当选下届联合国秘书长。习近平主席、李克强总理已分别向葡萄牙总统德索萨、葡萄牙总理科斯塔致贺电。王毅外长已向古特雷斯先生本人发出了贺电。文章源自英文巴士-https://www.en84.com/398.html
文章源自英文巴士-https://www.en84.com/398.html
A: China congratulates the appointment of former Prime Minister of Portugal and former U.N. High Commissioner for Refugees Antonio Guterres to serve as the next UN Secretary-General. President Xi Jinping and Premier Li Keqiang have sent messages of congratulations to Portugal President Marcelo Rebelo de Sousa and Prime Minister Antonio Costa. Foreign Minister Wang Yi has sent his congratulations to Mr. Guterres.文章源自英文巴士-https://www.en84.com/398.html
古特雷斯先生经验丰富,能力出众,熟悉国际事务,是出任下届联合国秘书长的合适人选。我们希望并相信,古特雷斯先生在担任秘书长期间,联合国能在维护国际和平、促进共同发展、推动国际合作,构建以合作共赢为核心的新型国际关系、打造人类命运共同体方面发挥重要作用。
Mr. Guterres is experienced, able and an old hand with international affairs. He is a fit candidate to assume the office of the next UN Secretary-General. We hope and believe that during Mr.Guterres's tenure as the Secretary-General, the United Nations will play an important role in maintaining world peace, promoting common development, building a new type of international relations featuring win-win cooperation and forging a community of shared future for mankind.
中国作为联合国安理会常任理事国和国际社会负责任的成员,将继续支持和配合联合国秘书长的工作。
As a permanent member of the UN Security Council and responsible actor in the international community, China will continue to support and work with the UN Secretary-General.
问:菲律宾总统杜特尔特将于下周访华。从最近杜特尔特总统的言论来看,他已经将外交重心从美菲传统同盟关系转向中菲友好关系。你是否同意这个说法?是否认为菲律宾总统在疏远美国、亲近中国?你能否证实他在访华期间将在北京大学接受一个荣誉学位?
Q: Philippine President Duterte will visit China next week. Considering his comments in the past few weeks, it seems that he is shifting the focus of the Philippines away from the traditional alliance with the US and more towards China. Do you agree with this? Do you think that the Philippines is becoming increasingly estranged from the US and more in favor of China? Separately, can you confirm that he will receive an honorary degree from the Peking University while visiting China?
答:最近我已经多次就中菲关系包括杜特尔特总统访华发表了看法。
A: I have repeatedly commented on China-Philippines relations and President Duterte's visit to China.
你刚才提到的关于菲美和中菲的关系,中方始终本着开放包容、互利共赢的精神与各国发展关系,不针对、不排斥也不影响彼此同其他国家发展正常的双边关系,开展正常的合作。我们愿看到有关国家在相互平等、相互尊重的基础上发展正常关系和开展合作。
You asked about US-Philippines relations and China-Philippines relations. China develops bilateral relations with all countries based on openness, inclusiveness and win-win results, and such relationships do not target, exclude nor affect normal relations and cooperation with third countries. We are willing to see that relevant countries can develop normal relations and cooperation based on equality and mutual respect.
至于中菲关系,我已经说过多次。菲律宾是中国的传统友好邻邦,两国人民友谊源远流长。中菲友好既是两国民心所向,也是两国和地区发展大势所趋。中方重视发展对菲关系,愿同菲方一道,推动中菲关系重回正轨,持续稳定健康发展,造福两国和两国人民。
Regarding China-Philippines relations, as I have said before, the Philippines is a traditionally friendly neighbor of China and their people enjoy long-established friendship. Amity between the two countries is not only what the people aspire for but also where the development trend of the two countries and the region leads. China values its relations with the Philippines, and stands ready to work alongside the Philippines to bring bilateral relations back to the track of sound and steady development and deliver benefits to the two countries and peoples.
至于杜特尔特总统的访华安排,双方正在保持密切的沟通。
The two sides are in close communication on the arrangement of President Duterte's visit to China.
问:据报道,13日,菲律宾前总统拉莫斯就中菲关系在媒体上刊文称,重建两国间过去曾拥有的长期、互利双边关系是当务之急,菲中双方有充足动力推动对话取得进展;双方应加强在渔业、打击贩毒、基础设施等领域合作,应承诺避免任何形式的冲突。中方对此有何评论?
Q: According to media reports, former Philippine President Fidel Ramos wrote on a newspaper about China-Philippines relations, saying that the two countries should re-establish the kind of long-term, mutually beneficial bilateral relationship that they enjoyed in the past and that there are plenty of incentives to make progress. He also suggested the two countries enhance cooperation in fishery, anti-drug trafficking, infrastructure and other areas and commit themselves to avoiding violent confrontation of any kind. How do you comment on this?
答:中方注意到菲律宾前总统拉莫斯先生的有关文章,对其中关于发展中菲关系的有益建议表示欢迎。中方期待与菲方共同努力,推动两国关系重回正轨,持续健康稳定地向前发展,不断造福两国和两国人民。
A: The Chinese side has noted the article written by former Philippine President Fidel Ramos, and welcomes his helpful advice on developing China-Philippines relations. China looks forward to working alongside the Philippines to recalibrate bilateral relations for sound and steady development which will benefit the two countries and peoples.
问:昨天泰国国王逝世,我们注意到中方发表了评论。中国政府现在是否已经确定了哪位领导人或特使参加泰国举行的葬礼?
Q: The King of Thailand passed away yesterday. We notice China's remarks on this. Has the Chinese government decided that which leader or special envoy will attend the funeral in Thailand?
答:中方对普密蓬国王的逝世深感悲痛,习近平主席、李克强总理、张德江委员长已分别致电诗丽吉王后、巴育总理和蓬佩立法议会主席表示哀悼。
A: The Chinese side is deeply saddened by the passing of His Majesty King Bhumibol Adulyadej. President Xi Jinping, Premier Li Keqiang and Chairman Zhang Dejiang have sent messages of condolences to Her Majesty Queen Sirikit, Prime Minister General Prayut Chan-o-cha and President Pornpetch Wichitcholchai of the National Legislative Assembly.
目前泰方尚未公布葬礼安排,泰国驻华使馆已开放吊唁,中方一位领导人将代表中国政府前往吊唁。
Details of the funeral have yet to be released by the Thai side. The Thai Embassy in China has launched an open memorial event, and one Chinese leader will offer condolences there on behalf of the Chinese government.
问:据印度媒体报道,中国再次搁置了印度将武装组织"穆罕默德军"列入联合国安理会黑名单的申请,印方为此向中方表示不满,认为这意味着中方在反恐问题上搞双重标准。请问中方为什么搁置印方申请,中方对印方的观点有何评论?
Q: As reported by the Indian media, China has once again put a hold to India's application to list Jaish-e-Mohammed on a UN Security Council blacklist. India has expressed discontent to the Chinese side, saying that this indicates China's double standards on anti-terrorism issues. Why did China do so? How do you comment on the Indian reports?
答:我的同事在这儿就列名问题已多次阐述立场,我今天想再强调一下。
A: My colleagues have responded to the listing matters many times here. I would like to re-emphasize what have been said.
联合国安理会1267委员会根据安理会相关决议的授权开展工作。中方一贯主张,1267委员会在列名问题上应秉持客观、公正、专业原则,以确凿证据为依据,在安理会成员达成共识的基础上作出决策。
The UN Security Council 1267 Committee works under the mandate of relevant Security Council resolutions. China maintains that the 1267 Committee should deal with listing matters in an objective, just and professional way, and make decisions based on solid evidence and the consensus among Security Council members.
目前各方对印方相关个人列名申请还存在不同看法。对相关列名申请的技术性搁置,给委员会审议该申请以及有关方面进一步协商留出了更多时间。这也体现了中方的严肃、认真和负责任态度。
As we speak, various parties are still divided on India's application to list certain individuals. The technical hold to the listing application gives more time to the Committee for deliberation and relevant parties for further negotiations. This also shows that China is serious and responsible for this issue.
问:据报道,菲律宾卫生部长最近说,菲律宾在马尼拉设立的大型戒毒康复中心计划于11月开始运营。菲政府还将在全国建立更多大型戒毒和康复机构。我们知道杜特尔特总统高度重视禁毒工作,也引发了西方国家和一些人权组织非议。请问中方将采取什么具体措施支持菲方开展禁毒工作?
Q: According to media reports, the Philippine Secretary of Health said that a large drug rehabilitation center is scheduled to operate in November in Manila. The Philippine government will also build more large drug rehabilitation facilities nationwide. We are aware that President Duterte attaches great importance to the anti-drug campaign which has drawn criticism from western countries and human rights organizations. What specific measure will the Chinese side take to support their anti-drug campaign?
答:毒品是全人类的公敌。打击毒品犯罪是世界各国的共同责任。中国政府一贯坚定打击毒品犯罪,积极参与国际禁毒合作。我们理解并支持菲律宾政府在杜特尔特总统领导下优先打击毒品犯罪的政策,愿与菲方加强在禁毒领域的合作,为两国及本地区人民创造健康安宁的生活环境。
A: Drug is the common enemy of mankind. All nations share the responsibility of cracking down on drug crimes. The Chinese government is steadfast on fighting drug crimes, playing an active part in international anti-drug cooperation. We understand and support the Philippine government's policy to prioritize anti-drug campaigns under the leadership of President Duterte. We would like to strengthen anti-drug cooperation with the Philippines and create a healthy living environment for people of the two countries and the region.
据我了解,杜特尔特总统访华期间也会有与禁毒有关的活动安排,目前双方正在保持密切沟通。两国禁毒部门已启动探讨合作,相信将很快见到成效。
According to my knowledge, there will be arrangement for President Duterte to attend activities related to anti-drugs during his stay in Beijing. The two sides now maintain close communication on that. Drug control agencies of the two countries have initiated cooperation talks, which are expected to deliver outcomes very soon.
问:据印度媒体报道,中国反对印度加入核供应国集团引起印方不满,请问中方对此问题的立场是否有改变。习近平主席与印度总理莫迪举行会晤时是否会谈到这个问题,中方是否愿与印方在这个问题上探讨解决方案?
Q: According to Indian media reports, India is dissatisfied about China's opposition to India joining the Nuclear Suppliers'Group (NSG). Has China's position on this issue changed? Will President Xi Jinping talk about this issue with Indian Prime Minister Modi during their meeting? Is China ready for talks with India for a solution to this issue?
答:关于印度等"非《不扩散核武器条约》缔约国"加入核供应国集团的问题,中方的立场没有改变。
A: China's position has not changed regarding the accession to the NSG by India and other non-NPT countries.
关于中印两国领导人会晤问题,金砖国家领导人果阿会晤期间,习近平主席将同包括印度总理莫迪在内的有关国家领导人会见和会晤,有关安排正在协调中,我们将适时发布消息。
As for the China-India leaders' meeting, President Xi Jinping will meet and talk with relevant leaders including Indian Prime Minister Modi on the sidelines of the BRICS Summit to be held in Goa, India. Relevant arrangements are still under discussion, and we will release information in due course.
我想强调,近年来,中印关系呈现快速发展势头。中印关系的主流是好的,两国的共同利益远大于分歧,合作面远远大于竞争。我们希望双方通过对话磋商,就一些分歧问题坦诚交换意见,寻找解决具体问题的办法,并将有关问题管控好。我们愿同印方共同努力,继续落实好两国领导人共识,牢牢把握住两国友好合作的大方向,加强沟通对话,不断增进互信,深化各领域务实合作。
I would like to underscore that China-India relations have been developing rapidly in recent years. The main stream of bilateral relations remains upward, with common interests and cooperation far outweighing differences and competition. We hope that the two sides can have a candid exchange of opinions on some disputes through dialogue and consultation, seek solutions to specific issues and put them under proper management. We will join hands with the Indian side to follow through the consensus reached by our leaders, stick to the direction of bilateral amity and cooperation, enhance communication and dialogue, build up mutual trust and deepen pragmatic cooperation across the board.
问:据了解,联合国第三次住房和城市可持续发展大会也就是"人居三"大会将在厄瓜多尔举行,这是时隔20年后联合国再次举办人居大会。大家比较关心城市发展和人居问题,请问中方将派谁出席会议?对会议有何期待?
Q: The 3rd UN Conference on Housing and Sustainable Urban Development will be held in Ecuador, 20 years after the previous one held by the UN. Urban development and human settlement have drawn wide interest. Whom will China send to the conference? What do you expect from it?
答:联合国第三次住房和城市可持续发展大会将于10月17日至20日在厄瓜多尔首都基多举行。"人居三"大会是人居领域的全球盛事,将制定《新城市议程》,为今后20年世界城市的发展确立方向和目标。据了解,住房城乡建设部部长陈政高将作为中国政府特别代表出席此次会议。
A: The 3rd UN Conference on Housing and Sustainable Urban Development will be held in Quito, Ecuador from October 17 to 20. The Conference is a great global gathering on human settlement, establishing a new urban agenda and charting the course and setting up goals for global urban development in 20 years. Minister of Housing and Urban-Rural Development Chen Zhenggao will attend the conference as special representative of the Chinese government.
城市可持续发展是联合国2030年可持续发展议程的重要内容。中国政府高度重视城市可持续发展,致力于推动以人为核心的新型城镇化。中方积极参与"人居三"大会筹备进程,已向"人居三"信托基金捐款50万美元。我们愿同各方一道,为"人居三"大会的成功举行、深化人居领域国际合作继续作出积极贡献。
Sustainable urban development is an integral part of the UN 2030 Agenda for Sustainable Development. The Chinese government attaches great importance to sustainable urban development and commits itself to a new mode of urbanization with people at its core. China has played an active part in the preparatory work of the Conference and donated 500,000 US dollars to a trust foundation of the Conference. We are willing to join hands with all parties and contribute to the successful convening of the Conference and deepening international cooperation on human settlement.
英语口译资料下载:http://pan.baidu.com/s/1boCtqqF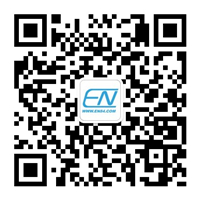 英文巴士公众号
扫一扫,资讯早。