中国将坚定走中国特色人权发展道路
China is Committed to a Human Rights Development Path with Chinese Characteristics
中华人民共和国外交部副部长  李保东
Li Baodong, Vice Minister of Foreign Affairs of the People's Republic of China
2016年12月10日
10 December 2016
今年12月10日是第68个世界人权日。联合国设立世界人权日,旨在铭记两次世界大战的惨痛教训,重申尊重和保障人权,翻开了国际人权事业的新篇章。
国际人权事业走过了不平凡的历程,也取得了重要进步和发展。
Today is the 68th Human Rights Day. It was designated by the UN to remember the hard lessons of the two world wars and reaffirm the need to respect and protect human rights. Its designation opened a new chapter in the international human rights endeavor, which has travelled an extraordinary journey with significant progress.
——68年来,和平权和生命权得到有效保障。新的世界大战得以避免,不少局部冲突得以控制,世界上大多数国家和地区的人民享有和平与安宁。一大批亚非拉国家摆脱了殖民统治,一切形式的奴隶制度、种族主义均被禁止,保障公民的各项权利和基本自由已成为国际社会的普遍共识。
– Over the past 68 years, the rights to peace and life have been upheld. There have been no world wars, some local conflicts have been contained and peace and tranquility are enjoyed by people in most countries and regions. A large number of Asian, African and Latin American countries have emerged from colonial rule. All forms of slavery and racism have been banned. It has become the prevailing consensus of the international community that the rights and basic freedoms of citizens should be protected.
——68年来,生存权和发展权取得巨大成就。特别是2000年以来,全球11亿人脱贫,发展中国家小学净入学率达到91%,全球5岁以下儿童死亡率下降过半,孕产妇死亡率下降45%,全球可获取饮用自来水人口增加19亿,35亿人可使用互联网。去年9月,联合国通过《2030年可持续发展议程》,制定了17个可持续发展行动目标,这是一份造福人类的行动清单,也描绘出"不让一个人掉队"、"零贫困"的宏伟蓝图。
– Over the past 68 years, great achievements have been made in protecting the rights to survival and development. Since 2000, 1.1 billion people have been lifted out of poverty globally. Net enrollment rate in primary education in developing countries has reached 91%. Mortality rate of children under five has more than halved. Maternal mortality has dropped by 45%. An additional 1.9 billion people have gained access to drinking water. The Internet is accessible to 3.5 billion people. In September last year, the UN adopted the 2030 Agenda for Sustainable Development, which outlined 17 Sustainable Development Goals. An ambitious blueprint aimed at "leaving no one behind" and achieving "zero poverty", the 2030 Agenda will bring benefits to mankind.
——68年来,国际人权合作蓬勃发展。联合国制定了9项核心人权公约及上百项国际人权文书,人权理念和实践不断丰富和完善。2005年,联合国将人权同安全、发展一道并列为三大支柱,人权成为联合国系统工作的重要组成部分。广大发展中国家推动改革了联合国人权机构,明确公正、客观、非选择性原则是联合国人权工作的基础和遵循。
– Over the past 68 years, international cooperation on human rights has flourished. The UN has adopted nine core treaties and over 100 international instruments on human rights. Human rights theories and practises have been enriched and improved. In 2005, the UN identified human rights as the three pillars of its work together with security and development, thus mainstreaming human rights in the UN system. Developing countries have pushed for reform of the UN human rights bodies, and justice, objectivity and non-selectivity have been affirmed as the basis and principles of the UN's human rights work.
然而,全球人权治理"北强南弱"的格局未得到根本扭转,人权政治化倾向上升,双重标准大行其道,个别国家仍借人权问题干涉别国内政。世界不公正、不容忍、不安宁依然存在,全球发展不平衡、不协调、不可持续依旧突出,国际人权事业任重道远。
On the other hand, there is no fundamental change to the fact that the South has a much weaker voice than the North in global human rights governance. There is also a growing tendency toward politicizing human rights or applying double standards. Some countries are using human rights as a pretext to interfere in the internal affairs of other countries. Injustice, intolerance and instability still persist, and global development continues to be unbalanced, uncoordinated and unsustainable. In short, the international human rights endeavor remains an uphill battle.
人权是各国人民共同追求的崇高理想。世界上没有放之四海皆准的人权发展道路。在国际人权合作中,各国应恪守《联合国宪章》宗旨和原则以及国际关系基本准则,尊重各国主权、独立和领土完整,摒弃政治化和双重标准;应尊重各国自主选择的人权发展道路,尊重各国价值观、历史文化传统和政治制度;应平等对话与合作,交流互鉴,共同进步;应推进两类人权平衡发展,坚持人权普遍性和特殊性、权利和义务、个人权利和集体权利的协调。
Human rights are the lofty ideals of mankind, but there is no universally agreed path to human rights. In international human rights cooperation, countries must adhere to the purposes and principles of the UN Charter and basic norms governing international relations, respect each other's sovereignty, independence and territorial integrity and discard politicization and double standards. It is important that countries respect each other's independent choice of human rights path, as well as each other's values, history, cultural tradition and political system. There should be equal-footed dialogue and cooperation so that countries can learn from each other and achieve common progress. We should also work for balanced development of the two categories of human rights, and strike a balance between the universality and particularity of human rights, between rights and obligations, and between individual rights and collective rights.
中国坚持将人权普遍性原则同中国实际相结合,努力促进经济、社会、文化权利和公民、政治权利全面协调发展,走出了一条具有中国特色的人权发展道路。中国共产党和中国政府始终尊重和保障人权,已将此写入《中国共产党章程》、《中华人民共和国宪法》和中国经济社会发展战略。中共十八大以来,中共中央总书记、国家主席习近平就人权问题作出了一系列重要论述。几天前,习近平向"纪念《发展权利宣言》通过30周年国际研讨会"发来贺信,强调发展是人类社会永恒的主题,国际社会要以联合国2030年可持续发展议程为新起点,努力走出一条公平、开放、全面、创新的发展之路,实现各国共同发展。这为全面推进中国人权事业提供了基本遵循。经过多年坚持不懈努力,中国人权得到充分保障,中国人权事业迈上新台阶。
By aligning the universality of human rights with China's national conditions, China has worked for the all-round and balanced development of people's economic, social, cultural rights as well as civil and political rights, and embarked on a human rights development path with Chinese characteristics. It is the longstanding policy of the Communist Party of China (CPC) and the Chinese government to respect and protect human rights, which has been included in the Constitution of the Communist Party of China, Constitution of the People's Republic of China and China's economic and social development programs. Since the 18th National Congress of the CPC, General Secretary of the CPC Central Committee and President Xi Jinping has addressed the human rights issue on a number of important occasions. A few days ago, in a congratulatory letter to the International Seminar on the 30th Anniversary of the Adoption of the United Nations' "Declaration on the Right to Development", he stressed that development is the eternal quest of mankind and that the international community, with the 2030 Agenda for Sustainable Development as a new starting point, should strive to realize common development and find a path to fair, open, comprehensive and innovation-driven development. His words provide guidance for advancing China's human rights cause in an all-round way. Thanks to the unremitting efforts over many years, human rights have been fully protected in China and our human rights cause has reached a new phase.
——中国经济社会发展水平全面提高。中国解决了13亿人民的温饱问题;减少了7亿多贫困人口,占全球减贫人口总数的70%以上,率先实现贫困人口减半的千年发展目标,为人类减贫事业作出了巨大贡献。中国为7.7亿人提供就业,实现9年义务教育全覆盖,初步形成了世界上规模最大的全民医疗保险体系和社会保障制度,获得了国际"全球社会保障杰出成就奖"。联合国发布的《2016中国人类发展报告》赞誉中国是"过去30年发展最快的国家"。
– China has come a long way in its economic and social development. Food and clothing is no longer a problem for the 1.3 billion Chinese people. Over 700 million people have been lifted out of poverty, accounting for more than 70% of the global total. China is the first country to have realized the Millennium Development Goal of halving its poor population; this is a major contribution to the global poverty reduction efforts. At present, 770 million Chinese have jobs and there is universal coverage of nine-year compulsory education. China has the world's largest universal medical insurance system and the largest social security system and has won the international "Social Security Outstanding Achievement Award". In its China National Human Development Report 2016, the UN lauded China for enjoying the most rapid development in the past 30 years.
——中国民主法治建设持续推进。中国人民依法享有的民主权利和自由更加广泛,选举民主和协商民主相互补充,民主监督质量和实效进一步提高,权力在阳光下运行。人权司法保障水平进一步提高,全面依法治国建设加快推进,司法领域人权保障取得重大进展。目前现行有效法律254部,地方性法规9000多部,已建成中国特色社会主义法律体系。中国支持本国社会组织参与国内经济社会建设,也欢迎境外非政府组织来华开展友好交流合作。《境外非政府组织境内活动管理法》将于明年1月实施,这将依法保障境外非政府组织在华的合法权益。
– China has made progress in democracy and the rule of law. The Chinese people have enjoyed more extensive democratic rights and freedoms according to law. Elective democracy and consultative democracy are complementing each other, democratic supervision has been made more robust and effective, and the exercise of power has been made more transparent. The judicial protection of human rights has become stronger, and faster progress has been made in promoting rule of law. A socialist system of laws with Chinese characteristics has been established, with 254 laws and over 9,000 sub-national regulations in force. China supports social organizations in taking part in domestic economic and social development and welcomes overseas NGOs to conduct friendly exchanges and cooperation in China. The Law on the Administration of Activities of Overseas Non-governmental Organizations Within the Territory of China will be implemented as of January 2017; it is designed to protect the lawful rights and interests of overseas NGOs in China.
——中国切实保障特定群体合法权利。中国把加快少数民族和民族地区发展摆到更加突出位置,实施了许多特殊政策和措施,让少数民族在政治上当家作主,在经济社会发展中享有成果,在继承发展传统文化和宗教信仰上享有广泛自由。中国积极贯彻男女平等的基本国策,发挥妇女"半边天"作用,支持妇女建功立业,让每一位妇女都有人生出彩和梦想成真的机会。中国坚持儿童优先的原则,弘扬敬老养老助老的社会风尚,健全残疾人权益保障制度,切实维护儿童、老年人及残疾人的权利。
– China has protected the lawful rights of vulnerable groups. The Chinese government gives priority to the development of ethnic minority groups and regions, and has adopted many special policies and measures to help ethnic minorities fully participate in political decision-making, share in the achievements of economic and social progress, and enjoy broad freedoms in inheriting and developing their traditional cultures and religious beliefs. China is committed to the goal of gender equality. We believe women "hold up half the sky", support women in pursuing careers and give every woman the opportunity to succeed and fulfill her dream. China has followed the principle of putting children first, encouraged greater respect and supporting for the elderly, and stepped up efforts to protect the rights and interests of people with disabilities. In a word, the government has made greater efforts to ensure the rights of children, the elderly and people with disabilities.
——中国积极推进国际人权事业发展。中国全面深入参与全球人权治理,贡献中国智慧和方案,推动国际人权机构健康发展。2016年10月,中国以180票高票当选人权理事会成员,成为为数不多的四次当选的国家,充分体现了各国对中国作用的肯定。中国认真履行国际人权义务,多次接受国别人权审查和人权公约履约审议。中国与全球近40个国家举行人权对话与交流,积极开展人权技术合作,已成为国际人权事业的积极建设者和推动者。
– China has actively advanced the international human rights agenda. China has been deeply and comprehensively involved in global human rights governance, put forward proposals, and promoted the healthy development of international human rights bodies. Last October, China was elected to the UN Human Rights Council with as many as 180 votes, becoming one of few countries which have sat in the Council for four times, thanks to international recognition of China's role. China has honored its international obligations on human rights and cooperated with the Universal Periodic Review and reviews of its implementation of human rights conventions. China holds human rights dialogues and exchanges with almost 40 countries, actively carries out technical cooperation on human rights and is an active force in advancing the international human rights agenda.
——中国向其他发展中国家提供力所能及的帮助。截至2015年,中国共向166个国家和国际组织提供了近4000亿元人民币援助,向69个国家提供医疗援助,派遣60多万援助人员,为120多个发展中国家落实千年发展目标提供帮助。仅埃博拉疫情,中国就向有关非洲国家提供4批援助,总额达7.5亿元人民币。中国-联合国和平与发展基金已投入运营,南南合作援助基金正式启动。中国正在推动"一带一路"建设,亚洲基础设施投资银行已投入运营。作为今年二十国集团主席国,中国将发展问题置于峰会突出位置。中国率先交存气候变化《巴黎协定》,为协定正式生效作出积极贡献。中国的发展将为全球人权事业作出新的贡献。
– China has provided assistance to other developing countries to the best of its capabilities. By 2015, China had provided nearly RMB400 billion of assistance to 166 countries as well as international organizations, offered medical assistance to 69 countries, mobilized over 600,000 assistance personnel and helped over 120 developing countries to achieve the Millennium Development Goals. For the Ebola epidemic alone, China has provided four batches of assistance worth RMB750 million to the affected African countries. The China-UN peace and development fund has been put into operation and the assistance fund for South-South cooperation has been launched. China is advancing the Belt and Road Initiative. The Asian Infrastructure Investment Bank is already up and running. During its G20 presidency, China placed development high on the agenda of the G20. China is among the first countries to deposit its instrument of ratification of the Paris Agreement, helping to bring forward the entry into force of the agreement. As China continues to grow, you will see it make further contribution to the global cause of human rights.
当前,中国正在为实现"两个一百年"的奋斗目标、实现中华民族伟大复兴的中国梦而努力。中国将继续统筹推进"五位一体"总体布局,协调推进"四个全面"战略布局,坚持道路自信、理论自信、制度自信和文化自信,努力完成到2020年实现国内生产总值和城乡居民人均收入比2010年翻番、全民脱贫、人民民主更加健全、法治政府基本建成的目标。中国近期出台了《国家人权行动计划(2016-2020年)》、《中国司法领域人权保障的新进展》等一系列重要文件,有效保障人民依法享有广泛权利和自由,维护社会公平正义,中国的人权事业将在更高水平上得到保障。
The Chinese nation is striving to meet the "Two Centenary Goals" and fulfill the Chinese Dream of national renewal. It will continue to make political, economic, cultural, social and ecological progress, pursue the four-pronged comprehensive strategy, have confidence in its path, theories, system and culture and go all out to meet the goals of doubling its 2010 GDP and per capita income by 2020, completely eliminating poverty, advancing democracy for the people and building a law-based government. China has recently released National Human Rights Action Plan (2016-2020) and New Progress in the Judicial Protection of Human Rights in China. These and other important documents will go a long way toward ensuring the people's extensive rights and freedoms in accordance with law, safeguarding social equity and justice, and better promoting human rights protection in China.
站在960万平方公里的广袤土地上,吸吮着中华民族5000年历史的文化养分,拥有13亿多中国人民聚合的磅礴之力,我们走中国特色的人权发展道路,具有广阔的舞台,深厚的历史底蕴,不竭的前进动力。
Standing on the vast land of 9.6 million square kilometers, nourished by its 5,000-year history and culture and backed by the cohesion of 1.3 billion people, China has a vast stage, profound historical strength and inexhaustible driving force to pursue the path of human rights development with Chinese characteristics.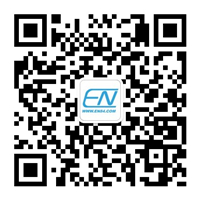 英文巴士公众号
扫一扫,资讯早。