中非友谊坚如磐石,稳如泰山文章源自英文巴士-https://www.en84.com/10507.html
China-Africa Friendship will Remain as Firm and Stable as Mountains文章源自英文巴士-https://www.en84.com/10507.html
文章源自英文巴士-https://www.en84.com/10507.html
中国驻非盟使团团长 刘豫锡文章源自英文巴士-https://www.en84.com/10507.html
Ambassador Liu Yuxi, Head of Mission of the People's Republic of China to the African Union文章源自英文巴士-https://www.en84.com/10507.html
文章源自英文巴士-https://www.en84.com/10507.html
1月4日至9日,中国国务委员兼外长王毅访问尼日利亚、刚果(金)、博茨瓦纳、坦桑尼亚、塞舌尔等非洲五国,2021年首访取得圆满成功。王毅国务委员分别同五国领导人和外长进行了坦诚、深入交流并签署了一系列合作协议。五国都表示高度重视发展对华关系,珍视双方友谊与合作,愿进一步提升政治互信,携手抗击疫情,推进共建"一带一路",加强国际地区事务协调,共同维护发展中国家共同利益。文章源自英文巴士-https://www.en84.com/10507.html
文章源自英文巴士-https://www.en84.com/10507.html
Chinese State Councilor and Foreign Minister Wang Yi visited Nigeria, the Democratic Republic of Congo, Botswana, Tanzania and Seychelles recently, marking a complete success of his first overseas visit in 2021. Wang Yi had candid and in-depth exchanges with leaders and foreign ministers of the five countries and signed a series of cooperation agreements. The five countries all indicated that they attach great importance to developing relations with China, cherish bilateral friendship and cooperation, and are ready to further enhance political mutual trust, join hands in fighting the pandemic, jointly build the "Belt and Road" initiative, strengthen coordination on international and regional affairs, and safeguard the common interests of developing countries.文章源自英文巴士-https://www.en84.com/10507.html
文章源自英文巴士-https://www.en84.com/10507.html
初心不变三十余载,风雨兼程驰而不息。此访是在新冠肺炎疫情反复和非洲面临经济、社会、民生多重问题交织的特殊背景下进行的。习近平主席曾说,要在危机中育新机,于变局中开新局。此访既是深耕合作的友谊之旅,又是共迎挑战的开拓之旅。访问期间,中非双方统筹疫情防控和经济发展的实际,着眼抗疫情、稳经济、促合作,因地制宜提出一系列新举措、新倡议。疫情虽为非洲各国带来严峻挑战,但亦是中非合作提质升级的"增速器"。此访对外释放了4个明确信号:
The original aspiration of China-Africa friendship has remained unchanged for more than 30 years, marched forward regardless of hardship. This visit was taking place against the background of the repeating outbreaks of COVID-19 and the interweaving of multiple problems facing Africa with regard to economy, social and livelihood. Chinese President Xi Jinping once said that we need to find new opportunities in the crisis and make new progresses in the changing situation. This visit was not only a trip of friendship to deepen cooperation, but also a pioneering trip to jointly meet challenges. During the visit, taking into consideration the actual situation of pandemic prevention and economic development, China and Africa put forward a series of new measures and initiatives in light of local conditions with a view to combating the pandemic, stabilizing the economy and promoting cooperation. Although the pandemic has posed a severe challenge to African countries, it is also an "accelerator" for the upgrading of China-Africa cooperation. This visit has sent out four clear signals:
一是展现了中国外长年初首访非洲不会因疫情而改变。王毅国务委员兼外长此访是自1991年以来中国外长连续31年新年首访非洲。在所有大国中,只有中国的外长坚持这样的优良传统。王毅说,尽管今年有疫情阻拦,但我们初心不改,传承不变。在非洲第二波疫情呈蔓延势头下,中国以实际行动体现对非洲的高度重视,体现与非洲牢不可破的传统友谊,体现对非洲发展振兴的坚定支持。中国对非优良传统不会因疫情而改变,中非关系更不会因困难挑战而停滞不前。
First, it shows that the good tradition of Chinese diplomacy that the foreign minister always begins a year's overseas visits in Africa will not be changed. Of all the major powers in the world China has solely upheld this tradition. Wang Yi said that this year's COVID-19 pandemic cannot break this tradition which has been passed down for 31 years in a row or because of our firm commitment to our original aspiration in weal and woe. Under the momentum of second wave of the pandemic that is spreading in Africa, the Chinese side has showcased with this practical action the great importance China attaches to Africa, the unshakable friendship between China and its African brothers and the staunch support of China for the development and prosperity of African countries. China's good tradition to Africa will not change in spite of the pandemic, and China-Africa relations will not stagnate when facing difficulties and challenges.
二是擘画了后疫情时代中非关系的发展方向。访问期间,双方充分进行战略对接,共同决定在"一带一路"框架下重点推进基础设施、自贸区建设、优化产能投资布局、科技创新四领域合作。刚果(金)和博茨瓦纳分别成为非洲第45和46个参与"一带一路"合作的伙伴国。双方回顾了中非合作论坛北京峰会落实成果,并立足中非合作的新形势、新需要、新机遇,为新一届论坛会建言献策,持续做强论坛这块金字招牌,并勾勒出一个健康、制造、联通、丰收、数字、绿色、安全七位一体的非洲未来图景。
Second, it plans for the direction of China-Africa relations in the post-epidemic era. During the visit, the two sides fully aligned their strategies and jointly decided to focus on promoting cooperation in infrastructure, free trade area construction, optimization of production capacity investment layout and scientific and technological innovation under the framework of "Belt and Road" initiative. the Democratic Republic of Congo and Botswana became the 45th and 46th African partners to participate in "Belt and Road" cooperation. China and Africa reviewed the outcomes of the Beijing Summit of the Forum on China-Africa Cooperation (FOCAC), and made recommendations based in the new situation, new needs, and new opportunities both side agreed to continue to strengthen FOCAC as a gold-lettered signboard, and draw a picture of Africa in the future including health, manufacturing, connectivity, harvest, digitization, pro-environment and safety.
三是彰显了中国对非外交政策和理念。中国在对非合作中贯彻落实习近平主席提出的真实亲诚理念和正确义利观,坚持从非洲人民福祉出发,坚持从非方需求和利益出发,坚持不附加任何政治条件,不干涉非洲国家内部事务,赢得非洲国家普遍欢迎。在中国对非政策真实亲诚的提出地坦桑尼亚,王毅重温了中坦友好故事,并提出了中非合作提质升级的七点构想。王毅在会见塞舌尔外长时表示,中国外交历来奉行大小国家一律平等原则,中塞关系就是这方面的典范。
Third, it demonstrates China's foreign policy and diplomatic principle towards Africa. In its cooperation with Africa, China has implemented the principles of "sincerity, real results, affinity and good faith" as well as the principle of "upholding justice while pursuing shared interests" both put forward by President Xi Jinping. We bear in mind the well-being of the African people, base on the needs and interests of the African side, attach no political strings, and refrain from interfering in the internal affairs of African countries, which has won us universal popularity in Africa. In Tanzania, Wang Yi reviewed the story of China-Tanzania friendship and put forward a seven-point proposal on upgrading China-Africa cooperation. When meeting with his Seychelles counterpart, Wang Yi said that China has always adhered to the principle of equality for all countries, big or small, in its diplomacy, and China-Seychelles relations is a good example in this regard.
四是明确了中非对多边主义的坚定支持。世界面临百年未有之大变局,中非是天然的战略合作伙伴。中非始终倡导多边主义,反对强权政治,推进国际关系民主化,支持联合国在国际事务中发挥应有作用。中国的发展是和平力量的增长、正义力量的增长、发展中国家力量的增长。习近平主席曾说,大国更应有大的样子。作为最大的发展中国家,中方愿履行应尽的国际义务。中方支持非方作为国际社会平等的一员,在国际事务中发挥更加积极的作用,愿同非方一道致力于维护世界和平、稳定与繁荣。王毅特别强调,非洲应成为国际合作的大舞台,绝不是大国博弈的竞技场,中方愿在充分尊重非洲国家意愿基础上推进对非三方或多方合作。中非关系不针对第三方,但任何企图破坏中非团结的行径都是徒劳的。
Fourth, it manifests China and Africa's firm support for multilateralism. The world is experiencing major changes unseen in a century, while China and Africa are natural strategic partners. China always advocates multilateralism, opposes power politics, promotes democracy in international relations and supports the United Nations in playing its due role in international affairs. China's development is a contribution to the growth of force for peace, justice and other developing countries. President Xi Jinping once said that major countries should act like major countries. As the largest developing country, China always fulfills its due international obligations. China supports Africa in playing a more active role in international affairs as an equal member of the international community and stands ready to work with Africa to safeguard world peace, stability and prosperity. Wang Yi stressed in particular that it is a firm belief of China that Africa is not an arena for superpower games but should be a major stage for international cooperation. China is willing to actively promote tripartite or multi-party cooperation with Africa on the basis of fully respecting the will of African countries. China-Africa relations is not targeted at any third party but any attempt to undermine China-Africa unity is futile.
疫情常态化形势下,中方在非洲的"一带一路"合作项目坚持运行,中国技术和工程人员坚守岗位。一批铁路、公路和电站项目克服疫情影响陆续复工开工,为当地经济社会发展作出重要贡献。中方将继续落实好中非团结抗疫特别峰会成果,向非洲朋友提供紧缺抗疫物资,向有需要国家派遣医疗专家组,建成对口医院合作机制,推进抗疫经验交流,加快建设非洲疾控中心总部项目,同二十国集团(G20)成员一道做好对非缓债工作。中方也将履行推动新冠疫苗成为全球公共产品的庄重承诺,愿同有需要的非洲国家开展疫苗合作,提高疫苗在非洲的可及性和可负担性。
Despite the pandemic, over 1,100 cooperation projects have kept going and nearly 100,000 Chinese technicians and engineers worked dutifully. A number of railway, road and power station projects have also resumed work. These efforts contributed in important ways to the economic and social well-being of the local communities. China will actively implement the outcomes of the Extraordinary China-Africa Summit on Solidarity against COVID-19, continue to provide African countries with much-needed anti-epidemic supplies, send medical experts, establish a cooperation mechanism for Chinese hospitals to pair up with those in Africa, accelerate the building of the Africa CDC headquarters and work together with other G20 members on debt service suspension for Africa. China will also honor the pledge to turn COVID-19 vaccines a global public good, carry out cooperation with African countries in need to improve the accessibility and affordability of vaccines in Africa.
"志和者,不以山海为远"。中国与非洲一直同呼吸、共命运。中非合作成果遍布非洲,惠及非洲人民生活的方方面面。中非双方始终守望相助、不离不弃,中非友谊在疫情中得到新的升华。当前中非关系处于历史最好时期,中非合作的未来充满希望。中方愿同非方一道,不断凝聚共识、增进互信、促进合作、深化友好关系,携手铸就更加紧密的中非命运共同体。我们相信,无论面临什么样国际形势,无论遭遇什么样艰难险阻,无论受到什么样干扰破坏,中非友谊都坚如磐石,稳如泰山。
There is an old saying in China: "People of similar interest do not consider the distance of seas and mountains as far." China and Africa have always shared a common destiny. The achievements of China-Africa cooperation have spread across Africa and benefited the African people in all aspects of their lives. China and Africa have always supported and never abandoned each other. The friendship between China and Africa has been enhanced in the face of the pandemic. China-Africa relations is at their best in history and China-Africa cooperation is full of hope for the future. China is ready to work with the African side to continually build consensus, increase mutual trust, promote cooperation and deepen friendly relations so as to build an even stronger China-Africa community with a shared future. We believe that no matter how the international situation changes, no matter what challenge we face, and no matter what kind of disturbance and disruption we encounter, the traditional friendship between China and Africa will remain as firm and stable as Mountain and get stronger and stronger.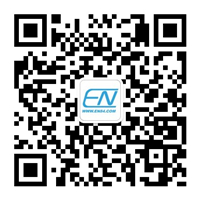 英文巴士公众号
扫一扫,资讯早。