Message by Prime Minister Boris Johnson on Armed Forces Day 2020
Last month, people right across the country came together to celebrate the 75th anniversary of VE Day. More than just a great party, it was a reminder of how we in the Untied Kingdom owe our liberty, our way of life, our very existence as a nation to our brave men and women in uniform.
And that debt to our Armed Forces is not some historical relic. Because while the world in 2020 is almost unrecognizable to the one in which we stood alone in the 1940s, it is still that never-failing courage and devotion of those who serve that keeps us safe and pulls us through.
It's only June, and already we've seen you standing up to terrorism and barbarism in the Middle East, seeing off Russian ships and planes that skulk around our territory, and or course, playing a crucial role in the battle against the invisible yet deadly foe that is coronavirus.
The RAF has been bringing home Brits stranded everywhere from Cuba to South Georgia. The Royal Navy's helicopters have been serving as air ambulances, a vital lifeline for rural communities. And when we needed a world-class hospital designed, built and ready to receive patients in just a matter of days, well, nobody in the world could match the logistical skill, the can-do attitude and the sheer hard work of the British Army. Heroes all.
Now, there's a grim irony in the fact that the pandemic which our military is doing so much to fight means we can't hold the Armed Forces Day festivities at which we could thank you for doing so much.
But take it from me, whether you're a…a regular, a reservist, a civilian contractor, a veteran, or the family and friends who support our military in so many ways, we as a nation salute you. Because in the days, weeks and months to come, we'll reflect on 75 years since VJ Day, and 70 years since the start of hostilities in Korea. We'll see the mighty HMS Queen Elizabeth set off on its first operational deployment. And we will know that, day and night, at home and abroad, at sea, on land, in the air, even in space [and] online, our fantastic Armed Forces are there for us now, just as you were when the nation celebrated more than 75 years ago.
And it's for all that and more, that I'm proud to salute our Armed Forces.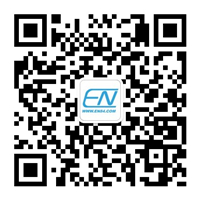 英文巴士公众号
扫一扫,资讯早。