在上海合作组织成员国政府首脑(总理)理事会第十八次会议上的讲话
Speech at the 18th Meeting of the Council of Heads of Government of Member States of the Shanghai Cooperation Organization
中华人民共和国国务院总理 李克强
H.E. Li Keqiang, Premier of the State Council of The People's Republic of China
2019年11月2日,塔什干
Tashkent, 2 November 2019
尊敬的阿里波夫总理,
各位同事:
Prime Minister Abdulla Aripov,
Colleagues,
很高兴同各位新老朋友相聚在美丽的"太阳城"——塔什干,共同出席上海合作组织成员国总理理事会第十八次会议。感谢东道国乌兹别克斯坦为本次会议所作的精心准备和周到安排。
It gives me great pleasure to join you for the 18th SCO Heads of Government Meeting in Tashkent, the city of sunshine. I wish to thank our host, the government of Uzbekistan, for its thoughtful preparations and arrangements for the meeting.
上合组织成立18年来,始终保持良好发展势头,安全、经济、人文等领域合作取得丰硕成果。特别是首次扩员后两年来,新老成员国不断发掘合作潜力,推动上合组织在新起点上取得新发展。今年6月比什凯克峰会上,习近平主席倡议将上合组织打造成为团结互信、安危共担、互利共赢、包容互鉴的典范,构建更加紧密的上合组织命运共同体。我们相信,无论国际形势风云如何变幻,成员国都将继续弘扬"上海精神",坚决摒弃冷战思维、零和博弈、文明冲突等陈旧观念,坚定倡导平等相待、开放包容、互利共赢的合作理念,维护好地区和平稳定和繁荣发展成果,为推动国际秩序朝着更加公正合理方向发展作出应有贡献。
Since its inception 18 years ago, the SCO has kept a sound growth momentum with fruitful cooperation in security, economic, cultural and many other fields. Following its enlargement two years ago, member states, both founding and newly joined ones, have further tapped into the SCO's potential and scored new achievements from a new starting point. At the Bishkek Summit last June, President Xi Jinping proposed to make the SCO an example of solidarity, trust, common security, mutual benefit, inclusiveness and mutual learning and forge a closer SCO community with a shared future. No matter how the international situation may evolve, we as SCO members will always uphold the Shanghai Spirit and reject outdated mindsets such as the Cold War mentality, zero-sum game and the clash of civilizations narrative in favor of equality, openness, inclusiveness and mutually beneficial cooperation. We will always work together to safeguard peace, stability and development gains in our region, and contribute our share to a more just and equitable international order.
当前,国际形势正在发生复杂深刻变化,不稳定不确定因素明显增加,世界经济增长动能减弱,下行压力增大,全球贸易投资低迷,保护主义愈演愈烈,地区热点问题此起彼伏,恐怖主义等非传统安全威胁依然存在。同时也要看到,和平发展的大势不可逆转,区域合作持续向纵深推进,新一轮科技革命和产业变革蓬勃兴起,给新兴市场国家和发展中国家带来发展机遇。新形势下,上合组织成员国应果断抓住机遇,增进团结互信,丰富合作内涵,携手应对挑战,落实好元首峰会共识,推动上合组织合作朝着高质量发展方向不断前进。在此,我愿提出几点建议。
The international landscape has been going through complex and profound changes. Factors of instability and uncertainties are looming large: from flagging global growth, sluggish world trade and investment, rising protectionism and unilateralism to flare-ups of regional hotspots and persistent non-traditional security threats such as terrorism. On the other hand, peace and development remain the irreversible trend of our times. Regional cooperation is making further progress, and a new round of technological and industrial revolution is booming, presenting fresh opportunities for emerging markets and developing countries. It is time that we in the SCO seize the opportunities before us, build on our unity and trust, diversify cooperation and meet challenges together. To deliver on the consensus reached at the SCO summits and move toward higher quality cooperation, we need to intensify our efforts in the following areas.
一是筑牢安全屏障,夯实发展根基。安全稳定的地区环境是各国发展的大前提。面对层出不穷的威胁和挑战,各方应密切沟通协调,加强相互支持,积极践行共同、综合、合作、可持续的新安全观,持续巩固本组织安全合作优势,携手维护地区稳定与安宁,为各国经济社会发展营造长期良好的外部环境。
First, we need to cement security arrangements to bolster the foundation of development. For all of us, development can only be attained in the larger context of regional security and stability. As threats and challenges keep coming our way, SCO members need to maintain close communication and coordination, enhance mutual support, and work for common, comprehensive, cooperative and sustainable security. By doing so, we will build on SCO's strength in security cooperation to jointly preserve stability and tranquility in the region and create a favorable external environment for economic and social endeavors in our own countries.
我们要固本强基,不断完善打击"三股势力"法律基础,继续加强地区反恐怖机构建设,积极研究建立本组织禁毒协调机制。要预防为先,扎实落实本组织反极端主义公约,共同采取去极端化措施,加强从教育、宣传、减贫、青年等源头领域防范极端思想的产生和传播,铲除恐怖主义滋生土壤。要与时俱进,继续开展联合反恐演习、边防行动,强化大型活动及大项目联合安保,深化网络安全合作,运用高新技术丰富和升级打击暴恐活动的手段。要充分发挥"上合组织-阿富汗联络组"作用,支持国际社会在阿和平重建问题上所作努力,共同为阿安全稳定和经济发展贡献力量。
We need to further improve the legal basis for combating terrorism, separatism and extremism, reinforce the Regional Anti-Terrorism Structure and positively study the setting-up of an SCO anti-narcotics coordination mechanism. Putting prevention first, we need to earnestly implement the SCO Convention on Countering Extremism, take de-radicalization measures in areas of education, publicity, poverty alleviation and youth in order to stem the spread of extremist ideologies and eliminate the breeding ground for terrorism. In response to the changing realities, we should continue our joint counter-terrorism exercises and joint border control operations, strengthen security collaboration for major events and key projects, deepen cybersecurity cooperation, and upgrade our toolkit with the latest technologies to better counter violent terrorism. We need to give full play to the role of the SCO-Afghanistan Contact Group, support international efforts for peace and reconstruction in Afghanistan and jointly contribute to security, stability and economic progress in that country.
二是扩大开放融通,拓展发展空间。经济全球化和区域经济一体化是大势所趋。固步自封只能停滞落后,以邻为壑必然损人害己。只有坚持多边主义和自由贸易,敞开大门开放合作,才能取长补短、共同受益。
Second, we need to open up wider to expand the space for development. Economic globalization and regional economic integration remain the prevalent trend of the day. Isolating oneself will only lead to stagnation; a beggar-thy-neighbor approach will serve no one's interests. Only by embracing multilateralism and free trade and opting for openness and cooperation can we draw strength from complementarity and share the benefits of cooperation.
我们要维护世界贸易组织规则的权威性和有效性,支持开放、包容、透明、非歧视、以规则为基础的多边贸易体制,旗帜鲜明地反对保护主义,共同构建开放型世界经济。要开拓广阔市场,加强经贸等各领域务实合作,充分激发区域经济合作活力,顶住当前世界经济下行压力。要坚定推动区域内贸易和投资自由化便利化,加快生产要素自由流动,优化各国产业分工布局,促进产业链、供应链、价值链深度融合。要发挥本组织国家经济互补性强的优势,继续加强共建"一带一路"倡议与区域合作倡议及各国发展战略对接,扎实落实本组织新版多边经贸合作纲要,深入推进国际产能合作,实现双向多方共赢。中方正积极建设中国-上合组织地方经贸合作示范区,发挥好青岛的区位、物流、产业优势,为深化上合组织国家地方经贸合作搭建新平台。中方将继续按照企业为主、政府推动、市场化运作原则,鼓励中国企业与本组织国家开展合作,同时希望各方携手努力,共同打造公平公正、公开透明的营商环境,维护外来投资者的合法权益。
We need to uphold the authority and efficacy of WTO rules, support an open, inclusive, transparent, non-discriminatory and rules-based multilateral trading regime, unequivocally reject protectionism, and work together for an open world economy. To counter the downward pressure on the world economy, we need to tap into new markets, intensify trade and practical cooperation in all fields, and unlock the dynamism of regional economic cooperation. We need to steadfastly advance trade and investment liberalization and facilitation in the region, accelerate the free flow of factors of production, improve our division of labor and better integrate our industrial, supply and value chains. Harnessing the strong complementarity between our economies, we may strengthen the synergy between the Belt and Road Initiative and regional cooperation initiatives and development strategies of fellow SCO members. We also need to implement the renewed Program of Multilateral Trade and Economic Cooperation with real earnest and promote international industrial cooperation with a view to achieving win-win results for all involved.
China is working hard to develop the China-SCO Local Economic and Trade Cooperation Demonstration Zone in Qingdao, a Chinese port city with advantageous location, advanced logistics and sound industrial system. We hope to make Qingdao a new platform for in-depth SCO economic and trade collaboration at the sub-national level. We will continue to encourage Chinese companies to partner with fellow SCO members following the principle of government support, business initiative and commercial operation. And we call for concerted efforts by SCO members to foster a fair, open and transparent business environment and protect the legitimate rights and interests of all non-local investors.
三是完善联通格局,畅通高质量发展路径。本组织国家山水相连、地理毗邻,经贸和人员往来密切。构建便捷畅达的交通物流网络,促进全方位互联互通,有利于降低各类要素流通成本,打破制约发展的瓶颈,推动地区国家协同发展、共同繁荣。
Third, we need to enhance connectivity to lay the groundwork for high-quality development. SCO countries enjoy geographical proximity, close trade links and frequent personnel exchanges. Building more convenient and accessible transport and logistics networks and all-round connectivity will help lower the costs of flows of production factors, break development bottlenecks, and promote the coordinated development and common prosperity of regional countries.
我们要抓住设施联通这一合作"龙头",扩大投资,努力推动本地区交通、能源、信息和通信网络建设取得新突破,通过互联互通网络提高便利化水平,为降低发展成本提供物质支撑。要加快协商解决影响互联互通的政策、规则、标准等问题,简化海关手续,消除行政壁垒,为物畅其流、货达天下创造便利条件。要充分发挥上合组织国际道路运输便利化联委会作用,继续推动商签公路发展规划,用好成员国铁路部门合作机制,鼓励建立多式联运通道和国际多式联运物流中心,为各国拓展经贸合作提供更多助力。要激活本组织现代信息和电信领域合作机制潜力,深化信息通信领域互利合作,让各国共享信息化发展红利。要发挥好金融合作的服务支撑作用,积极利用区域内多元协同投融资机制,同时继续探讨建立上合组织开发银行的可行方案,共同为地区互联互通项目提供可靠的资金支持。
Focusing on infrastructure connectivity, we should invest more in pursuing new breakthroughs in the development of our region's transportation, energy, and information and communications networks. Better connectivity in these areas will provide greater facilitation and stronger underpinning for lowering the development cost. We need to swiftly address impediments to connectivity concerning policies, rules and standards through consultations, streamline customs procedures, and remove administrative barriers, with a view to facilitating the smooth delivery of goods across our countries.
We need to give full play to the role of the SCO Joint Commission on Facilitation of International Road Transport, advance consultations on an SCO program for road development, and make good use of the cooperation mechanism among our railway administrations. The building of multi-modal transport routes and international multi-modal logistics centers should be encouraged to lend a stronger impetus to the growing economic cooperation and trade. SCO cooperation mechanisms in modern information and telecommunications should be better exploited to deepen mutually beneficial cooperation in these areas and spread the benefit of information technologies across our region.
We need to better harness the supporting role of financial cooperation. While employing multiple investment and financing vehicles in our region in a coordinated manner, we will continue to explore viable approaches to the setting-up of an SCO development bank to collectively provide reliable funding support for connectivity projects in our region.
四是培育创新亮点,增强发展新动能。创新有助于打造新的经济增长点,加快产业转型升级。我们应大力实施创新驱动发展战略,加大科技研发和创新投入,加强创新合作和成果共享,让更多国家和人民成为创新发展红利的直接受益者。
Fourth, we need to nurture priority areas in innovation to boost the new drivers of growth. Innovation can help foster new areas of growth and accelerate industrial transformation and upgrading. We need to redouble efforts to implement innovation-driven development strategies, invest more in scientific and technological research, development and innovation, and enhance innovation cooperation and the sharing of outcomes. This way, more countries and peoples will directly benefit from the innovation dividend.
我们要顺应数字化、网络化、智能化发展潮流,共同为包括5G在内的新技术运用营造开放、公平、公正、非歧视的环境。用好"互联网+"平台,使产品、服务更符合消费者需求,促进经济转型升级。中方将与各方共建"上合组织成员国技术转移中心",推动科技信息共享和创新成果转化应用。中方将从明年起实施"上合组织青年创业国际孵化器"项目,支持各国青年创新创业。中方将举办中国-上合组织卫星导航论坛,继续在陕西建设上合组织农业技术交流培训示范基地,促进高新技术更好服务上合组织国家经济社会发展。我们要坚持绿色发展理念,倡导低碳、循环、可持续的生产生活方式,共同建设清洁美丽的世界。中方愿同各方用好上合组织环保信息共享平台,加强环保、节能减排领域交流,共同促进地区国家绿色、可持续发展。
Following the development trends of digital, Internet and smart technologies, we need to jointly foster an open, fair, just and non-discriminatory environment for the application of 5G and other new technologies. We need to fully harness the Internet Plus to better tailor our goods and services to the needs of consumers and upgrade our economic structure. China will contribute its efforts to the building of a technology transfer center for the sharing of scientific and technological information and the commercialization and application of innovation outcomes. China will launch the SCO International Youth Business Incubator next year to support innovation and business start-ups by young people in our countries. China will host an SCO satellite navigation forum, work to launch the SCO demonstration base for exchanges and training on agricultural technologies in Shaanxi Province, with the aim of better applying new and high technologies to the socioeconomic development of SCO countries.
We need to champion green development and low-carbon, circular and sustainable ways of life and production, to jointly make the world a clean and beautiful place. China will work with all parties to make good use of the SCO Environment Information Sharing Platform, step up exchanges on environmental protection, energy conservation and emissions reduction, and promote green and sustainable development in regional countries.
五是坚持以人为本,共享发展成果。发展的目的是为了增进人民福祉。上合组织成员国应共同努力,促进包容发展和民生改善,加强人文交流和互学互鉴,使合作成果更好惠及地区国家人民。
Fifth, we need to put people first and share the benefits of development. The very aim of development lies in improving people's wellbeing. SCO member states need to make concerted efforts to promote inclusive development, raise living standards, and strengthen people-to-people exchanges and mutual learning, so as to deliver greater benefits to people in this region.
我们要积极推进教育、卫生、环保等领域合作,给各国民众带来切实的获得感。中方愿同各方办好上合组织大学,将在华举办上合组织国家工匠研修学堂、职工技能大赛等活动,助力各国提升民众教育和就业水平。中方愿面向上合组织国家开展减贫培训,分享中国扶贫经验,与各国携手消除贫困。中方愿积极开展"健康快车国际光明行"活动,未来3年为成员国和观察员国免费实施1000例白内障手术,并开展防盲领域交流合作。中方将于明年5月在华举办上合组织传统医学论坛,推动传统医学交流,促进各国民众健康。各方还应加强文化、媒体、旅游、体育等领域合作,定期举办本组织妇女论坛、青年交流营等活动,促进各国民众相知相亲、互敬互信,让人民友好世代相传。
We need to enhance cooperation in education, health and environmental protection to produce tangible outcomes for our peoples. China will make continued efforts with all SCO countries to achieve higher quality public education and employment, including making a success of the SCO University and hosting an SCO craftsmen workshop and a vocational skills contest in China. China will contribute its part to SCO countries' joint endeavor to eradicate poverty by way of organizing training programs and sharing its experience.
China will provide 1,000 free cataract surgeries for SCO members and observers in the next three years in the Lifeline Express International Sight Saving Mission, as part of cooperation on blindness prevention. An SCO forum on traditional medicine will be held in China next May to step up exchanges on traditional medicine and promote public health.
Cooperation in culture, media, tourism and sports also needs to be strengthened by holding regular activities such as the SCO Forum on Women and the Youth Campus. These efforts will help bring our people closer, deepen mutual understanding, mutual respect and mutual trust, and carry forward our friendship to future generations.
各位同事!
Colleagues,
今年,我们隆重庆祝了中华人民共和国成立70周年。70年来,中国不仅自身发展取得巨大成就,也给各国带来了广阔发展机遇。中国连续多年对世界经济增长贡献率保持在30%左右,已成为130多个国家和地区的主要贸易伙伴和重要出口市场。高质量共建"一带一路"是开放共赢的合作,为沿线国家共同发展注入了新动力。中国正在推进新一轮高水平对外开放,进一步扩大进口,降低市场准入门槛,严格保护知识产权,打造市场化、法治化、国际化的营商环境。再过几天,第二届中国国际进口博览会将在上海举办,中方愿扩大进口上合组织国家优质商品,欢迎各方来华参会,共享开放合作机遇。
This year, we in China warmly celebrated the 70th anniversary of the founding of the People's Republic. Over the past seven decades, China has achieved remarkable progress and created opportunities for the development of other countries. China has contributed around 30 percent of global growth for many years. It is now a major trading partner and an important export market for over 130 countries and regions.
The high-quality BRI cooperation, which is open and mutually beneficial, has injected fresh impetus to the common development of participating countries. In its latest round of high-level opening-up, China has been implementing measures to further expand import, lower the threshold for market access, strengthen the protection of intellectual property rights, and foster a world-class, market-oriented business environment governed by a sound legal framework. The second China International Import Expo will be held in Shanghai early next week. China stands ready to import more quality products from SCO countries. All parties are most welcome to participate in the expo and share opportunities brought by opening-up and cooperation.
各位同事!
Colleagues,
乌兹别克斯坦朋友常说,"一块岩石挡不住山洪,团结起来能战胜敌人。"这正是上合组织一路走来砥砺前行的真实写照。当前,上合组织已经进入承前启后大发展的关键时期。让我们继续弘扬"上海精神",齐心协力,深化合作,为地区乃至世界的和平稳定与发展繁荣作出新的贡献!
As our Uzbek friends say, "One rock alone cannot hold back the flood, only unity will lead us to triumph." It perfectly captures the spirit that has enabled our organization to grow from strength to strength. Our achievements so far have ushered the SCO into a crucial period for new and even greater progress. Together, with a commitment to the Shanghai Spirit and the unity of purpose, we will deepen cooperation and make new contributions to the peace, stability, development and prosperity of our region and the wider world!
谢谢大家。
Thank you.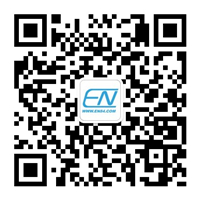 英文巴士公众号
扫一扫,资讯早。