在第21次中国-东盟领导人会议上的讲话文章源自英文巴士-https://www.en84.com/6135.html
Speech at the 21st China-ASEAN Summit文章源自英文巴士-https://www.en84.com/6135.html
文章源自英文巴士-https://www.en84.com/6135.html
中华人民共和国国务院总理 李克强文章源自英文巴士-https://www.en84.com/6135.html
H.E. Li Keqiang, Premier of the State Council of the People's Republic of China文章源自英文巴士-https://www.en84.com/6135.html
文章源自英文巴士-https://www.en84.com/6135.html
2018年11月14日,新加坡文章源自英文巴士-https://www.en84.com/6135.html
Singapore, 14 November 2018文章源自英文巴士-https://www.en84.com/6135.html
文章源自英文巴士-https://www.en84.com/6135.html
李显龙总理,文章源自英文巴士-https://www.en84.com/6135.html
各位同事:
Prime Minister Lee Hsien Loong,
Colleagues,
很高兴与大家相聚在新加坡,共同出席第21次中国-东盟领导人会议暨庆祝中国-东盟建立战略伙伴关系15周年纪念峰会。感谢新加坡政府为会议所作的精心准备和周到安排。
It is a great pleasure to join you in Singapore for the 21st China-ASEAN Summit in Commemoration of the 15th Anniversary of China-ASEAN Strategic Partnership. I wish to thank the Singapore Government for its thoughtful preparations and arrangements for the Summit.
回首过去15年,国际和地区形势发生了深刻复杂变化,亚洲国家保持了总体和平稳定的良好局面,经受住了国际金融危机的洗礼和考验,呈现出快速发展的上升势头,成为世界舞台上的一支重要力量。
In the past 15 years, faced with a complex and changing international and regional situation, Asian countries have maintained overall peace and stability, withstood the test of the global financial crisis, and enjoyed a sound momentum of fast development. We Asian countries have become an important presence on the world stage.
中国-东盟关系也走过了不平凡的历程。2003年,中国率先与东盟建立战略伙伴关系,11国领导人在巴厘岛签署《中国-东盟面向和平与繁荣的战略伙伴关系联合宣言》,标志着双方关系迈入了快速发展的历史新阶段。15年来,中国和东盟开展全方位、多层次、宽领域合作,将"2+7合作框架"升级为"3+X合作框架",取得了丰硕成果。中国与东盟关系实现了从量的积累到质的飞跃,展示出巨大活力和光明前景。
The past 15 years have also seen a momentous journey for China-ASEAN relations. In 2003, China became the first country to establish a strategic partnership with ASEAN. The Joint Declaration on China-ASEAN Strategic Partnership for Peace and Prosperity signed by our leaders in Bali marked the beginning of a new historical stage in our fast-growing relations.
Over these 15 years, we have engaged in all-round, multi-tiered and wide-ranging cooperation which has delivered bountiful outcomes. We upgraded the 2+7 cooperation framework to the 3+X framework, and achieved a leap in our ties from quantity to quality. China-ASEAN relationship now enjoys tremendous vitality and bright prospects.
我们丰富了战略合作内涵。我们加强战略沟通,搭建安全对话平台,致力于建设以国际法和规则为基础、开放包容的亚太区域合作架构,维护了地区和平稳定的大环境。我们打造了澜沧江-湄公河合作机制,致力于东亚经济共同体建设,引领了区域一体化潮流,促进了地区发展繁荣。我们在亚太经合组织、联合国等框架下密切沟通协调,共同推动改革和完善全球治理体系、和平解决国际地区热点问题,开创了南南合作新局面。中国-东盟关系已超越双边范畴,具有越来越重要的地区和全球意义。
We enriched the substance of our strategic cooperation. We deepened strategic communication by setting up security dialogue platforms, and worked to build an open and inclusive regional architecture based on international law and rules. This has contributed to the maintenance of overall peace and stability in our region.
We established the Lancang-Mekong cooperation framework, worked toward the East Asia economic community, and led the way in the regional integration process. This has boosted regional development and prosperity.
We maintained close communication and coordination at APEC, the UN and other fora, worked together to improve the global governance system by reform and resolve regional and international hotspots by peaceful means, and opened new prospects for South-South cooperation. China-ASEAN relations have gone beyond the bilateral scope and gained increasing regional and global significance.
我们开创了互利共赢格局。习近平主席在2013年提出共建21世纪海上丝绸之路倡议以来,我们就共建"一带一路"达成广泛共识,积极推动共建"一带一路"倡议与东盟发展规划对接走深走实,目前已有9个东盟国家同中国签署了共建"一带一路"协议,带动了一批基础设施互联互通和产能合作大项目落地。我们建成并升级了发展中国家间最大的自贸区,九成以上商品实现零关税。双方贸易额从2003年的780亿美元跃升至2017年的5100亿美元。中国连续9年成为东盟第一大贸易伙伴,东盟连续7年成为中国第三大贸易伙伴。中国与东盟双向投资额累计超过2000亿美元。双方人员往来从每年390万人次增加到近5000万人次,每周有3800多个航班往返于中国和东盟国家之间。中国-东盟务实合作基于优势互补、着眼利益共享、促进融合发展,惠及了11国20亿人民。
We established a framework for win-win cooperation. Since President Xi Jinping set out the vision of a 21st Century Maritime Silk Road in 2013, China and ASEAN countries have reached broad consensus on jointly taking forward the Belt and Road Initiative (BRI) with concrete steps for stronger synergy between the BRI and ASEAN's development plans. So far nine ASEAN countries have signed agreements with China on BRI cooperation, which facilitated the delivery of a series of big projects on infrastructure connectivity and industrial capacity cooperation.
We established and upgraded the largest FTA among developing countries whereby over 90 percent of our goods can trade at zero tariff. Two-way trade surged from $78 billion in 2003 to$510 billion in 2017. China has been ASEAN's top trading partner for nine years in a row, and ASEAN China's third largest for seven consecutive years. Cumulative mutual investment exceeded $200 billion.
The number of annual mutual visits increased from 3.9 million to nearly 50 million. Over 3,800 flights travel between China and ASEAN countries every week. Practical cooperation powered by complementary strengths and shared interests has boosted our integrated development and delivered benefits to two billion people in the 11 countries.
我们树立了妥处分歧的典范。南海问题影响到中国与一些东盟国家关系顺利发展,各方都为排除这一干扰因素作出了积极努力。2002年,中国与东盟国家签署了《南海各方行为宣言》,为各方管控分歧、加强合作奠定了坚实基础。16年来,我们不断积累政治互信,牢牢把握睦邻友好大方向,全面有效落实《宣言》,深化海上务实合作,启动并推进"南海行为准则"磋商,有效管控争议,保持了南海局势的稳定。今年以来,"准则"磋商取得重要进展,各方共同形成了单一磋商文本草案,并一致同意在2019年内完成第一轮审读。在此基础上,中方愿同东盟国家共同努力,在协商一致基础上,争取未来3年完成"准则"磋商。南海局势趋稳趋缓,将进一步助力东亚和平与发展。
We set an example of working together to properly manage differences. Given the impact of the South China Sea issue on the smooth development of relations between China and some ASEAN countries, we all made active efforts to overcome this potential hindrance. In 2002, China and ASEAN countries signed the Declaration on the Conduct of Parties in the South China Sea (DOC), laying a solid foundation for managing differences and strengthening cooperation.
In the past 16 years, we have worked to increase mutual political trust and kept to the overall direction of amity and good-neighborliness. We have fully and effectively implemented the DOC, deepened practical maritime cooperation, launched and advanced consultations on the Code of Conduct (COC) to keep disputes under control and preserve stability in the South China Sea.
This year has seen important progress in COC consultations. We worked out a single draft negotiating text and agreed to complete the first reading of the text within 2019. And on that basis, China is ready to work with ASEAN countries toward concluding COC consultations in three years' time on the basis of consensus. Greater stability in the South China Sea will be conducive to the peace and development of East Asia as a whole.
中国和东盟国家山水相接、人文相通、发展相联,是天然的好邻居、好朋友、好伙伴。中国坚定支持东盟共同体建设,坚定支持东盟在区域合作中的中心地位。中国-东盟关系之所以能够行稳致远,主要得益于以下几个方面。
With geographic proximity, close cultural ties and interconnected development, it is only natural that China and ASEAN countries have been good neighbors, good friends and good partners. China firmly supports the building of the ASEAN Communities and ASEAN centrality in regional cooperation. Our steady and growing relationship has been underpinned by our abiding commitment in following respects:
一是始终坚持相互尊重、求同存异。中国和东盟友好关系根基深厚,和平稳定是地区国家的最大公约数,也是实现发展繁荣的大前提。我们恪守和平共处五项原则,坚持"东盟方式",通过对话协商解决分歧,不断增进互信,保持了东亚和平稳定。
First, a commitment to mutual respect and seeking common ground while reserving differences. Our friendly relations go back a long time and rest on a solid foundation. Peace and stability is the common aspiration of all countries in the region and an overriding premise for development and prosperity. Our shared adherence to the Five Principles of Peaceful Coexistence and the ASEAN Way and common preference for resolving differences through dialogue and consultations have contributed to greater mutual trust and to peace and stability in East Asia.
二是始终坚持开放合作、共同发展。东亚国家经济互补性强,合作潜力大,已结成你中有我、我中有你的利益纽带。我们密切产业链、价值链合作,共同推动贸易和投资自由化便利化,深化东亚一体化进程,在参与经济全球化进程中实现了互利共赢。
Second, a commitment to openness and cooperation for common development. East Asian countries, with our strong economic complementarity and great potential for cooperation, have forged a bond of closely entwined interests. We made joint efforts to deepen cooperation on the industrial and value chains, advance trade and investment liberalization and facilitation, and promote East Asian integration, thus achieving win-win outcomes in the process of economic globalization.
三是始终坚持相互包容、互学互鉴。东亚文明独具特色,不同民族、宗教、文化长期多样并存,形成了本地区"和而不同"的历史文化传统。我们尊重文明多样性,尊重各自国情和发展道路,在对话交流中取长补短,有效激发了不同文明的生命力和创造力,为人类社会进步作出了积极贡献。
Third, a commitment to inclusiveness and mutual learning. In the unique East Asian civilization, different ethnicities, religions and cultures have long lived side by side, and shaped a regional tradition of harmony in diversity. We respect cultural diversity and each other's national conditions and development paths, and sought to draw on each other's strengths through dialogue and exchanges. This has invigorated our divergent cultures by unleashing tremendous creativity and contributed to the advancement of human society.
各位同事,
Colleagues,
当前,世界形势中的不稳定性不确定性显著增加,保护主义、单边主义抬头,多边规则、国际秩序受到冲击,经济全球化遭遇波折,地区热点问题此起彼伏,传统和非传统安全威胁相互交织,给东亚地区带来了前所未有的新挑战。中国和东盟应深化全面合作,做地区和平稳定、发展繁荣的坚定守护者,做国际秩序、多边体制的坚定支持者,做地区一体化、世界多极化的坚定推动者,携手打造更高水平的战略伙伴关系,建设更为紧密的中国-东盟命运共同体。在此,我愿提出几点建议:
The East Asian region now faces unprecedented new challenges: growing uncertainty and instability on the global horizon, protectionism and unilateralism on the rise, multilateral rules and the international order under strain, set-backs in economic globalization, flare-ups of regional hotspots, and traditional and non-traditional security threats compounding each other. It is all the more important that we, China and ASEAN, strengthen all-round cooperation to be a firm facilitator of regional peace, stability, progress and prosperity, a staunch supporter of the international order and multilateral system, and a vigorous advocate for regional integration and world multi-polarity. We need to join hands to take the China-ASEAN strategic partnership to a higher level and forge a closer China-ASEAN community with a shared future. To this end, I wish to make the following proposals:
第一,加强战略规划。做好顶层设计,抓好政策落实,合作才有后劲。本次会议将发表《中国-东盟战略伙伴关系2030年愿景》,这是中国-东盟建立战略伙伴关系15周年纪念峰会的重要成果,为双方关系长远发展擘画了宏伟蓝图。我们要在《愿景》指导下,推动共建"一带一路"倡议与《东盟愿景2025》深入对接,巩固"3+X合作框架",加强政治安全、经贸、人文交流三大支柱建设,推动中国-东盟关系进一步提质升级。
First, we need to strengthen strategic planning. Effective top-level design and sound policy implementation will generate sustained momentum for cooperation. The China-ASEAN Strategic Partnership Vision 2030, which will be issued as an important outcome of this Summit, draws a blueprint for the long-term growth of China-ASEAN relations. Following the guide of Vision 2030, we should work to upgrade China-ASEAN relations by fostering stronger synergy between the BRI and ASEAN Vision 2025, strengthening the "3+x" cooperation framework, and bolstering the three pillars of political and security cooperation, economic cooperation and people-to-people exchanges.
第二,深化经贸合作。中国-东盟自贸区升级议定书特定产品原产地规则谈判顺利完成,将进一步提升双方贸易自由化和便利化水平。我们期待尽早实质性结束区域全面经济伙伴关系协定谈判,增强和完善区域供应链、价值链。几天前,首届中国国际进口博览会成功举办,这是中方进一步扩大开放的又一重大行动。预计未来15年,中国进口商品和服务将分别超过30万亿美元和10万亿美元,这将为包括东盟在内的世界各国带来更大发展机遇。中方愿与东盟落实好《中国-东盟产能合作联合声明》《中国-东盟关于进一步深化基础设施互联互通合作的联合声明》,优先开展电力、汽车、信息通信、轨道交通、装备制造等领域产能合作,稳步推进中老铁路、中泰铁路、雅万高铁等大型交通基础设施项目,促进地区各国经济发展和民生改善。
Second, we need to deepen economic cooperation and trade. The protocol on upgrading the China-ASEAN Free Trade Area and negotiations on the product specific rules of origin have been completed. Both will serve to elevate trade liberalization and facilitation between our two sides. We look forward to the early and substantive conclusion of negotiations on the Regional Comprehensive Economic Partnership (RCEP) that contributes to the building of more robust and effective supply and value chains in the region.
A few days ago, China successfully held the first International Import Expo, which was another major action to open China wider to the world. It is expected that in the coming 15 years, China will import over $30 trillion worth of goods and over $10 trillion in services. This will bring greater development opportunities to ASEAN and other countries. China is ready to work with ASEAN to deliver the Joint Statement on Production Capacity Cooperation and the Joint Statement on Further Deepening the Cooperation on Infrastructure Connectivity with priority given to industrial capacity cooperation in areas such as power, automobiles, ICT, rail transport and equipment manufacturing. We will steadily move forward the construction of the China-Laos Railway, China-Thailand Railway, Jakarta-Bandung Railway and other large-scale infrastructure projects in the transportation sector to help regional countries grow their economies and improve people's lives.
第三,培育创新亮点。面对新一轮世界科技革命和产业变革浪潮,中国和东盟都将创新列入各自发展的重要议程,创新已成为双方合作新的增长点。今年是中国-东盟创新年,双方将发表科技创新合作联合声明,探讨建立科技创新合作新机制,共建科技园区,深化落实中国-东盟科技伙伴计划。中方支持东盟智慧城市网络建设,参加了本次智慧城市展,愿与东盟研究商签中国-东盟智慧城市合作文件,推动在政策研究、标准制定、技术创新、市场共享、人才培训等领域加强合作,依托中国-东盟信息港为东盟智慧城市网络打造合作平台。中国南宁、厦门、杭州、济南、昆明与东盟城市建立伙伴城市关系。中方支持"构建东盟旅游数字平台",愿与东盟建设环境信息共享平台,打造生态友好城市发展伙伴关系,共建地学合作中心,助力绿色经济和可持续发展。
Third, we need to nurture innovation highlights. Embracing the new wave of scientific and technological revolution and industrial transformation, China and ASEAN have both placed innovation high on the development agenda. Innovation has thus emerged as a new growth area of cooperation. This year is the China-ASEAN Innovation Year. The two sides will release a joint statement on ASEAN-China science, technology and innovation cooperation, explore new mechanisms for this cooperation, work together to establish science parks, and deepen the implementation of the China-ASEAN Science and Technology Partnership Program. China supports the building of the ASEAN Smart Cities Network (ASCN), and has participated in the ASEAN Smart Cities Showcase. We are ready to enter into a smart cities cooperation agreement with ASEAN to advance cooperation in policy research, standard-setting, technological innovation, market sharing, personnel training and other areas. We may set up a platform for ASCN cooperation on the basis of the China-ASEAN Information Harbor. Chinese cities, including Nanning, Xiamen, Hangzhou, Jinan and Kunming, are ready to establish partnerships with their ASEAN counterparts. China supports the building of an ASEAN tourism digital platform and will work with ASEAN on the Environmental Information Sharing Platform, forge the partnership for ecologically friendly urban development, and establish a geoscience cooperation center to boost green economy and sustainable development.
第四,夯实人文支柱。中国-东盟合作取得骄人成绩,人文交流功不可没。明年是中国-东盟媒体交流年,为加强民众对双方合作的了解和参与,支持开展更多人文交流项目,中方明年将向中国-东盟合作基金增资。东盟秘书处的基金管理团队也将很快开始运作。中方将设立中国-东盟菁英奖学金,开展"未来之桥"中国-东盟青年领导人千人研修计划,未来5年邀请1000名东盟优秀青年来华培训,播撒友谊的种子。
Fourth, we need to cement people-to-people ties. The proud achievements of China-ASEAN cooperation owe to a large measure to the robust exchanges between our peoples. China and ASEAN have designated 2019 as the China-ASEAN Year of Media Exchanges. To enhance public knowledge and participation in our bilateral cooperation and support more people-to-people and cultural exchange programs, China will make an additional contribution to the China-ASEAN Cooperation Fund next year. The fund management team of the ASEAN Secretariat will soon be operational.
China will set up the China-ASEAN Young Leaders Scholarship and launch the "Bridge of the Future" China-ASEAN Young Leaders Training Program. In the next five years, we will invite 1,000 young talents from ASEAN countries to China for training to sow the seeds of friendship in the hearts of our peoples.
第五,拓展安全合作。加强安全领域的交流与合作符合各国利益需求。今年以来,中国-东盟安全合作取得重要进展。上个月,中国和东盟国家在湛江成功举行首次海上联合演习,对于双方增进互信、共同应对安全风险、维护地区稳定具有重要意义,希望演习能够机制化。中方愿与东盟尽快开通防务部门直通热线,开展防务智库、中青年军官友好交流,深化防灾减灾、人道救援、军事医学、反恐等领域的合作,探讨在东盟建立救灾物资储备库,使双方合作形式更加多样、成果更加丰富。
Fifth, we need to expand security cooperation. Strengthening security exchanges and cooperation serves the interests of all countries. Since the beginning of this year, major progress has been made in China-ASEAN security cooperation. Last month, China and ASEAN countries successfully held the first joint maritime exercise in Zhanjiang, an important initiative for the two sides to increase mutual trust, jointly manage security risks and uphold regional stability. We hope that such exercise will be institutionalized.
China is ready to work with ASEAN to set up a direct hot line between our defense authorities as soon as possible. We will carry out friendly exchanges between our military think tanks and young and middle-aged officers, deepen cooperation in such areas as disaster prevention and reduction, humanitarian assistance, military medical sciences and counter-terrorism, and explore the possibility of setting up an ASEAN warehouse of disaster relief equipment in order to make our cooperation more diversified and productive.
各位同事,
Colleagues,
南海保持和平稳定是地区国家的共同期盼,符合地区国家共同利益。在中国和东盟国家共同努力下,南海形势总体趋稳趋缓,"南海行为准则"磋商顺利推进,充分展现了地区国家建设性处理南海问题、携手构建地区规则的决心。事实证明,全面有效落实《宣言》和推进"准则"磋商,是实现上述目标的有效途径。
Peace and stability in the South China Sea is the common aspiration of all regional countries and serves our shared interests. Thanks to the concerted efforts of China and ASEAN countries, the situation in the South China Sea has eased and consultations on the COC have been moving forward smoothly. All this testifies to the resolve of regional countries to address the South China Sea issue with a constructive approach and jointly shape the rules of the region. What has happened proves that the full and effective implementation of the DOC and progress in COC consultations are an effective means toward achieving these goals.
南海是重要的国际海运通道。中国是世界贸易大国,60%以上的海上货物贸易需通过南海海域。中方坚定维护各国依据国际法享有的南海航行和飞越自由。域外国家应当尊重和支持中国和东盟国家为维护南海和平稳定所作的努力。
The South China Sea is an important international shipping route. As a major trading nation, China conducts over 60 percent of its seaborne trade in goods through the South China Sea. China is committed to safeguarding the freedom of navigation and overflight in the South China Sea enjoyed by countries under international law. Non-littoral countries should respect and support the efforts made by China and ASEAN countries for peace and stability in the South China Sea.
中国与东盟国家互为发展机遇,互不构成威胁。我们要将处理南海问题的钥匙掌握在自己手中,排除外部干扰,在稳步推进"准则"磋商的同时,积极开展海上务实合作,深挖搜救、环保、渔业资源养护、海警等领域合作潜力。中方正不断完善南海岛礁民用功能,除增强南海中南部搜救力量外,还部署了海洋观测、气象预报、环境监测、防灾减灾等设施,为本地区提供更多公益服务。
China and ASEAN countries are each other's opportunity for development, not threat. We must grasp the key to addressing the South China Sea issue with our own hands and overcome external impediments. While steadily advancing COC consultations, we need to conduct practical cooperation on the sea, and unlock the potential of cooperation in areas such as search and rescue, environmental protection, fishery resources conservation and coast guard. China has been improving the civilian facilities on the islands and reefs in the South China Sea. In addition to strengthening the search and rescue capabilities in the middle and southern parts of the South China Sea, we have also installed maritime observation, meteorological forecasting, environmental monitoring and disaster prevention and reduction facilities, which are all designed to provide more public goods for the region.
各位同事,
Colleagues,
只要我们坚定对彼此发展的信心,坚定对双方合作的信心,坚定对东亚未来的信心,紧密团结、砥砺前行,中国-东盟关系一定能在下一个15年取得更大成就、迈上更高台阶,更好造福地区各国人民!
When we stick together and forge ahead with firm confidence in each other's development, in China-ASEAN cooperation, and in the future of East Asia, we will foster a higher-quality China-ASEAN relationship that is even more fruitful and beneficial to our peoples in the next 15 years.
谢谢大家。
Thank you.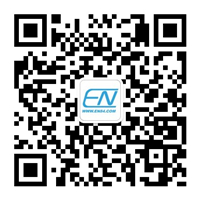 英文巴士公众号
扫一扫,资讯早。