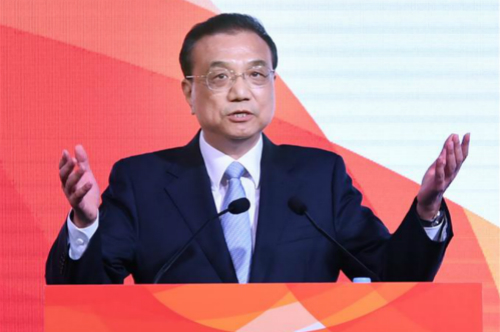 在新加坡工商联合总会、中华总商会欢迎宴会上的致辞文章源自英文巴士-https://www.en84.com/6130.html
Speech at the Welcome Dinner Hosted by the Singapore Business Federation and Singapore Chinese Chamber of Commerce and Industry文章源自英文巴士-https://www.en84.com/6130.html
文章源自英文巴士-https://www.en84.com/6130.html
中华人民共和国国务院总理 李克强文章源自英文巴士-https://www.en84.com/6130.html
H.E. Li Keqiang, Premier of the State Council of the People's Republic of China文章源自英文巴士-https://www.en84.com/6130.html
文章源自英文巴士-https://www.en84.com/6130.html
2018年11月13日,新加坡文章源自英文巴士-https://www.en84.com/6130.html
Singapore, 13 November 2018文章源自英文巴士-https://www.en84.com/6130.html
文章源自英文巴士-https://www.en84.com/6130.html
尊敬的张松声会长、黄山忠会长,文章源自英文巴士-https://www.en84.com/6130.html
女士们、先生们:
Chairman Teo Siong Seng,
President Roland Ng San Tiong,
Ladies and Gentlemen,
今晚与新加坡工商各界人士欢聚一堂,感到十分高兴,也倍感亲切。我谨向在座各位给予我和代表团的热情接待表示衷心感谢!向长期关心、支持中国改革开放和现代化建设,致力推动中新友好事业发展的各位朋友致以崇高敬意!
It gives me great pleasure to join Singaporean business leaders tonight. I would like to thank all of you for the warm hospitality accorded to me and my delegation, which made us feel very much at home. I would also like to pay high tribute to all Singaporean friends who have shown interest in and support for China's reform, opening-up and modernization and made consistent efforts to promote the cause of friendship between our two countries.
过去40年,中国依靠改革开放,发生了翻天覆地的变化,成为全球第二大经济体,人民生活由贫困走向小康,7亿多人成功脱贫。新加坡发展也不断取得新成就,成为经济发达、环境优美、社会和谐、综合竞争力全球领先的国家,创造了"新加坡奇迹"。40年来,新加坡的发展经验为中国提供了宝贵借鉴,中国的发展也为新加坡带来了重要机遇。中新两国优势互补、互利共赢、共同发展,堪称国家间合作的典范。
The past four decades of reform and opening-up in China has seen transformative changes in my country and made China the world's second largest economy. With more than 700 million people lifted out of poverty, the once poor nation has been moving toward moderate prosperity. Singapore on its part has also scored numerous achievements and turned itself into a country of advanced economy, beautiful environment, harmonious society, and cutting-edge competitiveness in many fields. What you have accomplished is nothing short of a "Singapore miracle." Over these 40 years, Singapore's development has provided valuable experience to draw from for China, while China's development has brought important opportunities for Singapore. By tapping into each other's strengths, our two countries have achieved common development through win-win collaboration, setting an example of cooperation between nations.
2015年,习近平主席成功对新加坡进行国事访问,两国确立了与时俱进的全方位合作伙伴关系,中新关系迈入新时代。我这次访问新加坡,就是本着与时俱进的精神,同新方一道总结经验、凝聚共识、深化合作,推动中新关系迈上新台阶。
During President Xi Jinping's successful state visit to Singapore in 2015, our two countries established an all-round cooperative partnership progressing with the times, ushering in a new era for bilateral ties. It is in the spirit of progressing with the times that I have been working with Singaporean colleagues during this visit to review past experience, expand consensus and deepen cooperation in order to elevate our relationship to new heights.
昨天,我同李显龙总理举行了富有成效的会谈,达成一系列重要共识,取得了预期成果。双方签署了一系列合作文件,涉及多个领域,将发表两国政府联合声明。今天,我在"新加坡讲座"和"通商中国"发表了演讲。在同新加坡各界广泛接触中,我深刻感受到,中新两国有着特殊的友好合作关系,可以用三个字来概括。一是"亲"。明末清初,许多中国东南沿海民众到南洋谋生,播下了中新友好的种子。近代以来,中新人民患难与共、守望相助。中国改革开放以后,两国交流合作更为紧密。二是"实"。中国已连续5年成为新加坡第一大贸易伙伴,新加坡也连续5年成为中国第一大新增外资来源国,文教、科技、环保、人才培训等领域合作全方位发展。三是"新"。从以招商引资为先导的苏州工业园区,到以绿色环保为特色的天津生态城,再到以互联互通和服务经济为主题的中新互联互通项目,就是双方合作不断推陈出新的明显例证。
Yesterday, Prime Minister Lee Hsien Loong and I held productive talks, which achieved important consensus and desired outcomes in wide-ranging areas. The two sides signed cooperation agreements in many areas and will issue a joint statement between our governments. Earlier today, I delivered the 44th Singapore Lecture organized by ISEAS-Yusof Ishak Institute in collaboration with Business China. My interactions with people of various sectors here have left me deeply impressed with the special bond of friendship and cooperation between our countries, which stands out with three features.
First, "amity." In the late Ming Dynasty and early Qing Dynasty about 400 years ago, many Chinese from China's southeastern seaboard areas moved to Southeast Asia to make a living, sowing the seeds of friendship between our two countries. In modern times, our peoples stood together through thick and thin and supported each other in times of need and difficulties. Since China's reform and opening-up, the two sides have been bonded even more closely by intensified exchanges and cooperation.
Second, "real result." For the past five years, China has been Singapore's largest trading partner, and Singapore China's largest source of FDI growth. From culture, education, science and technology, to environmental protection and personnel training, cooperation between us has been booming in many fields.
And third, "innovativeness." Our pioneering and innovative cooperation is showcased by such projects as the Suzhou Industrial Park, a magnet for attracting investment, and the Tianjin Eco-City, a demonstration of green and environmentally friendly urban life. A more recent flagship project has been the Chongqing Connectivity Initiative, which focuses on enhancing connectivity and services for economic development.
女士们、先生们!
Ladies and Gentlemen,
当前,世界经济形势错综复杂,不稳定不确定因素明显增多。中新两国应进一步增进政治互信,加强战略沟通,推动合作向更大规模、更深层次、更高水平迈进,为地区乃至世界的发展繁荣注入强劲动力。
We are now facing a complicated situation on the global economic front with increasing destabilizing factors and uncertainties. Our two countries need to further enhance political mutual trust, step up strategic communication, and broaden, deepen and upgrade cooperation. By so doing, we will inject strong impetus into the development and prosperity of our region and beyond.
中方愿与新方一道,推动"一带一路"合作向更大范围拓展。新加坡地处两洋、陆海交汇之地,是共建"一带一路"的天然伙伴。去年5月,双方签署了共同推进"一带一路"建设合作谅解备忘录,现在双方正积极打造互联互通、金融支撑、三方合作"三大平台"。连接两国的"陆海新通道"建设进展超出预期,中新广州知识城上升为国家级双边合作项目。两国企业三方合作大有可为,我们鼓励企业按照市场原则,尊重东道国意愿,积极拓展基础设施、石油化工、航运物流、产业园区、电子商务等领域的合作。
China is ready to work with Singapore to expand cooperation under the Belt and Road Initiative (BRI). Lying at an intersection between two oceans and between land and sea, Singapore is a natural partner of the BRI. In May last year, the two sides signed the MOU on Belt and Road cooperation. We are now working vigorously to build the three cooperation platforms of connectivity, financial support, and third-party cooperation. The New Land-Sea Corridor connecting our two countries has made better-than-expected progress. The Guangzhou Knowledge City has been elevated to a national-level project between the two sides. Third party cooperation is another promising area. We encourage our businesses to actively explore possibilities of cooperation in infrastructure, petrochemicals, shipping and logistics, industrial parks, e-commerce and other sectors on the basis of market principles and in line with the wishes of host countries.
中方愿与新方一道,推动经贸合作升级发展。此访期间,双方签署了中新自贸协定升级议定书,我们要加快落实,使之早日惠及双方企业和人民。欢迎新加坡企业继续扩大对华投资,特别是到发展潜力大的中国中西部、东北地区发展,收获更多互利合作的果实。我们要加强创新企业和人才交流合作,把创新合作打造成为新的增长点。
China is ready to work with Singapore to upgrade economic and trade cooperation. During this visit, a protocol was signed to upgrade the China-Singapore FTA. We need to speed up its implementation to deliver early benefits to our companies and the general public. Singaporean businesses are welcome to expand investment in China, especially in the central and western region and the northeast, which hold out great potentials for growth, to reap more fruits of win-win cooperation. We also need to enhance exchanges and cooperation between our innovative companies and innovators to make innovation a new growth area for bilateral cooperation.
中方愿与新方一道,推动金融合作不断深化。双边本币互换规模已达到3000亿元人民币,双方正在积极考虑续签本币互换协议,鼓励在投资和贸易中更多使用本币结算。新加坡是重要的国际金融中心,拥有成熟的金融监管模式、丰富的金融资源。中方支持两国金融监管机构对话交流,鼓励双方金融机构按照商业规则开展业务合作,探讨构建综合性全方位金融支撑平台。我们要落实好刚刚签署的金融科技合作协议,推动电子支付等新兴领域金融合作健康有序发展。
China is ready to work with Singapore to deepen financial cooperation. The scale of currency swaps between us has reached 300 billion yuan ($43 billion). The two sides are positively considering renewing our currency swap agreement to encourage local currency settlement in investment and trade. Singapore is a major international financial center with mature regulatory models and rich financial resources. China supports dialogue and exchanges between our financial regulators and encourages our financial institutions to develop business cooperation in accordance with commercial rules. We can also explore the setting-up of a comprehensive and all-dimensional financial support platform. The fintech agreement we just signed should be well implemented to promote the sound and orderly financial cooperation in e-payment and other emerging areas.
中方愿与新方一道,推动区域合作迈上新台阶。新加坡是具有重要影响力的东盟国家,我们应共同推动中国-东盟合作提质升级,推进东亚经济共同体建设,推动"区域全面经济伙伴关系协定"尽快完成谈判。我们要共同发出坚定维护以规则为基础的多边主义和自由贸易的积极信号。
China is ready to work with Singapore to move regional cooperation to a higher level. Given Singapore's important influence in ASEAN, we need to work together to enhance and upgrade China-ASEAN cooperation, work toward an East Asia Economic Community, and strive for the early conclusion of the RCEP negotiations. Together, we need to send a positive message of firmly upholding rules-based multilateralism and free trade.
女士们、先生们!
Ladies and Gentlemen,
在座朋友很关心中国经济发展情况。今年前三季度,中国经济运行总体平稳,保持在合理区间。主要宏观指标符合预期,国内生产总值同比增长6.7%,全社会用电量增长8.9%、货运量增长7%,与经济增速相匹配。我们最关心的就业形势好于预期,城镇新增就业超过1100万人、比去年同期有所增加,9月份全国城镇调查失业率为4.9%、处于历史较低水平。居民消费价格温和上涨。国际收支保持基本平衡。特别是经济结构持续优化,发展新动能快速成长。最终消费和服务业对经济增长的贡献率进一步提高,高技术产业和装备制造业增长明显快于一般工业。市场主体数量在超过1亿户的基础上,日均新设企业高达1.8万户以上、创历史新高。发展新动能对稳增长、扩就业、调结构的支撑作用越来越强,这是中国未来发展的希望所在。
Let me now turn to China's economy, which I assume is a topic of much interest to many of you. In the first three quarters of this year, the Chinese economy has maintained a steady performance and operated within a proper range. The level of major macro indicators is consistent with our expectations, with GDP growing by 6.7 percent year-on-year, total electricity consumption 8.9 percent, and freight volume 7 percent, all in tandem with overall growth. Employment, our top priority, performed better than expected with more than 11 million new urban jobs created, higher than the same period last year. The surveyed urban unemployment rate in September stood at a fairly low level of 4.9 percent. CPI registered a moderate increase. International payments were basically balanced.
China is seeing continued improvement in its economic structure and fast emergence of new growth drivers. That is evidenced by higher contribution to growth from final consumption and services and faster expansion of high-tech and equipment manufacturing industries than general industries. A record 18,000 new businesses are being registered on an average day on top of more than 100 million existing market entities. New drivers are playing a stronger role in underpinning steady growth, job creation and structure adjustment. This is where the hope of China's future development lies.
当前国际环境发生明显变化,中国经济确实面临一定下行压力。对此,我们早有预见,已经并将继续采取措施加以解决。中国是世界上最大的发展中国家,也是最具成长性的大市场,在产业配套、基础设施、人力人才资源等方面有着独特的综合优势,经济发展潜力大、韧性强、后劲足。应对各种风险挑战,我们有较大的回旋余地和应变能力。中国经济长期向好的基本面不会改变,中国发展的前景必将更加光明。
Having said that, impacted by notable changes in the global environment, the Chinese economy is indeed confronted with certain downward pressure. This has been well within our expectations. We have tackled the situation with concrete measures and will continue to do so. Being the largest developing country, China has the most promising market and distinct advantages of a fairly complete industrial system, well-developed infrastructure and strong human resources and talent. With vast potential, great resilience, broad space for maneuver and adaptiveness to changes, we are well-positioned to cope with all kinds of risks and challenges. China's economic fundamentals underpinning long-term growth will remain sound, promising even brighter prospects for China's development.
今年是中国改革开放40周年。我们将以更大力度、更实举措、更快步伐推进改革开放。我们将坚定不移推动高质量发展,保持宏观政策连续性稳定性,不搞"大水漫灌"式强刺激,继续实施好积极的财政政策和稳健的货币政策。今年减税降费规模预计达到1.3万亿元人民币,今后还要更大规模降税、更明显降费。我们将加强与国际经贸规则对接,进一步简化各类行政审批,推进公平公正监管,严格保护各类产权,为内外资企业打造一视同仁、公平竞争的营商环境。我们将深化财税、金融、国资国企等重点领域改革,落实和完善支持民营经济的政策措施。在首届中国国际进口博览会开幕式上,习近平主席又宣布了中国扩大开放的新举措,我们将加快落实到位。中国将进一步降低关税,主动扩大进口,稳步扩大金融业开放,加快电信、教育、医疗、文化等领域开放进程,支持自由贸易试验区深化改革创新,探索建设中国特色自由贸易港,发展高水平开放型经济。目前一批跨国公司已经确定或正在酝酿新一轮对华投资,欢迎包括新加坡在内的各国企业把握机遇、抢占商机。
This year marks the 40th anniversary of China's reform and opening-up. We will work harder to take forward reform and opening-up with more targeted measures and at a faster pace. We will unswervingly promote high-quality development and keep macro policies consistent and stable by fine-tuning the proactive fiscal policy and prudent monetary policy rather than resorting to a massive stimulus. Taxes and fees are expected to be cut by 1.3 trillion yuan this year, and will be cut on an even larger scale going forward. We will try to better align with international economic and trade rules, further streamline administrative approval procedures, exercise fair and impartial regulation, and fully protect all types of property rights to create a business environment in which all companies, be they Chinese and foreign-owned, are treated as equals and compete on a level-playing field. We will deepen reforms in key areas such as fiscal policy and taxation, the financial sector, state assets and SOEs, and implement and improve supporting policies for the private sector.
At the opening ceremony of the first China International Import Expo, President Xi Jinping announced new measures of further opening-up, which will be implemented expeditiously. To develop a high-quality open economy, China will further reduce tariffs to increase import, steadily widen the openness of the financial sector, speed up the opening of telecommunications, education, medical care and cultural sectors. China will also support its pilot free trade zones in deepening reform and innovation, and explore the development of free trade ports in light of China's conditions. Many transnational companies have decided or are planning on a new round of investment in China. Companies of Singapore and other countries are welcome to get a head-start in exploiting the above opportunities.
女士们、先生们!
Ladies and Gentlemen,
新加坡工商联合总会和中华总商会是新加坡具有重要影响力的商界团体,长期以来,在促进新加坡经济发展、推动中新交流合作中发挥了独特作用。希望你们用好丰富的智力资源和广泛的商业人脉,推动更多新加坡企业到中国寻商机、促合作,为中新关系发展作出新贡献。
The Singapore Business Federation and the Singapore Chinese Chamber of Commerce and Industry, as two influential bodies in the Singapore business community, have over the years played a unique role in promoting the economic development of Singapore and China-Singapore exchanges and cooperation. I hope you will continue to leverage your rich pool of talent and extensive business networks to encourage more Singaporean companies to go to China for business opportunities and cooperation. I count on you to make new contributions to China-Singapore relations.
现在,我提议:
To conclude, please join me in a toast,
为中新两国的繁荣昌盛,
to the prosperity of China and Singapore,
为中新与时俱进的全方位合作伙伴关系不断向前发展,
to the growth of our all-round cooperative partnership progressing with the times, and
为在座各位朋友的身体健康、事业进步,
to the health and success of all friends present.
干杯!
Cheers.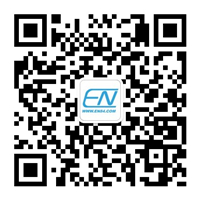 英文巴士公众号
扫一扫,资讯早。