在第六次中国-中东欧国家领导人会晤上的讲话
Speech at the Sixth Summit of Heads of Government of China and Central and Eastern European Countries
中华人民共和国国务院总理 李克强
H.E. Li Keqiang, Premier of the State Council of the People's Republic of China
2017年11月27日,布达佩斯
Budapest, 27 November 2017
尊敬的欧尔班总理,各位同事:
Prime Minister Orban Viktor,
Colleagues,
很高兴与各位新老朋友相聚一堂,共商中国与中东欧国家深化合作大计。我谨代表中国政府,对匈牙利政府和欧尔班总理为此次会晤所做的精心准备表示感谢,对欧盟、奥地利、瑞士、希腊、白俄罗斯和欧洲复兴开发银行作为观察员与会表示欢迎。
I am delighted to gather with old and new friends here to discuss the way forward for deepening cooperation between China and the Central and Eastern European Countries. On behalf of the Chinese government, let me first thank the Hungarian government and Prime Minister Orban for the excellent arrangements you have made for the summit. I also wish to welcome the European Union, Austria, Switzerland, Greece, Belarus and the European Bank for Reconstruction and Development to the summit as observers.
今年恰逢"16+1合作"5周年。5年来,在领导人会晤的引领下,"16+1合作"力度不断加大,机制日趋成熟,各领域合作取得长足进展,成为具有重要影响的跨区域合作机制,也是多边开放合作中的一道靓丽风景线。
This year marks the fifth anniversary of "16+1" cooperation. Over the past five years, guided by summits such as this and supported by maturing mechanisms, "16+1" cooperation has grown from strength to strength and yielded significant results in various fields. It has developed into an important channel of trans-regional cooperation and an eye-catching platform of open multilateral cooperation.
——这是建章立制、夯基筑台的五年。我们着眼长远,制定了《中国-中东欧国家合作中期规划》,发表了6份成果文件,在经贸、地方、农业、卫生、旅游等领域搭建起20多个机制化交流平台,提出匈塞铁路、"中欧陆海快线"、"三海港区合作"等多个重大倡议,推出200多项具体举措,为"16+1合作"描绘了蓝图、打牢了基础。
– Over the past five years, we have put in place a sound framework and a solid foundation for our cooperation. Taking a forward-looking approach, we have formulated the Medium-Term Agenda for Cooperation Between China and Central and Eastern European Countries, issued six outcome documents, and established over time 20-plus institutional exchange platforms spanning trade, agriculture, health, tourism and at the subnational level. We have put forward several major initiatives, including the Budapest-Belgrade railway, the China-Europe Land-Sea Express Line, the Adriatic-Baltic-Black Sea Seaport Cooperation, and rolled out more than 200 specific measures. Together, these actions form a blueprint for "16+1" cooperation and solidified its foundation.
——这是积厚成势、收获颇丰的五年。中国企业对16国累计投资从30亿美元增长到90多亿美元。去年双方贸易逆势增长4.3%,今年前三季度又大幅增长14.1%。2012-2016年,中国从中东欧国家进口农产品年均增长13.7%。一批基础设施标志性项目建成运营。中欧班列累计开通超过6000列,到达中东欧4个国家、8个城市。5年间,中国与中东欧国家之间新开6条直航航线。人文交流与合作日趋活跃,中国-中东欧国家旅游年、人文交流年、媒体年等活动精彩纷呈。16国均已成为中国公民出境旅游目的地国,5年间到访中东欧的中国游客从28万人次增加到93万人次;双向留学生规模翻了一番。
– Over the past five years, we have built a strong momentum in our cooperation and reaped a sizable harvest. The investment by Chinese companies in the 16 CEE countries has increased from US$3 billion to over US$9 billion in cumulative terms. Our trade expanded by 4.3% last year despite lackluster global trade and surged by 14.1% in the first three quarters of this year. From 2012 to 2016, China's imports of agricultural products from CEE countries rose by 13.7% on an average annual basis. A number of flagship infrastructure projects have entered into operation. The China-Europe freight trains made over 6,000 trips, reaching eight cities in four CEE countries. Over the past five years, six direct flights have been opened between the two sides. People-to-people exchange and cooperation has become increasingly dynamic, as evidenced by such popular events as the Year of Promotion of Tourism Cooperation, the Year of People-to-People and Cultural Exchanges and the Year of Media Cooperation between China and CEE countries. All the 16 CEE countries have become approved destinations for Chinese tourists, which has raised the number of visits by Chinese tourists to the region from 280,000 to 930,000. The number of two-way student exchange has doubled.
——这是同舟共济、共同发展的五年。这些年,国际金融危机深层次影响持续显现,世界经济复苏艰难曲折,给中国与中东欧国家发展带来了严峻挑战。我们以"16+1合作"的稳定性应对国际形势的不确定性,助力各自发展。过去5年,中国经济保持年均7%以上的中高速增长;中东欧国家成功应对欧债危机的冲击,近年来实现了3%以上的增长,是欧洲经济圈最耀眼的板块。
– Over the past five years, we have pulled together to address challenges and pursue common development. The lingering impact of the financial crisis and the difficult and tortuous global recovery have posed serious challenges to the development of China and CEE countries. Nevertheless, we have responded to the uncertainty of the international situation with the stability of "16+1" cooperation and boosted our own development. Over the past five years, China's economy has maintained a medium-high average annual growth of over 7%, while CEE countries have successfully weathered the European debt crisis and registered a growth rate of over 3% in recent years, making it a leading performer in the European economy.
"16+1合作"之所以快速发展,展现出旺盛的生命力,关键在于我们践行了"平等协商、互利互惠、开放包容、务实创新"的合作理念。平等协商,就是坚持国无大小一律平等,事情大家商量着办,不搞一言堂,力争共识最大化、分歧最小化、各方作用最优化;互利互惠,就是坚持政府推动、企业为主、市场化运作,遵循国际惯例,发挥各自比较优势,做大共同利益的"蛋糕";开放包容,就是坚持开放协同、相容共济,遵循公开、公平、透明的原则,照顾各方舒适度,在相互开放中挖掘机遇、在联动中应对挑战、在合作中共谋发展;务实创新,就是聚焦经贸、互联互通、产能合作、人文交流等重点领域合作,坚持问题导向,不断完善机制、拓宽领域、创新政策,为"16+1合作"持续注入源头活水。
The key to the fast development and vitality of "16+1" cooperation lies in our commitment to the principle of "equal consultation, mutual benefit, openness and inclusiveness, being results-oriented and innovative" in developing our cooperation. Equal consultation means we believe countries are all equal regardless of size, and issues should be addressed through discussion among all instead of being dominated by one. We should strive to maximize our common ground, minimize differences, and optimize our role in the cooperation. Mutual benefit means that under the principle of government support, corporate initiative and market-based operation and in keeping with international practices, we have leveraged our comparative advantages to make the pie of common interests bigger. Openness and inclusiveness means we have worked together in coordination and mutual support and in an open, fair and transparent manner. The comfort levels of all sides have been accommodated. Together, we tap potential by two-way opening, take on challenges with interconnected efforts and seek development through cooperation. Being results-oriented and innovative means that with a focus on such key cooperation areas as trade, connectivity, industrial capacity and people-to-people ties, we have taken concrete steps to tackle problems, improve institutions, expand cooperation areas and introduce new policies, injecting sustained impetus into "16+1" cooperation.
各位同事!
Colleagues,
洞察大势,方能顺势而为。当今世界正处于大发展大变革大调整时期,和平与发展仍然是时代主题,但面临的不稳定性不确定性突出,世界经济增长动能不足,地区热点问题此起彼伏,恐怖主义、难民问题、气候变化等非传统安全威胁持续蔓延,人类面临许多共同挑战,需要各国携手应对。上个月召开的中国共产党第十九次全国代表大会,强调中国坚持和平发展道路,推动建设相互尊重、公平正义、合作共赢的新型国际关系,推动构建人类命运共同体。中方坚定支持欧洲一体化进程,也尊重欧洲国家自主选择发展道路。"16+1合作"是跨区域务实合作的"孵化器",是中欧关系的重要组成部分和有益补充,有利于欧洲一体化进程,也有利于促进中欧关系均衡发展。中方始终坚持在中欧关系和欧盟有关法律法规的框架下与中东欧国家开展合作,欢迎域外国家在"16+1合作"框架下开展三方合作,实现多赢和共赢。
One can only seize the moment when one keenly observes the trend. In the current global context of significant development, change and adjustment, peace and development remains the theme of our times. On the other hand, uncertainties and destabilizing factors still abound. Global economic growth lacks momentum, regional hotspots keep flaring up, and non-traditional security threats including terrorism, the refugee issue and climate change continue to worsen. These common challenges require common responses.
The 19th National Congress of the Communist Party of China held last month underscored China's commitment to peaceful development, to a new form of international relations featuring mutual respect, fairness, justice and win-win cooperation, and to advancing the building of a community with a shared future for mankind.
China firmly supports the European integration process, and respects the European countries' choices of their development paths. As an incubator for trans-regional practical cooperation, "16+1" cooperation is an important component of and beneficial complement to the China-Europe relationship, and will help promote the European integration process and make the development of China-Europe relations more even. China has all along pursued its cooperation with CEE countries in the broader context of China-Europe relations and under the framework of relevant EU laws and regulations. We welcome the participation of countries outside this region in tripartite cooperation under "16+1" framework to achieve more win-win and all-win results.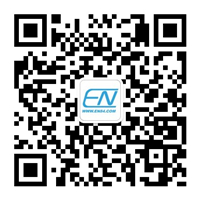 英文巴士公众号
扫一扫,资讯早。