青玉案文章源自英文巴士-https://www.en84.com/1789.html
元夕文章源自英文巴士-https://www.en84.com/1789.html
辛弃疾文章源自英文巴士-https://www.en84.com/1789.html
文章源自英文巴士-https://www.en84.com/1789.html
东风夜放花千树,文章源自英文巴士-https://www.en84.com/1789.html
更吹落、星如雨。文章源自英文巴士-https://www.en84.com/1789.html
宝马雕车香满路。文章源自英文巴士-https://www.en84.com/1789.html
凤箫声动,文章源自英文巴士-https://www.en84.com/1789.html
玉壶光转,文章源自英文巴士-https://www.en84.com/1789.html
一夜鱼龙舞。文章源自英文巴士-https://www.en84.com/1789.html
蛾儿雪柳黄金缕,
笑语盈盈暗香去。
众里寻他千百度,
蓦然回首,
那人却在、灯火阑珊处。
Qingyu'an
The Lantern Festival
Xin Qiji
Lanterns look like thousands of flowers aglow;
Later like stars, from the skies, fallen below.
On main streets, horses and carriages ply.
There, ladies shed perfume, as they pass by.
Orchestral music and song greet our ears,
As the moon, slow and steady, eastward veers.
Of the Spring Festival, this night marks the end.
The whole night, capering, carps and dragons spend.
Adorned with ribbons or paper flowers on their head,
Clad in their best raiment, something bright or red,
Women squeeze their way among the festive crowd,
As they talk and laugh; even giggle around.
Roughed and powdered; perfumed to their hearts' content,
They cannot but leave behind a subtle scent.
Up and down the main streets, I must have run –
A thousand times or more in quest of none,
Who, I have concluded, cannot be found;
For, everywhere, no trace of her can be seen,
When, all of a sudden, I turn around,
That's her, where lanterns are few and far between.
(徐忠杰 译)
Green Jade Cup 
Lantern Festival
Xin Qi-ji
One night's east wind adorns a thousand trees with flowers
And blows down stars in showers.
Fine steeds and carved cabs spread fragrance en route;
Music vibrates from the flute;
The moon sheds its full light,
While fish and dragon lanterns dance all night.
In gold-thread dress, with moth or willow ornaments,
Giggling, they melt into the throng with trails of scents.
But in the crowd once and again
I look for her in vain.
When all at once I turn my head,
I find her there where lantern light is dimly shed.
(许渊冲 译)
The First Full-moon Festival
Xin Qiji
The spring wind brings hundreds of trees in flower at night,
And also blows down numerous stars like rain.
Noble horses and carved coaches strew the path with perfume.
The phoenix-organ rings loud,
The crystal-pot lantern moves around,
The dances of fish-and-dragons go on all night long.
Decked with jade-moths, silver-willows and gold threads.
Talking and laughing, the fair ones pass along in the dark.
A thousand times I've been seeking him among the crowds.
When I turn round, there he is amid the declining lantern fair.
(初大告 译)
Qing Yu An
The Lantern Festival
Xin Qiji
In the east wind tonight a thousand trees burst into bloom
And stars are blown down like rain;
The whole perfumed road is thronged
With fine carriages and horses bright with gems;
Phoenix flutes make music,
The moon light flashes,
Fish and dragon lanterns whirl the whole night long.
Golden willow and butterfly trinkets in her hair,
Laughing and chatting she leaves a faint fragrance behind.
A thousand times I search for her in the crowd
And, suddenly turning my head,
Discover her where the lantern lights are dim.
(杨宪益、戴乃迭 译)
To the Tune of Qingyu'an:
on the night of the First Full Moon
Xin Qiji
East winds blow.
Lanterns glow
Like thousands of trees blossoming,
Like thousands of stars failing.
Gay-hung horses,
Heavy carriages,
Back and forth,
Carrying lovely ladies,
And their sweet scent
All along the road.
Phoenix flutes pipe,
Jade lanterns glitter,
Dances and songs all around,
Throughout the night.
They're everywhere,
With their gilt willow strings,
Their moth-shaped pins,
Giggling, chattering,
Their scent sneaking.
But where is she?
I search the crowd
Over and over:
Nowhere.
And then, I turn round,
Suddenly, there, in a quiet place,
There she is.
(丁祖鑫 译)
The Lantern Festival Night
(To the Tune Green Jade Table)
Xin Qiji
Th' east wind at night has flowered a thousand trees,
Bringing showers of glowing stars down streets,
Fleeting our scented chariots and stately steeds.
Phoenix-cooing flutes resounding,
Jade-pot-flashing lanterns revolving,
Dolphins and dragons are dancing away –
All night long it's bright as day.
See the grain moths silvern, the tassels golden?
See the snow-clad willow twigs of the maidens
Passing with laughter gurgling, fragrance floating?
Far and near, among the crowds e'er surging
Tens of thousands of rounds for one I've been searching;
Only on a glance cast backward do I behold:
There she is, where lights are burning so low!
(刘国善、王治江、徐树娟等 译)
Qing Yu An
Xin Qiji
At night the east wind blew open a thousand flowering trees.
It blew down stars,
Falling like rain.
Sleek horses and carved coaches lined the roads,
Sounds of the melodious vertical flute wafted in the air.
The bright orb shed its light, revolving;
A night of fish and dragons dancing.
Wearing exquisite ornaments and gold-laced willow twigs,
The ladies' giggles and whispers
Left a trail of dark fragrance.
Looking for that man in the crowds a thousand times –
Turning suddenly,
She saw the man standing where the lights were low.
(龚景浩 译)
Qingyu'an
The Lantern Festival
Xin Qiji
At night the wind blows open thousands of flowers,
And sends down from the sky
A rain of stars for many hours.
Horses sand carved carriages speed by,
Giving off sweet scents all along.
The flute strikes up a merry tune,
In all brilliance moves the moon,
Fish and dragon lanterns dance all night long.
Their heads with gold trinkets on,
Giggling, sweet ladies are come and gone.
I've looked for her again and again
In crowds, but all in vain.
Turning back my face,
In a quiet, dimly-lit place,
I sight the embodiment of grace.
(陈君朴、冯修文 译)
Qing Yu An
Eve of the Lantern Festival
Xin Qiji
A night of east wind sprouted blossoms on a thousand trees,
Blowing off
Sparks like rain.
Decorated horses, sculpted coaches
And fragrance filled the streets to satiety.
Panpipes moved the crowds
As jade kettle-shaped lamps turned,
And fish-dragon dance the whole night through.
Moth hairpins, snowy willows and gold filigrees
Giggling and chattering away, a feint scent trailing.
In the crowd, I looked for her a thousand times;
Around I turned,
And there she was,
Where the light was low and dim.
(任治稷、余正 译)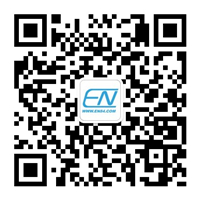 英文巴士公众号
扫一扫,资讯早。