Interview with Sir J. Fraser Stoddart
Telephone interview with Sir J. Fraser Stoddart following the announcement of the 2016 Nobel Prize in Chemistry. The interviewer is Adam Smith, Chief Scientific Officer of Nobel Media.
Fraser Stoddart (JFS): Hello.
Adam Smith (AS): Oh, Hello, my name is Adam Smith. I'm calling from Nobelprize.org, the official website of the Nobel Prize in Stockholm. Well, first of all, congratulations on the award of the Nobel Prize.
JFS: Oh, thank you very much. I'm overawed, and in a state of shock. [Laughs]
AS: [Laughs] What did you do first after hearing the news?
JFS: Well, I have got in contact with my two daughters. They're thrilled to bits, and I wished to share the news with them because I sadly lost my wife 12 years ago from breast cancer. It would have been nice to be able to share this experience with her since she played such a big part.
AS: I'm so sorry to hear that, and what a sadness not to be able to tell her! But, how very thrilled your daughters must be.
JFS: Oh, they're totally overwhelmed. The people who spoke to me told me that it would be shared with Jean-Pierre Sauvage, in Strasbourg, and Ben Feringa, in Groningen in the Netherlands, and I just feel thrilled about that. These are two scientists that I have held in extremely high regard all through my academic career and we have actually worked very closely together.
AS: How nice that the Prize celebrates that fellowship!
JFS: There's so much to be had from bringing people together from different cultural backgrounds, and the amazing thing is that when you put them in a research laboratory they work like sisters and brothers. I find that, you know, I have this father, and now probably grandfatherly, relationship with them, so you do just learn over the years that diversity really does enrich the process of discovery and invention, and so on and so forth.
AS: People often think of chemistry in terms of bangs and smells, but your work really emphasises the creative, sort of artistic aspect of the subject.
JFS: Yes, absolutely. I was not in any way drawn to chemistry by bangs and smells. In fact, when lectures of this ilk appeared, I subsequently would just go away and stay in the background, because this was never my real empathy with chemistry. It was much more about its corresponding interaction with art and culture and so on, and so that's what's driven me through chemistry, its wonderful ability to express yourself in an artistic form.
AS: Thank you.
JFS: Thanks very much.
AS: Bye bye.
JFS: Bye bye.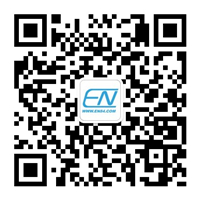 英文巴士公众号
扫一扫,资讯早。