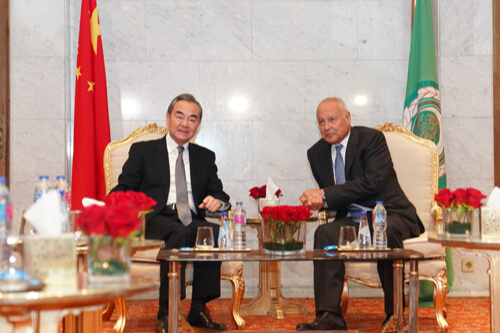 王毅接受埃及《金字塔报》书面采访
Written Interview with Al-Ahram by State Councilor and Foreign Minister Wang Yi
一、欢迎您来到埃及,首先我们希望了解您此次访问埃及的原因?以及您将同埃及领导人讨论的主要议题?
Q1. Welcome to Egypt. Could you share with us the purpose of your visit? What will be the focus of your discussions with Egyptian leaders?
很高兴在新年伊始访问埃及,这也是我2020年首次出访的第一站。中埃都是文明古国,两国友谊源远流长。埃及是第一个同新中国建交的阿拉伯和非洲国家。建交60多年来,两国人民始终相互理解、相互信任、相互支持,中埃关系经受住了国际风云变幻的考验,成为发展中国家关系的典范。中国一贯高度重视同兄弟国家埃及的传统友谊和互利合作。近年来,习近平主席和塞西总统多次会晤,达成广泛重要共识,携手擘画中埃关系与合作发展蓝图。在两国元首的共同关心和有力引领下,中埃建立并持续发展两国全面战略伙伴关系,双方政治互信坚实牢固,务实合作成果丰硕,人文交流亮点纷呈,民间友好根深蒂固。
Wang Yi: I am delighted to pay a visit to Egypt at the start of the new year. This is the first stop of my first overseas trip in 2020. Both China and Egypt are ancient civilizations and we enjoy a time-honored friendship. Egypt is the first Arab and African country to establish diplomatic relations with New China. Over the 60-plus years of the diplomatic relationship, the peoples of our two countries have always rendered each other understanding, trust and support. The China-Egypt relationship has stood the test of the shifting international landscape and set a fine example of relations between developing countries.
China highly values its traditional friendship and mutually beneficial cooperation with the brotherly country of Egypt. In the past few years, President Xi Jinping and President Abdel Fattah Al-Sisi had multiple meetings and reached important common understanding on a wide range of issues. Together, they have charted the course for the further growth of our bilateral relationship and cooperation. With the shared commitment and strong guidance of the two Presidents, we have established and grown a comprehensive strategic partnership. Our two countries now enjoy solid mutual political trust, fruitful practical cooperation, productive cultural exchanges and a close bond of friendship between the two peoples.
我此次访埃就是为了落实两国元首重要共识,进一步推动中埃全面战略伙伴关系迈向更高水平。访问期间,我将会见塞西总统,并同舒克里外长举行新一轮两国外交部战略对话,重点围绕统筹推进双边关系发展,促进共建"一带一路"同"埃及2030愿景"对接,深化各领域务实合作,加强在国际和地区事务中沟通协调等同埃方深入交换意见。
I am visiting Egypt to follow through on the important agreement reached by our Presidents in an effort to bring the China-Egypt comprehensive strategic partnership to a higher level. During the visit, I will call on President Al-Sisi and hold with Foreign Minister Shoukry a new round of strategic dialogue between the two Foreign Ministries. I look forward to an in-depth exchange of views with the Egyptian side, focusing on pursuing all-round growth of the bilateral ties, greater synergy between the Belt and Road Initiative and Egypt's Vision 2030, stronger practical cooperation in various fields, and closer communication and coordination on regional and international affairs.
二、新的一年,埃中是否会进行更多经贸合作?特别是苏伊士运河走廊及新行政首都相关项目?
Q2. Will Egypt and China have more economic and trade cooperation in the new year, especially on the Suez Canal Corridor Development Project and the New Administrative Capital?
近年来,中埃经贸合作蓬勃发展,给两国人民带来实实在在的利益。特别是在复杂多变的国际经贸环境下,中埃贸易额自2013年首破百亿美元大关以来,一直保持稳步增长,2018年达138亿美元。中国已成为埃及第一大贸易伙伴。中国坚持对外开放政策,愿与世界各国共建创新包容的开放型世界经济。中国已连续两年举办中国国际进口博览会,埃及都积极参与,并担任了首届进博会的主宾国。当前形势下,中埃两国都旗帜鲜明地反对贸易保护主义,坚决维护多边贸易体制,以实际行动捍卫自由贸易。
Wang Yi: Recent years have seen a boom in the economic cooperation and trade between China and Egypt, which has brought tangible benefits to the peoples of both countries. Despite the complex and fluid international trade environment, trade between our two countries crossed, for the first time, the US$10 billion mark in 2013, and has since stayed on an upward trajectory. It reached US$13.8 billion in 2018, and China is now Egypt's largest trading partner.
China is committed to the opening-up policy and wishes to work with all other countries to build an open and inclusive world economy driven by innovation. China has hosted the international import expo for two years running. Egypt was an active participant on both occasions. And it was the guest of honor country at the first expo. In the face of the current situation, China and Egypt are both unequivocal in opposing trade protectionism, firm in safeguarding the multilateral trading regime, and resolute in upholding free trade with concrete actions.
当然,中埃经贸合作不仅限于贸易往来,双方投资、产能、基建、金融等方面合作稳步推进。中国政府鼓励中国企业积极参与埃及国家战略项目建设,支持埃及经济发展,这其中包括苏伊士运河走廊开发和新行政首都建设两个重大战略项目。中埃苏伊士经贸合作区就位于苏伊士经济区中,该合作区发展、经营模式同整个苏伊士走廊开发战略高度契合,区内60多家企业不仅为当地提供大量就业岗位,提升埃及工业制造水平,生产的商品许多远销欧洲、非洲,在创造外汇收入的同时,也充分发挥出埃及连接亚、非、欧三大洲的区位优势。中建公司承建的新行政首都中央商务区项目无论是施工能力还是技术水准都得到了埃各界一致好评,还大量启用当地工程公司、雇用当地员工、使用当地原料,提升埃工程技术水平。其他诸如国家主干网输电、"斋月十日城"市郊铁路、本班光伏电站等涉及电力、交通等民生领域项目,有的已经建成投产,有的正在稳步推进。
Our commercial cooperation is far more than trade. We are also making steady progress in cooperation in such areas as investment, industrial capacity, infrastructure and financial services. The Chinese government encourages Chinese companies in taking an active part in Egypt's strategic projects to support the Egyptian economy, including the two major strategic projects, namely, the Suez Canal Corridor Development Project and the New Administrative Capital. As a matter of fact, the China-Egypt Suez Economic and Trade Cooperation Zone is located right in the Suez Canal Economic Zone, and the development priorities and management model of the cooperation zone are highly compatible with the strategy of the Suez Canal Corridor Development Project. The over 60 companies in the cooperation zone have created a great number of local jobs and helped raise Egypt's industrial manufacturing capacity. They export many of their products to Europe and other parts of Africa. They are now a source of foreign currency revenues, and serve to bring out Egypt's geographical advantage as a link between Asia, Africa and Europe.
The CBD project of the New Administrative Capital undertaken by the China State Construction Engineering Corporation (CSCEC) has been widely acclaimed in Egypt for both construction and technical prowess. Moreover, the CSCEC contracted with many local companies, hired local employees and sourced local raw materials, all contributing to enhancing Egypt's overall engineering capacity.
In addition, our cooperation projects in electricity, transportation and other areas that concern people's lives, including the EETC power transmission project, the 10th of Ramadan City railway project and the Benban Solar Park, are either already up and running or making solid progress.
我相信,随着两国经贸合作持续深入发展,将会有越来越多的中国企业参与到埃及经济建设和发展中来,为埃实现国家发展、民族振兴助力。
I am confident that with the deepening of our economic and trade cooperation, more and more Chinese companies will get involved in Egypt's economic development and contribute their part to Egypt's national development and rejuvenation.
三、未来中国将在埃及投资的最突出领域是什么?
Q3. What will be the priority areas of China's investment in Egypt?
近年来,随着中埃共建"一带一路"持续深入,两国发展战略有效对接,中埃投资领域合作不断发展。截至目前,中国企业累计对埃投资超过70亿美元,在埃注册企业超1560家,为当地创造3万多个就业岗位,涉及能源、基建、制造、农业、矿业等领域。中方将在现有基础上,本着互利共赢原则,结合埃方实际需求,继续加大对埃投资,不断拓宽投资领域。正如塞西总统在去年4月第二届"一带一路"国际合作高峰论坛开幕式上所说:"一带一路"建设涉及的领域正是"埃及2030愿景"的重中之重,"一带一路"建设与埃及未来发展方向高度契合。未来,中国对埃投资也将继续向埃重点发展领域倾斜,新能源、电动汽车、航天、通信等一些科技含量高的新兴产业有望成为双方合作的新增长点。这也将为中埃共建"一带一路"合作注入新动力。
Wang Yi: Recent years have seen growing investment cooperation between our two countries as we deepen the Belt and Road cooperation and forge an effective synergy between our development strategies. To date, Chinese companies have made over US$7 billion of investment in Egypt, registered 1,560-plus local firms and created more than 30,000 local jobs in energy, infrastructure, manufacturing, agriculture and mining.
Building on this solid basis, China will scale up its investment in more areas in light of Egypt's actual needs to pursue mutual benefit and win-win results. President Al-Sisi said at the opening of the Second Belt and Road Forum for International Cooperation last April that Belt and Road development dovetails with the priority areas outlined in the Egypt's Vision 2030, and that Belt and Road development is very much aligned with Egypt's direction of development. Going forward, China will continue to tilt its investment toward Egypt's priority areas. And technology-intensive emerging sectors such as new energy, electric cars, aerospace and telecommunications are expected to be the new drivers of our bilateral cooperation. This will lend new impetus to our cooperation under the Belt and Road framework.
四、中国企业家或公司在埃及是否面临阻碍或问题?如有,是否制约了中国对埃投资?这些阻碍和问题是什么?
Q4. Have Chinese entrepreneurs or companies encountered any obstacles or problems in Egypt? If yes, have they held back Chinese investment in Egypt? And what are the obstacles and problems?
众所周知,良好的营商环境对于企业投资具有极其重要的影响。在营造营商环境问题上,中埃有着先天优势,那就是我们两国政府和人民之间良好的关系和牢固的友谊。在此背景下,我们双方相向而行,共同促进中埃投资合作。中方鼓励中国企业赴埃投资兴业,同时也注意引导相关企业遵守当地法律法规,承担相应社会责任。而埃方近年来积极致力于改善投资环境,出台了新《投资法》等一系列法规政策举措。正是在我们共同努力下,中国企业在埃营商环境不断向好,对埃投资信心持续上升。
Wang Yi: An enabling business environment is widely seen as essential for attracting business investment. For China and Egypt, the good relationship and strong friendship between the two governments and between the two peoples, are our natural strength in fostering a sound business environment. Against this backdrop, we have been working together to bolster our investment cooperation. China has encouraged its companies to invest and do business in Egypt, and asked them to abide by local laws and regulations and fulfill due social responsibilities. Egypt, on its part, has made active efforts in improving its business climate in recent years, including introducing the new investment law, and other regulations and policy incentives. Thanks to our joint efforts, Chinese companies now enjoy an ever-improving business environment and feel more confident about investing in Egypt.
我想强调,一段时间以来,某些国家对于中国企业赴海外投资兴业,特别是在非洲投资兴业,极尽造谣抹黑之能事,并且采取各种手段阻挠中国同非洲国家开展合作。这种行为毫无事实依据,包藏险恶用心,我们对此坚决反对,也必然遭到广大非洲国家的坚决抵制。令我们高兴的是,这种卑鄙伎俩在埃及没有得逞,埃及政府和人民真心欢迎中国企业赴埃投资,真心感谢这些投资带来的技术、创造的工作岗位,真心期待中埃务实合作为埃经济发展作出更大贡献。埃方这一公正、积极的立场对于增强中国企业对埃及市场的信心具有重要意义。
I should point out here that for some time, certain countries have been smearing and spreading rumors about Chinese investment overseas, especially investment in Africa. They use various means to disrupt China's cooperation with African countries. Such practices against China have no factual basis and are driven by ill intentions. China firmly opposes such moves and they are bound to be rejected by the African countries too. To our encouragement, these contemptible moves do not work in Egypt, as the Egyptian government and people truly welcome Chinese investment, truly appreciate the technologies and jobs such investment brings, and truly expect China-Egypt practical cooperation to contribute more to Egypt's development. This fair and positive position of Egypt is highly meaningful in boosting Chinese firms' confidence in the Egyptian market.
五、去年,中国来埃游客数量实现显著增长,达50万,但如果同中国游客居世界游客之首或者同访问韩国等其他国家的中国游客数量相比,这个数字依然很少。您或者埃及方面就未来如何增加中国访埃游客数量有什么想法?
Q5. Last year saw a surge of Chinese tourists to Egypt who made 500,000 visits. That said, given the fact that China is the world's largest source of overseas tourists, this figure still looks rather moderate, especially when compared with the number of Chinese tourists visiting the ROK or some other countries. What are your thoughts on increasing Chinese tourists to Egypt and what plan on the Egyptian side are you aware of?
埃及是旅游大国,有着丰富旅游资源。旅游业是埃及的支柱产业之一,旅游合作也是中埃务实合作中的重要部分。诚如你所说,近年来中国出境游客人数不断增长,特别是一些周边国家受到大量中国游客青睐,同时一些地理位置较远、独具异域风情的旅游胜地也开始进入中国游客的视野。埃及就是其中之一,赴埃游客人数近3年的年均增速超30%,这是一个非常可观的增长速度,已经远超中国出境游客总体增速,可见中埃旅游合作的潜力巨大。中方将继续鼓励中国游客赴埃旅游,也希望埃方进一步加大对中国市场的开发,保障游客安全、提供便捷服务。我们欢迎埃及有关机构、企业来华宣介旅游资源。双方主管部门可以探讨互办旅游年,为两国旅游合作提供更大助力,并吸引更多中国游客来到埃及。
Wang Yi: Egypt is a major tourist destination with rich tourism resources. Tourism is one of Egypt's pillar industries and tourism cooperation is also an important part of China-Egypt practical cooperation. As you rightly noted, recent years have seen a steady increase of the Chinese tourists traveling overseas, not only to China's neighboring countries but also to distant destinations with exotic attractions. And Egypt is one of such places. In the past three years, the number of Chinese tourists to Egypt has been growing at over 30% on average annually. This remarkable speed is far higher than the overall growth of overseas trips by Chinese tourists, and reflects the huge potential of our tourism cooperation. China will continue to encourage Chinese tourists to visit Egypt. We also hope that Egypt will further tap the Chinese market, enhance safety protection for tourists and provide them with convenience. We welcome Egyptian authorities and companies to stage tourism promotions in China. The relevant departments of our two sides may discuss the possibility of holding Year of Tourism activities in each other's countries to further invigorate our tourism cooperation and attract more Chinese tourists to Egypt.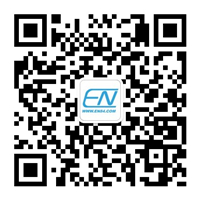 英文巴士公众号
扫一扫,资讯早。