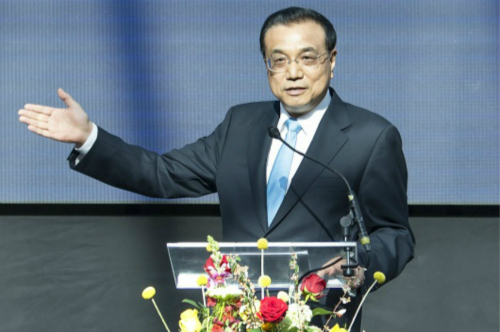 在中国-荷兰经贸论坛上的主旨演讲
Keynote Speech at the China-Netherlands Business Forum
中华人民共和国国务院总理 李克强
H.E. Li Keqiang, Premier of the State Council of the People's Republic of China
2018年10月16日,海牙
The Hague, 16 October 2018
尊敬的吕特首相,
女士们、先生们:
Prime Minister Mark Rutte,
Ladies and Gentlemen,
很高兴来到美丽的海牙,出席中荷经贸论坛。我谨代表中国政府,对论坛的召开表示热烈祝贺,对长期致力于中荷友好合作的各界人士表示诚挚感谢!
It is my great pleasure to join you at the China-Netherlands Business Forum in this beautiful city of The Hague. On behalf of the Chinese government, I wish to offer warm congratulations on the opening of the Forum and extend sincere thanks to people of all walks of life who have long been committed to the friendship and cooperation between China and the Kingdom of the Netherlands.
今年是中荷关系亮点纷呈的一年。今年2月,习近平主席会见到华访问的威廉-亚历山大国王陛下,进一步引领和推动了两国关系发展。4月吕特首相正式访华,此次我访问荷兰,实现了两国政府首脑年内互访。这样频繁的高层交往,为中荷开放务实的全面合作伙伴关系注入了新动力。
This year has seen many highlights in China-Netherlands relations. In February, President Xi Jinping met with His Majesty the King who visited China. The meeting provided further guidance to and boosted the growth of our bilateral ties. With the official visit to China by Prime Minister Mark Rutte in April and my visit to the Netherlands this time, we made an exchange of visits at the head-of-government level within a year. Such frequent high-level interactions have lent fresh impetus to our relations defined as an open and pragmatic partnership for comprehensive cooperation.
荷兰是较早实现现代化的国家,在诸多领域取得骄人成就。世界第一家股份制公司、第一家股票交易所、第一家现代银行均诞生于此。人均国内生产总值位居世界前列,是全球第五大货物出口国、第六大服务出口国、第二大农产品和食品出口国,拥有一批国际知名企业和品牌,50%的企业是创新活跃型企业。刚才,我参观了荷兰高新技术展,贵国雄厚的科技实力、先进的产业水平给我留下深刻印象。
Being one of the earliest achievers of modernization, the Netherlands can be rightly proud of its accomplishments in many areas. It is the birthplace of the world's first share-holding company, first stock exchange and first modern bank. It boasts one of the world's highest per capita GDPs, and ranks as the fifth, the sixth, and the second largest exporter of goods, services and agriculture produce and food respectively. It is home to a great many well-known companies and brands, with half of its companies actively engaged in innovation. Just now I was given a presentation of some of the leading hi-tech products of this country, which left me deeply impressed by the scientific and technological prowess and industrial capabilities of the Netherlands.
中荷虽然相隔遥远,但两国人民友好往来源远流长。早在17世纪,荷兰商人就将中国瓷器、茶叶、丝绸销往欧洲。中荷建交后特别是近年来,两国合作取得长足进展。从2000年至今,荷兰一直是中国在欧盟前三大贸易伙伴之一,预计今年双边贸易额接近900亿美元。两国相互投资存量均达到200亿美元左右,荷兰15家世界五百强企业中有11家在华投资,荷兰是中国在欧盟第二大投资目的地。两国经贸合作硕果累累,得益于双方秉持相互尊重、平等相待的原则,得益于双方坚持开放包容、互惠互利的理念,得益于双方承继务实进取、开拓创新的精神。今天在座的大多是双方企业代表,中荷经贸合作说到底靠的是两国工商界的辛勤和智慧。
Although our countries are far apart geographically, friendly interactions between our peoples go back centuries. As early as in the 17th century, Dutch merchants brought Chinese porcelain, tea and silk to Europe. Our cooperation has come a long way since the establishment of diplomatic ties, especially in recent years. The Netherlands has been among China's top three trading partners in the EU since the year 2000, with two-way trade projected to approach US$90 billion this year. We each have about US$20 billion of investment stock in the other's market. Eleven out of the 15 Dutch Fortune 500 companies have invested in China, and the Netherlands is now China's second largest investment destination in the EU.
We owe such fruitful economic ties to our shared adherence to the principles of mutual respect and equality, to our commitment to openness, inclusiveness and mutual benefit, and to our tireless pursuit of pragmatism, enterprise and innovation. With so many business leaders present, let me say the growth of trade and economic cooperation between our two countries is, to a large measure, down to the hard work and wisdom of our business communities.
昨天,我与吕特首相进行了富有成效的会谈,达成了许多重要共识。中荷合作基础好、潜力大、前景好,我们应再接再厉,推动双方合作向更大规模、更深层次、更高水平迈进。
Yesterday, I had productive talks with Prime Minister Rutte. We reached important common understanding in wide-ranging areas. Given the strong foundation, enormous potential and great prospect of our cooperation, there is every reason that we should redouble our efforts to further broaden, deepen and elevate China-Netherlands cooperation.
我们要做大双方贸易合作的"蛋糕"。中荷贸易额只占两国外贸总额的1.5%,还有很大上升空间。中方愿进口荷方更多工业制成品、先进设备、优质农产品,满足中国消费和产业升级需求。首届中国国际进口博览会即将举办,欢迎荷方企业踊跃参与、展示实力,预祝你们赢得大单。中国商品性价比高,七成以上对荷出口是转口贸易,希望荷方企业进一步发挥转口贸易等优势,把更多中国商品引入荷兰及欧洲市场。双方跨境电商增长很快,应打造更好的软硬件条件,使两国民众消费有更丰富的选择、更便捷的途径。
We need to make the pie of our trade bigger. As China-Netherlands trade only accounts for 1.5% of the combined trade volume of our two countries, there is considerable space for further expansion. China is keen to import more manufactured industrial products, advanced equipment and quality agricultural produce from the Netherlands. This will better meet the needs of Chinese consumers and be conducive to industrial upgrading in China. The first-ever China International Import Expo will open soon. We look forward to the active participation of Dutch companies to showcase your capabilities and I wish you hefty orders in advance. Chinese products offer good value for money; over 70% of Chinese exports to this country are through entrepôt trade. I hope Dutch companies will fully capitalize on your strength as a transshipment hub to bring more Chinese products to the Dutch and the wider European markets. In view of the rapid growth in our trans-border e-commerce, it is high time we create better conditions, both in hardware facilities and the softer aspects, to give Chinese and Dutch consumers more choices and greater convenience.
我们要拓展双向投资合作更大空间。中方愿与荷方一道,为各自企业到对方投资创造公平、非歧视和透明的营商环境。欢迎荷兰企业将自身竞争优势与中国大市场更好结合起来,扩大对华投资,特别是到发展潜力大的中国中西部地区、东北等老工业基地投资,到产业生态好的各类开发区、自由贸易试验区、自由贸易港投资。荷方一直秉持自由开放的投资政策,中国企业对荷投资基于市场原则和商业规则,希望荷方给予中方投资者公平公正待遇。
We need to open up more space for two-way investment cooperation. China is ready to work with the Netherlands in creating a fair, non-discriminatory and transparent business environment for each other's investors. Dutch companies are welcome to expand their investment in China by leveraging the synergy between their leading-edge capabilities and China's huge market potential. In particular, I would encourage you to explore opportunities in China's central and western provinces as well as traditional industrial bases in the northeast, which hold enormous development potential. You are also welcome to invest in development zones, pilot free trade zones or free trade ports in China which offer enabling conditions. On our part, we hope the Netherlands, a nation long committed to a free and open investment policy, will give fair and equitable treatment to Chinese companies who make investments in this country according to market principles and commercial rules.
我们要加强"一带一路"建设合作。荷兰海上贸易历史悠久,有"欧洲门户"之称。中方愿与荷方加强港口、物流、海关等领域合作,为打造高效畅通的亚欧大通道作出积极努力。两国企业已开展设备供货、设计咨询等三方合作,应进一步拓展三方合作的领域和环节,造福当地人民。共建"一带一路"是经济合作倡议,不是地缘政治工具。我们主张在"一带一路"和三方合作中,遵循市场规律和国际通行规则,发挥国际和地区机构作用,符合有关国家国情,在阳光下运作,确保债务风险可控。
We need to strengthen cooperation on the Belt and Road Initiative (BRI). Having a long history of maritime trade has made the Netherlands a gateway to Europe. China is ready to work closely with the Netherlands in ports, logistics, customs and other fields to help build an efficient and smooth passageway between Asia and Europe. Companies of our two countries have been engaged in third-party cooperation on equipment supply, design and consulting. We need to further expand the areas and scope of such cooperation to deliver greater benefits to the local communities.
The BRI is an initiative for economic cooperation, not a tool of geopolitics. In carrying out BRI and third-party cooperation, we should follow market principles and prevailing international rules, and leverage the role of regional and international institutions. We should proceed from the national conditions of countries concerned and ensure transparency in project operation in order to keep the debt risks under control.
我们要培育创新合作的增长点。勇于创新创造,是两国人民的重要特质。荷兰位于全球创新"第一梯队",近年来中国大力实施创新驱动发展战略,大众创业、万众创新蔚然成风。当前新一轮产业革命蓬勃兴起,全球产业链、创新链环环相扣,各国都不同程度融入其中,各出其力、各得其利。中荷政府已联合实施三大科技创新合作计划,我们愿在此基础上进一步提升创新合作水平。重点在智能航运、农业水利、航空航天、生命科学、电子信息、新材料、化学、环保等领域,加强人才培养、联合研究、成果转化等合作,通过优势互补达到"1+1>2"的效果。
We need to cultivate new growth drivers in our cooperation on innovation. The people of our two countries are both known for being bold innovators. While the Netherlands has been a top-tier innovative country in the world, China has also implemented an innovation strategy in recent years to drive growth and fostered a culture of entrepreneurship and innovation across society. As the new round of industrial revolution gathers momentum, global industrial and innovation chains are becoming closely entwined. All countries are involved, to varying degrees, in this process, each contributing its share and drawing benefits in return.
The Chinese and Dutch governments have implemented three major cooperation programs on science, technology and innovation. We are ready to build on the existing foundation to upgrade cooperation in this field. We should enhance cooperation in human resource development, joint research and commercialization of research results, particularly in areas such as smart shipping, agriculture, water management, aviation and space, life sciences, electronic information, new materials, chemistry and environmental protection. Such cooperation, which draws on our complementarity, will generate more benefits than if we act alone.
女士们、先生们!
Ladies and Gentlemen,
中荷合作是中欧合作的典范和缩影。当今世界正在发生深刻变革,无论形势怎么变,中国始终视欧洲为世界重要一极,始终视欧盟为全面战略伙伴,乐见一个团结、稳定、开放、繁荣的欧盟。面对世界经济不稳定不确定性因素增多的局面,中欧作为全球两大重要经济体,应当加强战略沟通和协调合作,携手应对挑战。希望欧方放宽相关限制,扩大对华高端装备、高新技术产品出口。中欧投资协定谈判已取得积极进展,双方应继续努力,推动谈判达成实质性成果。中欧自贸区建设是双方经贸关系高水平发展的"推进器",我们愿与欧方一道,为此筑牢基础,尽早启动联合可行性研究。
China-Netherlands cooperation is a fine example of China-Europe cooperation. The world today is undergoing profound changes. Yet no matter how the situation may evolve, China will always see Europe as an important pole in the world and the EU as a comprehensive strategic partner. China hopes to see the EU staying united, stable, open and prosperous. Given the growing uncertainties and destabilizing factors in the world economy, there is every reason for China and the EU, as two major economies, to enhance strategic communication and coordination, and respond to the challenges together.
We hope the EU will ease restrictions and increase the export of high-end equipment and high-tech products to China. We need to build on the progress in the negotiations of a bilateral investment agreement to push for substantive outcomes. A possible China-EU FTA would give a big boost to the growth of our economic and trade relations. We are ready to work with the EU to lay a solid foundation for the FTA by launching a joint feasibility study as early as possible.
中荷合作、中欧合作要走向深化,离不开自由开放的环境。当前,单边主义和保护主义明显抬头,多边贸易体制受到冲击。以规则为基础、以世贸组织为代表的多边贸易体制,是各方总结历史教训、经过长期艰辛努力建设起来的,在全球经贸体系中发挥着不可替代的作用。目前,世贸组织成员贸易额已占全球贸易额的98%以上。中欧同为多边贸易体制的受益者,也是世贸组织权威性有效性的维护者。当然,世贸组织的一些规则需要改革完善,我们已为此建立了联合工作组,近期还举行了首次对话。中方认为,世贸组织的开放、透明、包容、非歧视等基本原则不能改,贸易自由化方向不能变,改革应照顾大多数成员的关切,维护发展中成员的发展权益、特殊与差别待遇,致力于缩小南北差距。中国支持自由贸易,也主张公平贸易,因为没有自由贸易就没有公平贸易,不公平的贸易不可持续。但自由贸易、公平贸易都应基于公认的世贸规则。
To deepen China-Netherlands and China-EU cooperation, a free and open environment is indispensable. Yet, the rise of unilateralism and protectionism has dealt a blow to the multilateral trading regime. The rules-based multilateral trading regime, represented by the WTO, was built with long and hard efforts by all parties on the basis of learning the lessons of history. It has played an irreplaceable role in the global trading system. Trade among WTO members now accounts for more than 98 percent of global trade. China and the EU are both beneficiaries of the multilateral trading regime and advocates for upholding the authority and effectiveness of the WTO.
That being said, some of the WTO rules do need to be reformed and improved. China and the EU have established a joint working group for this purpose, which held its first dialogue not long ago. China maintains that the fundamental principles of the WTO, such as openness, transparency, inclusiveness and non-discrimination, should not be compromised. The direction of trade liberalization should continue to be followed. Reforms should accommodate the concerns of the majority of the membership, uphold the development rights and interests as well as the special and differential treatment of the developing members, and serve to narrow the gap between the North and the South. China supports fair trade as well as free trade. Without free trade, there will be no fair trade; trade that is unfair is simply unsustainable; be it free trade or fair trade, all trade should be based on universally recognized WTO rules.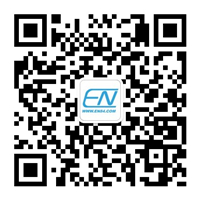 英文巴士公众号
扫一扫,资讯早。