李克强总理会见采访两会的中外记者并回答提问
Premier Li Keqiang Meets the Press
十三届全国人大一次会议20日上午在人民大会堂举行记者会,国务院总理李克强应大会发言人张业遂的邀请会见中外记者,并回答记者提问。国务院副总理韩正、孙春兰、胡春华、刘鹤参加。
The First Session of the 13th National People's Congress held a press conference on 20 March 2018. Premier Li Keqiang met with Chinese and foreign reporters and answered their questions at the invitation of Spokesperson Mr. Zhang Yesui. The press conference was also attended by Vice-Premiers Han Zheng, Sun Chunlan, Hu Chunhua and Liu He.
李克强总理向中外记者介绍了各位副总理,并对大家表示感谢,欢迎大家提问。
Premier Li Keqiang presented the newly-appointed vice-premiers and thanked members of the media. He then opened the floor to questions. The following is a transcript of the press conference.
李克强:媒体的各位朋友们,女士们、先生们,感谢你们为中国两会作出了大量的报道、付出的辛劳,在这里向你们表示衷心的感谢。
我先介绍一下几位新任的副总理:韩正副总理。孙春兰副总理。胡春华副总理。刘鹤副总理。
下面欢迎媒体的朋友们提问。
Premier Li Keqiang: Members of the media, ladies and gentlemen, let me begin by expressing my high appreciation to all of you for your hard work in covering the NPC and CPPCC sessions. Before taking your questions, let me present to you the newly-appointed vice-premiers. They are: Vice-Premier Han Zheng, Vice-Premier Sun Chunlan, Vice-Premier Hu Chunhua and Vice-Premier Liu He. Now the floor is open for questions.
彭博社记者:今年是中国改革开放40周年。在过去的40年中,中国取得了巨大的经济发展成就,成功使数亿人脱贫。在中国进入新时代以后,面临的问题将更加复杂,我们认为中国改革开放的模式也会经历一些变化,这集中体现在这次两会期间通过了政府机构改革方案以及进行修宪等。请问中国特别是在吸引外资和促进外贸方面,奉行的改革开放模式会跟过去40年有什么不同?
Bloomberg: This year is the 40th anniversary of China's reform and opening. Over those 40 years, China has enjoyed unprecedented economic growth and hundreds of millions of people have been pulled out of poverty. But it's becoming increasingly clear that China is entering a new era, where problems are going to become more complicated and the model of reform and opening is also changing, highlighted by the restructuring of the government departments and the revisions of the Constitution that were passed by the National People's Congress this year. I wanted to ask you what will the biggest difference be between reform and opening in this new era versus the past, especially when it comes to foreign investment and trade?
李克强:中国40年来有目共睹的经济社会发展成就和开放是密不可分的。开放推动了改革,促进了发展。可以说中国人民从开放中尝到了甜头。去年年初,习近平主席在达沃斯世界经济论坛发表演讲时明确表示,中国将继续维护自由贸易,开放是中国的基本国策。如果说中国的开放有新变化的话,那就是门会越开越大。中国经济已经深度融入世界经济,关上门等于挡住了我们自己的路。
Premier Li: Opening-up has been instrumental to China's economic and social transformation in the past 40 years. It has driven China's reform agenda, promoted its development and delivered real benefits to the Chinese people. In his speech at the World Economic Forum meeting in Davos last year, President Xi Jinping made it clear that China will continue to uphold free trade and pursue opening-up as a fundamental policy. If there's anything that's going to be different from the past, it will be that China will open even wider to the world. With its economy so integrated into the global economy, closing China's door will only hinder our own progress.
新的变化意味着进一步扩大开放,我们在开放方面还有较大的空间和潜力。比如货物贸易,我们商品进口税率水平在世界上处于中等水平,我们愿意以更开放的姿态进一步降低商品进口的总体税率水平。一些市场热销的消费品,包括药品,特别是群众、患者急需的抗癌药品,我们要较大幅度地降低进口税率,对抗癌药品力争降到零税率。对于服务贸易,我们现在是逆差,进一步开放服务业会付出一些代价,但可以促进提高我们产业的竞争力。下一步重点要放宽服务业的准入,比如在养老、医疗、教育、金融等领域,我们会加大放宽准入力度,在一些领域逐步放宽甚至取消股比限制。我们还会全面放开制造业,在这方面不允许强制转让技术,我们将保护知识产权。
China will continue to open up; indeed, there is still broad space to do so. China's import tariffs are at the medium level internationally. We are committed to bringing them down still further, particularly for high-demand consumer goods. For instance, we aim to adopt zero tariff for the much-needed anti-cancer drugs.
On the other hand, China runs a deficit in trade in services. Further opening of the services sector will entail a cost, but it will make the sector more competitive. We plan to widen access to elderly care, health care, education and financial services. We will ease or lift the cap on foreign ownership in some sectors. We will also make the manufacturing sector fully open. There will be no mandatory requirement for technology transfer, and intellectual property rights will be better protected.
我们的外商投资负面清单会进一步调整缩减。今年及今后几年会逐步放宽准入。而且我们还要加快推进涉及外商投资的三个法律合并成一个基础性法律,以实现给外商准入前国民待遇的承诺。至于你提到的修宪、机构改革与开放的关系,这次全国人民代表大会已经批准了宪法修正案和政府机构改革方案,我们会遵循宪法,推进机构改革,这将更有利于坚持我们对外开放的基本国策。
The negative list for inbound investment will be shortened in the course of this year and the coming years. We aim to merge the three laws governing foreign investment into one law, and fully honor our commitment to foreign investors of pre-establishment national treatment.
As for your question about how the constitutional amendment and institutional reform is going to impact China's opening-up, now that the constitutional amendment and government institutional reforms have been adopted at the NPC session, we will faithfully observe the amended Constitution and follow through on institutional reform. This will reinforce our commitment to the fundamental policy of opening-up.
我在报纸上看到,部分媒体对中国的开放有这样那样的议论,所以我多说两句。我们的努力方向是要使13亿人的市场逐步成为中外企业、各类所有制企业都可以公平竞争的市场,给中国消费者以更多的选择,促使中国产品和服务升级,促进经济向高质量的方向发展。
I can see from some media reports that opinions are divided on market openness in China. Let me make this clear. Our goal is to gradually create a level playing field in a market of 1.3 billion consumers for both Chinese and foreign-invested enterprises of all types of ownership. This will provide Chinese consumers with more options and incentivize the upgrading of Chinese products and services and that of the overall economy.
当然,中国的开放是一个渐进的过程,有些当时看起来并不起眼的开放举措,几年后回过头来看,可能成效令人惊讶。比如说5年前我们简化了因私护照办理和出境的手续,结果出境人次从当年的7000多万增加到去年的1亿3千多万,而且其中多数都是去旅游和消费。所以看中国的开放,不仅要看细节、领域,更要看长远、全景。当然,开放是双向的、是相互的,就好像双人划船,光靠单人使力,这个船只能原地打转。只有两人同向用力才能向前进。
This said, China's opening-up will be an incremental process. In retrospect, a modest step of opening-up may sometimes yield enormous benefits. For example, five years ago we simplified the procedure for getting passports and traveling overseas. As a result, the number of outbound trips made by Chinese citizens surged from 70 million to 130 million last year, most of them being tourists and shoppers. In making sense of China's opening-up, one needs to pay attention to the concrete steps in specific areas, but more importantly take a panoramic and long-term view. I also want to emphasize that opening needs to work both ways. It's like rowing a boat: if only one of the two oars people is giving it their best, the boat will just keep turning on the spot. They'll only move forward if both are working in the same direction.
中国日报社记者:总理您好,今年两会期间,有代表委员提出要像当年抓GDP一样,抓"放管服"改革,同时也有人说,中国目前的制度性成本还是很高,办事还是比较难。请问总理,"放管服"改革要放多少?放了以后该怎么管?是否有一个明确的目标?
China Daily: During this year's "Two Sessions", some delegates expressed the view that the Chinese government should pursue the reform of its own functions with the same determination as in pursuing GDP growth in the past. At the same time, we have also heard some complaints suggesting that the government-imposed transaction cost in China remains high, and it is still difficult for the people to get things done. So I would like to ask you, Mr. Premier, what more steps will the new government take to streamline administration and delegate powers? And what will the government do to enhance compliance oversight? Are there any specific goals in this area?
李克强:这是一个很重要的问题。上届政府伊始,我们抓住转变政府职能这个"牛鼻子",推动简政放权、放管结合、优化服务改革,就是要理顺政府和市场的关系,激发市场的活力和社会创造力。可以说这方面已经取得了阶段性成果,成为政府持续推进自身改革、解放和发展生产力的一个利器。
Premier Li: You asked a very important question. The transformation of government functions was high on the agenda during our first term. We saw the effort to streamline administration, delegate powers, and improve compliance oversight and government services as pivotal to getting the relationship between the government and the market right, which will further stimulate market vitality and public creativity. I'm happy to say that our efforts have paid off, and these measures have become an effective means for further reforming government functions and for unleashing and developing the productive forces.
这次两会期间,我到代表团、联组会参加审议和讨论,不少代表委员都提出,在推进供给侧结构性改革的时候,政府要着力推动优化营商环境,提供办事便利,这可以说是市场主体和人民群众对改革比较迫切的愿望,他们提的有很多看似小问题,实际上连着大政策。我们要见端知本,改革就是要把突破点推向离市场、群众最近的地方,把民之所望作为改革所向。
In my discussions with them during this year's "Two Sessions", many delegates raised the hope that in pursuing supply-side structural reforms, the government will focus more on improving the business environment and making things easier for people to get things done. These voices represent the high expectation of market entities and our people for further actions. The issues they raise may seem small, yet they bear on major policy decisions. We must heed this call by tackling the root of the problems and pushing for breakthroughs in areas most closely related to the market and to the lives of our citizens to better respond to their needs.
"天下大事必作于细"。在放宽市场准入方面,今年要在六个方面下硬功夫,也可以把它形象地说成是六个"一",那就是企业开办时间再减一半;项目审批时间再砍一半;政务服务一网办通;企业和群众办事力争只进一扇门;最多跑一次;凡是没有法律法规依据的证明一律取消。现在我们开办企业的时间经过几年的努力,可以说已经降了不少,但是全国平均还要22天,而在一些发达国家,只需要不到一天的时间。我们项目施工许可的办理时间就更长了,所以必须减繁。这六个"一"都是减,再加上减税、减费,这些都是动政府"奶酪"的,是伤筋动骨的改革。
As we say in Chinese, every single detail counts in the accomplishment of big tasks. Going forward, these are the 6 things we plan to do. We'll cut the time it takes for opening a business by another half; we will reduce the time required for reviewing a project application by another half; we will put in place, at the national level, an e-platform for accessing government services; we will work to see that our people can get things done in one office, without the need for a second trip; and we will ensure that any requirement for certification that has no basis in law or regulations will be abolished.
Thanks to efforts in recent years, we have significantly cut the time required for opening a business in our country. But it still takes 22 days on national average, whereas it takes maybe less than a day in a developed country. And it takes even longer for one to get a project permit in China. So, with regulatory streamlining and further tax and fee cuts, we are making profound adjustments to government functions. This is like moving the government's own cheese.
当然,要放得开,还必须管得住、管得好。我们要加强事中事后监管,就是要管住市场秩序,对那些假冒伪劣、坑蒙拐骗、欺行霸市,乃至搞不正当垄断的,就要把它驱逐出市场,甚至严加惩罚,因为它妨碍公平、阻碍创新,也有悖社会道德。市场活力和人文精神是相辅相成的。当然,我们加强监管,也要注意防止扰民。比如这次机构改革,我们就把涉及市场监管的一些部门合并了,推进综合执法,避免多个"大盖帽"去管一个小商贩。
Any regulatory streamlining can only serve its purpose when supported with enhanced compliance oversight, which helps to enforce market order. All acts of malpractice involving cheating in the marketplace, making or selling fake or substandard goods, or running unlawful monopolies, will be dealt with in strict accordance with the law and banned from the market, as they are the enemy of fairness and innovation and go against social ethics.
We believe that a vibrant market and care for the people should go hand in hand. Compliance oversight should not cause undue inconveniences to average citizens. In this round of government institutional reform, for example, we have decided to merge the various market regulatory bodies in order to slim down the bloated ranks of officials who deal with market entities on a daily basis and exercise unified law enforcement.
刚才第一位记者讲到两会的时候提到机构改革,这次国务院机构改革还包括了国税和地税的合并,这令我想起了一件事。我参加一次座谈会,有专家跟我说他去调研时发现,在餐馆里边吃饭是由地税向餐馆收营业税,而要打包带走就由国税来收增值税。他问当地有关方面,要是站在餐馆门槛上吃该由哪个部门来收税啊?当时对方给他的回答是"你这是抬杠"。但在现实当中的确有这样的事情。我们这几年通过推动营改增、取消营业税,实现了税收以共享税为主,这样国税、地税合并就有了基础,可以避免多头收税、干扰企业的行为。所以放要放出活力,管要管出公平。管也是要触动利益的。
The first reporter who asked a question mentioned this round of government institutional reform. One part of it is to combine the state and local tax offices at and below the provincial-level. This actually reminds me of a recent discussion I had with a group of scholars. One of these experts had been doing some local research, and discovered that if you sit and eat in a restaurant, the local tax office collects business tax. But if you order takeaway, the state tax office collects VAT. So he asked a tax officer: what if I stand and eat in the doorway of the restaurant? Who collects the tax then? The officer replied, "That's just nitpicking for the sake of it." But actually, it's true that this kind of problem exists.
In recent years, as you may know, we have introduced the reform to replace business tax with value added tax. This has enabled the sharing of tax revenues and provided the foundation for the merging of tax authorities at the central and local levels to avoid duplications that burden businesses. So all in all, our regulatory rollback and compliance oversight will contribute to a more energized market and the creation of a level playing field. I should also add that vested interests will be dealt with in the enhanced compliance oversight process.
"利民之事,丝发必兴"。推进改革、做好政府工作,就是要为公、唯实、利民。我们要努力为市场主体优化营商环境、为人民群众提供办事便利,敢于自我革命。只要是为了人民的利益,我们万难不辞、万险不避。
Nothing is too small for us to do if it delivers concrete benefits to our people. The ultimate purpose of all reform measures and endeavors of the government is to serve the common good, be results-oriented, and benefit the people. In this regard, the government will further reform itself to foster a better business environment for market players, and make it easier for our people to access government services. In so doing, this government will rise up to all challenges and press ahead against all odds.
韩联社记者:随着韩朝双方商定下月举行首脑会谈,朝鲜表明无核化意愿,美国总统特朗普同意同朝鲜领导人会晤,近来朝鲜半岛局势出现较大变化。在此情况下,中方对解决半岛问题有何期待?将为此发挥何种作用?中方是否还会继续推进六方会谈以解决半岛问题?
Yonhap News: There have been significant developments on the Korean Peninsula recently, with an inter-Korean summit planned for next month, the DPRK indicating willingness to denuclearize, and the US President agreeing to meet with the North Korean leader. Under such circumstances, I would like to ask, Mr. Premier, what does China expect from the settlement of the Korean nuclear issue and what role is China prepared to play to this end? Will China push forward the Six-Party Talks to resolve the nuclear issue?
李克强:我们乐见半岛出现缓和的趋势,也支持一切有利于通过对话谈判解决半岛核问题的努力,中方会尽最大努力来推动和实现半岛无核化、维护和保持半岛和平稳定。我们希望看到各方拿出诚意,付诸行动,尽快把半岛核问题拉回到谈判桌上来,使半岛无核化与半岛和平稳定能有新的进展,这对有关各方、对世界都是好事。半岛是我们的近邻,直接和中国的利益攸关,我们的关注度是可想而知的。
Premier Li: We welcome the recent de-escalation of tensions on the Korean Peninsula. China supports all efforts that are conducive to the resolution of the Korean nuclear issue through dialogue and negotiation. China will continue to do all it can to take forward the denuclearization process and uphold peace and stability on the Korean Peninsula. We hope that all parties will show sincerity and take concrete actions to get the nuclear issue back to the track of negotiation and strive for new progress towards denuclearization and peace and stability on the Korean Peninsula. We believe this serves the interests of all parties and the world at large.
The Korean Peninsula is in China's close neighborhood. China's own interests are at stake. So you can well imagine how concerned we are with the situation there.
中央电视台记者:现在有一些民营企业家担心财产得不到有效保护,心里没有安全感,不敢投资,甚至有一些还在想方设法地向外转移资产,在有些地方还出现了一些企业家投诉政府的不作为和乱作为的情况。您对此怎么看?针对这样的问题打算怎么解决?
CCTV: Concerned about the safety of their property, some private business people are reluctant to make new investments. Some are even trying to transfer their assets overseas. We have also heard complaints from private businesses about the inaction or arbitrary behaviors on the part of some government officials. Premier Li, what will your government do to resolve this problem?
李克强:中国改革开放以来,我们一直坚持"两个毫不动摇",可以说包括国企、民企等各类所有制企业,为中国经济取得历史性成就都付出了巨大的努力,作出了贡献。现在民营企业税收占半壁江山,对城镇新增就业的贡献率达90%。当然,一段时间以来,的确出现民企投资偏弱的现象,这和产权保护以及多方面的问题相关,我们高度重视。
Premier Li: Since reform and opening-up, we have remained committed to unswervingly consolidating and developing the public sector and unswervingly supporting and developing the non-public sector. It is fair to say that businesses of all types of ownership, private as well as state-owned, have made important contributions to the historic progress of the Chinese economy in the past few decades. Nowadays, private businesses account for about half of the tax revenues. They also contribute 80% to employment and create 90% of new urban jobs. It's true that private investment has been less than robust due to weak protection of property rights and some other factors. We are paying high attention to addressing this problem.
保护产权就是保护社会主义市场经济的基石,就是保护生产力,我们一直把各类合法产权的保护是放在心上的,而且逢难必解。记得去年在记者会上,有人担心住宅土地使用权到期后会不会有问题,我们明确表示可以延期、不影响交易,而且这方面要抓紧修法。对农民土地承包第二轮到期,我们也明确提出继续延长30年。我们还在多方面采取措施,维护合法产权,运用法律加强保护,这也是弘扬法治精神。
Property rights are the cornerstone of our socialist market economy. Protecting lawful property rights is like nurturing the productive forces. Hence it has been a high-priority item on the government agenda, and every effort has been made to tackle the problems our people have encountered in this area. For example, at last year's press conference I was asked about the potential effect of the expiration of land use rights for residential homes. I responded by pledging automatic renewal of the rights and the protection of all such transactions. I also called for amending the relevant law to reflect this policy. Since then, we have also reaffirmed the extension of the current rural land contracts by another 30 years. These are examples of our efforts to protect property rights through means of law, which is a good indication of our commitment to the rule of law.
保护产权必须要尊重合同,弘扬契约精神,不能把合同当做废纸。的确,有些地方的某些行为不好,新官不理旧账,换了一个官员,过去的合同就不算了。政贵有恒,不能把合同当废纸。对此我们是坚决制止的,而且要予以处罚。去年我们有关部门抓住几个典型案件,把涉产权的错案纠正过来,这也表明了我们的决心,就是要持续向社会发出信号:让恒产者有恒心,让投资者有信心,让各类产权的所有者安心,给所有合法产权所有者都吃上长效的定心丸。
Let me emphasize that contracts must be honored and not treated as scrap paper. Continuity is essential to good governance. New officials must not be allowed to disavow obligations undertaken by their predecessors; those who have done so will be duly punished. Last year, some property rights cases which were poorly adjudicated were redressed. These actions are meant to send a signal to the society of our resolve to ensure that all property owners and investors, regardless of the type of ownership, will have peace of mind as long as they operate within the confines of the law.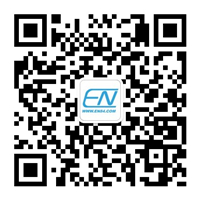 英文巴士公众号
扫一扫,资讯早。