New Year Message by Singaporean Prime Minister Lee Hsien Loong
文章源自英文巴士-https://www.en84.com/1530.html
31 December 2016文章源自英文巴士-https://www.en84.com/1530.html
文章源自英文巴士-https://www.en84.com/1530.html
My fellow Singaporeans,文章源自英文巴士-https://www.en84.com/1530.html
文章源自英文巴士-https://www.en84.com/1530.html
2016 has been a full year. One major focus has been the economy. Overall, we are not doing badly, considering the global economic uncertainties. We expect growth this year to be one plus percent, still positive though less than we hoped for. While the labour market has eased, unemployment remains low and we are still creating new jobs. I know many employers and workers are concerned, but rest assured the Government is watching this closely.文章源自英文巴士-https://www.en84.com/1530.html
文章源自英文巴士-https://www.en84.com/1530.html
We have launched schemes to help workers adapt and grow in the new environment, to place and train workers in jobs that are being created, and to offer career support to professionals changing careers in mid-life. SkillsFuture is ramping up Earn and Learn programmes, Study Awards and Fellowships for different sectors. Working with business groups and unions, we are developing Industry Transformation Maps tailored for different industries. The Committee on the Future Economy is working on longer-term strategies for growth, and will publish its recommendations in a few weeks' time.文章源自英文巴士-https://www.en84.com/1530.html
文章源自英文巴士-https://www.en84.com/1530.html
Another major focus has been strengthening ties with major partners to create opportunities for Singapore companies and Singaporeans. Prospects for the TPP, the Trans-Pacific Partnership have dimmed, but we continue to pursue other avenues of economic cooperation, including the RCEP, the Regional Comprehensive Economic Partnership. We concluded a Comprehensive Strategic Partnership with Australia. With China, our Chongqing Connectivity Initiative is making progress. I held a retreat with President Joko Widodo of Indonesia in Semarang, where a Singapore company is developing Kendal Industrial Park. Most recently, we signed with Malaysia the Bilateral Agreement for the High Speed Rail.文章源自英文巴士-https://www.en84.com/1530.html
At the same time, we are making Singapore a City for All Ages. 26,000 households collected keys to their new or resale HDB flats and enjoyed generous housing subsidies. 150,000 senior citizens are benefitting from Silver Support. We have completed our review of the CPF and launched the $3billion Successful Aging Masterplan. More parents are enjoying good and affordable preschools, with 17,000 more children benefitting from MOE Kindergartens and Anchor and Partner Operators. Our students have topped international rankings in PISA and TIMSS assessments for reading, math and science, and they are ready to face the brave new world.
We have also updated our political institutions, in particular, the Elected Presidency. We now have a constitutional safeguard to ensure that we regularly elect Presidents from the different ethnic groups. The next presidential election will be reserved for Malay candidates. I look forward to Singapore again having a Malay Head of State since Yusof Ishak, our first President.
Singapore is making good progress, but the world around us is in flux. These are difficult and uncertain times. In developed countries, a mood of nativist nationalism has grown. There is profound angst and discontent with the impact of technology and globalisation. People want to shut themselves off, to insulate themselves from foreign competition. This will most likely hurt themselves and fail to improve their lives. In any case, small countries like Singapore cannot close ourselves up. Our best choice is to stay open, to continually reinvent ourselves, and to stand out among the countries of the world.
In our own region, the terrorism threat has grown, even within the last year. Race and religion continue to be prominent issues. In neighbouring countries, these powerful forces are affecting politics, and creating tensions and uncertainty.
Whatever the challenges, I am confident that Singapore will pull through, because of the spirit and resilience of our people. In this past year, I have met many Singaporeans who have proven that we can achieve anything we set our hearts on.
I met Singaporeans actively pursuing lifelong learning. Like Ms. Adelene Teck, an occupational therapist for 20 years, now studying for a degree at the Singapore Institute of Technology (SIT). Her fellow students are all much younger than her, but she is undeterred, and making progress alongside them!
Mr. Muhd Shamir started as a molecular biologist, but after seven years, he launched his own technology start-up at Launchpad@Block 71. A young entrepreneur, Shamir is active in the AMP, the Association of Muslim Professionals, helping AMP to set up a co-working space for other budding startups. During SG50, he was one of the organisers of Kita X, a festival that rallied young Singaporeans to exchange ideas to make Singapore better for the next 50 years.
Memorably, Joseph Schooling showed us how big, improbable dreams can come true with faith and determination. It was not easy, but he put in the hard work. As he walked out to the pool in Rio that day, he carried the hopes of all of us. We cheered him on, hearts in our mouths, as he swam the Men's 100m butterfly. When his hand touched the wall, the whole nation roared in celebration! For the first time, Majulah Singapura played at the Olympic Games, and we sang our hearts out.
We did it again a month later, when Yip Pin Xiu struck double gold, breaking two world records along the way, and Theresa Goh won a bronze, at the Paralympic Games. Our spexScholars' achievements were the result of years of dedication, sacrifice and hard work. They dared to dream, and were determined to make their dreams come true. They proved, in Joseph's words, that "even people from the smallest countries in the world can do extraordinary things".
Besides those who win gold medals, or dream of changing the world with their start-ups, I also met everyday heroes who quietly do their best, day in and day out. Volunteers like Lalithama Nair, who conducts free gardening programmes for children and mentors teenagers to care for the environment. Pioneer Generation Ambassadors like Koh Ting Beow, Satyabhama Karunakaran, and Azizah, who not only go door-to-door to explain the Government schemes to senior citizens, but go out of their way to befriend them, personally bringing them to clinics for check-ups, selflessly offering help and support. Their sustained, collective efforts help make a strong and cohesive society.
It is because of all these Singaporeans and many more that I am confident we can continue to do well despite the uncertain times.
The Singapore story is a story of ordinary Singaporeans doing extra-ordinary things together. It is your story, my story, and the stories of everyone around us. It is the story of one united people, regardless of race, language and religion, carving out our place in the sun. With this enduring spirit, we will make Singapore a better and happier home for ourselves and for our next generation.
Happy New Year!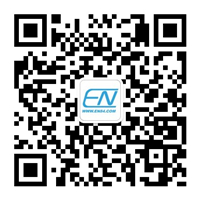 英文巴士公众号
扫一扫,资讯早。