Message from the Governor General and Commander-in-Chief of Canada to the Members of the Canadian Armed Forces and of the Foreign Service
文章源自英文巴士-https://www.en84.com/10421.html
December 22, 2020文章源自英文巴士-https://www.en84.com/10421.html
文章源自英文巴士-https://www.en84.com/10421.html
Hello, everyone. I am Julie Payette, Governor General of Canada, and I am speaking to you from Rideau Hall, in Ottawa.文章源自英文巴士-https://www.en84.com/10421.html
文章源自英文巴士-https://www.en84.com/10421.html
If these were normal times, right now, most people would be busy planning gatherings for the holiday season. They would be organizing outings and visits, and family reunions, and New Year parties.文章源自英文巴士-https://www.en84.com/10421.html
文章源自英文巴士-https://www.en84.com/10421.html
But this year, everything is different.文章源自英文巴士-https://www.en84.com/10421.html
文章源自英文巴士-https://www.en84.com/10421.html
The world has been battling a deadly virus for 9 long months. There has been a lot of suffering and we mourn those who have passed. But we are not out of the woods yet, and we must keep our guards up, stay distanced and remain patient. But thanks to science, we now see the light at the end of the tunnel. We will meet again.文章源自英文巴士-https://www.en84.com/10421.html
Canadians have stepped up in a remarkable way throughout the pandemic, showing their resilience and compassion, but none more so than those who serve our country and its citizens, here and abroad. We owe an immense debt of gratitude to the frontline workers, and to you, the men and women of the Canadian Armed Forces and of the Canadian Foreign Service.
Since the beginning of my mandate, I have had the privilege of meeting and working with many of you, and I have witnessed first-hand your immense contribution. Whether you are part of our military deployments, or work as officers in the more than 260 Canadian establishments around the world, you provide essential services, strengthening relationships and advancing Canada's interests, in a spirit of collaboration and respect.
From the onset of the pandemic, I saw the troops go beyond the call of duty to assist and support, and I admired the skills of our foreign service officers as they coordinated the safe return of Canadians, all the while, continuing their work in a new reality of lockdowns, masks and public health restrictions.
I know how exacting the duties of personnel deployed overseas can be in today's increasingly complex world. You live your lives around service and dedication, often under demanding conditions, sometimes at significant risks, and always away from home.
For this, and for all you do for the nation, I thank you. Your work matters and you serve with integrity, courage and commitment. You are all extraordinary ambassadors of Canada.
In closing, let me pay tribute to those members of the Canadian Armed Forces who lost their lives serving our country this year. And I would also like to salute the military and diplomatic families across Canada whose love and encouragement allow you to perform at your very best, wherever you may be.
Happy holidays and all the best to you and to your loved ones for the new year.
Take care and please stay safe.
Message de la gouverneure générale et commandante en chef du Canada aux membres des Forces armées canadiennes et du Service extérieur canadien
 
Le 22 décembre 2020
Bonjour! Ici Julie Payette, gouverneure générale du Canada, et je vous parle depuis Rideau Hall, à Ottawa.
Si nous étions en temps normal, les gens seraient bien occupés, présentement, à planifier des rassemblements pour la période des fêtes. Ils s'organiseraient des sorties et des visites, des réunions de famille et des soirées du Nouvel An.
Mais cette année, tout est différent.
Le monde entier lutte contre un terrible virus depuis neuf longs mois. Il y a eu beaucoup de souffrance et nous pleurons ceux qui sont décédés. Mais nous ne sommes pas encore au bout de nos peines, et nous devons rester vigilants, garder nos distances et être patients. La bonne nouvelle, c'est que grâce à la science, la lumière luit maintenant au bout du tunnel. Nous nous rencontrerons de nouveau.
Tous les Canadiens ont fait preuve de résilience, de compassion et d'une capacité d'adaptation remarquable tout au long de la pandémie, mais encore plus particulièrement, ceux qui servent le pays et ses citoyens, ici et à l'étranger. Nous sommes immensément reconnaissants aux travailleurs de première ligne, et envers vous, les hommes et les femmes des Forces armées canadiennes et du Service extérieur canadien.
Depuis le début de mon mandat, j'ai eu le privilège de rencontrer et de travailler avec beaucoup d'entre vous et j'ai été témoin de votre immense contribution. Que vous soyez en mission militaire ou déployés comme officiers dans les quelque 260 établissements canadiens dans le monde, vous fournissez des services essentiels, qui solidifient nos relations et font progresser les intérêts du Canada, toujours dans un esprit de collaboration et de respect.
Depuis le début de la pandémie, j'ai vu les troupes ne reculer devant aucun effort pour aider et soutenir, et j'ai admiré les compétences de nos agents de service extérieur alors qu'ils ont coordonné le retour sécuritaire des Canadiens, tout en poursuivant leur travail avec cette nouvelle réalité du confinement, des masques et des restrictions de santé publique.
Je sais à quel point les tâches des personnes déployées à l'étranger peuvent être exigeantes, particulièrement en ce monde de plus en plus complexe. Votre vie est faite de service et de dévouement, souvent dans des conditions difficiles, parfois même fort risquées, toujours loin de chez vous.
Je vous remercie sincèrement de tout ce que vous faites pour la nation. Votre travail est important et vous servez avec intégrité, courage et engagement. Vous êtes tous des ambassadeurs extraordinaires de notre pays.
En terminant, permettez-moi de rendre hommage aux membres des Forces armées canadiennes qui ont perdu la vie au service du pays cette année, et j'aimerais aussi saluer les familles militaires et diplomatiques de tout le Canada qui vous apportent amour et soutien et vous permettent de donner le meilleur de vous-même, où que vous soyez.
Je vous souhaite de très joyeuses fêtes et mes meilleurs vœux à vous et à vos proches pour la nouvelle année.
Prenez bien soin de vous. Et restez en sûreté!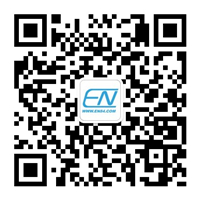 英文巴士公众号
扫一扫,资讯早。