Prime Minister Boris Johnson's New Year's Message
31 December 2019
Hello folks, I hope you've all had a fantastic Christmas and are still enjoying the festivities.
As we say goodbye to 2019, let's also bid farewell to the division, the rancour, the uncertainty which has held this country back for too long, 2020 is upon us, and now we have a wonderful opportunity to unite as a country and move forward together.
I want you to know that I am going to be working my socks off to deliver on your priorities, and to make this the year that we unleash Britain's potential.
Of course, we start this month by getting Brexit done. On the 31st, we'll be out of the EU, free to chart our own course as a sovereign nation, taking back control of our money, our laws, our borders and our trade. And with that certainty, we will restore confidence for people and businesses, and help unleash a pent-up tidal wave of investment. But that's just the start…
We have a packed, ambitious agenda ahead: as the people's government, delivering the people's priorities, boosting the NHS with the biggest cash injection in its history, renewing our schools, and improving standards in the classroom, backing our scientists in everything from gene therapy to electric vehicles, better infrastructure to bring people together, making our streets safer, our environment cleaner, and our Union stronger. A Britain where we are uniting, levelling up, and spreading opportunity to every corner of our country.
We have so much to look forward to in 2020. With the Summer Olympics in Tokyo, EURO 2020, the games in London and Glasgow and the final at Wembley. And the UN Climate Change Summit, also in Glasgow, where we will lead the way in finding the solutions to protect our planet.
And of course – this year, 2020 – I promise no more elections, no more referendums. Again and again, during the election campaign as I travelled to every corner of the country, I met fantastic people, visited fantastic businesses, and spoke to the many talented, compassionate, funny, hard-working, ingenious people that make this the greatest place on Earth.
I know there is an incredible future ahead for this country. Let's make this the moment when we put the divisions behind us. Let's come together and go forward with confidence into the 20's – an exhilarating decade of growth, prosperity, and opportunity.
Together, folks, let's make 2020 the start of something special.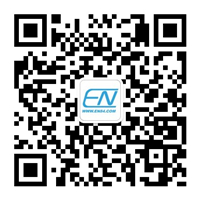 英文巴士公众号
扫一扫,资讯早。