Weekly Democratic Address
June 14, 2019
Hi, I am Congresswoman Jan Schakowsky, and I proudly represent the 9th Congressional District of Illinois.
Throughout this weekend, House Democrats are in their districts taking action around the number one issue for Americans today: health care!
My colleagues across the nation are holding rallies, events, and roundtables to highlight all of our bold legislative action to protect the health of the American people.
Since January, House Democrats have passed 10 important bills to protect our care and lower health care costs.
Five of these bills will lower prescription drug prices by helping get lower-cost generic drugs to market faster.
Another five bills will reverse Republican sabotage of the Affordable Care Act, strengthen health care and protect coverage of pre-existing conditions for all the American people.
These are just the bills that we have already passed.
But there is more vital legislation making its way through the committees like the one I sit on, and I have for almost 20 years, the Energy and Commerce Committee.
My committee has held essential hearings on increasing drug prices – drug price transparency – to lower drug costs, investing in America's public health system, and protecting patients from surprise…what we call surprise medical billing when they have a health care emergency.
Other Committees have held hearings on pathways to universal health care, existential threats to reproductive rights in the United States, and alleviating racial disparities in maternal mortality and morbidity.
Now, this week, we are in our districts talking with and listening to our constituents about these issues and more.
You know, this is June – and that means it is Pride Month and the 50th Anniversary of the Stonewall Riots.
As a founder of the Congressional LGBT Equality Caucus and as the proud grandmother of a transgender young man, I am proud to be holding a roundtable this Friday at the Howard Brown Health Clinic in Chicago. We're calling it 'Pride in Health Care: Addressing the Unique Health Challenges of the LGBTQ Community.'
Pride Month is an important month to focus attention on how we can better provide comprehensive and compassionate health care to all vulnerable communities in Chicago and across our nation.
House Democrats have taken bold action to address this issue, but the LGBTQ community still faces unique health care challenges that have been made worse by the Trump Administration policies.
When my colleagues and I wrote the Affordable Care Act back in 2009, we included health care provisions to protect LGBT individuals from discrimination based on sex stereotyping and gender identity.
House Democrats are committed to continue working to put patients first and protecting every American.
These issues are just some of the ways House Democrats are driving forward what we call our For The People agenda.
I encourage you to follow up with your representative to hear more about their work to protect and strengthen your health care. I'm proud to be part of a Democratic Majority, led by Speaker Pelosi, dedicated to working to protect and improve health care for the people.
Thank you and have a wonderful weekend.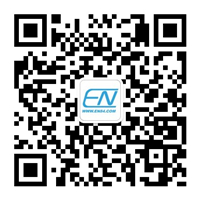 英文巴士公众号
扫一扫,资讯早。