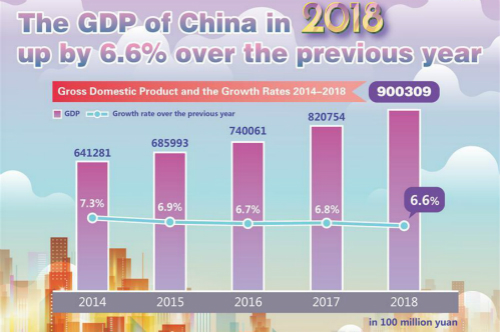 关于2018年国民经济和社会发展计划执行情况与2019年国民经济和社会发展计划草案的报告文章源自英文巴士-https://www.en84.com/6797.html
Report on the Implementation of the 2018 Plan for National Economic and Social Development and on the 2019 Draft Plan for National Economic and Social Development文章源自英文巴士-https://www.en84.com/6797.html
文章源自英文巴士-https://www.en84.com/6797.html
——2019年3月5日在第十三届全国人民代表大会第二次会议上文章源自英文巴士-https://www.en84.com/6797.html
Delivered at the Second Session of the Thirteenth National People's Congress on March 5, 2019文章源自英文巴士-https://www.en84.com/6797.html
文章源自英文巴士-https://www.en84.com/6797.html
国家发展和改革委员会文章源自英文巴士-https://www.en84.com/6797.html
National Development and Reform Commission文章源自英文巴士-https://www.en84.com/6797.html
文章源自英文巴士-https://www.en84.com/6797.html
各位代表:文章源自英文巴士-https://www.en84.com/6797.html
Esteemed Deputies,
受国务院委托,现将2018年国民经济和社会发展计划执行情况与2019年国民经济和社会发展计划草案提请十三届全国人大二次会议审议,并请全国政协各位委员提出意见。
The National Development and Reform Commission has been entrusted by the State Council to deliver this report on the implementation of the 2018 plan and on the 2019 draft plan for national economic and social development to the Second Session of the 13th National People's Congress (NPC) for your deliberation. It also invites comments from the members of the National Committee of the Chinese People's Political Consultative Conference (CPPCC).
一、2018年国民经济和社会发展计划执行情况
I. Implementation of the 2018 Plan for National Economic and Social Development
2018年,面对错综复杂的国际环境和艰巨繁重的国内改革发展稳定任务,在以习近平同志为核心的党中央坚强领导下,各地区各部门以习近平新时代中国特色社会主义思想为指导,深入贯彻党的十九大和十九届二中、三中全会精神,增强"四个意识",坚定"四个自信",做到"两个维护",按照党中央、国务院决策部署,统筹推进"五位一体"总体布局,协调推进"四个全面"战略布局,坚持稳中求进工作总基调,贯彻新发展理念,落实高质量发展要求,以供给侧结构性改革为主线,认真执行十三届全国人大一次会议审议批准的《政府工作报告》、2018年国民经济和社会发展计划,落实全国人大财政经济委员会的审查意见、十三届全国人大常委会第七次会议对"十三五"规划《纲要》实施中期评估报告的审议意见等,大力推进市场化改革、高水平开放,大力推进现代化经济体系建设,坚决打好防范化解重大风险、精准脱贫、污染防治三大攻坚战,有效应对外部环境深刻变化,统筹稳增长、促改革、调结构、惠民生、防风险,着力做好稳就业、稳金融、稳外贸、稳外资、稳投资、稳预期工作,经济保持总体平稳、稳中有进,全年经济社会发展主要目标任务较好完成,计划执行情况总体良好。
In 2018, we were confronted with a complex and volatile environment internationally and formidable tasks in promoting reform, development, and stability at home. Under the strong leadership of the Central Committee of the Communist Party of China (CPC) with Comrade Xi Jinping at its core and the guidance of Xi Jinping Thought on Socialism with Chinese Characteristics for a New Era, all regions and departments fully implemented the guiding principles of the 19th CPC National Congress and the second and third plenary sessions of the 19th CPC Central Committee. We strengthened our consciousness of the need to maintain political integrity, think in big-picture terms, follow the leadership core, and keep in alignment; increased our confidence in the path, theory, system, and culture of socialism with Chinese characteristics; and resolutely upheld General Secretary Xi Jinping's core position on the Party Central Committee and in the Party as a whole, and resolutely upheld the Party Central Committee's authority and its centralized, unified leadership.
In accordance with the decisions of the CPC Central Committee and the State Council, we pursued coordinated implementation of the five-sphere integrated plan and the four-pronged comprehensive strategy. We stayed committed to the underlying principle of pursuing progress while ensuring stability, followed the new development philosophy, fulfilled the requirement for high-quality development, and took supply-side structural reform as our main task. We implemented the Report on the Work of the Government and the 2018 Plan for National Economic and Social Development approved at the First Session of the 13th NPC, and adopted the suggestions from the review of the 2018 Plan by the NPC Financial and Economic Affairs Committee, as well as those put forth at the 13th NPC Standing Committee's Seventh Session regarding the midterm assessment report on the implementation of the 13th Five-Year Plan (2016-2020).
We focused on promoting market-oriented reforms and high-standard opening-up, worked hard to develop a modernized economy, and delivered solid progress in the critical battles against potential risk, poverty, and pollution. We responded effectively to major changes in the external environment, and took coordinated steps to achieve steady growth, advance reform, make structural adjustments, improve living standards, and guard against risk. We worked to ensure stability in employment, financial operations, foreign trade, foreign investment, domestic investment, and expectations. The economy maintained general stability and registered good progress, the main targets and tasks in economic and social development for the year were accomplished, and implementation of the 2018 Plan was successful overall.
(一)着力创新和完善宏观调控,经济运行保持在合理区间。更好发挥国家发展规划的战略导向作用,保持宏观经济政策的连续性和稳定性,坚决不搞"大水漫灌"式强刺激,在区间调控的基础上加强定向调控、精准调控、相机调控,主动预调微调、强化政策协同、做好预期管理,稳妥应对中美经贸摩擦,保持了经济平稳健康发展。
1. We employed new and improved methods of macro regulation and ensured major economic indicators stayed within an appropriate range.
We gave better play to the guiding role of national development plans to ensure continuity and stability between macroeconomic policies. We refrained from resorting to a deluge of strong stimulus policies. Instead, we strengthened targeted, precision, and well-timed regulation on the basis of range-based regulation. We took proactive measures to carry out anticipatory adjustments and fine-tuning, strengthened coordination between macroeconomic policies, and better managed expectations. We appropriately handled economic and trade friction between China and the US. With these efforts, we were able to maintain stable and sound economic development.
一是宏观调控目标较好完成。国内生产总值达到90.03万亿元,增长6.6%,符合预期目标。实施更加积极的就业政策,建立完善稳就业应急机制,创新创业带动就业的作用进一步增强,全年城镇新增就业1361万人,全国城镇调查失业率稳定在5%左右的较低水平。加强价格监测分析预警调控,做好市场保供稳价工作,全年居民消费价格温和上涨2.1%。国际收支基本平衡,外汇储备稳定在3万亿美元以上。
1) Macro-regulation targets were achieved.
China's gross domestic product (GDP) reached 90.03 trillion yuan, an increase of 6.6%, which was in line with the projected target. We implemented a more proactive employment policy, and established a sound emergency response mechanism to keep employment stable. More jobs were created through innovation and business startups. A total of 13.61 million urban jobs were added over the year, and the survey-based urban unemployment rate was kept at a relatively low level of about 5%. For prices we strengthened monitoring, analysis, early warning, and regulation, and ensured market supply and price levels remained stable. The consumer price index (CPI) registered a moderate rise of 2.1% for the year. A basic equilibrium was kept in the balance of payments and foreign exchange reserves were stable at over US$ 3 trillion.
二是财政金融运行基本平稳。积极的财政政策聚力增效,减税降费力度进一步加大,财政支出结构持续优化,有力保障民生等重点领域资金需求。全国一般公共预算收入18.34万亿元,增长6.2%;全国一般公共预算支出22.09万亿元,增长8.7%;财政赤字2.38万亿元,与预算持平。稳健的货币政策保持中性,通过差别化准备金、差异化信贷等政策,引导资金更多投向民营企业和小微企业等实体经济。国家融资担保基金设立运作。年末广义货币(M2)余额增长8.1%。
2) Fiscal and financial indicators were stable.
We implemented a proactive fiscal policy with greater intensity and enhanced its performance. Further steps were taken to cut taxes and fees, and efforts to improve the composition of government spending continued, to ensure funding for major areas such as the improvement of living standards. Revenue in the general public budget was 18.34 trillion yuan, an increase of 6.2%; expenditure totaled 22.09 trillion yuan, an increase of 8.7%; and the fiscal deficit was 2.38 trillion yuan, the same as the budgeted figure. In monetary policy, a prudent and neutral stance was maintained, and we used policies of differentiated reserve ratios and differentiated credit to guide more funding toward private enterprises and small and micro businesses in the real economy. The national financing guaranty fund was put into operation. At the end of 2018, growth in the balance of the M2 money supply was 8.1%.
三是投资补短板力度持续加大。充分发挥中央预算内投资对优化供给结构的引导带动作用,建立加大基础设施领域补短板力度协调机制,加强重大项目储备,统筹推进重大基础设施规划建设,铁路营业里程超过13.1万公里,其中高速铁路超过2.9万公里;高速公路总里程达到14.3万公里。促进民间投资持续健康发展,在铁路、民航、油气、电信等领域向民间资本推出一批有吸引力的项目,规范有序推广政府和社会资本合作(PPP)模式。固定资产投资(不含农户)增长5.9%,其中民间投资增长8.7%。投资结构持续优化,高技术制造业、装备制造业投资分别增长16.1%和11.1%。
3) Investment in areas of weakness continued to increase.
We enabled investment from the central government budget to play a leading role in improving the supply structure. We established a mechanism to strengthen coordination in shoring up infrastructure weaknesses, added to the major project reserve, and coordinated the planning and construction of major infrastructure projects. The length of in-service railways exceeded 131,000 kilometers, including more than 29,000 kilometers of high-speed rail lines. The total length of expressways now stands at 143,000 kilometers. To encourage sustainable and healthy private investment, we rolled out a number of attractive projects in sectors like rail, civil aviation, oil and natural gas, and telecommunications, and the public-private partnership (PPP) model was extended to more areas in a well-regulated and orderly way. Total fixed-asset investment (excluding rural households) increased by 5.9%, which includes an 8.7% increase in private investment. There were continuous improvements in the composition of investment, with investment in high-tech manufacturing and equipment manufacturing growing 16.1% and 11.1% respectively.
四是消费提质扩容积极推进。完善促进消费体制机制进一步激发居民消费潜力的若干意见和三年实施方案出台实施,放心消费创新活动深入推进,消费环境持续优化。降低药品、汽车、日用消费品等进口关税,调整完善新能源汽车推广应用财政补贴政策。加快提升新型信息产品供给体系质量,信息消费保持快速增长。海南省建设国际旅游消费中心的实施方案、促进乡村旅游发展提质升级行动方案(2018年-2020年)印发实施,引导城乡居民扩大文化消费试点工作持续推进,上千家重点国有景区门票价格下降,全国家政培训提升行动启动,相关领域消费潜力进一步释放,全年社会消费品零售总额增长9%。消费对经济增长拉动作用增强,最终消费支出贡献率提高到76.2%。
4) Strong improvements in the quality and scale of consumption were achieved.
The Guidelines on Improving Consumption-Promoting Systems and Mechanisms to Unleash the Potential of Personal Consumption were implemented, along with a three-year action plan. The campaign to create a worry-free atmosphere for consumers yielded further progress and helped improve the consumption environment. We lowered import tariffs on medicines, automobiles, and some non-durable consumer goods, and improved government subsidy policies for promoting the use of new-energy vehicles (NEVs). We improved the supply system for new types of information products at a faster pace and maintained rapid growth in information consumption. We unveiled and put in motion the Implementation Plan on Making Hainan an International Hotspot for Tourism and Shopping and the Action Plan on Improving and Upgrading Rural Tourism (2018-2020). Trials to boost cultural consumption among urban and rural residents continued, over 1,000 key state tourist sites cut their ticket prices, and a national training program was launched in the domestic services sector, thus further unleashing the potential for consumption in relevant areas. Total annual retail sales of consumer goods rose 9%. With a contribution of 76.2% of growth, consumption is playing a much bigger role in driving the economy.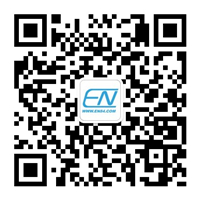 英文巴士公众号
扫一扫,资讯早。