Speech by HRH The Duchess of Cornwall at the Man Booker Prize 2016
26th October 2016
Ladies and Gentlemen, once again, I'm delighted and honoured to be asked to this most exciting of literary evenings.
Now, In September this year, my husband and I joined the 500th anniversary celebrations of the Royal Mail and – if I may quote him – he made the point that the Royal Mail "by its very existence, defends the written word". When I was thinking about what I wanted to say this evening, I realised that the Man Booker Prize also defends the written word.
Every year, the Prize honours the immense range of people writing in the English language and acknowledges that there are readers, from all over the world, eager to broaden their horizons.  And, of course, there would be no Prize without the tireless commitment of the panel of judges, who have spent the last ten months reading and discussing this year's kaleidoscope of titles to bring these outstanding writers to our attention.
The Chairman of the judges has an especially difficult task. I hesitate to speculate what talents are needed to nurture harmony and encourage debate. Indeed, I hesitate to comment at all on an author whose first book was the revealing study of another Duchess.
But Dr. Amanda Foreman, if I may say so, comes with admirable qualifications for the job. Not only is she an inspiring writer and broadcaster, but she also cares about the spreading of the written word. Among her many interests, she co-founded The House of SpeakEasy Foundation in New York, to bring writers to a wider audience in new ways. One project is to fund a book bus – 'to boldly go' where no book bus has gone before – to communities devoid of local book shops.
Now, I don't need to tell Dr. Foreman, or anyone here tonight, how vital literacy is for the future of our society. Reading can be an immense pleasure: but let's not forget that reading and writing are invaluable practical skills that are, sadly, by no means universal. I believe passionately that everyone, from every walk of life, should be given the chance to learn them.
I'm proud to be the Patron of the National Literacy Trust which works with the Booker Prize Foundation on projects such as 'Books Unlocked' – a scheme that helps prisoners and young offenders to enjoy books by giving them the opportunity to read and discuss Man Booker Prize-shortlisted titles.
Earlier this year (with some trepidation, I must admit), I set off to visit Brixton Prison to join a 'Books Unlocked' reading group, hosted by National Prison Radio. I was soon put at my ease by Stephen Kelman, author of 'Pigeon English' who led the enthusiastic discussion, in which every prisoner had his say, so much so that I hardly got a word in edgeways!
Now, as well as the reading groups, National Prison Radio also helps offenders who struggle with the written word by serialising these books on the daily 'Books Unlocked' Show; sadly, as many as 60% of prisoners have difficulty with basic literacy skills. Now, I know that I speak for the National Literacy Trust in thanking the Booker Prize Foundation for supporting this very worthwhile scheme.
Now, ladies and gentlemen, I hope you will forgive my speaking – at length, and to the converted – about literacy, but I think we are all in agreement about its importance – just as I hope the Chairman and the judges are all in agreement about the winner of this year's Man Booker Prize. Now, I am sure you are as eager as I am to hear what conclusion they have reached.
Thank you very much.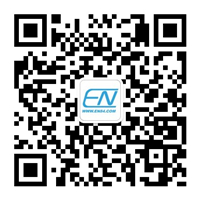 英文巴士公众号
扫一扫,资讯早。