Weekly Democratic Address
August 24, 2018
Good morning, I am Congressman Elijah Cummings from the 7th Congressional District of Maryland. I serve as the senior Democrat on the Committee on Oversight and Government Reform.
This has been a shocking and disgraceful week for our nation – one that will tarnish our history books for generations.
President Trump's attorney, Michael Cohen, pleaded guilty to multiple federal crimes. He helped President Trump get elected by paying hush money to women who reported having affairs with the President. He implicated President Trump directly in these crimes.
That same day, President Trump's campaign chairman, Paul Manafort, was convicted by a jury of his peers of eight separate counts of fraud. He now faces the rest of his life in prison.
These events follow five previous convictions and guilty pleas from other top officials.
This should be a moment for Congress to keep the most powerful government in the world accountable to its citizens. This should be a moment for Congress to demonstrate that the White House is no refuge for corruption.
The Oversight Committee is supposed to be the primary investigative committee of Congress. We should be acting in a bipartisan way to conduct rigorous and credible oversight of the Executive Branch.
During the campaign, President Trump promised to 'drain the swamp' in Washington, D.C. But with Republicans in control, it has been just the opposite.
They are not acting as an effective check on the Executive Branch. To the contrary, they are aiding and abetting the Administration by turning a blind eye to its rampant corruption.
They have been actively interfering, pushing conspiracy theories, attacking our law enforcement agencies, and walling off the White House from Congressional scrutiny.
Our Chairman on the Oversight Committee has not issued a single subpoena to anyone in the Trump Administration, on any subject, ever. Not one.
This week, I sent a letter asking our Chairman to hold a hearing with Michael Cohen, who implicated the President in these crimes. Mr. Cohen indicated that he is now willing to testify before Congress and he would not seek immunity.
This hearing should be a no brainer for our Committee. For the Oversight Committee not to hold this hearing would be legislative malpractice.
The Constitution creates checks and balances for a reason. It gives Congress the responsibility of conducting oversight of the Executive Branch because our Founding Fathers believed this would create a government with integrity, a government that is effective and efficient, and a government less prone to the abuses they were escaping.
If these checks and balances are not working, then all of the freedoms and the liberties we enjoy as Americans are threatened. The integrity of our democracy is imperiled.
President Trump's entire Administration seems to be based on the presumption that he and his aides are above the law.
The problem is that, right now, this Republican Congress is allowing this presumption to become a reality, especially at least in terms of congressional oversight.
On the Democratic side, we believe the American people deserve a government of, by, and for the people. In fact, that is why we call our agenda – For the People. We are working to pass tougher ethics and campaign finance laws and crack down on ethical blindness that have poisoned this Administration and this Congress. We are fighting to clean up corruption to make sure Washington works for everyone.
But for this to work, Congress must put aside politics and rise to meet the responsibility entrusted to us by the Constitution.
Thank you.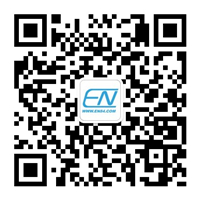 英文巴士公众号
扫一扫,资讯早。