No Place for Antisemitism
文章源自英文巴士-https://www.en84.com/5648.html
I have spent my life campaigning for a multicultural society and building recognition of the strength of our diversity.文章源自英文巴士-https://www.en84.com/5648.html
文章源自英文巴士-https://www.en84.com/5648.html
Jewish people have been at the heart of our Party and our movement throughout our history. No one should dismiss the concerns they've expressed about what's been happening in the Party – the Party that I am proud to lead.文章源自英文巴士-https://www.en84.com/5648.html
文章源自英文巴士-https://www.en84.com/5648.html
Driving antisemitism out of the Party for good and working with the Jewish community to rebuild trust are vital priorities. I'm sorry for the hurt that's been caused to many Jewish people. We have been too slow in processing disciplinary cases of mostly online antisemitic abuse by Party members. We're acting to speed this process up.文章源自英文巴士-https://www.en84.com/5648.html
文章源自英文巴士-https://www.en84.com/5648.html
People who hold antisemitic views have no place in the Labour Party. They may be few: The number of cases over the past three years represents less than 0.1 per cent of Labour's membership of more than half a million. But one is too many.文章源自英文巴士-https://www.en84.com/5648.html
文章源自英文巴士-https://www.en84.com/5648.html
Our Party must never be a home for such people, and never will be. People who use antisemitic poison need to understand: You do not do it in my name, or the name of my Party. You are not our supporters. And anyone who denies that this has surfaced within our Party is clearly actually wrong and contributing to the problem.文章源自英文巴士-https://www.en84.com/5648.html
I want to make it clear that any government I lead will take whatever measures are necessary to support and guarantee the security of all Jewish communities and their culture.
I acknowledge there is a real problem of antisemitism that Labour is working to overcome. And, if any part of our national community feels threatened, we must all ensure that these fears are put to rest.
I want Jewish people to feel at home in the Labour Party, and be able to play their full part in our campaigning work to take our country forward.
I will continue working with the whole Jewish community to achieve this. It's my responsibility to root out antisemitism in the Labour Party. It's our joint task to sustain a close dialogue, to work together to tackle inequality and prejudice across our society, and build a fairer country for all.
Labour exists to promote the social liberation of all people. And that can only be done by uniting people of all ethnic communities and faiths. No community should feel at risk in a decent society. Antisemitism, Islamophobia and far-right racism have no place in our society. That's why anti-racism is at the very core of our movement.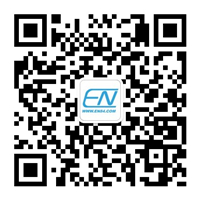 英文巴士公众号
扫一扫,资讯早。