Address by the Mayor of London at St George's Graduation Ceremony
I'm delighted to be here today and to be receiving this honorary fellowship from such a prestigious institution. As the oldest medical school in London, I know St George's boasts a long and illustrious history. You know St George's was the first London university to admit female students during the First World War. Over the years, it's nurtured some of the sharpest and most brilliant minds to have ever entered our medical and science professions.
To appreciate the extraordinary contribution St George's has made to medicine and medical research down the decades, you need only look at [its] many distinguished alumni. [Inaudible]…some of them. The inventor of the smallpox vaccine, Edward Jenner. The pioneer of IVF treatment, Patrick Steptoe. The world-renown neurosurgeon Henry Marsh. The Chair of the Royal College of General Practitioners, Professor Helen Stokes-Lampard. Not to forget, of course, a man whose work has had a profound impact – not just on me personally, but on British society as a whole, yes, of course, a doctor, but a broadcaster, and comedian – Harry Hill.
St George's is, as you have just heard, close to my heart. The university has been closely affiliated with my family's local hospital in Tooting. I was born at St George's Hospital and so were my two daughters. Although, unlike me, they seem to have both grown taller since then…
It is an enormous privilege to be given this fellowship by St George's. This is a very special day for all the graduates in the audience – and one which will remain with you for the rest of your lives. And for those medics and PhD students, I know this is a moment you've all been waiting for a long time because after years of tireless study, you can finally add the title – "Dr." – to your Tinder profiles. Sorry, I meant your LinkedIn profiles! Sorry.
Seriously though, I want to say huge congratulations to you for getting to this point. Completing your university study is no mean feat and graduating is a fantastic achievement – one you should be very proud of. So, give yourselves another round of applause! I, also, importantly, want to commend all the parents, grandparents, carers, family and friends, teachers and teaching staff who've offered moral support and help along the way. [Inaudible]
We continue to hold those who possess a university degree in high esteem – and rightly so. Because it shows the value we – as a society – attach to education. I know that at times, academic life can be hard work. It's full of late nights, trials and tribulations, and countless dramas. And to be clear, I'm not talking about Neighbours, Jeremy Kyle and other daytime TV shows. I'm also talking about studying, doing the course work and the exams! But ultimately, all that effort is worth it because of the knowledge, skills and qualifications you collect that prepay [prepare] for heading out into the wider world. And at this point in history, the world needs you more than ever – especially with your backgrounds in biomedical science, medicine and the sciences. Because the major challenges we face in the 21st century – like global warming, air pollution and the threat of a global health pandemic – demand smart, informed responses. And they'll only be solved if we proceed on the basis of science and reason.
Yet, sadly, there're some people today who are still content to dismiss the views of experts, deny the reality of rising temperatures, and undermine the consensus of a global scientific community on the dangers posed by climate change and air pollution. So, in this era of fake news – when it's sometimes difficult for the general public to distinguish between fact and fiction – you, as future scientists and doctors, have an indispensable role to play. Because it's you who are trained to seek out the truth and follow the evidence – without fear or favour – no matter where it might lead.
For generations, this scientific method – the epitome of enlightenment values – has been the driving force behind our progress and our prosperity. It's produced stunning medical advances and breakthroughs – and has been pivotal in the fight against a host of deadly diseases from Ebola to bird flu. So, it falls on you to defend this tradition, and to continue the application of rational thinking and logic to the problems that confront us. I'm certain…I'm certain that your generation – with all your passion and creativity, energy and idealism – is up to this momentous task.
Never doubt your capacity to make a difference or to build a better world. And be inspired by those giants on whose shoulders you stand. The example of Edward Jenner – an St George's graduate, the father of immunology and a man who's credited with saving probably more lives in human history than anyone else. That should give you hope, optimism and self-belief in what you need to do, and convince you that it's possible to achieve your ambitions – and maybe even become the team that eventually finds a cure to cancer or a vaccine for HIV.
So, let me end with this. As a Mayor, I'm doing everything I can to ensure all Londoners have the opportunities to fulfill their potential. That means building the genuinely affordable homes for our young people, investing in the latest green technologies to clean up our air, and modernising our public transport and infrastructure. But it also means striving to create the best life science sector anywhere in the world and fighting to protect funding for our NHS, higher education and medical research particularly post-Brexit. And perhaps most importantly – a year on from the EU referendum – it means promoting that London is open – open to talented people, open to international students and lecturers, and open to science, reason, facts and truth.
So, thank you for this fellowship. And congratulations to everyone here today. Thank you very much.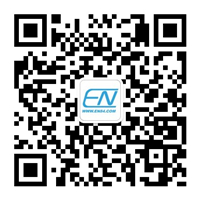 英文巴士公众号
扫一扫,资讯早。