Remarks by Vice President Pence at the Swearing-in Ceremony for HHS Secretary Tom Price
文章源自英文巴士-https://www.en84.com/1914.html
Vice President's Ceremonial Office文章源自英文巴士-https://www.en84.com/1914.html
文章源自英文巴士-https://www.en84.com/1914.html
February 10, 2017文章源自英文巴士-https://www.en84.com/1914.html
文章源自英文巴士-https://www.en84.com/1914.html
Good morning.  On behalf of President Donald Trump, it will be my great privilege today to administer the oath of office to America's new Secretary of Health and Human Services, Dr. Tom Price.  (Applause.)文章源自英文巴士-https://www.en84.com/1914.html
文章源自英文巴士-https://www.en84.com/1914.html
We're grateful to be joined by colleagues and friends to mark this important occasion in the life of our administration and no less extent in the life of this nation. The American people can be proud of having the finest health care in the world. But we all have known the challenges in recent years since the passage of the Affordable Care Act.文章源自英文巴士-https://www.en84.com/1914.html
文章源自英文巴士-https://www.en84.com/1914.html
President Trump has made it the top priority of this new Congress to repeal and replace the Affordable Care Act with health care reform that will lower the cost of health insurance without growing the size of government. And finding someone to lead Health and Human Services who brings a background in medicine, a background in health care, a background in budgetary issues in the Congress of the United States, who understands the unique challenges of state officials in programs like Medicaid was easily met when he made the decision to name Dr. Tom Price as the new Secretary of Health and Human Services.文章源自英文巴士-https://www.en84.com/1914.html
And Dr. Price is uniquely qualified to step into this leading role during this time of reform in the life of health care in America. For nearly 20 years, Tom Price worked in private practice as an orthopedic surgeon in the Atlanta area, mending broken bones, giving people the hope and the health to lead lives to the fullest. You passed on your wisdom by training rising generations of physicians at a local college and hospital – an impressive career in health care.
But your patients weren't the only ones that benefitted by your leadership and by your example. You would carry your leadership qualities into the Georgia State Senate where you served for eight years, becoming the majority leader of the Georgia State Senate, and helping to steer a time of real reform and renewal in the state of Georgia.
Then it was on to Congress where I first met Dr. Price. He would serve in the Congress now for more than 12 years – Chairman of the Budget Committee, but without question emerging as the most principled expert on health care policy in the House of Representatives, if not the entire Congress.
And now President Trump has transformed you with leading the Department of Health and Human Services on behalf of the American people. And as Secretary, we're both confident that you will bring that experience as a physician, that experience at the state level, and that singular experience at the national level to ensure that President Trump's vision for a health care system in this country that works for every American will become a reality in the years ahead.
So with that, on behalf of President Trump, it is my great privilege to administer to you the oath of office.
(The oath is administered.)  (Applause.)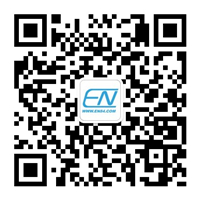 英文巴士公众号
扫一扫,资讯早。