Message by Prime Minister Scott Morrison on World Multiple Sclerosis Day 2020
G'day to everyone, marking this year's World MS Day 2020.
As you know, in our family, we've seen MS close up. We've witnessed my brother-in-law, Jenny's brother Gary's journey with MS, and we've shared that journey with you on occasions. We know this condition can be incredibly tough. And it's not just the physical battles, either. There are the emotional battles that are fought as well. And it's hard to have emotional supports in place also, if you're cut off from connecting with others, your family, your work, your community.
And I know MS Australia has been helping people feel socially connected even more so during this COVID-19 pandemic. The MS Connections Hub, which was launched the other day, allows people who live with MS to share tips for self-care. And I reckon we can all take those tips on board because right now, wellbeing couldn't be more important. That's not just you. That's all of us. The whole country.
Last year, I met a young woman from Brisbane named Kaitlyn. Kaitlyn has MS and she sought me out at an event to just say thank you. You see, a few days before Christmas in 2018, we put Mavenclad on the Pharmaceutical Benefits Scheme. It was a decision that saved families around $50,000 a year. And when Kaitlyn heard it, she burst into tears. And I understand why. That decision changed her life and her family's, too. Best Christmas present I suspect she's had. And we were so pleased to play our role in making that possible. And we did it because we're able to, because of our country's economic strength. And we did it because, at the end of the day, that's what that economy and the strength of our economy is for – to make a difference in people's lives. Because people matter, because their lives matter, because you matter. That's why wo do these things. And we'll keep making those decisions to help you be as healthy and safe as you possibly can. And the decisions that build a strong economy will reinforce our ability to follow through on these things.
Now, I have a favour to ask on this MS Day, and that is I'm asking our MS community to be part of our national response against the COVID-19 pandemic, as I'm sure you have been doing now for many months in your own ways.
Like MS, there's an enormous amount we don't know about COVID-19. But we do know that social distancing works and we do know that tracking and tracing is one of the key ways we can stay on top this virus to prevent a second wave. So I ask for your help, to help yourself, to help your own community, your own families and all Australians by downloading the COVIDSafe app. That's how you can play a further part in keeping Australians safe. More than 6 million Australians have, but the more Australians who do, the safer you are and the safer we all are, and the stronger we are about avoiding a second wave and managing any future outbreaks.
I want to wish everyone a meaningful and fulfilling World MS Day for 2020. You are never far from mine and Jenny's thoughts. We see the impact of this terrible condition and how it impacts on people's lives. But we also see the beautiful and quiet and amazing strength of those sufferers from MS. You're an inspiration to me, Gary, every single day.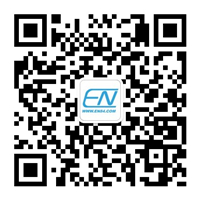 英文巴士公众号
扫一扫,资讯早。