外交部军控司司长傅聪在莫斯科防扩散大会上关于"军控防扩散机制未来"的专题发言文章源自英文巴士-https://www.en84.com/8196.html
Remarks by H.E. Mr. Fu Cong, Director-General of the Department of Arms Control of the Ministry of Foreign Affairs of China, on "The Future of Arms Control and Non-Proliferation Regime" at the 2019 Moscow Non-Proliferation Conference文章源自英文巴士-https://www.en84.com/8196.html
文章源自英文巴士-https://www.en84.com/8196.html
2019年11月8日,莫斯科文章源自英文巴士-https://www.en84.com/8196.html
Moscow, 8 November 2019文章源自英文巴士-https://www.en84.com/8196.html
文章源自英文巴士-https://www.en84.com/8196.html
尊敬的各位嘉宾,文章源自英文巴士-https://www.en84.com/8196.html
女士们,先生们:文章源自英文巴士-https://www.en84.com/8196.html
文章源自英文巴士-https://www.en84.com/8196.html
Excellencies,文章源自英文巴士-https://www.en84.com/8196.html
Ladies and gentlemen,
很高兴参加今天的研讨会。
It is my great pleasure to attend this Conference.
当前,国际军控防扩散机制正处在危险的十字路口。一是全球战略稳定框架动摇。美俄双边核裁军条约体系几近崩塌,现有国际核军控机制面临挑战。二是大国竞争回归。美国谋求全方位战略优势,将意识形态引入国家军控防扩散努力,极大加剧了军备竞赛乃至核冲突的风险。三是单边主义盛行。美国退群毁约,挥舞单边制裁和长臂管辖大棒,严重冲击国际核裁军与核不扩散体系。四是新兴科技发展带来新挑战。战略新疆域规则缺失,成为国际安全治理中的突出问题。
Currently, the international arms control and non-proliferation regime is at a critical crossroads due to the following reasons:
First, the global strategic stability architecture is under duress, with the collapse or near collapse of the bilateral arms control agreements between the U.S. and Russia. Second, great power rivalry is coming back with a vengeance, with the U.S. trying to contain and seek overwhelming military superiority over Russia and China in all fields and with all means imaginable, and introducing political ideology into the international discourse on arms control and non-proliferation, leading to heightened risks of an arms race and confrontation. Third, unilateralism is becoming the order of the day for the U.S., which willfully withdraws from both bilateral and multilateral arms control and non-proliferation agreements and imposes unilateral sanctions with extra-territorial jurisdiction in violation of international law. Fourth, advances in emerging technologies bring about new security challenges, and the absence of international rules in these new domains is becoming increasingly prominent.
国际军控防扩散机制的未来取决于我们是否能够妥善应对上述危险趋势所带来的挑战。就中国而言,我们有以下六点主张。
The future of the international arms control and non-proliferation regime depends on whether we are able to properly address the challenges brought about by these dangerous trends. In this connection, China would like to propose the following:
一是奉行共同安全理念。当前军控防扩散领域的主要矛盾是多边主义和单边主义的较量,而不是美方官员所说的民主国家与非民主国家之间的矛盾。中方倡导共同、综合、合作和可持续的安全观。各国应相互尊重,照顾彼此合理安全关切,营造普遍安全的国际和地区安全环境,消除军备竞赛和武器扩散根源。
First, we need to recognize the indivisibility of security and adopt a concept of common security. The main contradiction confronting the international arms control and non-proliferation efforts is one between multilateralism and unilateralism, not one between the so-called democracies and non-democracies as some U.S. officials wish us to believe. China advocates a common, comprehensive, cooperative and sustainable security concept. Respect for each other's legitimate security concerns, and fostering a regional and global security environment in which all countries feel safe, will help reduce the motivation for an arms race and proliferation of weapons of mass destruction.
二是维护全球战略稳定。核武器国家应重申"核战争打不赢,也打不得",放弃先发制人核打击、扩大核威慑范围、预警即发射、研发低当量核弹头等政策和做法。美国应停止发展和部署全球反导系统。美俄新START条约应予延期。我们敦促两国在此基础上进一步削减其部署和库存的核武器,为其他核武器国家加入核裁军谈判创造条件。
Secondly, we must maintain the global strategic stability. The famous motto that "a nuclear war cannot be won and must never be fought" should be re-affirmed by all Nuclear-weapon States. Such doctrines and practices as the pre-emptive use of nuclear weapons, expanding the scope of nuclear deterrence, launch-on-warning, and the development of low-yield nuclear warheads need to be stopped. The U.S. should stop the development and deployment of its global missile defense system. The New START between the U.S. and Russia should be extended. We urge the two nuclear superpowers to further reduce their nuclear weapons, both deployed and in stockpile, so as to create conditions for other Nuclear-weapon States to participate in nuclear arms reduction negotiations.
三是加强核战略与政策对话。越是国际安全形势复杂,核武器国家越应加强核战略对话,防止战略误判引发意外和危机。同时,核武器国家和无核国家也应加强沟通对话,共同推进实现无核武器世界。应尽早谈判缔结向无核武器国家无条件提供消极安全保证的国际法律文书。这将对减少核风险产生重要积极影响。
Thirdly, we must enhance dialogue on nuclear doctrines. The more complicated the international security situation gets, the more urgent is the need for more dialogue on nuclear doctrines between Nuclear-weapon States, so as to avoid accidents and crises triggered by strategic misjudgment or miscalculation. Nuclear-weapon States and non-nuclear-weapon States should also strengthen communication for the ultimate goal of achieving a world free of nuclear weapons. An international legal instrument on negative security assurances to all non-nuclear-weapon States should be negotiated as soon as possible, which will go a long way towards reducing nuclear risks.
四是推动地区核热点的政治外交解决。国际社会应共同反对制裁施压的单边和霸权行径,反对借防扩散谋取地缘政治私利。伊核协议业经安理会决议核可,理应得到完整有效执行。朝鲜半岛无核化有助于促进地区和平稳定,各方应采取切实措施,维护半岛对话缓和势头。我们也要积极推动建立中东无大规模杀伤性武器区取得进展。
Fourthly, we must promote political and diplomatic solutions of regional proliferation issues. Imposition of unilateral sanctions in violation of international law should be resisted. And trying to gain geopolitical advantages in the name of non-proliferation must be opposed. The JCPOA, which was endorsed by the UN Security Council, should be implemented fully and effectively. The denuclearization of the Korean Peninsula will contribute to regional peace and stability. Parties concerned should take concrete actions to maintain the momentum of dialogue and easing of tension on the Peninsula. Efforts should also be made to achieve progress on the establishment of a Middle East Zone Free of Weapons of Mass Destruction.
五是维护多边军控机制的权威性。各国应维护以《不扩散核武器条约》为基石的国际核裁军与核不扩散体系,推动明年NPT审议大会取得成功。维护联合国、裁谈会等现有多边军控体制,抵制可能损害其权威的"小集团"和"小圈子"。维护《全面禁止核试验条约》、《武器贸易条约》等国际军控条约,反对退约和违约行为。维护《禁止化学武器公约》权威,切实履行销毁库存和遗弃化武义务。摒弃双重标准,建立开放、包容的全球性防扩散出口控制机制。
Fifthly, we should uphold the authority of multilateral arms control regime. All states should make efforts to safeguard the international nuclear disarmament and non-proliferation architecture with the NPT as its cornerstone, and work for positive outcomes of the 2020 NPT Review Conference. We should maintain the authority and effectiveness of the existing multilateral disarmament machinery, such as the UN and the Conference on Disarmament (CD). Trying to create "small groups" or even "exclusive clubs" can only be detrimental to the existing mechanisms. Multilateral arms control agreements must be upheld. The universality of the Comprehensive Test Ban Treaty (CTBT) and the Arms Trade Treaty (ATT) need to be promoted. The Chemical Weapons Convention (CWC) should be fully implemented, and obligations under the convention to destroy existing stockpiles of chemical weapons and abandoned chemical weapons (ACW) need to be fulfilled in good faith and in time. Furthermore, we should reject any practice of double standard, and work to establish a more open and inclusive global export control and non-proliferation regime.
六是规范新兴科技军事应用。外空、生物、网络、人工智能等技术迅猛发展,对全球安全及战略稳定带来深刻复杂影响。在尊重和保障各国和平利用新兴科技权利的同时,对其军事应用予以必要规范,是军控领域的一个重大课题。国际社会应坚决反对外空武器化,防止外空军备竞赛,推动在裁谈会尽早谈判缔结外空国际法律文书;加强《禁止生物武器公约》机制建设,尽快启动公约核查议定书谈判,并就生物科研等活动制定必要的行为准则;网络空间应用于促进国际和平、稳定与人类福祉,反对网络战和网络军备竞赛;不应滥用"国家安全"理由限制正常信息技术发展与合作;国际社会应充分认识和评估人工智能军事应用可能引发的安全风险及法律、伦理、道德等方面问题,采取预防性措施。
Finally, we must regulate the military applications of emerging technologies. The rapid development of technologies in outer space, biology, cyberspace and artificial intelligence has brought about complicated and profound impacts on global security and strategic stability. An urgent task facing the arms control community is to establish necessary norms and rules for the military applications of these emerging technologies, while respecting and safeguarding the rights of all states in their peaceful uses. The international community should be firmly opposed to the weaponization of outer space, and commence negotiations at the CD on a legally binding instrument at an early date, so as to prevent an arms race in outer space. A verification protocol to the Biological Weapons Convention (BWC) should be negotiated, and a code of conduct for biological scientific research and other activities needs to be worked out as soon as possible. Cyberspace should be used for peace, and for the well-beings of all people. Efforts should be made to prevent cyberwarfare or an arms race in cyberspace. And we should also resist any attempt to abuse the concept of national security for the purpose of unfairly restricting normal international cooperation in the field of information technology. The security risks, as well as the legal, ethical and moral issues, associated with the military applications of the artificial intelligence (AI) should be fully recognized and evaluated, and necessary preventive measures need to be taken.
中国是国际秩序的维护者和建设者,而非美国污蔑的"修正主义国家"。我们对权力游戏不感兴趣,从未想过和任何国家争夺霸权,无意与任何国家搞军备竞赛。中国将继续坚持和平发展道路,坚定奉行自卫防御的核战略。同时,我们也将继续同国际社会绝大多数成员站在一起,坚定践行多边主义,维护和完善国际军控防扩散机制,维护全球战略稳定,维护国际和平与安全。
Let me conclude by saying that China is a defender of the international order, rather than "a revisionist power" labeled by the U.S. China is not interested in power games, never seeks hegemony, and has no intention of joining an arms race with any country. China will continue to follow the path of peaceful development, and unswervingly pursue a defensive nuclear strategy. In the meanwhile, China will stand with the majority of the international community, by firmly advocating multilateralism, by preserving and enhancing the international arms control and non-proliferation regime, and by safeguarding the global strategic stability for the interest of international peace and security.
谢谢大家!
Thank you!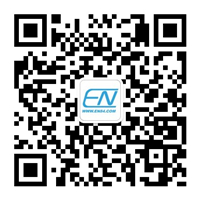 英文巴士公众号
扫一扫,资讯早。