Joint-PM National Holocaust Memorial Message
Theresa May: By putting our National Holocaust Memorial and Education Center next to our Parliament, we make a solemn and eternal promise that Britain will never forget what happened in the Holocaust.
Gordon Brown: There can be no more powerful symbol of our commitment never to forget the Holocaust than that we should create right at the heart of our democracy a permanent memorial and a learning centre so that we understand what we failed to do in the 1930s and understand also that we should never ever allow the evil to triumph over the good.
John Major: The Holocaust is one of the most evil acts in history, it must never be forgotten. A memorial near to the House of Commons reminds us what happens when democracy fails. It's a lesson neither this generation nor the next should ever forget.
Tony Blair: Anti-Semitism and hate did not end in 1945. Unfortunately, today, some of this poison is back from the political fringe to parts of the political mainstream. So it's absolutely right that this new National Memorial is situated right next to Parliament, so that we can show what happens when racism and prejudice go unchecked.
David Cameron: There were really two things that altered my thinking. The first was taking my children to Berlin and seeing the National Memorial they have there, and seeing the effect it had on my children and thinking, why don't we have something as significant, as substantial, here in Britain? The second thing was the immense privilege as Prime Minister of meeting Holocaust survivors and hearing their stories firsthand and realizing that there would come a time when those survivors wouldn't be there to tell those stories. That's why I set up a Holocaust Commission in January 2014 and that's why I'm so delighted that they recommended this incredible National Memorial at the heart of our democracy next to our Parliament.
Theresa May: Seeing this through is a sacred national mission. In the face of despicable Holocaust denial, this memorial will stand to preserve the truth forever. And this education center will ensure that every generation understands the responsibility that we all share: to fight against hatred and prejudice in all its forms wherever it is found.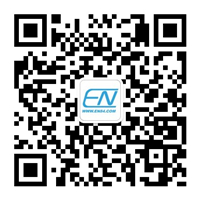 英文巴士公众号
扫一扫,资讯早。