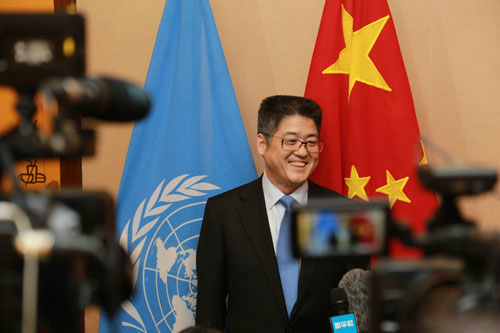 人民对美好生活的向往是中国人权事业的不懈追求
Meeting People's Aspiration for a Better Life Through Continued Progress on Human Rights in China
——中国代表团团长、外交部副部长乐玉成在联合国核可中国国别人权审议报告时的介绍性发言
– Introductory Statement by H.E. Le Yucheng, Head of the Chinese Delegation and Vice Foreign Minister, on the Adoption of the UPR Outcome Report on China at the United Nations
2019年3月15日,日内瓦
Geneva, 15 March 2019
主席先生,
各位代表,女士们,先生们:
Mr. President,
Fellow Delegates,
Ladies and Gentlemen,
去年11月,中国本着开放包容、坦诚合作的态度,参加第三轮国别人权审议。绝大多数国家认可中国人权理念和实践,肯定中国人权进展和成就。工作组报告客观记录了有关情况。我谨代表中国政府再次感谢各国积极参与,感谢肯尼亚、沙特和匈牙利三个报告员国和秘书处的辛勤工作。
Last November, China attended the third cycle of the Universal Periodic Review in an open, inclusive, candid and cooperative manner. Most countries approved of China's guiding principles and practice on human rights and recognized China's progress and achievements in the field, which was objectively recorded in the Working Group's report. On behalf of the Chinese government, I wish to once again express our thanks to all countries for your active participation and to the troika-Kenya, Saudi Arabia and Hungary-and the Secretariat for your hard work.
主席先生,
Mr. President,
今年是中华人民共和国成立70周年。70年来中国发生历史性变化,人权事业取得历史性进步。中国已成为世界第二大经济体,去年国内生产总值突破90万亿元,形成了世界上最大规模的中等收入群体,连续多年对世界经济增长贡献率超过30%。过去40年我们减少了7.4亿贫困人口,近14亿中国人不愁吃不愁穿,到2020年将实现一个不落的全面脱贫,创造人类发展和减贫史上新的伟大奇迹。我们建立了世界上最大规模的教育、社保、医疗和基层民主体系。我们坚持依法治国,严格落实罪刑法定、疑罪从无原则,建立世界上最大的裁判文书网。我们遵循市场和国际通行规则,推进"一带一路"建设,与世界分享中国发展红利。国际权威民调显示,中国是世界上最安全、最具活力、人民满意度最高的国家之一。取得这些成就的关键在于坚定不移践行中国特色社会主义,坚定不移走中国特色人权发展道路。这条道路以国情为基础、以人民为中心、以发展为要务、以法治为准绳、以开放为动力,切合中国实际,深得人民支持,而且越走越宽广。
This year marks the 70th anniversary of the founding of the People's Republic of China. The past seven decades have witnessed a great transformation in China and historic progress never seen before in the country's human rights development. China has grown into the second largest economy in the world, with its GDP surpassing 90 trillion RMB yuan in 2018. It now boasts the world's largest middle-income population and has contributed to over 30% of global growth for many years in a row. Over the past 40 years, China has lifted 740 million people out of poverty and met the basic needs of nearly 1.4 billion people. And by 2020, we will achieve comprehensive poverty eradication with no one left behind. This will be a new miracle in the history of human development and poverty reduction. We have put in place the world's largest education, social security, medical care and community-level democratic systems. Committed to running the country according to law, we faithfully uphold the principles of legality and presumption of innocence and have established the world's largest website on written judgments. We follow market norms and universally recognized rules, work to advance the Belt and Road Initiative and share the dividend of China's development with the world. As shown by authoritative international surveys, China is one of the world's most secure and vibrant nations where people's contentment is among the highest level. Such achievements would not have been possible without our strong commitment to socialism with Chinese characteristics and to the path of human rights development with Chinese characteristics, one that takes the national conditions as the foundation, the people as the center, development as the priority, the rule of law as the criterion and openness as the driving force. Suited to China's reality, this path has gained strong support of the people and will lead to even greater progress.
主席先生,
Mr. President,
去年11月,我宣布中国政府将采取30项人权保障新举措。这些举措已经取得"早期收获"。我们有序推进民法典各分编编纂,修改刑事诉讼法,将法律援助法、个人信息保护法列入立法规划,正式运营互联网法院。去年又实现1386万贫困人口脱贫,城镇新增就业1361万人。我们已向人权高专办提供2018年度捐款,同多个国家举行人权对话和磋商。
Last November, I announced that the Chinese government would adopt 30 new measures to protect human rights. These measures have seen early harvests. We have been steadily advancing the work of compiling sections for a civil code, revised the Criminal Procedure Law, put the laws on legal assistance and personal information protection on the legislative agenda and officially launched Internet courts. Last year saw 13.86 million people lifted out of poverty and 13.61 million new urban jobs created. We have made donations to the OHCHR for the year 2018 and held human rights dialogues and consultations with many countries.
针对各方提出的346条建议,中方成立跨部门机制,逐条进行研究。只要符合中国国情、有利于中国人权事业发展的建议,我们都乐于接受。中方决定接受284条,占比82%,涉及领域包括消除贫困,创新发展,促进就业,保障民生,妇女儿童等特殊群体保护,尊重和保护宗教自由,言论自由及互联网自由,加强与人权高专办和特别机制合作,继续研究建立国家人权机构,加强防止酷刑和虐待等。中国接受的建议无论是数量还是比例在主要大国中均名列前茅,充分彰显了中方保障和促进人权的决心。
In view of the 346 recommendations raised by various parties, China established an inter-agency mechanism to look at them one by one. We are happy to accept all recommendations that are consistent with China's conditions and conducive to our human rights development. China has decided to accept 284 recommendations, or 82% of the total, in areas such as poverty alleviation, innovation-driven development, job creation, safeguarding people's well-being, protection of special groups like women and children, respect for and protection of religious freedom, free speech and Internet freedom, strengthened cooperation with the OHCHR and the Special Procedures, continued exploration of the possibility of establishing a national human rights institution, and intensified efforts to prevent torture and abuse. The number and proportion of recommendations accepted by China are among the highest in major countries, a clear testimony to China's resolve to promote and protect human rights.
同时,也有62条建议中方没有采纳。它们有的不符合中国国情或条件不成熟,有的与事实不符或带有政治偏见。比如,一些国家建议中国取消死刑,综合考虑中国国情、法律实践和民意基础等,目前尚不具备实施条件。还有国家提出所谓"停止大规模任意拘留"等建议,这实质是以人权为名行干涉之实。中国坚决反对。
That said, there are 62 recommendations that would be difficult for China to accept. Some of them are inconsistent with China's realities or where the conditions are not ripe, and some are not based on facts or are politically biased. For example, some countries recommended that China abolish the death penalty. Given China's realities, legal practices and public opinion, the conditions are not there yet. Some countries recommended that China put an end to the so-called large-scale arbitrary detention. This in essence constitutes interference under the disguise of human rights, and is something China firmly opposes.
主席先生,
Mr. President,
近来,一些国家和非政府组织在新疆职业技能教育培训中心问题上不顾事实,恶意歪曲抹黑,甚至有个别国家搞所谓涉疆问题边会,公然干涉中国主权和内政。中方决不接受。
Recently, some countries and NGOs have made ill-intentioned and groundless accusations against the vocational education and training centers in Xinjiang in total disregard of the facts. Certain countries have even organized so-called side event on Xinjiang. Such moves blatantly interfere in China's sovereignty and internal affairs, which are totally unacceptable.
近期,中方邀请了多批次外国官员、政党代表、驻华使节、记者、学者、宗教人士等数百人参访新疆和当地教培中心,其中也包括驻日内瓦的使节或代表。我本人上个月也专门走访了新疆,参观了几所教培中心、暴恐案例展、宗教场所等,并同当地民众和游客深入交流。我愿用事实和英文FACT四个字母分享所见所闻。
In recent months, China has invited several groups, or hundreds of foreign officials, representatives of political parties, diplomatic envoys in China, journalists, experts and religious figures to visit Xinjiang and vocational education and training centers there, including diplomatic envoys and representatives from the UN Office at Geneva. I myself visited Xinjiang last month, where I toured several training centers, visited the Exhibition on Major Incidents of Violent Terrorist Attacks in Xinjiang and some religious sites, and had in-depth conversations with local residents and tourists. I would like to share what I saw and heard with you using facts and a few key words with the acronym of F-A-C-T.
第一个字母F,即Fundamental Interests。新疆位于中国西北边陲,占中国陆地面积1/6,居住着56个民族,共2400多万人。没有新疆的安定团结,就没有整个国家的繁荣稳定。涉疆问题事关中国主权、安全和领土完整,涉及中国核心利益。我们坚决反对民族分裂主义,反对任何形式的暴恐行径,反对任何外部势力干涉。
First, F for fundamental interests. Located in the Northwest border, Xinjiang accounts for one sixth of China's land territory. Living on this land are 24 million people from 56 ethnic groups. Xinjiang's stability and unity are indispensable for the prosperity and stability of the whole country. Xinjiang-related issues concern China's sovereignty, security, territorial integrity and core interests. We are firmly opposed to ethnic separatism, violent terrorist acts in all manifestations and interference any external forces.
第二个字母A,即Anti-terrorism。上世纪90年代以来,境内外"三股势力"在新疆策划实施了数千起暴力恐怖事件。新疆暴恐案例展展出的大量暴恐图片和视频触目惊心,暴恐行径惨无人道、令人发指。与此同时,宗教极端思想泛滥,也日益助长了恐怖主义。新疆自治区政府依法采取系列措施,既重拳打击暴恐犯罪,又积极探索预防性反恐和去极端化举措,包括建立职业技能教育培训中心,卓有成效,深得人心。
Second, A for anti-terrorism. Since the 1990s, the "three forces" of terrorism, separatism and extremism inside and outside China have orchestrated and executed thousands of violent terrorist attacks in Xinjiang. The Exhibition on Major Incidents of Violent Terrorist Attacks in Xinjiang presents a large number of pictures and video footage about the appallingly cruel acts against humanity committed by violent terrorists. At the same time, the spread of religious extremist thoughts had stoked the terrorist rampage. The government of Xinjiang Uygur Autonomous Region has taken a series of measures according to law to crack down on violent terrorist crimes on the one hand and actively explored preventive anti-terrorism and deradicalization measures on the other, including setting up vocational education and training centers. These efforts have been effective and won the sincere support of the people.
第三个字母是C,即Campus。我在新疆所看到的教培中心实际上就是寄宿学校,而非别有用心者所说的"集中营"(camp)。教培中心本质上是一种预防性反恐,是防患于未然,防病于未病和小病,旨在最大限度教育挽救那些受极端思想感染、有轻微违法犯罪行为的人员,避免其成为恐怖主义和极端主义的受害者和牺牲品。学员通过"三学一去",即学国家通用语言、法律知识和职业技能,实现去极端化目标。学员同中心签订《培养协议》进入中心接受帮教,教培中心免费提供食宿,依法保障学员各项基本权利。学员可以定期回家,有事随时请假,亲属可以来访,还可以视频电话交流。在南疆喀什,我们看到许多学员已学成结业,在现代化工厂就业并在附近社区生活,既远离了极端思想,又摆脱了贫困。他们每个人脸上都挂着满意的笑容,感恩政府,感谢社会。
Third, C for campus. The training centers I visited in Xinjiang are boarding schools, or campus, not "camps" as claimed by the ill-intentioned few. The vocational education and training program is preventive counter-terrorism in nature and a precautionary step to prevent a disease or treat it in its early stages, as we do in traditional Chinese medicine. It aims to educate and rehabilitate to the greatest extent possible the individuals who have been influenced by extremist ideologies and committed minor offenses, so that they will not be victimized by and fall prey to terrorism and extremism. Courses on the national common language, legal knowledge and professional skills help the trainees deradicalize. The trainees sign training agreements with the centers to receive education and assistance there. The training centers provide free accommodations and safeguard all basic rights of the trainees in accordance with the law. The trainees can go home regularly ask for a leave when needed and make phone or video calls to their family, and their family can come to the training centers to visit them. In Kashgar, Southern Xinjiang, we learned that many trainees have already graduated. They have found jobs in modern factories and lived in the communities nearby, breaking free of both extremist ideologies and poverty. We were delighted to see on the faces of the trainees smiles of contentment and appreciation for the government and society.
需要指出的是,开展职业技能教育培训工作是新疆在特殊时期采取的特殊做法。我们会不断改进完善教培中心工作,随着反恐形势好转,教培中心的规模会逐步缩小,直至结束。
I must point out that the vocational education and training program is a special measure adopted by Xinjiang at a special time. We will continue to improve the work of the training centers. As the counter-terrorism situation improves, the training program will be gradually downsized, leading to its completion.
第四个字母是T,即Truth。新疆采取多种措施保护公民宗教信仰自由、保障各族人民文化权利和使用本民族语言文字的权利。新疆有2.4万座清真寺,平均400多名穆斯林就拥有一座清真寺,比例超过许多穆斯林国家,不少国家外交官和媒体记者访问新疆和教培中心后都表示,在新疆的所见所闻与一些别有用心的人宣传完全不一样。
Fourth, T for truth. Xinjiang has taken a host of measures to protect citizens' freedom of religious belief and safeguard their cultural rights and the right of all ethnic groups to use their own ethnic languages. There are 24,000 mosques in Xinjiang, one for every 400 or so local Muslims, more than many Muslim countries. Diplomats and journalists from many countries, after visiting Xinjiang and vocational education and training centers there, said that what they saw and heard in Xinjiang are completely different from what is depicted by those who have their own agenda.
新疆稳定红利持续释放,已连续27个月没有发生暴恐事件,去年共接待1.5亿人次旅游,预计今年有望达2亿人次。一个有近2亿人次进出的地方,能说不安全、不自由吗?
The stability dividend has continued to benefit Xinjiang. No case of violent terrorism has occurred for 27 months in a row. A total of 150 million tourists visited Xinjiang last year, and this year the figure is expected to reach 200 million. Is it fair to label a place that receives nearly 200 million visitors a year as unsafe and not free?
欢迎各方人士在尊重中国主权和法律的前提下,参访新疆、了解新疆。新疆建立职业技能教育培训中心有关举措得到绝大多数国家的理解和支持。今年3月2日,伊斯兰合作组织外长理事会通过报告,欢迎OIC代表团访问中国,赞赏中国为关怀穆斯林群众所作努力。这充分表明有关举措也得到了穆斯林世界的理解和支持。
Everyone who respects China's sovereignty and laws is welcome to visit and get to know more about Xinjiang. The establishment of vocational education and training centers in Xinjiang has gained understanding and support from the majority of countries. On 2 March, the Council of Foreign Ministers of the Organization of Islamic Cooperation (OIC) issued a report in which it welcomed an OIC delegation's visit to China and commended China for its care for Muslims. This fully demonstrates that relevant measures have also earned understanding and support from the Muslim world.
主席先生,
Mr. President,
在人权问题上,没有最好,只有更好。我们将继续全方位推进中国人权事业发展,不断满足人民对美好生活的需求和向往,继续携手各国共同在世界范围内促进和保护人权,助力构建人类命运共同体。
When it comes to human rights, no one can claim perfection. So making progress is all important. We will continue to advance human rights development in China in an all-round way to meet people's need and aspiration for a better life, and join hands with other countries to promote and protect human rights around the world, with a view to advancing the building of a community with a shared future for mankind.
谢谢。
Thank you.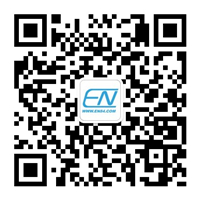 英文巴士公众号
扫一扫,资讯早。