Weekly Democratic Address文章源自英文巴士-https://www.en84.com/4024.html
文章源自英文巴士-https://www.en84.com/4024.html
November 11, 2017文章源自英文巴士-https://www.en84.com/4024.html
文章源自英文巴士-https://www.en84.com/4024.html
On Veterans Day, we pause to remember and honor the enduring sacrifice of our men and women in uniform and their families – the bravery they showed in service to our nation – and the unwavering responsibility that we have to them when they return from war.文章源自英文巴士-https://www.en84.com/4024.html
文章源自英文巴士-https://www.en84.com/4024.html
From the Greatest Generation of World War Two to the veterans of Vietnam and Korea, those who came before us courageously defended our freedoms and helped make America the nation that it is today.文章源自英文巴士-https://www.en84.com/4024.html
文章源自英文巴士-https://www.en84.com/4024.html
And now, after more than a decade of entanglements in military conflicts across the globe, there is a generation of younger service members who have been deployed time and time again, and know nothing but war and conflict.文章源自英文巴士-https://www.en84.com/4024.html
文章源自英文巴士-https://www.en84.com/4024.html
While these men and women represent the very best our nation, these battles have taken their toll.
The tragic loss of life. The physical injuries that plague those who return. The unseen wounds that haunt their lives. The responsibility to care for them – and our obligation to them as taxpayers.
There is no doubt that serving our veterans and their families is a cost of war. And the services and benefits that they earned mark our nation's strength, just as much as the military might that we show around the world.
That's why we must guarantee that the VA has the resources it needs to serve the veterans whether it be from Alzada, Montana, or Atlanta, Georgia.
And when it doesn't make sense for a veteran to go to the VA, we must ensure that they have timely access to care in their communities, no matter where they live.
In our quest to deliver on those promises, we cannot let those who want to privatize the VA prevail.
Privatization is not just expensive. It's a shirking of our responsibility as a nation. It's a breaking of a promise to our veterans. And it's a disservice to veterans who live in rural places like my home state – the great state of Montana.
That's why we will put politics aside and work together to make sure that all veterans receive the very best care and assistance that they have earned.
When veterans suffer from the unseen wounds of war, we must ensure they can access mental health care. And we must do whatever it takes to end the unacceptable and heartbreaking frequency of suicide.
When our military men and women want a better education, we must ensure that they can earn a degree.
When our veterans are ready to transition from military service to civilian life, we must ensure that they have good paying jobs and a place to call home.
And when our veterans get lost in the VA bureaucracy, we must hold our government accountable to deliver.
Honoring the men and women who serve us is not a partisan issue, it's a bipartisan responsibility.
God bless our men and women in uniform – both past, present, and future – on this Veterans Day, and every day.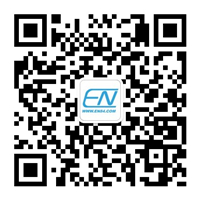 英文巴士公众号
扫一扫,资讯早。