Speech by HRH The Prince of Wales for the Launch of the New Plastics Economy Innovation Prize
18th May 2017
Your Excellencies, Ladies and Gentlemen,
Well, we've certainly managed to achieve a greenhouse effect here – slightly alarms me. But anyway, here we are, I should do my best to survive for the next…how long my speech's going to take.
But, can I just say how delighted I am to see such a large number of you here this evening and am enormously grateful to you all for sparing time from your unbelievably busy schedules to join today's important gathering. And I must say, I can only pray that the efforts so many of you have made in preparing for this event will, in the years ahead, bring lasting dividends for both humanity and the planet. Perhaps we will one day be able to look back on this evening as one of those moments that galvanized real progress towards addressing a hugely complex and, at times, seemingly intractable issue. That, at least, is my fervent hope.
Now, as most of you here are keenly aware, plastics, since their development roughly a century ago, have permanently altered the course of history. Plastics have enabled great advances in medicine, transport, electronics and indeed food packaging, empowering millions of people through access to these life-changing products and services. At the same time, however, we have also witnessed the alarming environmental and social consequences of this now ubiquitous material.
With plastic being so cheap and easy to produce, it is little wonder that vast quantities flood our economy each year. Our ability to manage this flow, however, is struggling to keep pace and, alas, it is equally no great surprise that so much of our plastic waste is ending up in the environment. And because plastics are so extraordinarily durable, once they are in the environment that is where they stay, accumulating at an astonishing rate. Well, this strikes me as a tragedy for two reasons. Firstly, because the loss of non-renewable resources from the system makes absolutely no economic sense; and secondly, because of the huge damage plastic pollution does to the environment, particularly the marine environment.
Well, Ladies and Gentlemen, for more years than I care to remember (or perhaps admit), I have been acutely concerned about the declining health of our ocean, with a range of pressures coming together to create profound changes to one of Planet Earth's most vital systems. From over-fishing to coral reef decline, and from the effects of acidification to those from toxic chemicals, we continue to turn a blind eye to the mounting evidence of impending systemic failure.
Of all of today's pressures on the ocean, perhaps the most visible is the build-up of plastic debris, as I'm sure Dame Ellen knew only too well when she sailed around the world. I don't want to dwell on the devastation this is causing (plenty of others are able to do this far more effectively than I can!), but as scientific consensus deepens on the impact of plastic waste on biodiversity, on the food chain and, dare I say it, on human health, it becomes ever more urgent that we find ways to deal with this escalating ecological and human disaster. Therefore, I can only salute those who dedicate themselves to cleaning up the mess we have already made as this is a critical endeavour in mitigating current damage to ocean ecosystems. But unless we can switch off the tap of new waste flooding in, then, on its own, no extent of clean-up can provide a sustainable solution.
In my view, our approach must go further and look towards solutions that are, in many cases, miles from the ocean. It seems to me that answers must be found as part of a bigger shift towards the realization of a 'circular economy' that will eliminate the outdated concept of waste altogether.
Perhaps, Ladies and Gentlemen, you will forgive me, I hope you may, for saying that for many years now, (even before the first Rio Summit!), I have been trying to point out that we need to progress beyond our "take-make-and-waste" economy; a system that uses finite resources to create products that are often used only fleetingly before they are discarded to the waste stream. I really believe there are invaluable lessons here to be drawn from Nature. The natural systems upon which we rely so heavily for our survival are circular by their very design; they do not create waste, but only materials for regeneration and new cycles of growth.
In the context of plastics, therefore, we need as a priority, to look beyond just 'end of pipe' solutions and, instead, go as far upstream as we can in the chain of cause-and-effect by exploring the design and production of plastics and plastic products from the very outset. This means harnessing innovation, science, design and technology to create new business models that value and capture those materials that at present we allow to escape the human economy and pollute Nature's vital support systems. And this is why I am so very pleased to welcome the launch of the New Plastics Economy Innovation Prize that aims to drive the paradigm shift we so badly need.
Transforming the plastics system from one that is currently contributing to large-scale environmental damage, to one which is a positive contributor to planetary and climate health is a global imperative. It is absolutely vital if we are to prevent the so-called externalities of our prevailing economic model coming back to haunt us or, even worse, sentencing future generations to live with the indelible consequences of our own short-sightedness.
I need hardly say, therefore, how delighted I am that my International Sustainability Unit has been working alongside the Ellen MacArthur Foundation on this very important initiative. And I would, above all, like to thank Dame Ellen and her team for their leadership during recent years in driving consensus on the importance of adopting circular economy principles. I would also like to welcome most warmly Wendy Schmidt's crucial support – absolutely crucial – for the new prize, and her immense generosity in providing such a significant incentive for innovation! We will all, Ladies and Gentlemen, owe her a great deal of…a great debt of gratitude for her far-sightedness in doing this.
My gratitude also, for what it is…extends to everyone in this room and indeed those watching online for your participation. As we all know, collaboration across the whole supply chain, from chemists to designers and from manufacturers to retailers, will be essential if we are to develop truly game-changing solutions. If there is one resource in this world that we can be certain is endlessly renewable, then it is human ingenuity. And, if we can harness that, then I have every confidence that we will soon be able to speak about the great things we have achieved, rather than endlessly banging on about the problem.
So I need hardly say that I am very much looking forward to learning of this initiative's progress and can only wish all concerned the very best of luck and good fortune in coming up with answers that our children and grandchildren will thank us for and on which the ultimate survival of our planet's marine ecosystem may well depend.
Thank you, Ladies and Gentlemen.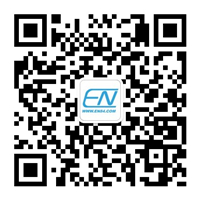 英文巴士公众号
扫一扫,资讯早。