一年来,我们主要做了以下工作。
I will now move on to discuss our main work last year:
一是继续创新和加强宏观调控,经济运行保持在合理区间。去年宏观调控面临多难抉择,我们坚持不搞"大水漫灌"式强刺激,而是依靠改革创新来稳增长、调结构、防风险,在区间调控基础上,加强定向调控、相机调控。积极的财政政策力度加大,增加的财政赤字主要用于减税降费。全面推开营改增试点,全年降低企业税负5700多亿元,所有行业实现税负只减不增。制定实施中央与地方增值税收入划分过渡方案,确保地方既有财力不变。扩大地方政府存量债务置换规模,降低利息负担约4000亿元。稳健的货币政策灵活适度,广义货币M2增长11.3%,低于13%左右的预期目标。综合运用多种货币政策工具,支持实体经济发展。实施促进消费升级措施。出台鼓励民间投资等政策,投资出现企稳态势。分类调控房地产市场。加强金融风险防控,人民币汇率形成机制进一步完善,保持了在合理均衡水平上的基本稳定,维护了国家经济金融安全。
First, we continued to develop new and more effective ways of carrying out regulation at the macro level, thus keeping the economy performing within an appropriate range.
Last year, we faced difficult choices in conducting macro-level regulation, but we stood firm in not adopting strong stimulus policies that would have had an economy-wide impact, and strived instead to maintain steady growth, adjust the structure, and guard against risks through reform and innovation. We strengthened targeted and well-timed regulation on the basis of range-based regulation.
More proactive fiscal policy was pursued, and the increase in the fiscal deficit was used mainly to cover tax and fee cuts. The trial replacement of business tax with value added tax (VAT) was extended to cover all sectors, slashing the tax burden of businesses for the year by over 570 billion yuan and reducing tax burdens in every sector. A transitional plan for sharing VAT revenue between the central and local governments was formulated and implemented to ensure financial resources of local governments remained unchanged. More local government bonds were issued to replace outstanding debts, reducing interest payments by roughly 400 billion yuan.
A prudent monetary policy was pursued in a flexible and appropriate manner. The M2 money supply increased by 11.3 percent, below our projected target of around 13 percent. We used a range of monetary policy tools to support the development of the real economy.
Measures were taken to upgrade consumption. We unveiled policies to encourage private investment, and saw investment begin to stabilize. We exercised category-based regulation over the real estate market. We strengthened efforts to manage financial risks. The RMB exchange rate regime continued to improve, and the exchange rate remained generally stable at an adaptive and equilibrium level. With these measures, we have safeguarded China's economic and financial security.
二是着力抓好"三去一降一补",供给结构有所改善。以钢铁、煤炭行业为重点去产能,全年退出钢铁产能超过6500万吨、煤炭产能超过2.9亿吨,超额完成年度目标任务,分流职工得到较好安置。支持农民工在城镇购房,提高棚改货币化安置比例,房地产去库存取得积极成效。推动企业兼并重组,发展直接融资,实施市场化法治化债转股,工业企业资产负债率有所下降。着眼促进企业降成本,出台减税降费、降低"五险一金"缴费比例、下调用电价格等举措。加大补短板力度,办了一批当前急需又利长远的大事。
Second, we focused on five priority tasks – cutting overcapacity, reducing excess inventory, deleveraging, lowering costs, and strengthening areas of weakness – thereby improving the composition of supply.
Particular priority was given to cutting overcapacity in the steel and coal sectors. Over the year, steel production capacity was cut by more than 65 million metric tons and coal by over 290 million metric tons, going beyond annual targets. Effective assistance was provided to laid-off employees.
We supported migrant workers in buying urban homes; and we increased the proportion of people affected by rebuilding in rundown urban areas receiving monetary compensation, making good progress in reducing real estate inventory.
Business acquisitions and reorganizations were encouraged, direct financing was promoted, and market- and law-based debt-to-equity swaps were carried out, lowering the debt-to-asset ratio of industrial enterprises.
To help enterprises lower operating costs, we introduced measures to cut taxes and fees, lower the share paid by enterprises for social security contributions,1 and cut the price of electricity.
We boosted efforts to strengthen areas of weakness and undertook major initiatives that both help to meet urgent needs today and promise long-term benefits.
三是大力深化改革开放,发展活力进一步增强。全面深化改革,推出一批标志性、支柱性改革举措。围绕处理好政府和市场关系这一经济体制改革的核心问题,持续推进简政放权、放管结合、优化服务改革。在提前完成本届政府减少行政审批事项三分之一目标的基础上,去年又取消165项国务院部门及其指定地方实施的审批事项,清理规范192项审批中介服务事项、220项职业资格许可认定事项。深化商事制度改革。全面推行"双随机、一公开",增强事中事后监管的有效性,推进"互联网+政务服务"。推动国有企业调整重组和混合所有制改革。建立公平竞争审查制度。深化资源税改革。完善农村土地"三权分置"办法,建立贫困退出机制。推进科技管理体制改革,扩大高校和科研院所自主权,出台以增加知识价值为导向的分配政策。放开养老服务市场。扩大公立医院综合改革试点,深化药品医疗器械审评审批制度改革。制定自然资源统一确权登记办法,开展省以下环保机构监测监察执法垂直管理、耕地轮作休耕改革等试点,全面推行河长制,健全生态保护补偿机制。改革为经济社会发展增添了新动力。
Third, we worked hard to deepen reform and opening up, further strengthening the vitality of development.
Reform was deepened across the board, and a good number of landmark and pillar reform initiatives were undertaken.
To balance the government-market relationship – the pivotal issue in economic structural reform – we continued reforms to streamline administration, delegate powers, and improve regulation and services. My administration's goal of cutting the number of items requiring government review by a third had been achieved ahead of schedule. On that basis, last year we cancelled the requirement on a further 165 items for review by State Council departments and authorized local governments. We also overhauled and standardized 192 items of intermediary services for government review as well as 220 items of approvals and accreditations for professional qualifications. We deepened institutional reforms in the business sector. We introduced an oversight model of random inspection and public release across the board,2 made operational and post-operational oversight more effective, and promoted the Internet Plus government services model.
We pushed ahead with reforms to restructure and reorganize state-owned enterprises (SOEs) and introduce into them mixed ownership structures. We established a review system to ensure fair competition. We deepened resource tax reforms.
We improved measures for separating rural land ownership rights, contract rights, and management rights, and established a mechanism for determining whether people have been lifted out of poverty. We made progress in reforming the science and technology management system, gave greater autonomy to colleges and research institutes, and adopted profit distribution policies oriented toward increasing the value of knowledge. We opened up the elderly services market. We expanded the trials of comprehensive reforms in public hospitals and deepened reform of the evaluation and approval systems for medicine and medical equipment.
We formulated unified measures to determine and register natural resource rights. We piloted reforms for conducting direct oversight by provincial-level environmental protection agencies over the environmental monitoring and inspection work of environmental protection agencies below the provincial level, as well as crop rotation and fallow land reforms. The river chief system was introduced for all lakes and rivers across the country, and the mechanisms for compensating for ecological conservation efforts were improved. Reform has given new impetus to economic and social development.
积极扩大对外开放。推进"一带一路"建设,与沿线国家加强战略对接、务实合作。人民币正式纳入国际货币基金组织特别提款权货币篮子。"深港通"开启。完善促进外贸发展措施,新设12个跨境电子商务综合试验区,进出口逐步回稳。推广上海等自贸试验区改革创新成果,新设7个自贸试验区。除少数实行准入特别管理措施领域外,外资企业设立及变更一律由审批改为备案管理。实际使用外资1300多亿美元,继续位居发展中国家首位。
We opened China wider to the rest of the world. As we pushed ahead with the Belt and Road Initiative, we worked to increase complementarity between the development strategies of, and practical cooperation between, China and other countries along the routes.
The RMB was formally included in the IMF's Special Drawing Rights basket. The Shenzhen-Hong Kong Stock Connect was launched. We improved measures for promoting trade, and built 12 new integrated experimental zones for cross-border e-commerce, bringing about a steady recovery in the volume of import and export.
The new practices of pilot free trade zones in Shanghai and elsewhere were used to establish another seven pilot zones. The requirement for review and approval for setting up and making significant adjustments to foreign enterprises was replaced by a simple filing process, with the exception of a few areas where special market access requirements apply. In 2016, China utilized more than US$130 billion of overseas investment, continuing to rank first among developing countries.
四是强化创新引领,新动能快速成长。深入推进"互联网+"行动和国家大数据战略,全面实施《中国制造2025》,落实和完善"双创"政策措施。部署启动面向2030年的科技创新重大项目,支持北京、上海建设具有全球影响力的科技创新中心,新设6个国家自主创新示范区。全社会研发经费支出与国内生产总值之比达到2.08%。国内有效发明专利拥有量突破100万件,技术交易额超过1万亿元。科技进步贡献率上升到56.2%,创新对发展的支撑作用明显增强。
Fourth, we strengthened innovation's leading role, spurring the rapid development of new growth drivers.
We took further steps to implement the Internet Plus action plan and the national big data strategy, fully implemented the Made in China 2025 initiative, and implemented and improved policies and measures to encourage people to launch businesses and innovate. We developed and launched a plan for completing major science and technology programs by 2030, supported Beijing and Shanghai in building themselves into global R&D centers, and established another six national innovation demonstration zones.
China's R&D spending reached 2.08 percent of GDP. The number of in-force Chinese patents issued in China passed the million mark, and the value of technology transactions exceeded one trillion yuan. The contribution of scientific and technological progress to economic growth rose to 56.2 percent, and innovation's role in powering development grew markedly.
五是促进区域城乡协调发展,新的增长极增长带加快形成。深入实施"一带一路"建设、京津冀协同发展、长江经济带发展三大战略,启动建设一批重点项目。编制西部大开发"十三五"规划,实施新一轮东北振兴战略,推动中部地区崛起,支持东部地区率先发展。加快推进新型城镇化,深化户籍制度改革,全面推行居住证制度,又有1600万人进城落户。发展的协同叠加效应不断显现。
Fifth, we promoted more balanced development between regions and between rural and urban areas, and saw faster emergence of new growth poles and growth belts.
We stepped up work to implement the three strategic initiatives (the Belt and Road, Beijing-Tianjin-Hebei integration, and the Yangtze Economic Belt), and began construction on a number of key projects. We formulated the plan for the 13th Five-Year Plan period for large-scale development in the western region, launched a new round of initiatives as part of the Northeast revitalization strategy, drove progress in the rise of the central region, and supported the eastern region in leading the rest of the country in pursuing development. We sped up efforts to promote new types of urbanization, deepened reform of the household registration system, introduced the residence card system nationwide, and granted urban residency to another 16 million people from rural areas. The synergy building through coordinated development became more and more evident.
抱歉,此资源仅限VIP下载,请先
登录
虚拟货币,支付后概不退回。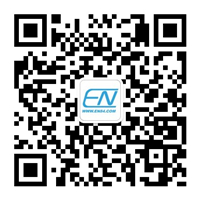 英文巴士公众号
扫一扫,资讯早。