Speech by Prime Minister Theresa May at the India-UK Tech Summit
New Delhi, India
7 November 2016
I am delighted to be here in India. Prime Minister Modi: not only did I take up your invitation as soon as I could; I chose to make this my first bilateral visit outside Europe as Prime Minister, and my first ever trade mission.
And I want to start by explaining why. It is because of the very special partnership between our countries – not just in the business that we do with one another, but the values we share: values of democracy, responsibility, the rule of law and fair play. With so much in common when it comes to trade, values, culture and, of course, people – with one and a half million people of Indian origin living in Britain – ours is a natural partnership.
Look around India and Britain, and you can see the evidence: we listen to each other's music, eat each other's food, and share a passionate rivalry with each other on the cricket pitch. And on that note, I am looking forward to the Test series that begins between England and India in Gujarat on Wednesday.
When two countries are as old as India and the United Kingdom, it is tempting for many to look to the past, to talk about the years that have already gone, and to take for granted or make assumptions about the links that we have. Frankly, people in Britain have done that too often in the past. I don't want to do that. I want to talk about the importance of this relationship today and the limitless possibilities that I believe will be open to us in the future.
I will use this visit to discuss with Prime Minister Modi, his team, and Indian businesses how we can work together to seize those possibilities – building a partnership that is focussed resolutely on shaping our shared future, bilaterally, and on the global stage.
I have said that we want Britain to be the most committed and most passionate advocate of free trade in the world. That is because free trade creates a rising tide that lifts all boats. It makes us all richer. It creates jobs. It increases investment. It improves productivity. It transforms living standards and creates opportunities for all of our citizens.
These are the reasons we believe in free trade. It's why – as Britain leaves the European Union – we're determined not to turn our backs on the world, but to forge a new, global, outward-looking role for ourselves. Because we know from history what happens when countries do not embrace the opportunities of the world. They stagnate. They get poorer. They don't protect their people; they make them worse off.
Of course, no country owes any other country a living. But we stand the greatest chance of success when we work with partners with whom we share similar values, legal systems, approaches to business, and ways of looking at the world.
That is why I've made my first trade mission, and my first bilateral visit outside Europe, to India. Because more trade, more investment and fewer barriers to doing business in our two countries will make us all more prosperous, peaceful and secure. And within this unique partnership, there is so much potential for us to advance those things.
We have a strong starting point, with Britain investing more in India than any other G20 country, and India investing more in Britain than it does in all other EU countries put together. Indian businesses – over 800 – are a fixture of British life, with one, Jaguar Land Rover's owner Tata, our largest manufacturing employer. Right now, there are British businesses exporting everything – from engines to insurance – to India.
So much of that is enabled by the fact that we have, between our two countries, this very special bond. But those things are happening despite the continued existence of the barriers to trade and barriers to co-operation.
Just think how much further we could go if our governments worked even more closely together; if we took even more advantage of the links between us; and if we put not only trade and investment, but also the exchange of ideas, innovation and technology, at the heart of our ambitions.
There couldn't be a more appropriate place to focus on that than at the UK-India Tech Summit, for this is where so much scope for that increased trade and investment lies.
With three Indians experiencing the Internet for the first time every second, with the country on course to be a digital market of one billion people, and with so many graduates launching start-ups from Mumbai to Hyderabad – or Cyberabad, as it's known – this is an area filled with opportunities. Indeed, I'm looking forward to visiting Bengaluru tomorrow to see the start-up capital of India for myself.
Again, we have a head start in this. We have Britain's 3D printing tools in Pune, bringing solar power to the most remote parts of India, and funding Indian infrastructure through Masala Bonds.
Today, I want to think about how we, as governments, as businesses, and those with a stake in this relationship, can help to build upon that for our countries' mutual benefit.
First, we can identify where opportunities lie and which businesses can take advantage of them.
That is exactly what we are doing with this trade delegation – bringing along some of our biggest, most successful companies and our brightest start-ups, from every region of the UK, in order to open up new markets for them and promote them to the wider world.
One of them, Kano, is using its unique technology to teach children to code in UK schools. Just think of the impact that could have in India. Another, Telensa, is the foremost maker of smart street-lighting. There is a huge opportunity for them to play a role in India's drive for urban renewal. Oxford Nanopore is another. They're specialists in gene sequencing and could help dramatically reduce the costs involved in screening illnesses in India.
Second, we can look upon each other's priorities as our own priorities.
As countries, we both need to ensure we take advantage of the opportunities of the century ahead. And we can do so together. As Prime Minister Modi pursues his ambition for Smart Cities, Digital India and Make in India, in Britain we are focused on economic reform, social reform and building a country that works for everyone.
I believe we should throw our entire weight behind each other's efforts. Indeed, we already have our urban planners working on your Smart Cities and making Wi-Fi more accessible across India; meanwhile, Indian investment is helping us diversify our economy and bring prosperity to every corner of our country.
In fact, Prime Minister Modi and I are going even further, announcing a new India-UK Urban Partnership focusing on Smart Cities – the ultimate demonstration of our long-term relationship: not just trading, but sharing skills, technology and expertise.
Third, and most importantly, we can break down barriers and make it easier to do business.
That does not just mean offering our own incentives – as Britain is doing with the lowest corporation tax in the G7, with Export Finance and with tax breaks for those undertaking research and development in Britain. It means helping each other to break down the barriers to trade and investment in and between our countries.
So that is why the UK is working side by side with Prime Minister Modi in his mission to make it easier to do business in India, for example, by strengthening intellectual property rights and paving the way for our world-leading services sector to operate in the Indian market – benefitting India and the UK alike.
But I am determined that we go further. I will be discussing with Prime Minister Modi how we can increase the detail and depth of our trade and investment discussions, and identify what more we can do, now, to unleash our businesses, industries, exporters and investors. This does not need to wait for us to leave the EU.
We must also recognise that it is not just the legal frameworks that are essential for effective trade and investment – it is people, too. It is crucial that those who do need to travel between our countries for business can do so.
That is the reason why, when I was Home Secretary, I made the visa process for Indians much easier. India now has one of the best UK visa services in the world, with more application points than any other country, and the only country where it is possible to get a same-day visa.
That happened because we listened to what businesses were saying. And we are still listening – listening to the fact that so many people from India want to bring their ideas, skills and business to Britain, for the good of your economy and ours.
So we will offer, for the first time, to any country that needs visas to enter Britain, what is called the Registered Traveller Scheme.
This means that for Indian nationals who frequently come to the UK – and who fuel growth in both our countries – the entry process will become significantly easier. Fewer forms to fill out. Access to the EU/EEA passport control. Swifter passage through our airports. In short, more opportunities for Britain and India, and a clear message that Britain is very much open for business.
To conclude, I want to return to that argument I was making about the importance of free trade and investment. For we need to make this case around the world – not only to make our countries more prosperous, but to make them more stable and secure, too.
The UK and India can play a big role in that – we can lead the way – so even more nations can share in those things. That is one of the many things that, through this partnership between our countries, I hope Prime Minister Modi and I – and indeed, everyone in the room – can help to achieve.
Thank you.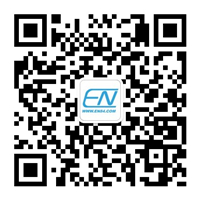 英文巴士公众号
扫一扫,资讯早。