Press Statements by Taoiseach Leo Varadkar and Prime Minister Boris Johnson
Dublin
9 September 2019
Taoiseach Leo Varadkar:
Members of the press, ladies and gentlemen, Prime Minister.
Prime Minister, first of all, I really want to very sincerely welcome you to Ireland, and I look forward to our conversation this morning. I think we can both agree that we have much to discuss.
First of all, allow me to say that we respect the democratic and sovereign decision of the British people to leave the European Union.
We meet this morning at a point where the stated intention of the British Government is to leave the EU on 31 October, with or without a deal.
However, in my view, the story of Brexit won't end if the United Kingdom ends the European Union on 31 October or even 31 January – there is no such thing as a clean break, or just "getting it done". Rather, we are just moving on to a new phase.
If there is No Deal, it will cause severe disruption for British and Irish people alike – not so much on the continent. And whatever happens, we'll have to get back to the negotiating table quite quickly. And when we do, the first items on the agenda will be citizens' rights, the financial settlement and the Irish border – all issues which we had resolved in the Withdrawal Agreement made with your predecessor, an agreement made in good faith by 28 governments.
But if there is a Deal, and I think that's possible, we'll enter talks on a Future Relationship Agreement between the EU and the UK. It's going to be very tough – we'll have to deal with issues like tariffs, fishing rights, product standards, state aid. And it will then have to be ratified by 31 parliaments.
Prime Minister, negotiating FTAs with the EU and the US and securing their ratification in less than three years, I think, is going to be a Herculean task for you. But we do want to be your friend and your ally, your Athena, in doing so.
And I think the manner in which you leave the European Union will determine whether that's possible.
I am ready to listen to constructive ways in which we can achieve our agreed goals and resolve the current impasse.
But what we cannot do and will not do, and I know you understand this, is agree to the replacement of a legal guarantee with a promise.
Our businesses need long-term certainty. And the people of this island, North and South, need to know that their livelihoods, their security and their sense of identity will not be put at risk as a consequence of Brexit.
So the stakes are high.
Avoiding the return to a hard border on this island and protecting our place in the single market are the Irish Government's priorities in all circumstances.
We must protect the peace and also the burgeoning all-island economy. And that's why, for us, the backstop continues to be a critical component of the Withdrawal Agreement, unless and until alternatives are found.
But we are open to alternatives. But they must be realistic ones, legally binding and workable. And we haven't received such proposals to date.
Prime Minister, I know we've spoken twice by phone already. And I know we have much shared a desire to see the Northern Ireland institutions restored. And the Tánaiste and Secretary of State are already working closely on that. And the Good Friday Agreement is the best example, if we ever need it, to show that old foes can come together to deal with the most intractable problems. As co-guarantors of the Agreement, I look forward to exploring with you, how working with the Northern Ireland parties, we can restore power-sharing and devolution.
I am confident that we'd be able to find some common ground today. And in doing so, I am determined to defend the peace, the all-island economy, and all that we hold dear.
Prime Minister, I know that you are an admirer of the great Winston Churchill, as indeed am I, and you've written elegantly about him in your career.
In the middle of the Second World War, Winston Churchill and the Army Chief of Staff, Lord Alanbrooke, made a long and perilous journey across the Atlantic from Washington by plane.
They reached the coast of Ireland shortly after 4 a.m.
Alanbrooke's description of their first sight of Ireland is unexpectedly poetic for a normally reserved military man. I'd like to finish by sharing that with you.
"Beautiful moon shining on a sea of clouds. Then out of the darkness dark patches loomed up on the horizon, which turned out to be the north coast of Mayo. We soon struck the coast, only visible by moonlight. PM was thrilled as I was."
I fear the vista when you flew in this morning into [a] very cloudy Dublin was not quite as spectacular or thrilling. But you come, nonetheless, at a crucial point in our history and the relationship between our two countries.
We may sometimes differ, but we are bonded by our shared past and our shared kinship. And I think we have a shared dream, too: one of peace, freedom, and prosperity.
I look forward to our discussions today and I invite you to make your remarks.
Prime Minister Boris Johnson:
Thank you very much, Taoiseach. Leo, it's wonderful to be here in Dublin. And I thank you very much for the very warm welcome you've…you've given us in spite of the slightly chilly weather. We shall congratulate the media on…on…on braving as…as you all are this morning.
Leo, you…you and I first met a few years ago when we jointly officiated at the St Patrick's Day parade procession in Trafalgar square in London. It was a pretty joyous occasion. And of course, we then celebrated the incalculable contribution of the Irish community to London.
And there in the vast crowds was, of course, the living embodiment of one of the densest and most intricate and most vital relationships in the world between any two countries.
And together, Leo, we both recognise that our peoples are the beneficiaries of the efforts of our predecessors – politicians and others – who put aside differences, and who found compromises, and who took our countries forwards together in circumstances that are far tougher than now. And the results for both the UK and Ireland are immense.
Not just a peaceful and open border but an economic partnership by which we in the UK eat, I think, 50 per cent of all the cheese and beef produced in Ireland, which is a lot. And the very captain of the World Cup-winning English cricket team was born in this city.
So I believe our job now is to take that relationship forward and to build on it. We've got a UK-Ireland summit in…in November, I look forward to that, and…and of course, in all the ways in which the UK and Ireland work together around the world with shared values and shared interests.
But, as you rightly say, Taoiseach, before November, there are two tasks…political tasks that we simply have to…to do. And we must restore the government in Stormont, in Northern Ireland, and I promise to work with you on our shared objective there. And of course, we must get Brexit done because the UK must come out on 31 October, by 31 October, or else, I fear that permanent damage will be done in the UK to trust in our democratic system.
And I know that Brexit was not, to be perfectly frank, a problem, a conundrum that Ireland wished for and I think there are certainly questions that we need to resolve. And there are three basic questions that we have to answer for the sake of our collective peace of mind.
Can we ensure that we continue to have unchecked movement at the border of goods and people and indeed cattle? And I think the answer is yes – and as someone who went to the border several times before the Good Friday Agreement, and shuddered to see watchtowers on UK soil, I can say now, as I've said many times before, the UK will never ever institute checks at the border, and I hope our friends in the EU would say the same.
Can we uphold the Belfast Good Friday Agreement in all its particulars? And again, I say the answer is yes, and our commitment in the UK to the peace process is unshakeable.
Can we protect the economic unity of the island of Ireland and the gains that Ireland has won through its membership of the EU single market? And again, I think the answer is yes – and I think we can achieve these things while allowing the UK to withdraw whole and entire from the EU.
And of course, I acknowledge the complexities involved, and the symbolism and the sensitivities evoked by the very concept of a border. But strip away the politics, and at the core of each problem, you find practical issues that can be resolved, with sufficient energy and a spirit of compromise, indeed, the current treaty must logically envisage that the problems can be solved, or the present protocol would never have been called a backstop.
So I have one message that I want to land with you today, Leo, and that is that I want to find a deal. I want to get a deal. Like you, I've looked carefully at No Deal. I have assessed its consequences, both for our country and…and yours. And, yes, of course, we could do it, the UK could certainly get through it. But be in no doubt: that outcome would be a failure of statecraft for which we would all be responsible, and so, for the sake of business, of farmers, and for millions of ordinary people who are now counting on us to use our imagination and creativity to get this done, I want you to know I would overwhelmingly prefer to find an agreement.
Our governments have spent three years masticating this problem. And…so I think it's time now to honour the achievements of our predecessors who tackled far worse problems by cracking this one ourselves. I won't say we can do it all today, but I do believe that a deal can be done by 18 October. So let's do it together.
Thank you very much.
Taoiseach Leo Varadkar: Thank you.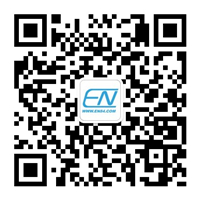 英文巴士公众号
扫一扫,资讯早。