Weekly Democratic Address文章源自英文巴士-https://www.en84.com/3997.html
文章源自英文巴士-https://www.en84.com/3997.html
November 3, 2017文章源自英文巴士-https://www.en84.com/3997.html
文章源自英文巴士-https://www.en84.com/3997.html
Hello, I am Congresswoman Rosa DeLauro, from the Third District of Connecticut.文章源自英文巴士-https://www.en84.com/3997.html
文章源自英文巴士-https://www.en84.com/3997.html
The biggest economic challenge of our time is that so many people who play by the rules are in jobs that do not pay enough to live on. Wages are not keeping up with rising costs – for health care, child care, and housing – and too many families struggle to make ends meet, let alone put money in a college fund or go on vacation.文章源自英文巴士-https://www.en84.com/3997.html
文章源自英文巴士-https://www.en84.com/3997.html
Meanwhile, big corporations, millionaires, and billionaires write the rules to make government work for them – and Republicans are their comrades in arms in rigging the game against the middle class. Enough is enough.文章源自英文巴士-https://www.en84.com/3997.html
文章源自英文巴士-https://www.en84.com/3997.html
As Democrats, we will work for an economy that works for all, not just the very rich. We need to create good-paying jobs that cannot be outsourced – lower the cost of living for families by cracking down on corporate monopolies – and build an economy that enables more and more people to reach the middle class.
That is the America I believe in – and the one Democrats are fighting for.
Unfortunately, Republicans want to take our country further and further from this goal. On Thursday, they released their tax cut proposal – and frankly, it is a giveaway to corporations, millionaires, and billionaires. It leaves behind working people and the middle class. And worse, it will encourage companies who outsource American jobs. Congress must put middle-class families and jobs before corporations that have not been loyal to their employees and to our country.
The tax plan released by President Trump and Congressional Republicans is not real tax reform. Instead, it cuts taxes for the wealthiest Americans and raises taxes on middle-class families.
It slashes the tax rate for corporations, repeals the estate tax, and encourages multinational corporations to shift profits and jobs overseas. It also rewards those corporations that have outsourced jobs by allowing them to skip paying taxes on profits earned through their outsourcing.
When jobs are outsourced, it drives down wages and salaries here. The Republican plan is wrong – this plan encourages corporate excess at the expense of the middle class, who work hard and who have played by the rules their entire lives.
The Republican plan repeals the estate tax, giving America's wealthiest families over $171 billion in tax cuts. That is the same cost as the entire Pell grant program for nearly 5 years, which helps over 7 million low-income college students every year. Where are our priorities?
Instead of giving $1.5 trillion in tax cuts to the wealthiest Americans and corporations, we should be investing in the future of our country by rebuilding our crumbling infrastructure, expanding access to early childhood education, and equipping workers with the skills they need through job training and apprenticeship programs.
Where are the Republicans' values? Where is this Administration's commitment to the 'forgotten men and women of our country?' They promised no more politics as usual, and this is a slap in the face that leaves people feeling betrayed. We need a tax policy that works for the middle class.
Turning to the Child Tax Credit, the Republican proposal leaves behind vulnerable families – shutting out military families, rural families, large families, minimum-wage earners, and those with the youngest children. Under the Republican tax plan, many families will not earn enough to benefit from the larger child tax credit. And Republicans have raised the income limit on the credit to an amount that will make Members of Congress eligible – while low-income families are excluded. This is unacceptable.
I came to Washington to fight for the hardworking people I represent – not those with the most lobbyists. It is time for a better deal for Americans – one that prioritizes job creation, rising incomes, and a 21st century economy that levels the playing field for them. We must reject this misguided Republican proposal, and work to implement public policies that understand people's lives and the need for a big change in our country's direction.
Thank you.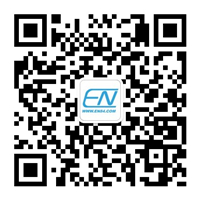 英文巴士公众号
扫一扫,资讯早。