Remarks by Prime Minister Justin Trudeau to Announce Canada's Next Governor General, Ms. Julie Payette文章源自英文巴士-https://www.en84.com/3342.html
文章源自英文巴士-https://www.en84.com/3342.html
Ottawa, Ontario文章源自英文巴士-https://www.en84.com/3342.html
文章源自英文巴士-https://www.en84.com/3342.html
July 13, 2017文章源自英文巴士-https://www.en84.com/3342.html
文章源自英文巴士-https://www.en84.com/3342.html
Prime Minister Justin Trudeau: 文章源自英文巴士-https://www.en84.com/3342.html
文章源自英文巴士-https://www.en84.com/3342.html
Hello, ladies and gentlemen.文章源自英文巴士-https://www.en84.com/3342.html
文章源自英文巴士-https://www.en84.com/3342.html
Thank you all for being here today.
Last week, I had the honour of meeting with Her Majesty the Queen in Scotland.
It was a particularly poignant visit, taking place as it did during both the 150th anniversary of Confederation, and the 65th year of Her Majesty's service as Canada's Head of State.
It was a meeting that gave us an opportunity to talk about our shared history and a chance to reflect on what the coming years might look like.
We know that later this year, the steady and trusted leadership of The Queen's current representative in Canada, His Excellency the Right Honourable David Johnston, will come to an end.
After seven years of service marked by hard work, grace, and humility, His Excellency will be retiring this fall.
When his appointment was first announced back in 2010, Prime Minister Stephen Harper said that the Governor General "represents the best of Canada."
That was true then, and it is true now.
We will always be grateful for the contributions the Governor General and Mrs. Johnston have made in service to our country, and we wish them all the best in the years ahead.
Which brings us to today's announcement.
I am very pleased to announce that, on my recommendation, Her Majesty the Queen has graciously approved the appointment of Ms. Julie Payette as the next Governor General of Canada.
Already well known to Canadians, Ms. Payette has made her mark as an accomplished scientist, jet pilot, athlete, public policy scholar, musician, and science and technology advocate.
She is undoubtedly best known for her ground-breaking work as a leader in Canada's space program.
Ms. Payette served as an astronaut with the Canadian Space Agency for more than a decade.
She was Canada's Chief Astronaut from 2000 to 2007, and the second Canadian woman to enter space.
And, in 2009, she proudly represented all Canadians during our first visit to the International Space Station.
Many of you probably remember watching Ms. Payette and seven other prominent Canadians as they carried the Olympic Flag during the opening ceremonies in Vancouver in 2010.
Ms. Payette's life has been one dedicated to discovery, to dreaming big, and to always staying focused on the things that matter most.
These truly Canadian traits, along with her years of public service, make her unquestionably qualified for this high office.
I know she will be an excellent Governor General and I am looking forward to her installation ceremony this fall, when she will formally become Canada's 29th Governor General since Confederation.
It is my privilege to now introduce Canada's Governor General Designate: Ms. Julie Payette.
Governor General-Designate Ms. Julie Payette:
Hello, hi, everyone. Ladies and gentlemen.
Hello to everyone.
We had hoped to surprise you today, but, obviously…. Here we are!
What a great day.
It will come as no surprise when I tell you just how great an honour it is for me, my family, my friends and colleagues here, across the country, around the planet – and even some currently off the planet – to have been chosen to represent my country as Governor General.
First, I must express my most sincere appreciation to her Majesty the Queen and to the Prime Minister for the confidence they have shown me, but more importantly, for the chance, the amazing chance, a second chance to serve Canada again.
When you see North America, the northern part of North America from a spaceship, you get to see a lot of amazing details.
Seen from space, Canada is immense, with mountains, lakes, forests. Its beauty is breathtaking. Despite the fact that there are ten provinces, three territories, many regions and municipalities, you do not see any borders. You see a thousand details – differences in language and culture, big and small, all of which make our country richer.
That is Canada: a grand and luscious land, glorious and free. It will be a pleasure to travel to meet and interact with Canadians of all backgrounds, from coast to coast to coast.
Ladies and gentlemen, I am here to serve Canadians.
And I will approach my responsibilities with enthusiasm, energy and, above all, humility.
But, just like it is in space travel, we don't necessarily do things because they're easy, or because they are hard, and the task will be hard, because it requires to follow in the footsteps of giants.
Governor General David Johnston has been an engaging force and a pillar of wisdom the last seven years. He will not be easily replaced. But fortunately, I have known him for a long time, and I look forward to interacting with him and to tap into that wisdom and that knowledge so that I can start this new role.
Ladies and gentlemen, this is the start of a new adventure, an adventure for us all.
Going forward, I hope that you will be part of it.
Thank you so very much. Thank you.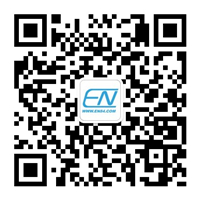 英文巴士公众号
扫一扫,资讯早。