Weekly Republican Address: With 21st Century Cures, We Will Do Better
文章源自英文巴士-https://www.en84.com/1298.html
Energy and Commerce Committee Chairman Fred Upton of Michigan文章源自英文巴士-https://www.en84.com/1298.html
文章源自英文巴士-https://www.en84.com/1298.html
Washington, DC文章源自英文巴士-https://www.en84.com/1298.html
文章源自英文巴士-https://www.en84.com/1298.html
December 10, 2016文章源自英文巴士-https://www.en84.com/1298.html
文章源自英文巴士-https://www.en84.com/1298.html
Hey, there, I'm Fred Upton, Republican Congressman from Southwest Michigan who helped lead the successful, bipartisan effort to find faster cures for families and patients suffering from tragic illness.文章源自英文巴士-https://www.en84.com/1298.html
文章源自英文巴士-https://www.en84.com/1298.html
The holiday season is one of joy. But it's often a time for families to come together and reflect on loved ones lost – taken much too soon by disease.文章源自英文巴士-https://www.en84.com/1298.html
We've all said too many early good-byes to folks that we hold dear. Families robbed of a parent that will never get to see their kids' milestones. A child born without the gift of a future. Every day, countless folks living vibrant lives are delivered unexpected diagnoses. It's a cycle that repeats itself over and over and over. Life changes in an instant – and hope seems just out of reach. So, whether it be Alzheimer's, Lupus, MS, cancer… you name it.
So, three years ago, we had an idea. That we could do better. That we needed to do something and transform our health and research system to effectively fight disease in the 21st century.
But we knew the first step had to be doing something that Congress doesn't do enough of: We had to first listen. And then we engaged. We solicited input. We drafted. We listened some more. It was an inclusive, unique, transparent process that crisscrossed the country, engaging experts in every related field, from pioneering research institutions like the University of Michigan and the Mayo Clinic to government to private industry and everything in between. And most importantly, we listened to patients.
What we learned was staggering. The gap between biomedical innovation and our regulatory process was widening. Of the 10,000 known diseases – 7,000 of which are rare – there are treatments for only 500. We needed to change the conversation and restore urgency to boosting research and innovation. And working together, we have with 21st Century Cures.
Science and biomedical innovation have made incredible strides over the last two decades. Mapping the human genome, new biomarkers, and personal health care apps have all offered opportunities to find new treatments and cures.
But the way the FDA and the NIH apply these new innovations to our regulatory process has lagged behind. These agencies – and the rules and regs that they produce affecting the discovery, development, and delivery of lifesaving drugs and devices – also desperately need modernization and innovation. They need a game-changer. And now we have it.
The House and Senate have passed this bipartisan legislation, which will ensure our health system can keep pace with incredible advances in science and technology. We break down regulatory barriers and expedite the approvals for safe drugs and devices coupled with billions for more research, including the Beau Biden Cancer Moonshot. We also provide critical funding to the FDA so that they have all the tools they need to ensure the safety of these news drugs and devices.
A former head of The National Cancer Institute and FDA has called this "the most transformational biomedical legislation in the past 40 years." He's right.
But this package is not just about cures. It also includes valuable resources to fight the opioid epidemic that's impacting every single community, and delivers landmark mental health reforms that will make a real difference, helping families in crisis and treating mental illness rather than incarceration. Treatment, not tragedy, was the overriding theme of mental health reform. Yes, this is one of the most important and impactful bills we will enact this Congress.
Patients aren't interested in debating the timelines, the failure rates, the size and costs of conducting clinical trials. They just know that despite the promise of scientific breakthroughs, they can't get the therapy that might save their lives one day. That is why we need 21st Century Cures.
We are on the cusp of something special. A once-in-a-generation opportunity to transform how we treat disease. President Obama will sign this legislation into law next week and his help was critical in getting this new law enacted – so we say thank you, Mr. President.
A new day for medical research is on the horizon. A new day of hope for patients and their loved ones. We needed to do better. And with 21st Century Cures, we will.
Thank you, and have a blessed holiday season.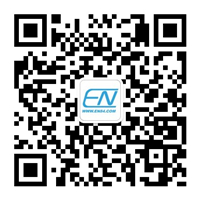 英文巴士公众号
扫一扫,资讯早。