Address by Harvard President Larry Bacow in a Virtual Ceremony Honoring the Class of 2021
May 27, 2021
Greetings from Massachusetts Hall. This is where I used to come to work. Actually, I haven't done that for 440 days now and counting – but who's counting?
This building – the oldest on campus – has been part of the Yard since 1720. If it could talk, it would tell tales of George Washington and the troops he quartered here during the Revolutionary War; tales of John Adams hurrying in and out as a young man, carefully scribbling the day's weather in his diary; tales of the handful of you who called its fourth floor home as first-year students.
This building is a testament to the strength and resilience of Harvard and its people. Brick by beautiful brick, it was built by individuals who did not yet dream of a United States of America – people who could not yet dream of the University into which you entered as students – from across the country and across the world, with circumstances and experiences as varied as your extraordinary achievements.
Welcome, members of the Harvard Class of 2021 – and congratulations.
You are on the brink of joining one of the world's most accomplished communities of alumni, a community that for nearly four hundred years has connected "the age that is past to the age that is waiting before."
That line – from our alma mater – puts the vexing present into a more welcome context. This, too, shall pass.
A global pandemic has kept us apart this year, but we've learned together; we've grown together; and we have overcome together.
I've never seen such grit, such determination. And I've never – ever – been prouder of this institution.
So, while this is not the moment you imagined when you began your course of study, take a moment to appreciate all that this age has actually given you:
No Commencement tickets, everyone could come – no parking drama. And let's face it, zero percent chance of rain.
Front-row seats for everyone you love – and everyone who loves you.
And well-deserved hoots and hugs and hollers and high fives as your degree is actually conferred.
One day, you will celebrate your graduation on campus with classmates and friends in familiar places – and that day cannot come soon enough. For now, however, delight in the company of those who've cheered you on and cheered you up, those who've urged determination in the face of disenchantment, those who've supplanted languish with levity – with hope – with joy, those who've sacrificed so much so you can be here.
One of a number of things that is unusual about this celebration is that many of you are actually sitting right now next to your families and loved ones, people who've in some cases become your unexpected suitemates over the course of this past year. No one accomplishes anything in life on his or her own. Your loved ones have nurtured and supported you on this journey that has led you to this day. I want you to actually take a minute now and thank them for all that they've done to get you to this moment. Go ahead, give them a hug of thanks. They deserve it. And now we'll pause while you do that.
I hope you will delight, too, in the colossal feat of your arrival. Consider the days – the months – the years – of relentless effort, in some cases, of stunning failure but also thrilling triumph. Consider what you sacrificed – and what you gained. Consider who you were when you got here and who you are now as you leave, when it was that you most grew in knowledge and in wisdom – and where you will go from here.
This moment is meant for you and will be yours forever. Fair Harvard welcomes you at last into her storied company, and I send you into a new age on the wings of wishes born from familiar lyrics:
May you think freely – and bear patiently those who think differently.
May you quicken the currents of truth in every field and discipline – and hasten the world to better days.
May your destinies – like our beloved University's – be onward and bright.
Congratulations, members of the Harvard Class of 2021 – and Godspeed.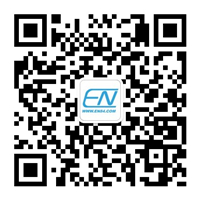 英文巴士公众号
扫一扫,资讯早。