Ambassador Cui Tiankai's Remarks at the 2016 Gala Dinner of The U.S.-China Policy Foundation
崔天凯大使在美中政策基金会2016年年度晚宴上的演讲
November 17, 2016
2016年11月17日
Thank you, Ambassador James Sasser, for your kind introduction.
感谢尚慕杰大使的介绍。
Please allow me to extend my warm congratulations on the 21st anniversary of the U.S.-China Policy Foundation and to the winners of the Foundation awards. The Foundation has been well-known for its dedication to U.S.-China relations ever since its founding. Its endeavor has helped to bring the hearts of our two peoples closer, hence contributing to an ever-growing China-U.S. relationship.
请允许我对美中政策基金会成立21周年和基金会有关奖项获奖者致以热烈的祝贺。基金会自成立以来,为增进中美两国人民心灵相通、促进双边关系不断发展做出了积极贡献。
In particular, I want to pay special tribute to Dr. Wang Chi, Secretary Barbara Franklin, Ambassador Stapleton Roy, Ambassador James Sasser and Dr. David Lampton for your strong commitment to advancing China-U.S. relations over the years.
我特别要对王冀会长、富兰克林部长、芮效俭大使、尚慕杰大使和兰普顿博士多年来积极推动中美关系发展表示衷心感谢。
I also wish to express my appreciation to the Foundation for the thoughtful choice of the venue tonight. The Mayflower Hotel is a good place to reflect on the history and look into the future of China-U.S. relations. In 1973, at the dawn of the normalization of our bilateral ties, it was in this hotel that China opened its Liaison Office in the U.S. The Mayflower housed the Office for eight months and witnessed an unforgettable period in China-U.S. relations.
我也要感谢基金会特意选择五月花饭店作为举行年度晚宴的地点。在五月花饭店回顾中美关系历史、展望未来,再合适不过了。1973年,在两国邦交正常化前夕,中国在这里设立了驻美国联络处。联络处在此办公8个月,五月花饭店在这期间见证了中美关系一段难忘的历史。
Over the past four decades, under the guidance of successive leaderships in China, and eight presidents of the United States from both parties, China-U.S. relations have developed steadily through numerous challenges and dramatic transformations in the world. Today, we are conducting dialogues and cooperation in an ever wider range of areas, reflecting intertwined interests and complex interdependence. Effective formats have been established for our leaders to meet regularly for strategic communication. Over one hundred bilateral mechanisms are at work for policy coordination and practical cooperation. Two-way trade, investment and people-to-people exchanges are at historical highs. Military-to-military relations are also making good progress, contrary to some media reports. The breadth and depth of China-U.S. relations today are beyond anybody's imagination over forty years ago when the first group of Chinese diplomats checked into the Mayflower.
过去40多年来,在中国历届领导人和美国两党共8位总统的领导下,中美关系历经世界形势风云变幻,不断向前发展。如今,两国对话合作涵盖众多领域,双方利益交融和相互依存深入广泛。两国领导人通过定期会晤,保持战略沟通。双方建立起100多个双边机制,开展政策协调和务实合作。双边贸易、相互投资、人员往来达到历史新高。两军关系取得积极进展。双边关系的广度和深度是40多年前中国外交官入住五月花饭店时无人能够想象的。
The growth of this relationship has served the interests of both countries and contributed to the peace, stability and prosperity of the Asia-Pacific region and the world at large. Our accomplishments owe a great deal to the hard efforts of both sides and the strong support of our peoples. Our two countries have clear differences in terms of historical background, cultural heritage, social systems and levels of economic development. But over the years we have cultivated a culture between us that enables us to continuously expand cooperation while managing differences in a constructive way. In this regard, the importance of firm commitment by our leaders and genuine strategic communication between them cannot be overemphasized.
中美关系的发展不仅符合两国的利益,也促进了亚太地区及世界的和平、发展和繁荣。这在很大程度上归功于双方的辛勤努力和两国人民的坚定支持。尽管中美两国历史文化不同,社会制度和经济发展水平相异,但多年来双方已形成了不断拓展合作和建设性处理分歧的传统。这在很大程度上归功于两国几代领导人的不懈努力和双方持续的战略沟通。
President Xi Jinping and President Barack Obama are going to meet again on the sidelines of the 2016 APEC Economic Leaders' Meeting in Lima, Peru. This will be their 9th face-to-face meeting since June 2013. I have had the privilege to be present at most of their meetings and witnessed how a frank and sincere dialogue was developed and mutual understanding and confidence deepened. We look forward to the success of this upcoming meeting, not as an end but as a new height in the close working relations between the two leaders.
习近平主席和奥巴马总统将在秘鲁利马2016年亚太经合组织领导人非正式会议期间举行双边会晤。这将是他们自2013年6月以来第9次面对面交流。我有幸参加了这其中的大多数会晤,见证了两位领导人之间的坦诚对话逐步推进,理解和互信日益深化。我们期待此次会见圆满成功,将两国领导人之间密切的工作关系推上新的高度。
Last Sunday, President Xi Jinping and President-elect Donald Trump had their first conversation on the phone. President Xi said that cooperation is the only correct choice for China and the U.S. As China-U.S. cooperation faces important opportunities and has huge potentials, the two countries need to strengthen coordination, advance their respective economic development and global economic growth, and expand exchanges and cooperation in various fields so as to bring more benefits to the two peoples and make further progress in China-U.S. relations. President-elect Trump agreed that the U.S. and China can achieve win-win results and mutual benefits. He expressed his readiness to work with President Xi to strengthen U.S.-China cooperation. They agreed to keep close contact, establish good working relationship, and meet at an early date to have timely exchange of views on bilateral ties and other issues of common concern.
上周日,习近平主席和美国当选总统特朗普首次通电话。习主席说,合作是中美两国唯一的正确选择。当前,中美合作拥有重要机遇和巨大潜力,双方要加强协调,推动两国经济发展和全球经济增长,拓展各领域交流合作,让两国人民获得更多实惠,推动中美关系更好向前发展。当选总统特朗普同样认为,美中两国可以实现互利共赢。他表示愿同习主席一道,加强美中两国合作。他们同意保持密切联系,建立良好工作关系,并早日会面,就两国关系发展和双方共同关心的其他问题及时交换看法。
There are other high-level meetings in the pipeline, including the 27th session of the China-U.S. Joint Commission on Commerce and Trade (JCCT) and the 3rd China-U.S. High-Level Joint Dialogue on Cybercrime and Related Issues. We should make full use of these opportunities and carry on the good momentum of the bilateral relationship to the next U.S. administration.
下阶段,两国间还将有更多高层交往,包括即将在华盛顿举行的第27届中美商贸联委会和第三次中美打击网络犯罪及相关事项高级别联合对话。双方将充分利用这些机会,推动两国关系继续保持良好发展势头,并平稳过渡到美国下一届政府。
Looking back at our achievements, we have good reasons to be proud and optimistic. However, our journey ahead may still be long and arduous. We still have some long-standing issues between us. New challenges may come up from time to time. Our relationship will go through more tests as our interaction gets closer. As permanent members of the United Nations Security Council and the two biggest economies in the world, the choices we are to make will have a far-reaching impact on the well-being of our peoples and the future of the world. The most pressing task now is to ensure a smooth transition of China-U.S. relationship into the new U.S. administration and its sustained development in the years to come.
回顾历史,我们完全有理由感到自豪和乐观。但是,前方的征途任重道远。两国间仍有一些老问题尚待解决,新的挑战还会不时出现。随着两国交往进一步密切,双方关系将经历更多考验。作为联合国安理会常任理事国和世界最大的两个经济体,中美两国的选择将对两国人民的福祉和世界的未来产生深远影响。当前最紧迫的任务是确保中美关系顺利过渡到美国新一届政府,并在今后几年继续向前发展。
How shall we do it? Let me try to submit a few suggestions for your consideration.
如何才能完成这一任务?我愿提几点建议供大家参考:
First, we should put our people's long-term interests at the top of our agenda. On the first day of being elected General Secretary of the Party, President Xi stated that the people's wish for a good life is our goal. This not only applies to China's domestic policies, but is also true in developing our relations with other countries. As a matter of fact, people's aspirations are similar all over the world and governments should have similar goals. People in China and people in the U.S. all want better prospects in life--stable jobs, increasing income, good education and medical care, enhanced social safety net, improved infrastructure, better environment, and so on. Both our countries are now faced with the tremendous task of implementing economic and social reform and restructuring at home. Both governments need to live up to the expectations of the people and deliver greater outcomes across the board. And in order to do all this, we both need a peaceful and stable international environment. Such common and long-term interests of our peoples should be what defines, shapes and guides China-U.S. relationship now and in the future.
首先,以两国人民长远利益为优先重点。习近平主席在当选中共中央总书记的当天就宣布,人民对美好生活的向往,就是我们的奋斗目标。这不仅是中国的国内政策,也是中国与其他国家发展关系的指导方针。事实上,全世界人民的愿望都是相似的,各国政府也应该有相近的奋斗目标。中美两国人民都向往美好生活,包括稳定的工作、不断增加的收入、优质的教育、可靠的社会保障、更好的基础设施、优美的环境等等。同时,两国政府都面临在国内实施经济社会改革与结构调整的艰巨任务,都需要努力满足两国人民的愿望,并使两国人民普遍受益。为达到上述目标,两国都需要一个和平、稳定的国际环境。促进两国人民的共同和长远利益,应是当前和未来中美关系的宗旨和重要特征。
Second, we should aim at win-win results. Today our interests are so intertwined and our interdependence so deep that the only choice before us is a win-win or lose-lose one. What happened in the past few decades has already proved that a thriving China is good for America, and a thriving America is good for China. The nature of our relationship should be mutually beneficial, in trade and economy, in education and culture, in science and technology, in people-to-people ties, in military-to-military exchanges, and in handling global and regional issues together. Therefore, we need to firmly reject the zero-sum mentality, which is not only morally wrong but also discredited in reality already.
第二,谋求共赢的结果。中美两国的利益交融和相互依存如此深入广泛,如果不能共赢,结果只能是双输。过去几十年的历史已经证明,一个繁荣的中国对美国有利,一个繁荣的美国对中国也有利。中美关系包括在经贸、教育、科技、人文、军事等领域及国际地区问题上的交流合作,都必须是互利的。因此,我们需要摒弃零和思维,因为它不仅不符合道义,也被现实证明是错误的。
Third, we should seek closer cooperation. It is clear that each country should have the responsibility to tackle its own problems. But both will be better able to accomplish the job if we cooperate with each other. Engaging the talents, ideas, energies and resources of both sides will yield more than either could achieve on its own. On bilateral relationship, we need to find new approaches to unlock our potentials and explore new areas for cooperation. In the Asia-Pacific region, we need to keep close coordination on our policies and work together to boost economic growth, promote integration, facilitate connectivity, and rein in hotspot issues. At the global level, we need to make joint efforts with other countries to address pressing and long-term challenges facing the humanity. China-U.S. cooperation is critical in dealing with an increasing number of such issues, from macro-economic policy coordination to global governance, from environment protection to energy security, from disease control to disaster prevention, from counter-terrorism to non-proliferation. The list is almost inexhaustible.
第三,进一步加强合作。每个国家都有责任解决好自己的问题。但是如果双方合作,我们将能够更好地完成各自的任务。整合双方的人才、智慧、能力和资源,将能够取得超过任何一方单独努力的成果。在双边层面,两国应创新思维,不断挖掘潜力,培育新的合作领域。在亚太地区,两国应加强政策协调,共同推动地区经济增长,促进一体化建设和互联互通,管控热点问题。在全球层面,两国应与其他国家携手努力,共同应对人类面临的迫切和长期挑战。世界上的很多问题都离不开中美合作,从宏观经济政策协调到全球治理,从应对气候变化到确保能源安全,从疾病控制到灾害预防,从反恐到防扩散,相关问题不胜枚举,而且还在不断增多。
I have to point out here that effective and mutually beneficial cooperation requires persistent efforts to build mutual trust. It is essential that we have a correct understanding of each other's strategic intentions in order to avoid misperception and miscalculation. We need more candid and in-depth dialogues and communications at various levels. Frequent and frank exchanges will further consolidate the basis of the relationship and inject more impetus to its future development.
需要指出的是,推进有效、互利合作,必须不断增进双方互信。两国必须正确看待彼此的战略意图,防止误解误判。我们需要坚持在各层级开展坦诚深入的对话与沟通,这将有助于进一步强化双边关系基础,为两国关系的未来发展注入更多动力。
Of course we fully recognize that it is almost impossible for any two countries to see eye-to-eye on everything at all times. What matters is how we manage differences and disputes. As our relationship is growing and expanding, most of the issues we have today, such as frictions over trade, currency, cyber-security and maritime issues, can be handled in a positive and constructive manner through deepening mutual understanding and enhancing coordination. This is the big picture we should keep in mind. If we learn to see these issues against the big background of common challenges and growing common interests in today's world, they will be in the right perspective. Then we will be able to find more rallying points than we could imagine otherwise. China-U.S. cooperation in fighting cybercrimes is a good example.
当然,我们也应充分认识到,任何两个国家都不可能总是在所有问题上立场态度完全一致。重要的是,双方要管控好分歧和争议。随着两国关系不断发展,今天的很多问题,例如在贸易、汇率、网络安全、涉海等问题上的摩擦,都可以通过深化相互理解、推进合作,以积极、建设性的方式加以解决。这是我们必须牢记的大背景。如果双方能够把分歧放在这个大背景下看待,就能够找到比想象中更多的利益汇合点。两国在打击网络犯罪方面开展的合作就是一个好例子。
Ladies and gentlemen,
女士们、先生们,
To build such a relationship between our two great countries, in the spirit of non-conflict, non-confrontation, mutual respect and win-win cooperation, is both a goal and a process, both in our common interests and representing our shared responsibility to the global community. We must show to the world that we Chinese and Americans are up to the task. In order to do this, we need not only the resolve and confidence to "climb up to the top of the Great Wall in China", but also the patience and wisdom of "crossing the river by feeling the stones in the riverbed". Standing at a new starting point, we are confident that China and the U.S. will make new progress in the relationship and bring more benefits to the peoples of our two countries and beyond.
建设不冲突不对抗、相互尊重、合作共赢的中美关系既是一个奋斗目标,也是一个持续的进程,既符合双方共同利益,也是我们对国际社会的共同责任。我们必须向世界表明,中国人和美国人有能力担此重任。为此,我们不仅需要有"不到长城非好汉"的决心和信念,也要有"摸着石头过河"的耐心和智慧。我们相信,中美关系将在新的起点上取得新的发展,更好地造福两国人民和各国人民。
Thank you very much.
非常感谢大家。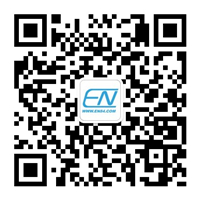 英文巴士公众号
扫一扫,资讯早。