Christmas Message from The Prince of Wales to the Armed Forces
Ladies and Gentlemen,
As we near the end of this most extraordinary and difficult of years, I particularly wanted to pay tribute to each and every one of you, and your families, for your continued service, dedication to duty and sacrifice. You set us all a remarkable example for which you are owed immense gratitude.
The global spread of coronavirus has tested us all in different ways. Indeed, no one has remained uneffaced by this pernicious disease. Whilst our medical professionals, key workers and emergency services have been at the forefront of this particular campaign throughout the year, members of our Armed Forces have remained shoulder-to-shoulder with them. Once more, many of you, both regulars and reservists, have answered the call and provided unwavering support to the country at a time of crisis.
I know that this support has taken many forms, such as planning expertise, the delivery of vital PPE, the construction of the Nightingale Hospitals (achieved in an unprecedented timescale), the transport of isolated or vulnerable patients, assistance with testing sites, and, latterly, vaccine provision – much of this provided by reservists, mobilised in uniform, to help their own communities. Your efforts, in collaboration with our key workers, have demonstrated the very best of this country, in our ability to united through adversity.
Despite all the trials and tribulations faced in the United Kingdom this year, I'm only too aware that you've also managed to continue your routine business through the execution of essential training, operational deployments, and safeguarding the integrity of critical elements of our defence at home and overseas – activity which all too often goes unnoticed, but is absolutely vital to our national security and has, I realise, been especially challenging this year. In doing all this, I am conscious of the fact that it has, in many cases, meant longer spells of being separated from your families, and extended periods of isolation and deployment.
As many of us look forward to meeting with our families on Christmas Day, albeit in a very limited way, a large number of you will find yourselves unable to be with loved ones at this most special time. This exemplary commitment to public service is a real hallmark of our Armed Forces and provides a distinct sense of reassurance to our nation, which is greatly appreciated, I can assure you.
Just as we commemorate the World War II generation on the 75th anniversary of VE Day and VJ Day earlier this year, more than ever, this country retains a deep sense of pride and thankfulness for our Armed Forces of today.
To you and your families, wherever you may be, I can only wish you all a very Happy Christmas and a safe and healthy New Year.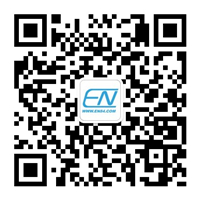 英文巴士公众号
扫一扫,资讯早。