Video Message by UN Women Executive Director Phumzile Mlambo-Ngcuka for International Women's Day
2020 is the year for women
Sunday, March 8, 2020
Happy International Women's Day!
2020 is a massive year for gender equality – not just for women and girls, but for everyone whose lives will be changed by a fairer world that leaves no one behind. It's the year for what we call "Generation Equality," where we mobilize to realize women's rights, and to mark 25 years of implementing the Beijing platform for Action.
We don't have an equal world at the moment, and we are radically impatient for that change to come. It is an impatience that runs deep through all age groups, young and older, through all sectors of society. It's been brewing for years.
But there are some positive changes to celebrate. For example, there has been a 38 percent drop in the ratio of maternal deaths since 2000. 131 countries have made legal reforms to support gender equality. Today, more than three-quarters of countries have domestic violence laws in place. And more girls are in school than ever before.
But even where there is progress, our best hasn't been good enough and challenges remain for all countries. Girls are making no secret of their disappointment with the stewardship of our planet and the slow pace of change. For example, despite improved school enrollment, one in ten young women today are still unable to read and write. This has to change in order for girls to play their vital role in technology and innovation.
Another priority target for our impatience is the lack of women at the tables of power. Three-quarters of all parliamentarians in the world are men. A proven solution is to introduce legally-binding quotas for women's representation. 76 countries have already successfully done so. Now we want to see more.
The same goes for women at the peace table, where the vast majority of the negotiators and signatories are men. We know women's involvement brings more lasting peace agreements, but women continue to be marginalized.
Women's groups and human rights defenders are ready and able to do more, but desperately need protection, funding and resources.
My last and greatest impatience is with unmoving economic inequality. Women and girls use triple the time and energy of boys and men to look after the household. That costs them equal opportunities in education, in the job market, and in earning power. It's a driver of repeating poverty. Young women raising families are 25 percent more likely than men to live in extreme poverty, affecting millions of young children. The solution includes good policies that promote more equality in childcare responsibilities, and that provides state supports to families, and those who work in the informal sector.
So, we are impatient – and we're also hopeful. We have the rapidly-growing support of allies and partners. There is a driving will for change across generation and countries. We are locating issues that unite us and that offer opportunity to disrupt the status quo. We know how to accelerate action for equality, and we are, together, Generation Equality!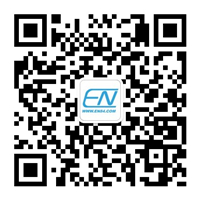 英文巴士公众号
扫一扫,资讯早。