关于2020年国民经济和社会发展计划执行情况与2021年国民经济和社会发展计划草案的报告文章源自英文巴士-https://www.en84.com/10944.html
REPORT ON THE IMPLEMENTATION OF THE 2020 PLAN FOR NATIONAL ECONOMIC AND SOCIAL DEVELOPMENT AND ON THE 2021 DRAFT PLAN FOR NATIONAL ECONOMIC AND SOCIAL DEVELOPMENT文章源自英文巴士-https://www.en84.com/10944.html
文章源自英文巴士-https://www.en84.com/10944.html
——2021年3月5日在第十三届全国人民代表大会第四次会议上文章源自英文巴士-https://www.en84.com/10944.html
Delivered at the Fourth Session of the 13th National People's Congress on March 5, 2021文章源自英文巴士-https://www.en84.com/10944.html
文章源自英文巴士-https://www.en84.com/10944.html
国家发展和改革委员会文章源自英文巴士-https://www.en84.com/10944.html
National Development and Reform Commission文章源自英文巴士-https://www.en84.com/10944.html
文章源自英文巴士-https://www.en84.com/10944.html
各位代表:文章源自英文巴士-https://www.en84.com/10944.html
Esteemed Deputies,
受国务院委托,现将2020年国民经济和社会发展计划执行情况与2021年国民经济和社会发展计划草案提请十三届全国人大四次会议审查,并请全国政协各位委员提出意见。
The National Development and Reform Commission has been entrusted by the State Council to deliver this report on the implementation of the 2020 plan, and on the 2021 draft plan for national economic and social development to the present Fourth Session of the 13th National People's Congress (NPC) for your deliberation and approval. The Commission also invites comments from members of the National Committee of the Chinese People's Political Consultative Conference (CPPCC).
一、2020年国民经济和社会发展计划执行情况
I. Implementation of the 2020 Plan for National Economic and Social Development
2020年是新中国历史上极不平凡的一年。面对严峻复杂的国际形势、艰巨繁重的国内改革发展稳定任务特别是新冠肺炎疫情的严重冲击,以习近平同志为核心的党中央统揽全局,保持战略定力,准确判断形势,精心谋划部署,果断采取行动,付出艰苦努力,及时作出统筹疫情防控和经济社会发展的重大决策。各地区各部门坚持以习近平新时代中国特色社会主义思想为指导,全面贯彻党的十九大和十九届二中、三中、四中、五中全会精神,按照党中央、国务院决策部署,认真执行十三届全国人大三次会议审议批准的《政府工作报告》、2020年国民经济和社会发展计划,落实全国人大财政经济委员会审查意见,沉着冷静应对风险挑战,坚持高质量发展方向不动摇,统筹疫情防控和经济社会发展,扎实做好"六稳"工作,全面落实"六保"任务,我国经济运行逐季改善、逐步恢复常态,在全球主要经济体中唯一实现经济正增长,脱贫攻坚战取得全面胜利,决胜全面建成小康社会取得决定性成就,交出一份人民满意、世界瞩目、可以载入史册的答卷。
Last year was an extraordinary year in the history of the People's Republic of China (PRC). Faced with a grave and complex international situation, the challenging tasks of advancing reform and development and ensuring stability at home, and the severe impact of the Covid-19 epidemic in particular, the Central Committee of the Communist Party of China (CPC) with Comrade Xi Jinping at its core, while keeping overall national interests in mind, maintained a strategic focus, judged situations accurately, formulated meticulous plans, took decisive action, made arduous efforts, and promptly adopted the major policy of coordinating epidemic prevention and control with economic and social development.
Under the guidance of Xi Jinping Thought on Socialism with Chinese Characteristics for a New Era, all regions and departments fully implemented the guiding principles of the 19th CPC National Congress and the second, third, fourth, and fifth plenary sessions of the 19th CPC Central Committee. In accordance with the decisions and plans of the Party Central Committee and the State Council, we faithfully implemented the Report on the Work of the Government and the 2020 Plan for National Economic and Social Development approved at the Third Session of the 13th NPC, and adopted the NPC Financial and Economic Affairs Committee's suggestions based on its review of the 2020 plan.
We responded to risks and challenges with composure, and continued to pursue high-quality development. We coordinated the Covid-19 response with economic and social development, and took solid steps to ensure stability on six key fronts and maintain security in six key areas.
China's economy saw a quarter-on-quarter improvement and gradually returned to normality, constituting the sole major economy to have realized positive growth. We achieved a complete victory in the battle against poverty, and scored decisive achievements in securing a full victory in building a moderately prosperous society in all respects, delivering a globally-acclaimed performance that satisfied the needs of the people and that will be recorded in the annals of history.
(一)坚持把人民生命安全和身体健康放在第一位,抗疫斗争取得重大战略成果。面对突如其来的新冠肺炎疫情带来的严峻考验,习近平总书记亲自指挥、亲自部署,团结带领全国各族人民迅速打响疫情防控的人民战争、总体战、阻击战,用1个多月的时间初步遏制疫情蔓延势头,用2个月左右的时间将本土每日新增病例控制在个位数以内,用3个月左右的时间取得武汉保卫战、湖北保卫战的决定性成果,此后又有效处置多起局部地区聚集性或散发疫情。
1. We put the health and safety of our people before all else and saw major strategic achievements in the fight against Covid-19.
Faced with the sudden and severe challenges posed by Covid-19, General Secretary Xi Jinping personally took charge, planned our response, and unified the Chinese people of all ethnic groups in rapidly launching an all-out people's war to contain the virus. In just over a month's time, we had largely contained the spread of the virus in China. In roughly two months, we had reduced the daily number of new local cases to single digits. And in approximately three months, we had secured a decisive victory in the battle to defend Hubei Province and its capital city Wuhan. After this, we effectively dealt with a number of local outbreaks and sporadic cases.
一是全力以赴做好疫情防控救治工作。按照坚定信心、同舟共济、科学防治、精准施策的总要求,坚持全国一盘棋,迅速成立中央应对疫情工作领导小组,向湖北派出中央指导组,充分发挥国务院联防联控机制作用,举全国之力开展武汉保卫战、湖北保卫战,快速阻断本土疫情传播。明确"四早"、"四集中"要求,费用全部由国家承担,着力提高收治率和治愈率、降低感染率和病亡率。开展联防联控和群防群控,各省(区、市)相继启动重大突发卫生事件一级响应,组织干部力量下沉抓好社区防控,引导各类社会组织、专业社会工作者和志愿服务力量依法有序参与疫情防控和社会服务。扎实做好医疗物资保障和生活必需品保供稳价工作,快速实现口罩等医疗防护物资、医疗救治设备、医治床位从严重短缺到基本满足疫情防控需要;千方百计协调解决重点物资生产核心岗位用工,保障粮油与肉禽蛋菜奶等食品的市场供应和价格基本稳定,多措并举确保能源供应安全稳定,有效保障医疗废物、废水安全处置。注重科研攻关和临床救治、防控实践相协同,第一时间研发出核酸检测试剂盒,加快有效药物筛选和疫苗研发,国产疫苗接种正式启动,充分发挥科技对疫情防控的支撑作用。针对境外疫情扩散蔓延,加强输入性风险防控,做好对境外我国公民关心关爱,开辟临时航班有序接回我国在外困难人员。
1) No effort was spared to control the epidemic and treat patients.
We coordinated the efforts of the whole country in accordance with the general requirement to stay confident, stand united, and adopt both a science-based approach and targeted measures. A central leading group for coordinating the epidemic response was established and a central guidance team was dispatched to Hubei. Full play was given to the functions of the State Council interdepartmental task force. The entire country was mobilized in the fight to protect Hubei and Wuhan and to curb local transmission of the virus. We gave clear guidelines for the early detection, reporting, isolation, and treatment of cases, and mandated that patients be treated in designated facilities where the best doctors and medical resources were concentrated. We ensured that all treatment-related costs were borne by the state, and worked to raise hospital admission and recovery rates and to bring down infection and mortality rates.
We carried out an interdepartmental and society-wide epidemic prevention and control effort. One after another, provinces, autonomous regions, and municipalities directly under the central government activated level-one responses to this major public health emergency. Officials were dispatched to communities to ensure effective local epidemic control, and social organizations of all kinds, specialized social workers, and volunteers received the guidance required to provide epidemic control and social services in accordance with the law and in an orderly manner.
We took firm steps to guarantee medical supplies and to stabilize the supply and prices of daily necessities. We quickly ramped up the production of face masks and other medical protective materials and medical equipment, and added more hospital beds, thereby ensuring that epidemic control needs were essentially met. We did everything possible to ensure the well-coordinated allocation of labor in key production areas to guarantee stability in the supply and prices of grain, cooking oil, and other foods such as meat, eggs, vegetables, and milk. Various measures were taken to maintain the security and stability of energy supplies, and to ensure safe medical waste and wastewater disposal.
We coordinated scientific research with clinical treatment and prevention and control work, speedily developed nucleic acid testing kits, accelerated both the selection of effective medicines and vaccine development, and began vaccination using domestically produced vaccines. In so doing, we fully leveraged the role of science and technology in our efforts to contain the epidemic.
In response to the rapid spread of the epidemic around the world, and while still guarding against the risk of inbound cases, the Chinese government provided care and support for overseas Chinese nationals and arranged temporary flights to support the orderly transit of Chinese citizens facing difficulties abroad back to China.
二是毫不放松抓好常态化疫情防控。适时将全国总体防控策略调整为"外防输入、内防反弹",推动防控工作由应急性超常规防控向常态化防控转变,健全及时发现、快速处置、精准管控、有效救治的常态化防控机制。充分利用现代信息技术,广泛应用健康码识别,持续提升常态化疫情防控精准性,有效保障企业正常生产和居民正常生活。面对局部点状疫情反弹,坚持分区分级防控,有针对性调整区域疫情风险等级,及时开展流行病学调查和大数据追踪溯源。着力查补薄弱环节,持续提升新冠病毒核酸检测能力,盯紧冷链物流等重点行业加强防控。
2) There was no let-up in routine epidemic control efforts.
As the situation evolved, we shifted the focus of our national response to guarding against inbound cases and domestic resurgence, and changed from an emergency response mode to one of routine epidemic control. We developed routine mechanisms for rapidly detecting and handling cases, for taking targeted measures to suppress resurgence, and for providing effective treatment. Substantial utilization of modern information technologies and the widespread introduction of health code verification allowed for continuous improvement in the precision of routine control work, thus helping to maintain regular production and daily household activities.
Faced with a domestic resurgence characterized by sporadic local outbreaks, we continued to apply differentiated response measures tailored to different localities. Targeted adjustments were made to the risk levels of different regions, while epidemiological investigations and the use of big data for tracing infections were launched as rapidly as possible. We focused on discovering and strengthening weak links, continuously improved our nucleic acid testing capacity, and strengthened prevention and control in key areas such as cold-chain logistics.
三是深入推进疫情防控国际合作。本着公开、透明、负责任的态度,认真履行国际义务,最早向世界通报疫情,第一时间发布新冠病毒基因序列等信息,第一时间公布诊疗方案和防控方案,坚定支持世界卫生组织发挥领导作用。开设疫情防控网上知识中心并向所有国家开放,公开发布8版诊疗方案、7版防控方案,毫无保留同各方分享防控和救治经验。发起新中国成立以来规模最大的全球人道主义行动,向世界卫生组织和联合国全球人道主义应对计划提供支持,为有需要的34个国家派出36支医疗专家组,向150个国家和13个国际组织提供抗疫援助。发挥抗疫物资最大供应国优势,全年向200多个国家提供了超过2200亿只口罩、23亿件防护服、10亿人份检测试剂盒。积极推进药物、疫苗研发合作和国际联防联控,帮助发展中国家克服疫情带来的困难。
3) International cooperation in combating the epidemic was promoted.
China has acted in an open, transparent, and responsible manner, and has earnestly fulfilled its international obligations. The Chinese government reported the outbreak of the epidemic to the world at the first opportunity, released the genome sequence of the virus to the world as soon as it was determined, immediately shared China's diagnostic and therapeutic protocols and containment measures, and firmly supported the World Health Organization (WHO) in playing its leading role. We set up an online Covid-19 knowledge center open to all, and published eight versions of diagnostic and therapeutic protocols and seven versions of containment protocols, unreservedly sharing our prevention, control, and treatment experiences with all.
We launched the largest global humanitarian assistance campaign since the founding of the PRC, provided assistance both to the WHO and for the Covid-19 Global Humanitarian Response Plan launched by the United Nations, dispatched 36 teams of medical experts to 34 countries in need of them, and provided assistance in combating the epidemic to 150 countries and 13 international organizations. Giving full play to our strengths as the world's largest supplier of epidemic prevention materials, over the course of the year we provided more than 200 countries with over 220 billion face masks, 2.3 billion protective gowns, and 1 billion testing kits. We actively pushed forward cooperation on drug and vaccine R&D as well as global joint prevention and control. We also helped developing countries to overcome the challenges brought by the epidemic.
(二)围绕市场主体的急需制定和实施宏观政策,经济运行持续稳定恢复。面对历史罕见的冲击,我们在"六稳"工作基础上,明确提出"六保"任务,特别是保就业保民生保市场主体,以保促稳、稳中求进。立足国情实际,既及时果断又保持定力,坚持不搞"大水漫灌",科学把握规模性政策的平衡点,加大宏观政策应对力度,经济发展的内生动力、平衡性和可持续性进一步增强。
2. We formulated and implemented macro policies to meet the urgent needs of market entities, and facilitated a stable and sustained economic recovery.
Confronted with the impact of Covid-19, the severity of which has rarely been seen in history, we made ensuring stability on the six fronts the foundation of our efforts, and clearly defined the tasks required for maintaining security in the six areas, with a particular emphasis on securing employment, meeting basic living needs, and protecting market entities. We remained committed to maintaining security in order to deliver the stability needed to pursue progress. Taking into account China's national conditions and realities, we took prompt and decisive action while maintaining our resolve, and refrained from resorting to a deluge of strong stimulus policies. Instead, we balanced large-scale economic policies and intensified our macro policies to counteract the negative impacts of Covid-19, thereby strengthening the internal forces driving economic growth and ensuring more balanced and more sustainable development.
一是主要指标好于预期。2020年,国内生产总值达101.6万亿元,增长2.3%。城镇新增就业1186万人,年末城镇调查失业率为5.2%。居民消费价格指数上涨2.5%。国际收支基本平衡,外汇储备保持在3万亿美元以上。
1) Major indicators were better than expected.
China's gross domestic product (GDP) in 2020 reached 101.6 trillion yuan, an increase of 2.3%. A total of 11.86 million urban jobs were created and the year-end surveyed urban unemployment rate was 5.2%. The consumer price index (CPI) rose by 2.5%. A basic equilibrium was maintained with regard to the balance of payments, and foreign exchange reserves were kept at over US$ 3 trillion.
二是助企纾困政策有效实施。减税降费红利深度释放,实施阶段性大规模减税降费,阶段性减免小规模纳税人增值税,阶段性减免养老、失业、工伤三项社会保险单位缴费部分,减半征收职工医疗保险单位缴费部分,落实住房公积金阶段性支持政策,全年为市场主体减负超过2.6万亿元。创新宏观政策实施方式,中央财政对新增2万亿元资金建立直达机制,省级财政加大资金下沉力度,共同为市县基层落实惠企利民政策及时补充财力。通过降低存款准备金率、中期借贷便利、公开市场操作、再贷款再贴现、创新直达实体经济的货币政策工具等方式,共推出9万多亿元的货币支持措施。通过贷款市场报价利率(LPR)改革推动社会融资成本下降。大型商业银行普惠小微企业贷款增长50%以上,全年金融系统向实体经济让利1.5万亿元。阶段性对部分服务业小微企业和个体工商户减免缓收房屋租金。
2) Epidemic relief policies for enterprises were effectively implemented.
We implemented large-scale tax cuts and fee reductions on a time-limited basis in order to help enterprises. We reduced or eliminated VAT on small-scale taxpayers in the current stage, temporarily reduced or waived enterprises contributions to basic old-age insurance, unemployment insurance, and workers' compensation schemes, halved enterprises contributions to basic medical insurance for urban workers, and implemented time-limited supportive policies on the housing provident fund, saving market entities more than 2.6 trillion yuan over the course of the year.
We developed new methods for implementing macro policies. The central government established mechanisms for ensuring that the additional two trillion yuan of government bonds went directly to prefecture and county governments, and provincial-level governments channeled more financial resources to lower-level governments. These combined measures supported prefecture and county governments in implementing policies to benefit both enterprises and the people.
We introduced supportive monetary measures with a value of over nine trillion yuan by means such as required reserve ratio reductions, medium-term lending facilities, open market operations, re-lending and rediscounts, and by developing new monetary policy instruments that directly serve the real economy. We also implemented the loan prime rate (LPR) mechanism to reduce the cost of financing. Large commercial banks increased inclusive loans to micro and small enterprises (MSEs) by more than 50%. Over the year, the financial sector saved enterprises 1.5 trillion yuan via measures to boost the real economy. Rental payments for certain MSEs and self-employed individuals in the service sector were reduced, waived, or postponed for a certain period of time.
三是市场主体预期稳定向好。迅速建立并不断完善全国疫情信息发布机制,实事求是、公开透明发布疫情权威信息,有效保障企业正常生产和居民正常生活。充分发挥宏观政策协调机制和重点省市"六稳"、"六保"会商机制作用,中央与地方之间、部门之间的政策联动协调不断增强,宏观经济治理体系更加完善,政策稳定性、可预期性和透明度进一步提升。解读形势和政策更加及时,回应社会关切更加积极,有效稳定市场主体发展信心。
3) The expectations of market entities remained stable and positive.
We promptly put in place and constantly improved nationwide epidemic information-sharing mechanisms, released authoritative epidemic information in an accurate and transparent manner, and effectively ensured the continuation of normal production and daily life activities.
We gave full play to the role of macro-policy coordination mechanisms and consultation mechanisms between major provinces and cities in order to ensure stability on the six fronts and security in the six areas. Policy coordination between central and local authorities and between departments was also strengthened. The macroeconomic governance system was improved, and our policies became more stable, predictable, and transparent. We offered timely explanations of developments and policies, actively responded to public concerns, and maintained the confidence of market entities.
(三)坚决打好三大攻坚战,主要目标任务如期完成。瞄准突出问题和薄弱环节狠抓政策落实,脱贫攻坚战取得了全面胜利,污染防治力度不断加大,重大风险得到有效防控。
3. We made solid progress in the three critical battles2, and achieved the main targets and accomplished the main tasks on schedule.
We implemented policies to solve prominent problems and strengthen weak links, completed all goals and tasks for fighting poverty, stepped up efforts to address pollution, and effectively prevented and controlled major risks.
一是脱贫攻坚战取得了全面胜利。实施挂牌督战,项目资金向"三区三州"等深度贫困地区倾斜。针对疫情、汛情对脱贫攻坚带来的不利影响,优先支持贫困劳动力务工就业,多渠道扩大以工代赈实施规模,加大产业扶贫和就业扶贫力度,强化产销对接和科技帮扶,开展消费扶贫行动,及时落实兜底保障等帮扶措施。出台易地扶贫搬迁后续扶持若干政策措施,"十三五"960多万人易地扶贫搬迁建设任务全面完成。着力巩固"三保障"成果,统筹运用基本医保、大病保险和医疗救助等制度保障,有效减轻贫困人口就医费用负担,脱贫攻坚农村危房改造扫尾工程按期完成,全面解决现行标准下的贫困人口饮水安全问题。开展国家脱贫攻坚普查,建立防止返贫监测和帮扶机制。现行标准下9899万农村贫困人口全部脱贫,全国832个贫困县全部摘帽,12.8万个贫困村全部出列,绝对贫困和区域性整体贫困得到解决。
1) We won a complete victory in the battle against poverty.
We listed all the counties and villages which had not yet eliminated poverty in order to oversee their poverty-alleviation efforts, and channeled poverty-alleviation funds toward deeply impoverished areas such as the three regions and the three prefectures.3 To offset the impact of Covid-19 and flooding on poverty alleviation, we prioritized efforts to support impoverished workers in finding jobs, and expanded work-relief programs through multiple channels. We increased support for poverty alleviation by boosting local industries and employment, ensured better linkage between production and sales, strengthened science and technology-based assistance, launched programs to boost the consumption of goods produced in poor areas, and promptly implemented measures to ensure that people's basic living needs are met. We rolled out follow-up support policies and measures for relocated families, and completed the task of relocating over 9.6 million people from inhospitable areas during the 13th Five-Year Plan period.
We worked to consolidate the progress already achieved in guaranteeing access to compulsory education, basic medical services, and housing for rural poor populations. We coordinated the development of basic medical insurance, major disease insurance, and medical assistance programs to ease the burden of medical expenses for poor populations. Final-phase projects to renovate dilapidated rural houses were completed on schedule. All people who were formerly living below the current poverty line now have access to safe drinking water. We conducted a nationwide poverty reduction survey, and improved monitoring and support to prevent people from falling back into poverty.
The 98.99 million rural residents formerly living below the current poverty line were successfully lifted out of poverty, and poverty has been eliminated in all of the 832 impoverished counties and the 128,000 poor villages. Both extreme poverty and regional poverty have therefore been eradicated.
二是污染防治攻坚战圆满完成阶段性目标。扎实推进节能减排,单位国内生产总值能耗和单位国内生产总值二氧化碳排放量继续下降,非化石能源占能源消费总量比重达15.9%。继续打好蓝天、碧水、净土保卫战,持续实施重点区域秋冬季大气污染综合治理,开展夏季臭氧(O₃)污染防治攻坚,积极稳妥推进北方地区冬季清洁取暖,有序推进钢铁行业超低排放改造,扎实推进柴油货车污染治理,积极推进"公转铁"、"公转水",全国地级及以上城市空气质量优良天数比率达87%。长江、黄河等大江大河重点流域及渤海等重点海域环境质量加快改善,饮用水水源保护和城市黑臭水体治理力度加大,地表水质量达到或好于Ⅲ类水体比例达83.4%,劣Ⅴ类水体比例降至0.6%。深入实施国家节水行动,万元国内生产总值用水量预计下降1.9%。推动受污染耕地和污染地块安全利用。持续实施农业农村污染治理攻坚,全面开展"无废城市"建设试点,扎实推进污水资源化利用、塑料污染治理、医疗废物处置,推动资源循环利用基地和大宗固体废弃物综合利用基地建设,基本实现固体废物零进口目标。加快构建现代环境治理体系,实现全国固定污染源排污许可全覆盖。扎实推进国家生态文明试验区建设。强化生态保护修复,持续开展大规模国土绿化行动,深入推进三江源、祁连山等重点区域综合治理,森林草原防灭火、湿地保护等重要生态系统保护管理能力有效提升。深入推进生态保护红线监管工作。创建绿色产业示范基地,推广先进绿色技术。积极应对气候变化,提高国家自主贡献目标,参与和引领全球气候治理。开展全国碳排放权交易市场第一个履约周期配额分配。
2) We achieved the current-stage objectives for pollution prevention and control.
We made steady progress in promoting energy conservation and emissions reduction, and saw a continued decline in energy consumption and carbon dioxide emissions per unit of GDP. The share of non-fossil fuels in the total energy consumption reached 15.9%.
We pushed ahead with the campaign to keep our skies blue, our waters clear, and our land pollution-free. We continued to comprehensively address air pollution in key areas during autumn and winter, launched initiatives to prevent and control ozone (O3) pollution in summer, and moved forward with the adoption of clean energy sources for winter heating in northern China in an active yet prudent manner. We steadily advanced upgrading in the steel industry in order to achieve ultra-low emissions. We curbed pollution caused by diesel trucks, and continued to bring about a shift in freight transportation from highways to railways and waterways. As a result of these efforts, air quality of cities at and above the prefectural level was good or excellent for 87% of the year.
We accelerated work to improve the quality of key water basins of major rivers and lakes, including the Yellow River and the Yangtze River, along with water quality in key sea areas such as the Bohai Sea. We stepped up protection of drinking water sources and the treatment of black, malodorous water bodies in urban areas. The proportion of surface water with a quality rating of Grade III or higher stood at 83.4% while the proportion of that lower than Grade V dropped to 0.6%. As the nationwide water conservation campaign unfolded, water consumption per 10,000 yuan of GDP is estimated to have fallen by 1.9%.
We worked to ensure that cropland and other plots of land that have been polluted are utilized in a safe manner. We continued to control pollution in agriculture and rural areas and carried out comprehensive trials for building waste-free cities. We made solid progress in recycling sewage, addressing plastic pollution, and disposing of medical waste. We stepped up the building of resource recycling centers and centers for the comprehensive use of massive solid waste, and essentially achieved the goal of zero solid waste imports. We accelerated the establishment of a modern environmental governance system, and ensured that the emissions permit system covers all fixed pollution sources in the country.
We took strong measures to develop national ecological conservation pilot zones. We strengthened the protection and restoration of ecosystems, moved forward with large-scale afforestation, and stepped up environmental protection in the Yangtze, Yellow, and Lancang river sources, the Qilian Mountains area, and other key areas through comprehensive measures. We enhanced our ability to protect and manage major ecosystems, including the prevention and fighting of forest and grassland fires and the conservation of wetlands. We intensified oversight of ecological conservation red lines. We developed green industry demonstration centers and promoted advanced green technologies.
As an important participant and a leading nation in global climate governance, we proactively responded to climate change and raised the targets for the intended nationally determined contribution. We allocated quotas for trading carbon emission rights for the first compliance cycle of the national market.
三是防范化解重大风险取得良好成效。稳妥化解地方政府债务风险,持续推进结构性去杠杆,坚决遏制地方政府隐性债务增长。及时处置一批重大金融风险隐患,各类高风险金融机构得到有序处置,影子银行风险持续收敛,"精准拆弹"有力有效,互联网金融风险有效防控,逐步建立多元化的债券违约处置机制,初步建立系统重要性金融机构、金融控股公司、金融基础设施等统筹监管框架,防范化解重大金融风险攻坚战取得重要阶段性成果,金融市场运行平稳有序。提升重要材料、关键零部件、核心元器件和关键软件的稳定供应水平,着力保持产业链供应链稳定。
3) We achieved excellent results in forestalling and defusing major risks.
We took prudent steps to defuse local government debt risks, continued to push forward structural deleveraging, and resolutely checked increases in hidden local government debt.
We promptly dealt with a number of major financial risks. All types of high-risk financial institutions were managed in an orderly manner. Shadow banking risks were kept in check, targeted efforts to defuse particular risks proved effective, and steps were taken to effectively prevent and control risks related to internet finance. We gradually developed diverse mechanisms for handling bond defaults, and put in place a framework for the coordinated regulation of systemically important financial institutions, financial holding companies, and financial infrastructures. Initial progress was achieved in efforts to forestall and defuse major financial risks, and the operations of the financial market were stable and orderly.
We ensured the stable supply of important materials, key spare parts, core components, and key software, thus maintaining the stability of the industrial and supply chains.
(四)深入推进创新驱动发展,科技实力进一步提升。创新在我国现代化建设全局中的核心地位不断增强,全国研究与试验发展经费投入强度为2.4%,科技进步贡献率提高至60%以上。
4. We promoted innovation-driven development, and further boosted China's strengths in science and technology.
We intensified innovation, and consolidated its core role in China's modernization drive. Nationwide spending on R&D reached 2.4% of GDP, and the contribution made by advances in science and technology is estimated to account for 60.2% of economic growth.
一是创新能力建设进一步加强。重大科技成果持续涌现,"嫦娥五号"任务首次实现我国地外天体采样返回,我国首次火星探测任务"天问一号"探测器成功发射,500米口径球面射电望远镜(FAST)正式开放运行,"北斗三号"全球卫星导航系统正式开通,量子计算原型系统"九章"成功研制,全海深载人潜水器"奋斗者"号完成万米深潜。国家实验室相继挂牌,新一代人工智能、量子通信与量子计算机、脑科学和类脑研究等"科技创新2030-重大项目"加快部署实施,深度参与热核聚变实验堆计划等国际大科学计划。创新平台建设加速推进,在新一代信息技术、生物医药、新能源等战略性领域高水平建设一批国家产业创新中心、工程研究中心、技术创新中心、制造业创新中心和企业技术中心,高能同步辐射光源、硬X射线自由电子激光、未来网络试验设施等国家重大科技基础设施加快建设。
1) China's innovation capacity was enhanced.
We saw a constant stream of significant scientific and technological advances throughout the year. The successful completion of the Chang'e-5 mission marked China's first extra-terrestrial sample collection. We saw the successful launch of the Tianwen-1 probe – China's first mission to Mars. The Five-Hundred-Meter Aperture Spherical radio Telescope (FAST) officially began operation, and the Beidou-3 global navigation satellite system officially became operational. The quantum computer prototype Jiuzhang was successfully developed, and the deep-sea manned submersible Fendouzhe descended to a depth of more than 10,000 meters.
We opened a number of national laboratories, accelerated the deployment and implementation of major projects for the Sci-Tech Innovation 2030 Agenda involving next-generation artificial intelligence (AI), quantum communications and computing, and brain science and brain-inspired research, and fully participated in international Big Science programs such as the International Thermonuclear Experimental Reactor project.
We accelerated the development of innovation platforms. We advanced the establishment of a number of high-level national industrial innovation centers, engineering research centers, technology innovation centers, manufacturing innovation centers, and enterprise technology centers in strategically important fields such as next-generation information technology, biomedicine, and new energy. We accelerated the construction of national large research infrastructures such as the High Energy Photon Source, the Hard X-Ray Free-Electron Laser, and the China Environment for Network Innovations.
二是关键核心技术攻关深入推进。实施"揭榜挂帅"等机制,积极探索完善社会主义市场经济条件下关键核心技术攻关新型举国体制,打好关键核心技术攻坚战,加快解决"卡脖子"问题。不断创新支持方式,强化企业创新主体地位,激励企业加大研发投入,支持企业联合科研院所和上下游企业开展技术研发。
2) We strove to achieve breakthroughs in core technologies in key fields.
We implemented the open competition mechanism for selecting the best candidates to lead research projects, and actively explored and improved a new system for mobilizing the nation to make technological breakthroughs under the socialist market economy. We worked faster to deal with technological bottlenecks. We strengthened the leading role played by enterprises in innovation, encouraged enterprises to increase spending on R&D, and supported enterprises in carrying out R&D in technology together with research institutes and upstream and downstream enterprises, while we made constant innovations in support mechanisms.
三是新产业新业态逆势成长。国家战略性新兴产业集群发展工程深入实施,推动民用空间基础设施加快建设,5G、数据中心、工业互联网等新型基础设施建设稳步推进,集成电路产业有序发展。推动产业数字化智能化改造,推进国家数字经济创新发展试验区建设,开展数字化转型伙伴行动、中小企业数字化赋能专项行动、数字经济新业态培育行动,带动更多中小微企业"上云用数赋智"。传统产业数字化转型持续推进,电商扶贫力度不断加强。
3) New industries and new forms of business developed despite challenges.
We undertook projects to develop China's strategic emerging industry clusters, drove forward the construction of civil-space infrastructure, steadily advanced the construction of new types of infrastructure including 5G, data centers, and the industrial internet, and promoted the orderly development of the integrated circuit industry.
We promoted industrial upgrading through the utilization of digital and smart technologies, pressed ahead with the building of national pilot zones for the innovative development of the digital economy, and carried out the digital transformation partnership campaign, the small and medium enterprises (SMEs) digitalization campaign, and the initiatives for cultivating new forms of business in the digital economy, involving more micro, small, and medium enterprises (MSMEs) in cloud-based big data and AI initiatives. We continued the digitalization of traditional industries and put more effort into fighting poverty through the promotion of e-commerce.
四是重点区域创新高地建设加快推进。北京、上海、粤港澳大湾区国际科技创新中心建设整体格局初步形成,综合性国家科学中心建设成效显著,产业创新高地建设深入推进,国家自主创新示范区和国家高新技术产业开发区加快建设,生产力布局和创新力量布局实现进一步融合。
4) We accelerated the development of innovation hubs in key areas.
We achieved early successes in developing Beijing, Shanghai, and the Guangdong-Hong Kong-Macao Greater Bay Area into international centers for science and technology innovation, made a great leap in the construction of comprehensive national science centers, and continued the development of industrial innovation hubs. We accelerated the development of national innovation demonstration zones and national new- and high-tech industry development parks, thereby further improving the coordinated distribution of productive and innovative forces.
五是创新创业创造新生态持续构建。全国复制推广第三批20项全面创新改革经验。采取线上线下相结合的方式举办2020年全国双创活动周,布局建设第三批双创示范基地。聚焦创业带动就业,开展社会服务领域创业就业示范。加大创业担保贷款政策实施力度。全年日均净增市场主体4.1万户,其中企业1.3万户。
5) We continued to establish a new environment for innovation, business startups, and creativity.
We applied the third batch of 20 practices developed in pilot reforms for making innovations across the board. We held the 2020 National Entrepreneurship and Innovation Week both online and offline, and made plans for building a third group of innovation and business startup demonstration centers. We carried out demonstration programs in the social services sector for job creation via business startups. We further implemented the policy of guaranteeing loans for business startups. In 2020, we saw an average net increase of 41,000 market entities per day, of which 13,000 were enterprises.
(五)坚定实施扩大内需战略,强大国内市场加快形成。着力畅通供需循环,深入挖掘和激发国内市场需求潜力,内需对经济增长的拉动力稳步提升。
5. We firmly pursued the strategy of expanding domestic demand, and facilitated the faster development of a strong domestic market.
We worked hard to maintain dynamic circulation in order to ensure that market supply meets demand. We tapped into and unlocked the demand potential of the domestic market, and steadily stimulated domestic demand as a driver of economic growth.
一是消费基础作用进一步增强。积极支持以新业态新模式引领新型消费加快发展,加快培育建设国际消费中心城市,文化和旅游消费、信息消费试点示范有序推进,养老托育等服务消费扩容提质,电子商务进农村综合示范深入实施。稳定和扩大汽车等大宗消费,提振餐饮消费,农村消费潜力进一步释放。加快废旧家电回收体系建设,推动家电更新消费。全年社会消费品零售总额达39.2万亿元。全国网上零售额达11.8万亿元,增长10.9%,其中实物商品网上零售额增长14.8%,占社会消费品零售总额的24.9%。
1) Consumption played a more fundamental role.
We supported the leading role of new forms and models of business in accelerating the development of new types of consumption. We worked faster to develop a number of cities into international consumption centers. We oversaw the careful implementation of pilot and demonstration schemes to boost the consumption of information goods and services and spending in the cultural and tourism sectors. We improved the quality and expanded the scale of consumption in elderly care and childcare services, and moved forward with comprehensive demonstrations for introducing e-commerce into rural areas.
We both stabilized and expanded the purchase of automobiles and spending on other big-ticket items. We boosted consumption in the catering sector, and further unleashed the consumption potential of rural areas. We stepped up the building of a recycling system for old home appliances to boost purchases of new home appliances. In 2020, total retail sales of consumer goods reached 39.2 trillion yuan, and total online retail sales nationwide reached 11.8 trillion yuan, an increase of 10.9%. Sales of goods online increased by 14.8% and accounted for 24.9% of the total retail sales of consumer goods.
二是投资关键作用进一步发挥。出台推动基础设施高质量发展的意见、推动都市圈市域(郊)铁路加快发展的意见,加大"两新一重"领域投资力度,开工建设川藏铁路等一批重大工程。加快下达中央预算内投资计划,及时调整优化结构,进一步集中力量办好国家层面的大事、难事、急事。重点支持公共卫生等疫情暴露的短板弱项和铁路、公路、水运、机场、重大水利、重大科技和能源基础设施、城镇老旧小区改造等领域建设。扩大地方政府专项债券使用范围,支持国家重大战略项目建设。用好向民间资本推介项目长效机制,支持民间投资参与重大工程建设。启动基础设施领域不动产投资信托基金(REITs)试点,盘活基础设施存量资产。深化投资审批制度改革,积极探索投资项目承诺制,多个审批环节统一受理、同步评估、并联审批有序推进。全年固定资产投资(不含农户)增长2.9%,对经济恢复增长发挥了重要作用。
2) Greater play was given to the key role of investment.
We issued the guidelines on promoting high-quality infrastructure development and the guidelines on accelerating the development of intra-city (suburban) railways for metropolitan areas. We invested more in new infrastructure and new urbanization initiatives and major projects, and began the construction of a number of major projects including the Chengdu-Lhasa Railway.
We sped up releasing the central budgetary investment plan for local governments and improved the structure of investment at pace, pooling more resources to accomplish major, challenging, and urgent national goals. We prioritized public health and other weak areas exposed during the Covid-19 response while emphasizing the development of railways, highways, waterways, airports, and major water conservancy projects, as well as key science, technology, and energy infrastructure. We also gave precedence to the renovation of old residential communities in cities.
We expanded the usage scope for local government special bonds in order to support the construction of major national strategic projects. We successfully implemented the long-term mechanism for opening projects to private capital, and welcomed private investment in major projects. We also launched real estate investment trusts (REITs) trials for infrastructure in order to release the value of idle assets. We deepened reform of the investment approval system, actively explored an investment project commitment system, and made steady progress on ensuring that multiple approval procedures can be initiated, reviewed, and completed simultaneously. The fixed-asset investment for the year (excluding investment by rural households) rose by 2.9%, thus significantly contributing to economic recovery and growth.
三是现代流通体系加快建设。推动现代物流业高质量发展,新布局建设22个国家物流枢纽。优化发展环境促进生鲜农产品流通,面向特色农产品优势产地、集散地布局建设17个国家骨干冷链物流基地,"通道+枢纽+网络"的现代物流运行体系加快形成。创新物流服务模式,鼓励"互联网+"货运物流新业态健康规范发展,促进物流业制造业深度融合、创新发展。统筹降低流通领域制度性交易成本、技术性成本,积极推动物流降本增效。
3) We accelerated the establishment of a modern distribution system.
To advance the development of high-quality, modern logistics, we made plans to build another 22 national logistics hubs. To create an enabling environment for the distribution of fresh agricultural products, we made plans to build 17 national pivotal cold-chain logistics bases which will serve areas producing local specialty agricultural products and agricultural product distribution centers. We also moved faster to create a modern logistics operation system that incorporates logistics gateways, hubs, and networks. To introduce new models for logistics services, we encouraged the healthy and well-regulated development of new forms of Internet Plus freight transportation businesses, and promoted full integration between logistics and manufacturing to boost their innovative development. To lower costs and increase efficiency in the distribution process, we made coordinated efforts to bring down both technology costs and government-imposed transaction costs.
(六)持续深化供给侧结构性改革,产业结构调整迈出新步伐。坚持把发展经济着力点放在实体经济上,经济质量效益和核心竞争力不断提高。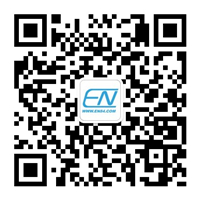 英文巴士公众号
扫一扫,资讯早。