Weekly Democratic Address
May 17, 2019
Hi, I'm Congresswoman Annie Kuster from New Hampshire's Second Congressional District.  Over the past few months, I have had the privilege of travelling throughout my district on a Health Care Listening tour. I met with health care providers, patients, physicians and everyone in between to identify policies that will expand access to quality, affordable health care.
From rural hospitals and mental health clinics, to alcohol and opioid misuse treatment centers, everyone shared a similar message. The Trump Administration's actions to sabotage access to health care are causing serious anxiety for providers and patients. Whatever your medical issues may be, no one should face roadblocks in receiving health care.
I've heard from so many Granite Staters about the need to protect access to coverage and drive down prescription drug costs. Our new Democratic majority in the House has been laser-focused on advancing our For The People Agenda to get the job done.
Over the past several weeks, the House has passed critical legislation to protect Americans with pre-existing conditions, lower the cost of prescription drugs and fight back against the Trump Administration's ongoing efforts to sabotage the Affordable Care Act.
I was proud that the House passed my legislation, the Protecting Americans with Pre-Existing Conditions Act, to stop the Trump Administration from promoting junk health plans that don't even cover our most common ailments, and yet lead to higher out of pocket costs.
Allergies, Alzheimer's, asthma, cancer, diabetes – you can go right through the alphabet. We cannot go back to a time when Americans living with these pre-existing conditions can be charged more or even denied care. Heart disease, high blood pressure, the list goes on and on. Whatever your condition, we will fight for your access to care.
This week, we passed sweeping legislation to make health care more affordable and to reverse the Trump Administration's relentless sabotage of our health care system which is putting Americans at risk.
For so many families, access to comprehensive health coverage and affordable drugs is truly a life or death issue. We have heard too many stories about seniors splitting their pills in half because they cannot afford life-saving medication due to rising drug costs.
House Democrats advanced legislation this week ensuring that generic medication can come to market as soon as possible and closing loopholes that some drug companies have been using to game the system.
To put it simply: we hear you. You are sick and tired of being sick and tired. And we agree.  House Democrats will continue our fight to pass our For The People Agenda, to strengthen our health care system and lower prescription drug costs. We urge the Senate to act now.
Thank you.
此资源下载价格为
0.2
巴币,请先
登录
虚拟货币,支付后概不退回。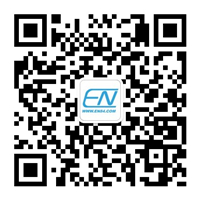 英文巴士公众号
扫一扫,获取最新资讯。