(四)深入实施创新驱动发展战略,经济发展新动能加快成长。《国家创新驱动发展战略纲要》印发实施,取得一批重大科技成果,高技术产业、装备制造业、战略性新兴产业较快增长,创新对发展的支撑作用增强。
4. We deepened implementation of the innovation-driven development strategy, spurring the growth of new drivers for economic development.
The National Strategy for Innovation-Driven Development was published and implemented. With a number of major scientific and technological advances as well as rapid growth in high-tech industries, equipment manufacturing, and strategic emerging industries, innovation has played an increasingly important role in bolstering development.
一是创新能力持续提升。由点及面、有序布局重大科技创新平台建设,深入推进8个区域全面创新改革试验。北京、上海建设科技创新中心迈出新步伐。河北·京南、浙江、宁波3个国家科技成果转移转化示范区启动建设。首个国家高速列车技术创新中心建成。完全自主知识产权中国标准高速列车正式投入运营。建成世界最大单口径射电望远镜(FAST)等一批重大科技基础设施,在量子通信、航空航天等方面取得一批重大科技成果。国家科技重大专项深入实施,科技创新2030-重大项目遴选确定。大力推动企业技术创新,落实好研发费用加计扣除、股权激励和技术入股所得税优惠、完善高新技术企业认定办法等政策。
1) Innovation capacity continued to improve.
We ensured the progressive and orderly development of major science and technology innovation platforms, and deepened pilot reforms on all-around innovation in eight regions. New strides were made in setting up science and technology innovation centers in Beijing and Shanghai. Work began to establish three national demonstration zones for the transfer and commercialization of scientific and technological achievements in Hebei-southern Beijing, Zhejiang, and Ningbo. The first national technology innovation center for high-speed trains was established, and the first Chinese-standard high-speed trains for which we hold complete intellectual property rights went into service. A number of major science and technology infrastructure projects were completed such as the project to build the world's largest single-aperture radio telescope, the Five-hundred-meter Aperture Spherical Telescope (FAST). A number of significant scientific and technological advances were achieved in sectors including quantum communications, space, and aviation.
We pressed ahead with implementing major national science and technology programs, and identified major projects for the Sci-Tech Innovation 2030 Agenda. A big push was made to encourage technological innovation among enterprises, with policies being implemented in relation to extra tax deductions for R&D costs, equity-based incentives for undertaking innovation, income tax incentives for personnel who contribute their technological achievements to become company shareholders, and improvements in the methods for defining new- and high-tech enterprises.
二是大众创业万众创新广泛开展。28个国家双创示范基地建设全面推进。双创政策信息服务平台开通,双创白皮书发布。国家新兴产业创业投资引导基金、科技成果转化引导基金子基金和国家中小企业发展基金实体基金设立运行,投贷联动试点启动,创业担保贷款创新发展。第二届全国双创活动周及"创响中国"巡回接力活动成功举办。大型央企建设双创实体平台128个,印发实施进一步完善中央财政科研项目资金管理等政策的若干意见,科研院所和高校鼓励创新创业机制逐步完善,各类孵化器、专业化众创空间日趋成熟。全年平均每天新登记企业1.51万户。
2) Entrepreneurship and innovation initiatives were carried out across the board.
Work on establishing 28 national entrepreneurship and innovation demonstration centers moved forward on all fronts. Information service platforms for entrepreneurship and innovation policies began operating, and a whitepaper on entrepreneurship and innovation was published. The national seed fund for investing in emerging industries, the sub-funds of the seed fund for encouraging the application of scientific and technological advances, and the National SME Development Fund all came into operation. Trials got underway to allow banks to make combined debt-equity investments in startups and small businesses, and creative improvements were made to the system of guaranteed loans for business startups. The second National Week for Entrepreneurship and Innovation and the Innovating China Tour were a tremendous success. 128 platforms for entrepreneurship and innovation were developed by large-scale central government enterprises, guidelines on further improving the policies for managing the funding of central government-funded research programs were published and implemented, and mechanisms for encouraging entrepreneurship and innovation were gradually improved in research institutes and universities. All types of incubators and professional maker spaces saw continuous development. On average, 15,100 new enterprises were registered each day in 2016.
三是新技术新产业新业态新模式蓬勃发展。工业机器人、集成电路、卫星应用、通用航空、生物等新产业快速发展。战略性新兴产业实现平稳增长,2016年,27个重点监测战略性新兴产业行业规模以上企业实现收入和利润分别增长11.32%和13.96%。"互联网+"行动和国家大数据战略深入推进,人工智能、虚拟现实、基因工程等新技术加速兴起,平台经济、分享经济、协同经济等新模式广泛渗透,线上线下融合、跨境电商、社交电商、智慧家庭、智能交通等新业态不断涌现。全年网上零售交易额近5.2万亿元,同比增长26.2%;其中,实物商品网上零售额占社会消费品零售总额的12.6%。
3) New technologies and industries as well as new forms and models of business flourished.
There was rapid development in industrial robotics, integrated circuits, satellite applications, general aviation, bio-industry, and other new industries, while growth in strategic emerging industries was stable. In 2016, enterprises with annual turnover of 20 million yuan or more in 27 key strategic emerging industries increased their revenues by 11.32% and profits by 13.96%. We pressed ahead with implementing the Internet Plus initiative and the national big data strategy. Artificial intelligence, virtual reality, genetic engineering, and other new technologies experienced more rapid development. The platform, sharing, and collaborative economies, along with other new business models, achieved far-reaching penetration. New forms of business mushroomed, including combined online-offline businesses, cross-border and social networking e-commerce, smart home technology, and intelligent transportation. Online retail sales for 2016 reached nearly 5.2 trillion yuan, a year-on-year increase of 26.2%, with online retail sales of goods accounting for 12.6% of total retail sales of consumer goods.
四是传统产业转型升级步伐加快。加快落实《中国制造2025》,组织实施增强制造业核心竞争力三年行动计划和制造业升级改造重大工程包,8个产业化实施方案顺利推进。铁路关键装备研发试验取得重大突破,226个智能制造综合标准化试验验证和新模式应用项目有序开展,国家机器人检测与评定中心建设进展顺利。先进制造产业投资基金设立。
4) Transformation and upgrading of traditional industries accelerated.
We moved faster to put the Made in China 2025 strategy into place, and organized implementation of the three-year action plan to enhance core competitiveness of our manufacturing industries and the project packages for transformation and upgrading of the manufacturing sector. The eight plans for industrial application were implemented smoothly. Major breakthroughs were made in research and development on key railway equipment. A total of 226 programs to run comprehensive, standardized tests on smart manufacturing technologies and apply new manufacturing models proceeded as planned. We made progress in building the National Robot Test and Evaluation Center. An investment fund for advanced manufacturing was set up.
五是服务业创新发展稳步推进。落实加快发展生产性服务业、生活性服务业的两个指导意见,服务业领域放宽市场准入实施规划出台,新一轮服务业综合改革试点启动。安排服务业发展引导资金,支持163个公共服务平台建设。第三产业增速继续超过第二产业,增加值占国内生产总值的比重提高到51.6%。
5) Solid steps were made in innovating and developing the service industry.
We implemented the guidelines on accelerating the development of producer and consumer services and published the implementation plan for relaxing controls over market access in the service sector. A new round of comprehensive pilot reforms in the service sector began. We allocated funds for guiding the development of the service industry and supported the establishment of 163 public-service platforms. The tertiary industry has continued to outgrow the secondary industry, and the value-added of the tertiary industry accounted for a higher proportion of GDP, reaching 51.6%.
六是基础设施网络进一步完善。加快推进现代综合交通运输体系建设,交通基础设施网络总里程突破500万公里。交通提质增效、扶贫脱贫、重大基础设施建设"一二三百"工程出台实施,推进多式联运发展,促进通用航空业发展,推动交通物流融合发展。能源生产和消费革命战略出台,能源供应能力不断增强,非化石能源消费比重预计上升到13.3%,煤炭消费比重下降到62.0%。全国地级市基本建成光网城市,新一代信息基础设施更加完善,建成全球最大的4G网络。
6) Further improvements were made to infrastructure networks.
As a result of accelerated development of the modern comprehensive transportation system, the length of transportation infrastructure networks open to traffic exceeded five million kilometers. We unveiled and implemented the 100 Demonstration Projects to Improve Transportation Quality and Efficiency, 200 Transportation Projects to Help Reduce Poverty, and 300 Major Transportation Infrastructure Projects. We worked to stimulate development of multimodal transportation and the general aviation industry and integrated the development of transportation and logistics infrastructure.
The strategy on revolutionizing energy generation and consumption was launched, and energy supply capacity continued to grow stronger. The proportion of non-fossil energy consumption rose to an estimated 13.3% of total energy consumption while the proportion of coal consumption dropped to 62.0%. Fiber-optic networks were established in almost all prefecture-level cities, next-generation information infrastructure saw yet further enhancements, and China's 4G network, which is the world's largest, was completed.
抱歉,此资源仅限VIP下载,请先
登录
虚拟货币,支付后概不退回。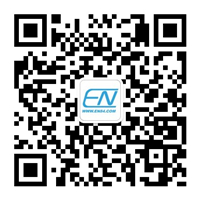 英文巴士公众号
扫一扫,资讯早。